Are you a scarves hoarder? Learn how to store scarves? Scared of the scarves monster that awaits you every time you have to go out and pick the one that matches your outfit! Our best way to store scarves can be a life savior for you! Nobody likes a messy drawer or a messy closet. But not everyone has the time or idea as to how to manage it aesthetically and functionally. Well, this very useful and might we add, a roundup of simple DIY scarf storage ideas can be the best thing you will read on the internet today!
These scarf storage ideas are for every season and for everyone to learn how to store scarves! If you like to showcase your collection, you would love our ladder or shutter leaning against the wall scarf organizer. If you are rather someone who would like to keep things tucked under the bed of just hanging nicely and neatly over the wall, you are going to adore so many of those ideas below! From a DIY scarf hanger to scarf display and scarf storage boxes, you can find it all here.
1. How to Store Scarves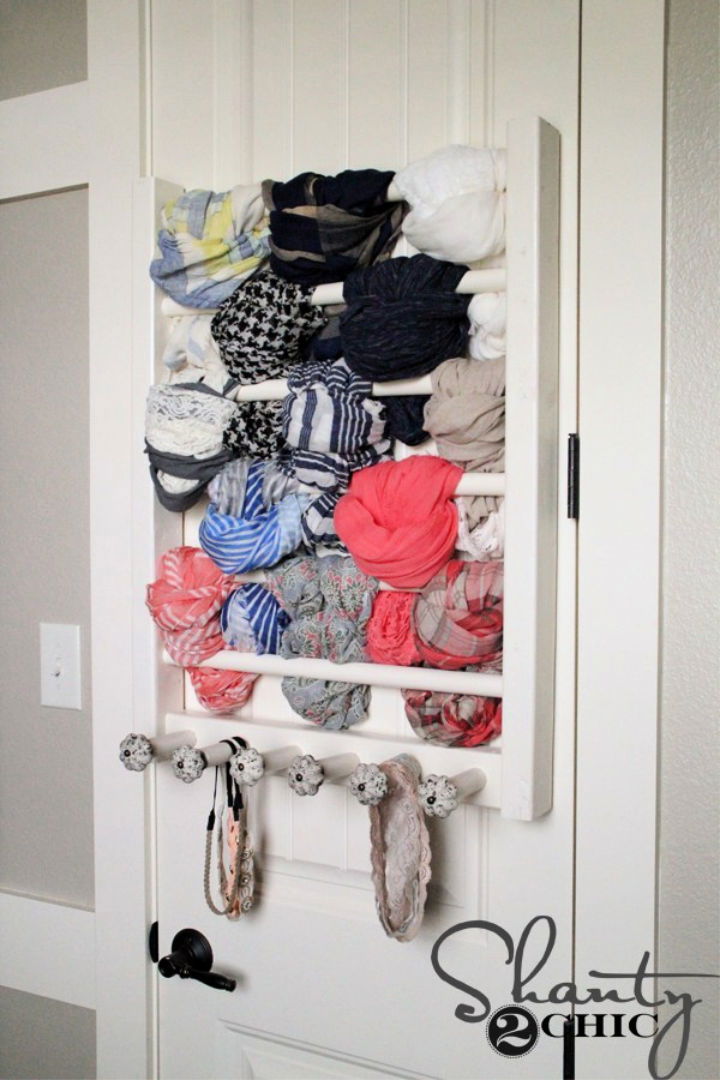 2. How To Store Scarves
This delicate looking accessory hanger is going to cost you even less than 2 dollars. All you need is shower curtain hooks, pants hanger, and a few more supplies!
3. Storing Scarves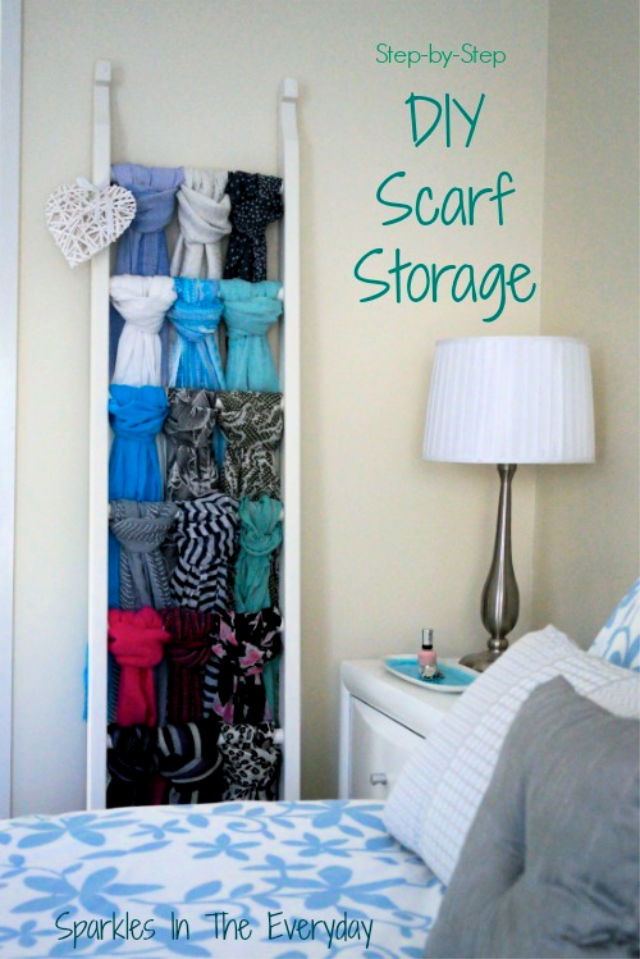 Here's another brilliant idea to showcase and manage your scarf collection.
4. How to Organize Scarves
5. Best Way to Store Scarves
Get your hands on a wooden hanger, some waxed paper, metal upholstery in multiple sizes, needle nose pliers, some markers, toothpicks a few more things. With this scarf storage idea, you can get a little more creative with hoarding your scarves for each season.
6. How to Hang Scarves
7. Organizing Scarves
8. Scarf Organizer