Valentine's Day is a day to show love for your loved ones and to spread love among your loved ones. To showcase the compassion you have for your people, there are amazing and Easy DIY Valentine's Day Craft Ideas that are shared with you below, to display your love in a unique way. We bet every Valentine's day you have these worrying vibes about getting a meaningful gift for your loved ones. Name anything more meaningful than something handmade? These unique valentine's day gifts are certainly charming!
It is our smallest deeds that show love throughout the year, but Valentine's Day is the time to be vocal about it. Try these amazing and unique valentine's day crafts and gifts ways to leave your loved ones in utter amazement. If you are planning a date night or a family meal night, you would love the Valentine's day table runner or treat bags. From brownies to wall art or scrap fabric to a jigsaw puzzle. Let's get started.
1. Valentines DIY Table Runner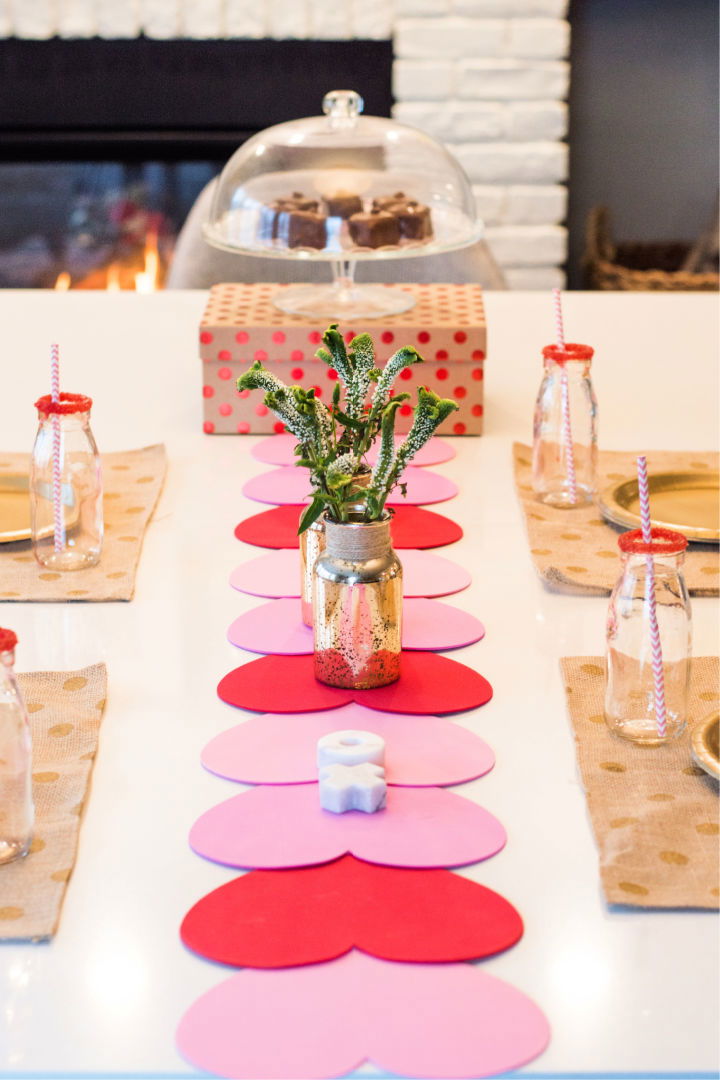 These DIY heart-shaped table runners will definitely go with your valentine's special homemade dinner. You can later use these table runners for different parties as well. All you need for these table runners are hot glue, foam hearts, or you can cut paper hearts as well.
2. DIY Valentine Treat Bags
These Valentine's Day treat bags can be used to give cute goodies to your friends to express your love and gratitude to them on this special day. You can use different applique designs according to your or your friend's liking. All you need is a piece of cloth, and add a ribbon to tie these little bags up.
3. Tissue Paper Rosette Valentine Day Wreath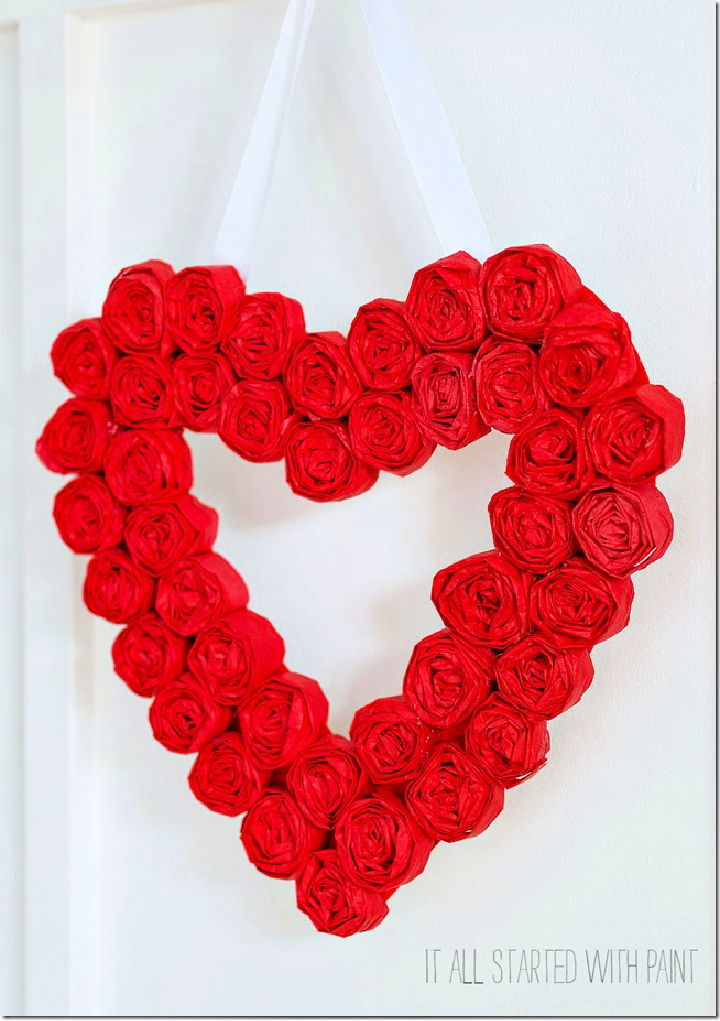 If roses are way too cliche on this occasion, try making a tissue paper-rose Valentine wreath to surprise a loved one. Place this scarlet red wreath on your front door and display the idea of 'all love-no hate' on this special day.
4. Easy Valentines Day Brownies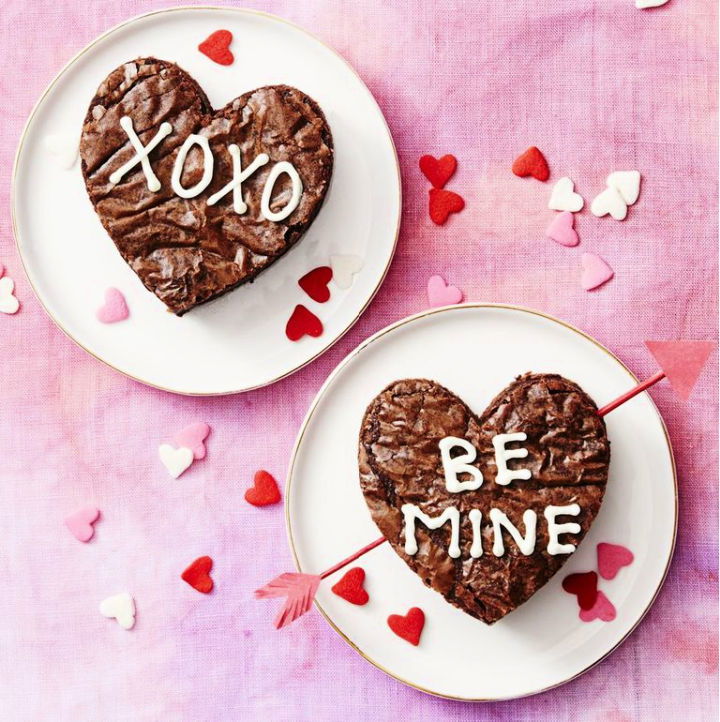 Brownies for Valentine's Day, yay! Sharing your sweet tooth with a loved one on this special occasion adds up to love. Bake these heart-shaped brownies and a customized cute message on it with the cream.
5. Free Printable Love Wall Art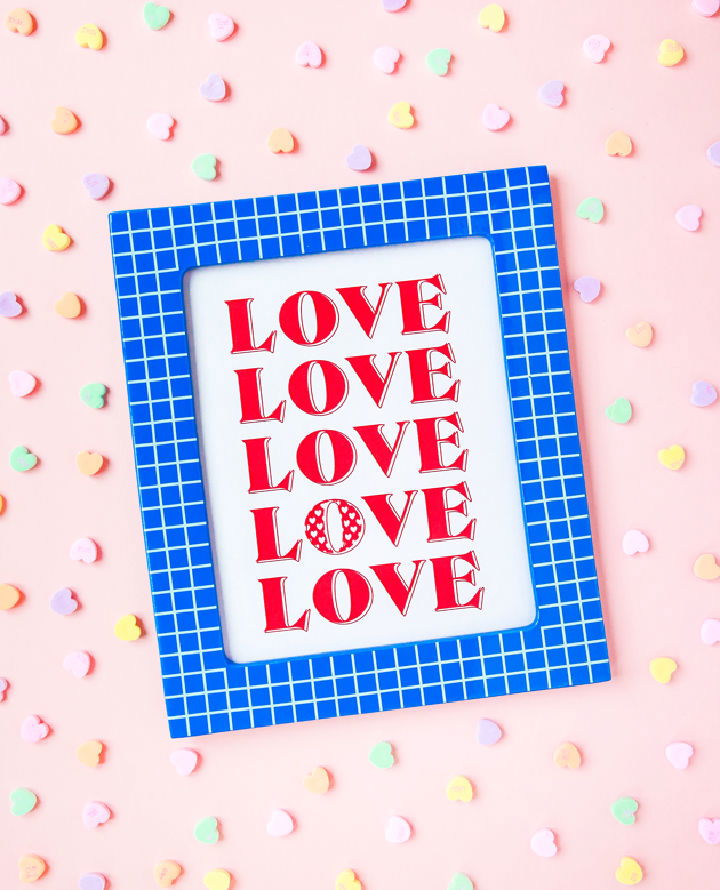 6. DIY Wreath With Scrap Fabric Hearts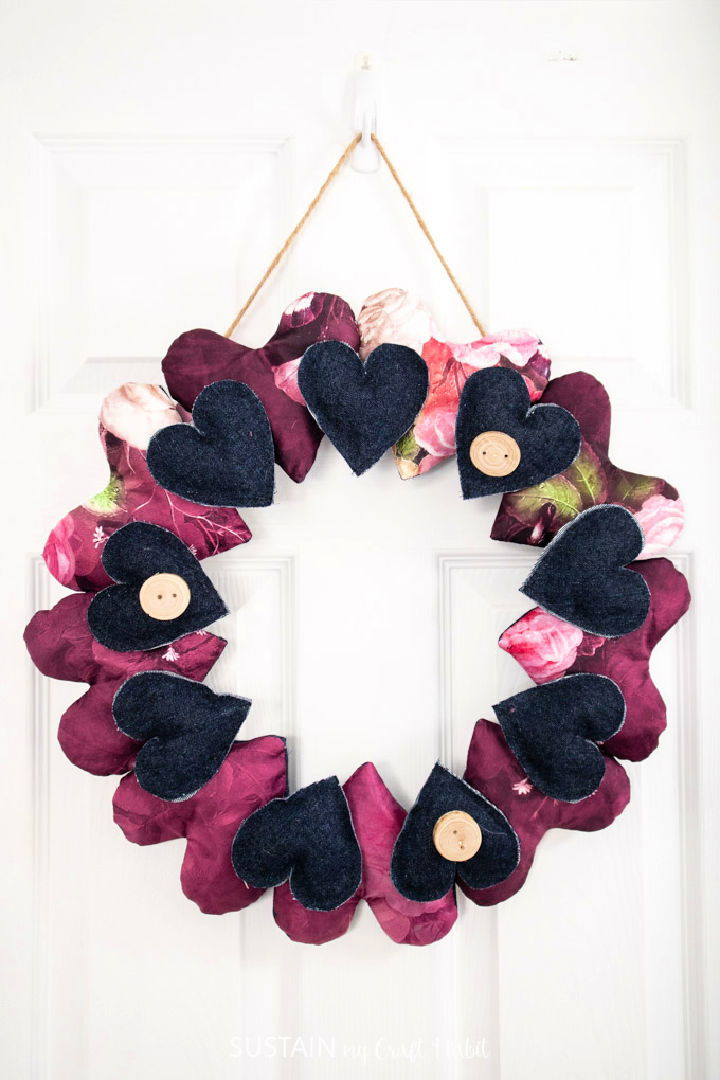 This DIY wreath with hearts looks fancy, doesn't it? But you will be amazed to find out that this heart wreath, as fancy as it looks, is as easy to make. All you need is a scrap fabric to make hearts with. It can be a fabric with little hearts printed on it, or something similar.
7. Jigsaw Puzzle Heart Wreath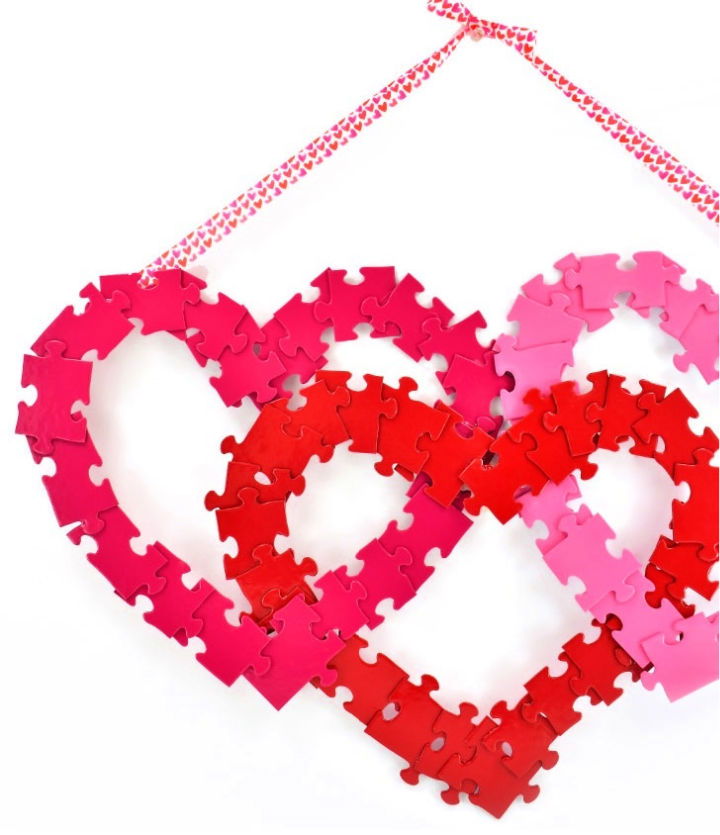 Have some pieces of a long-lost jigsaw puzzle, and you know that you cannot complete this puzzle anymore? Paint those puzzle pieces in different tones of red. Glue them together in a heart shape. Add a ribbon to it, and place it on your front door as a wreath.
8. Love Struck Valentine Activity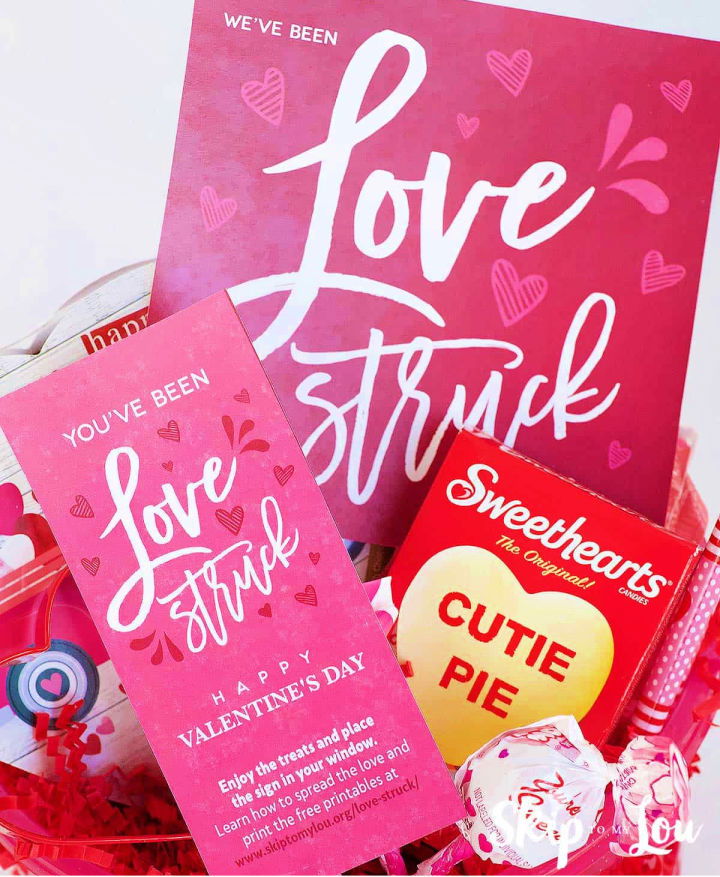 Make these beautiful love-struck valentines tag and spread love among your friend, in a sneaky way. Attach these tags captioned 'you've been love-struck' or 'we've been struck' to the goodie pack filled with candies, or brownies, and secretly deliver these treats to your friend's door.
9. Marbled Heart Cards for Valentines Day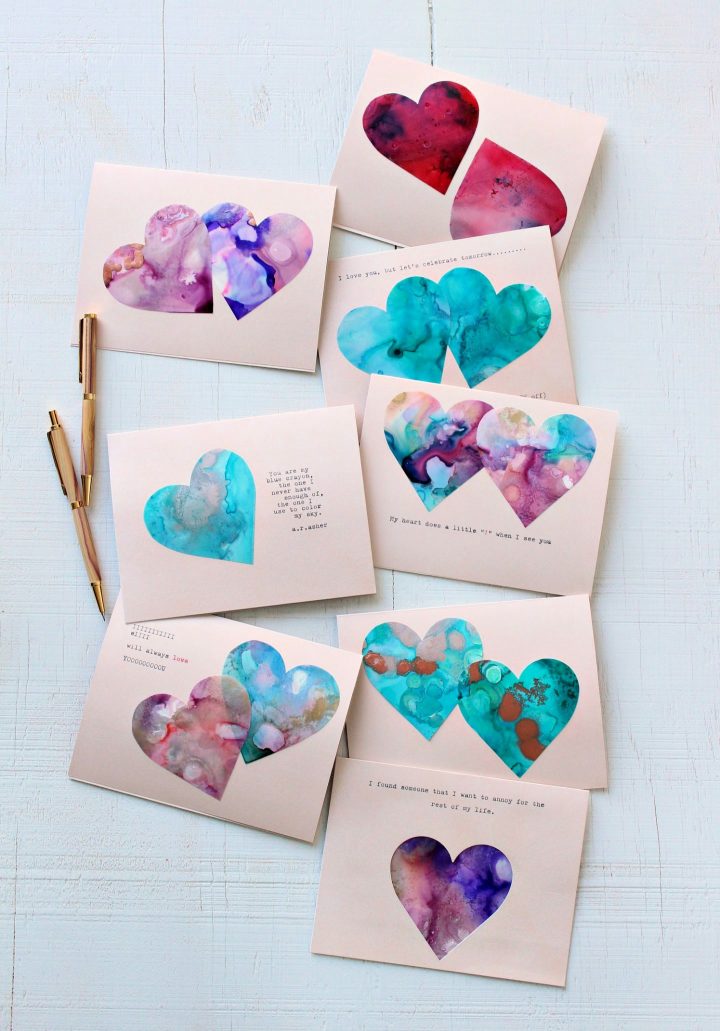 10. Crochet Heart Air Balloon Applique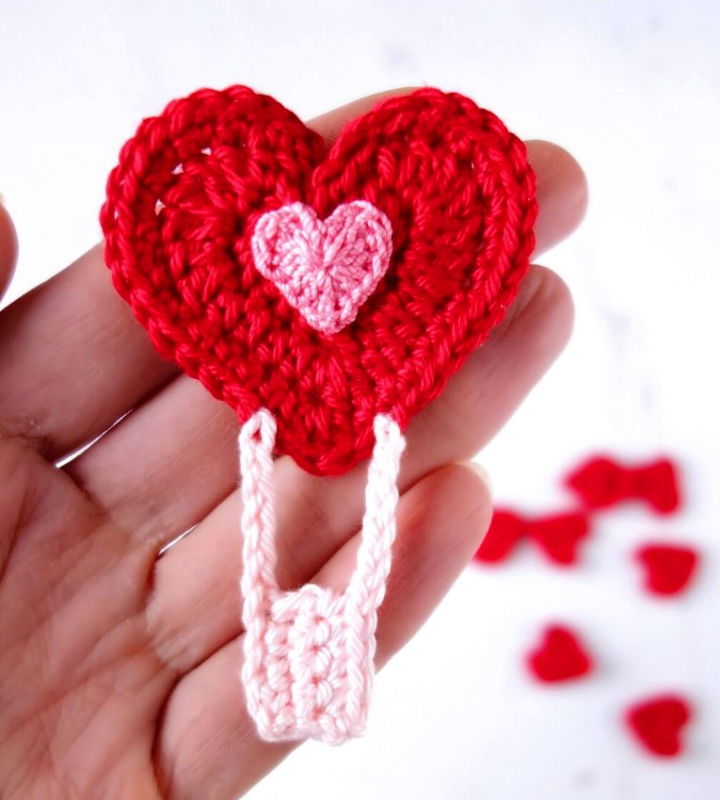 Crochet this heart-shaped air balloon applique for a loved one and gift it to them as a gift. It can be used as a key chain or as a bookmark or as an embellishment.
11. Valentine Printable Flower Bouquet Wrap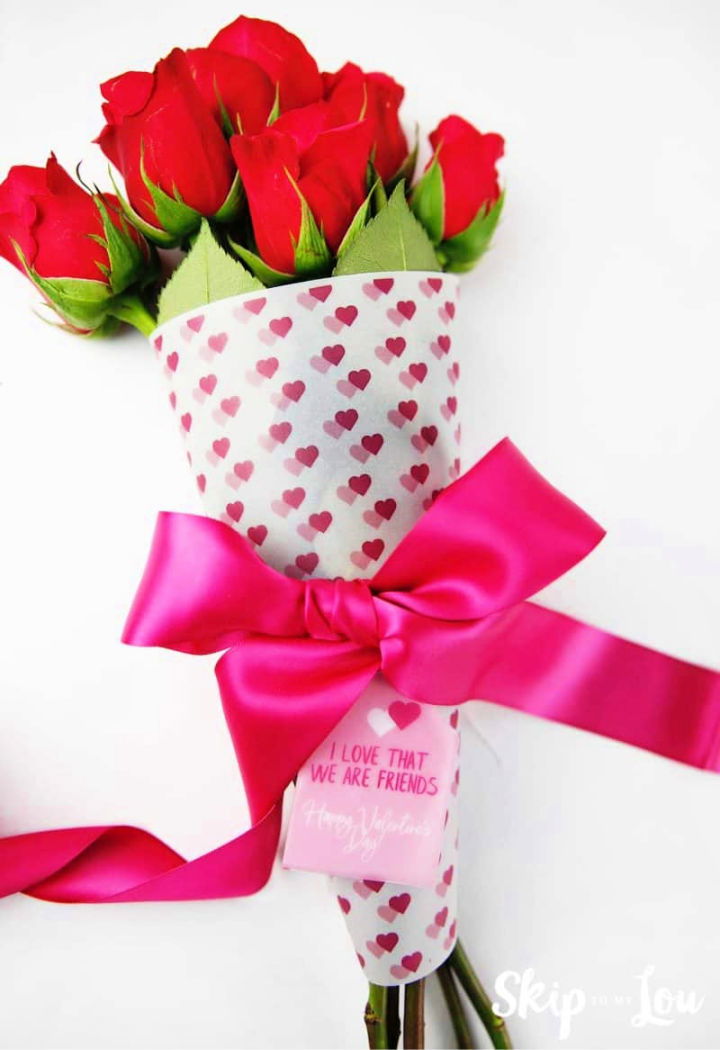 Tired of those basic flower wraps? Now you can print these printable flower wraps according to your needs and wrap your flowers into it. These customized wraps have almost every kind of beautiful Valentine's Day-related prints on them.
12. Crochet Heart Earrings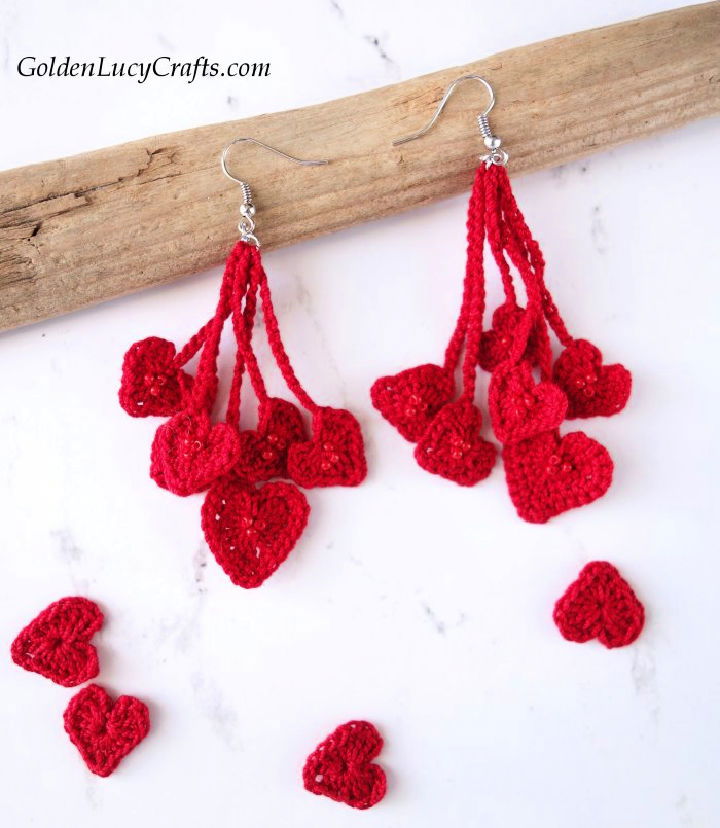 Crochet earrings as a valentine's day gift for a friend. Get to work, girls! Because these earrings are going to leave your best friends in awe. They look like a cool and unique gift to assure your friend about the love, bond, and connection you have with her.
Make you and your partner's, family's or friend's valentine's day special by following these DIY valentine's day crafts and gift ideas. So what are you waiting for? It's time to show some love.