We do believe that brunettes can have even more fun with their locks than blondes do. With so many techniques and color combinations available for dark-haired gals, brown hair with highlights is a go-to option when the time comes to give a new twist to brunette hair. And we aim at assisting you in your hair goals by providing photo inspiration.
Highlights for Different Hair Lengths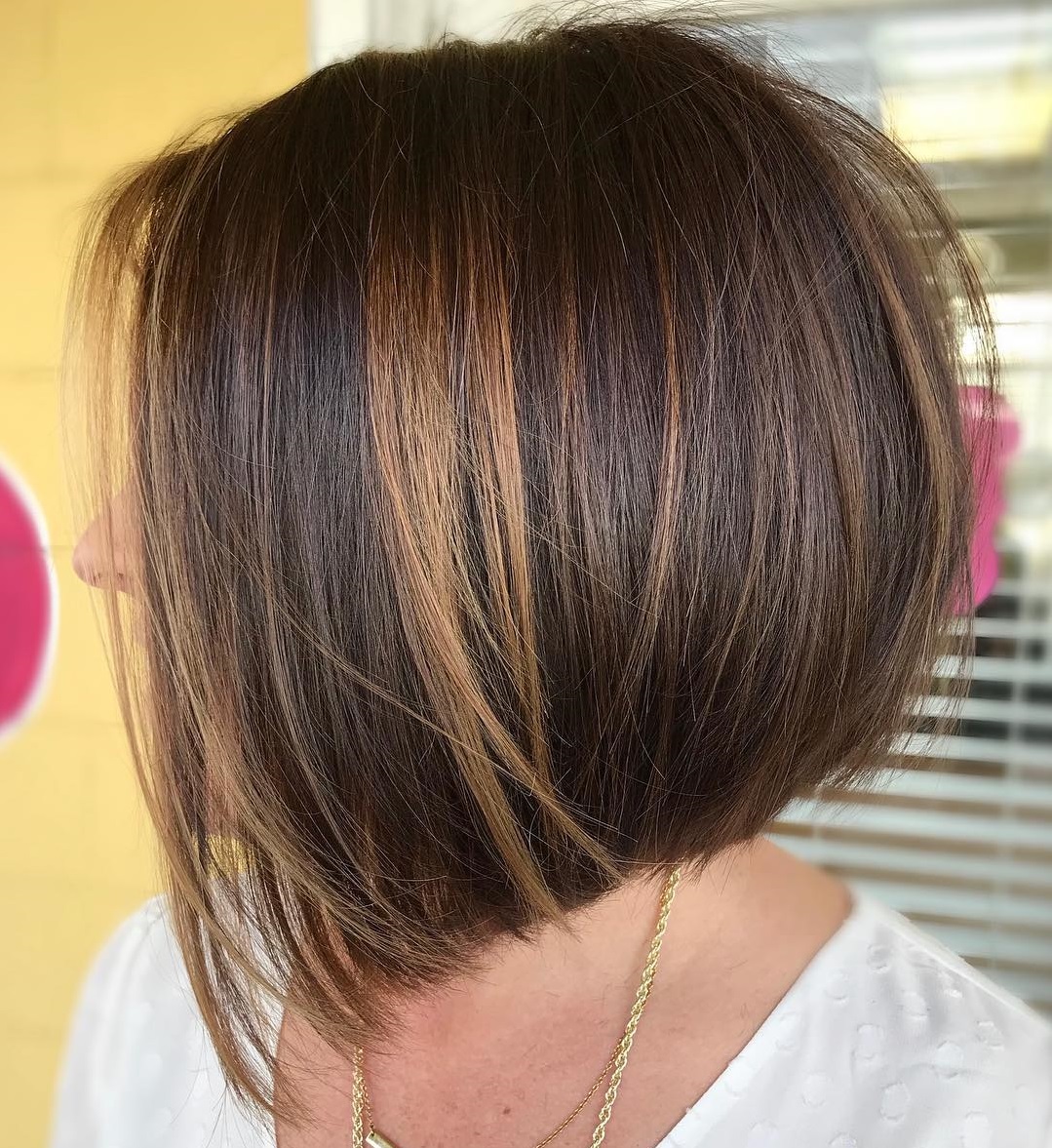 This short straight bob might look flat with its lack of layers, if not for these random pops of color bringing in dimension to brunette hair.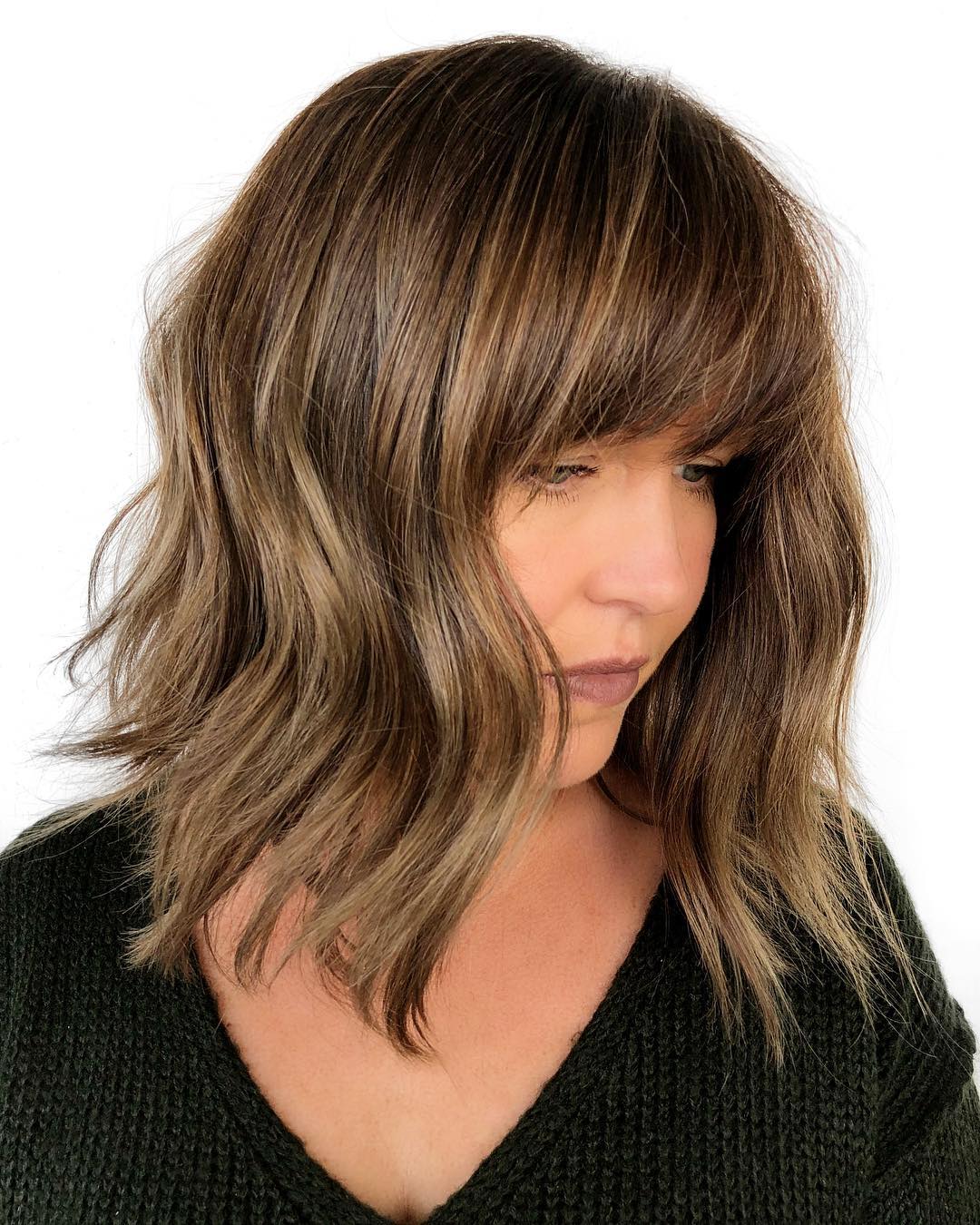 Is this medium bob really golden brown or rather blonde? The hair sparks with multiple hues, making the style sophisticated and unique.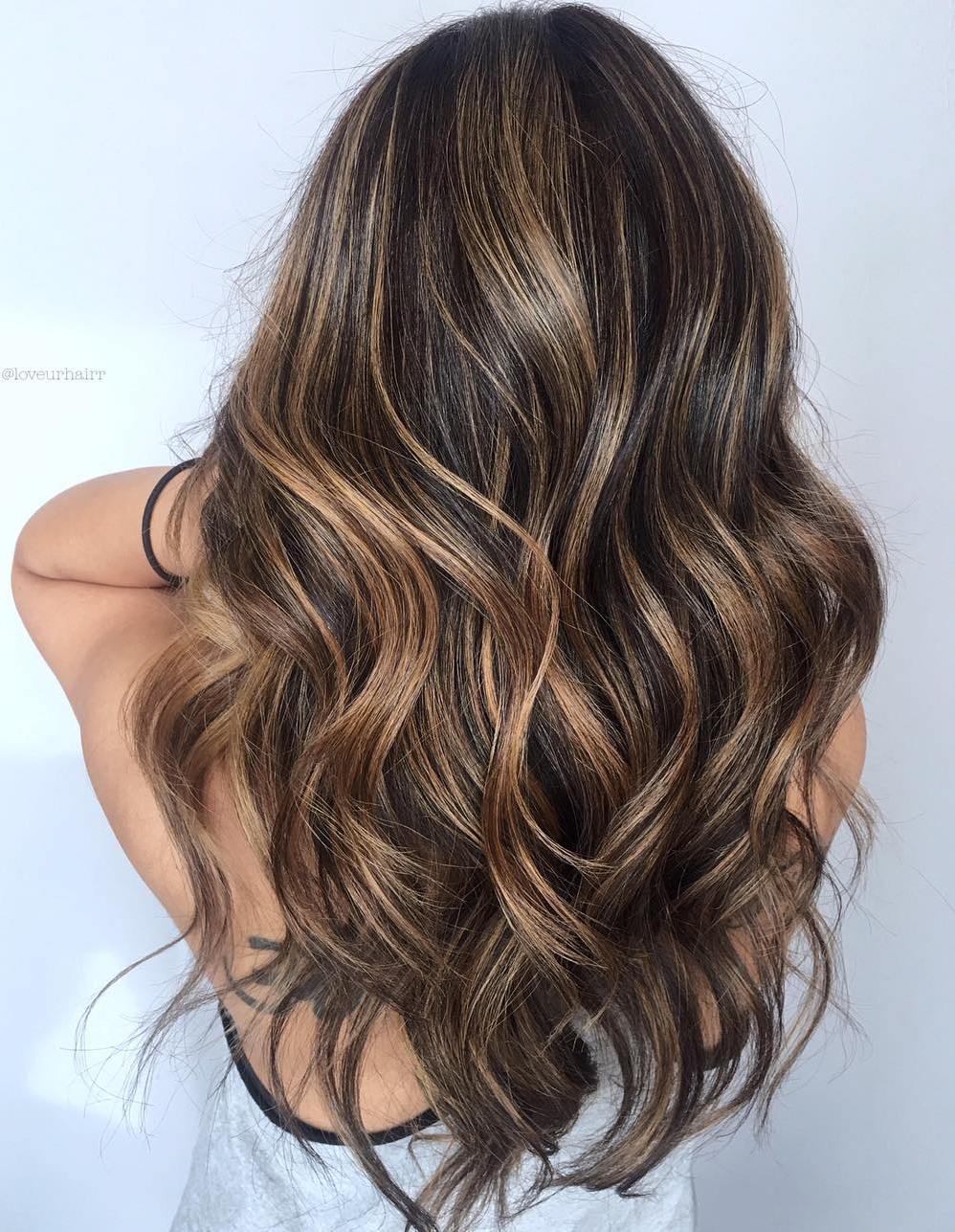 We love this adorable dark brown hair with vibrant caramel highlights. Without any doubt, long hairstyles are the best to showcase the cold brew trend everybody is crazy about for its customizable mix of highlighted ribbons.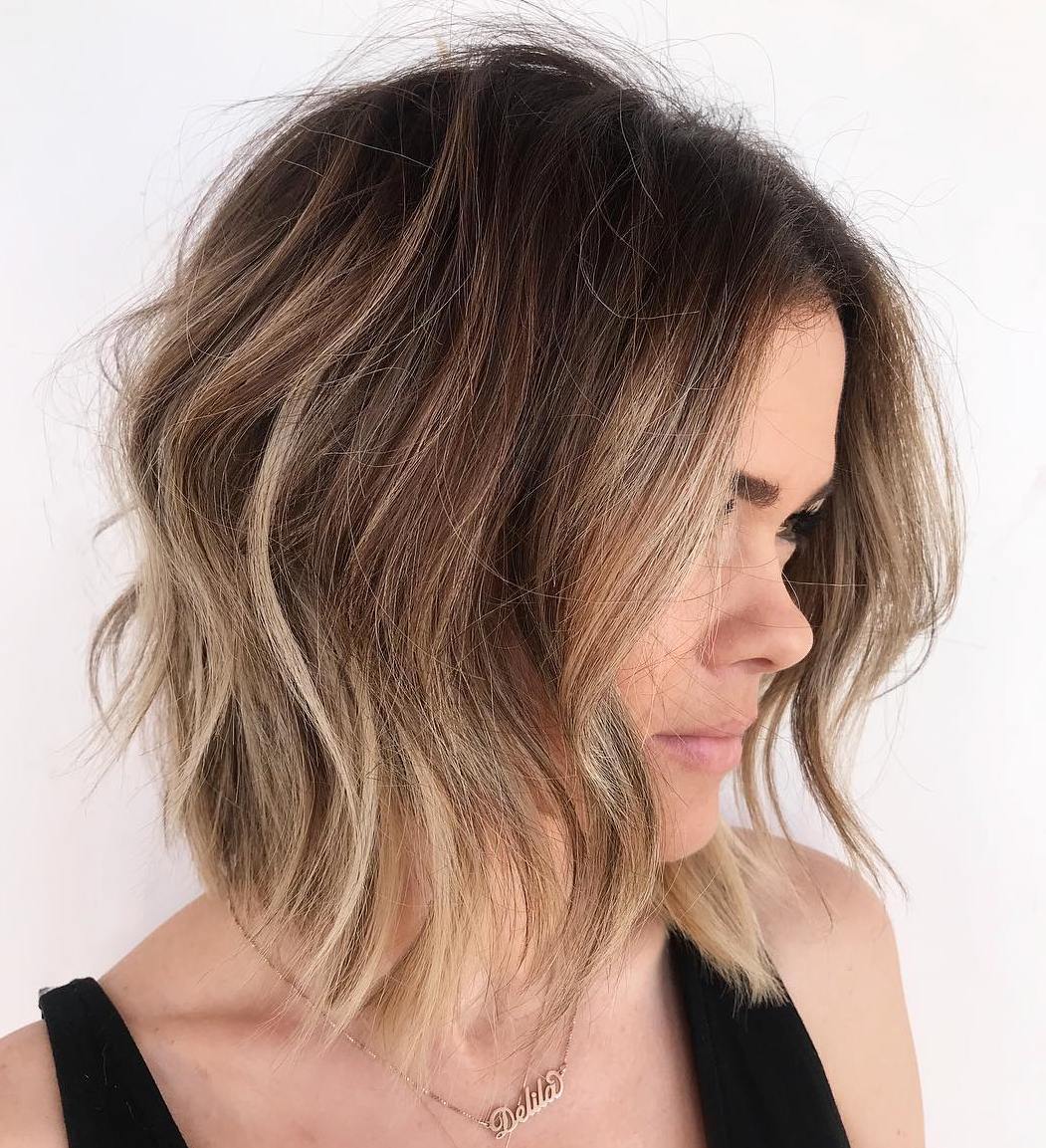 Brown hair with highlights is a gorgeous color option if you wear a bob. Look how beautifully this shoulder length bob is razor-cut to induce texture and brightened up with a seamless balayage to add vibe.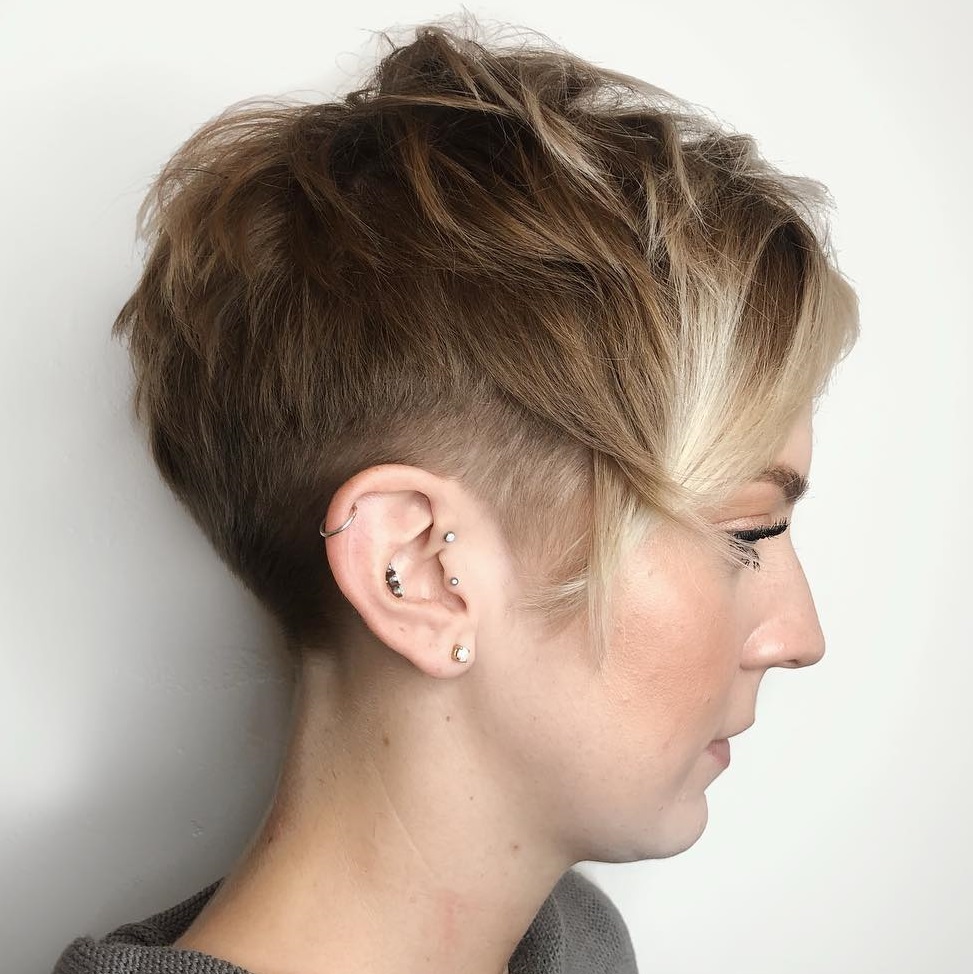 Lastly, here is a wonderful idea on how to make very short dark brown hair even more dramatic – just spice it up with stunning flashes of white.
Hottest Trends for Dark Brown Hair
Let's have a look at some awesome ideas of dark brown hair with highlights.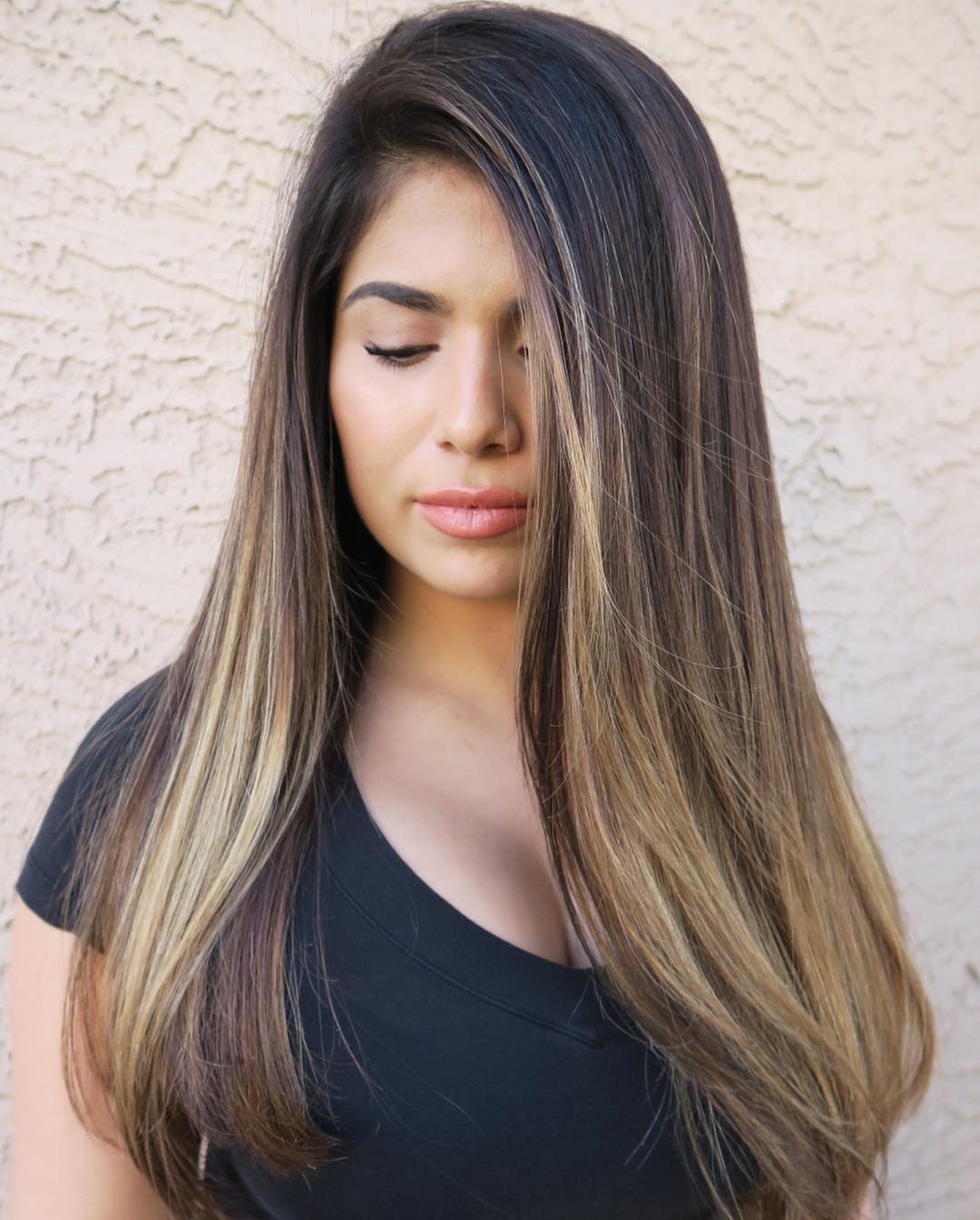 The base of these gorgeous locks — natural dark brown hair — feels much richer and denser, when contrasted with blonde highlights shifted to the bottom.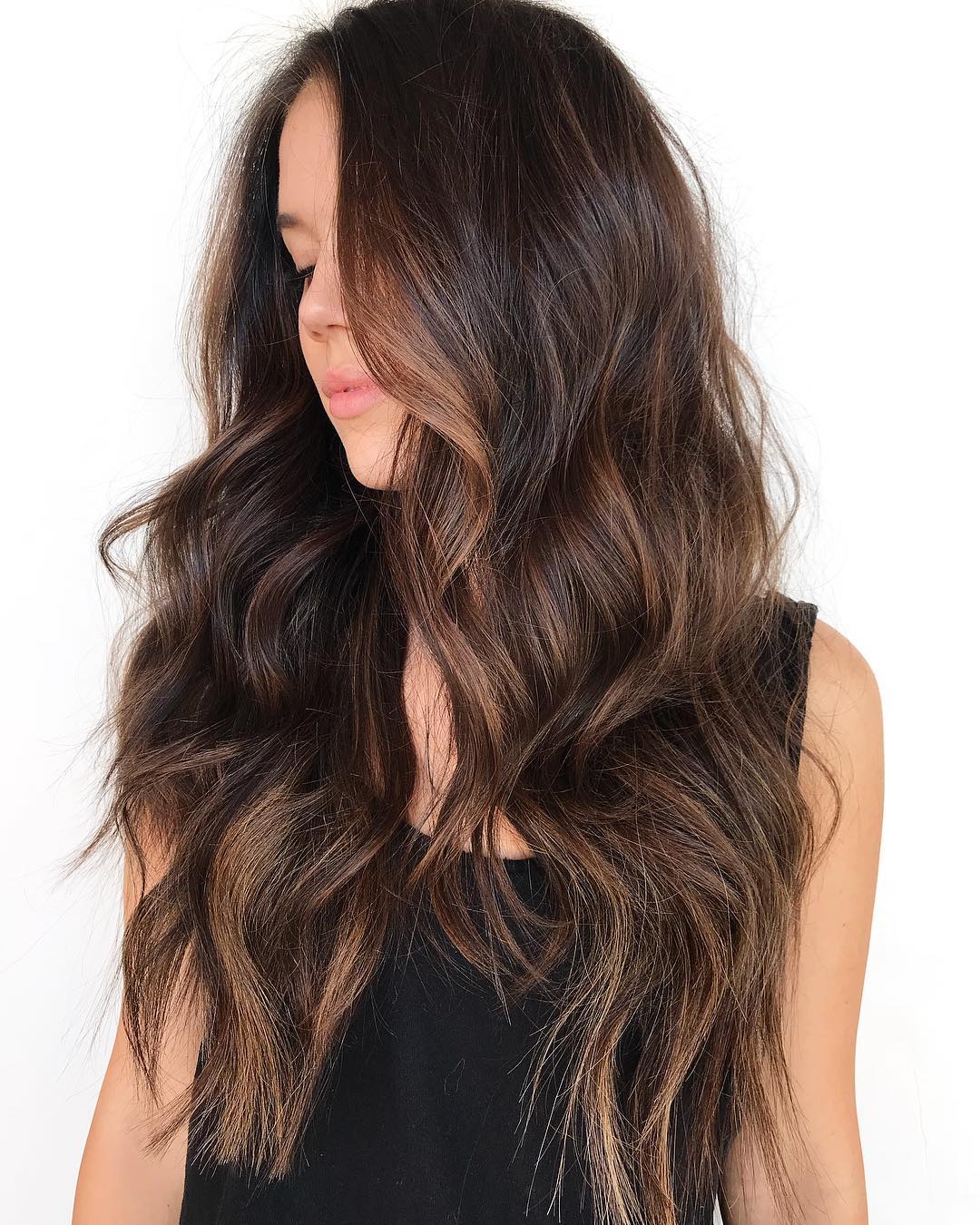 For a softer effect, ask for light brown highlights blended seamlessly into your deep chocolate brown hair, including the face framing area. This brown balayage is absolutely gorgeous!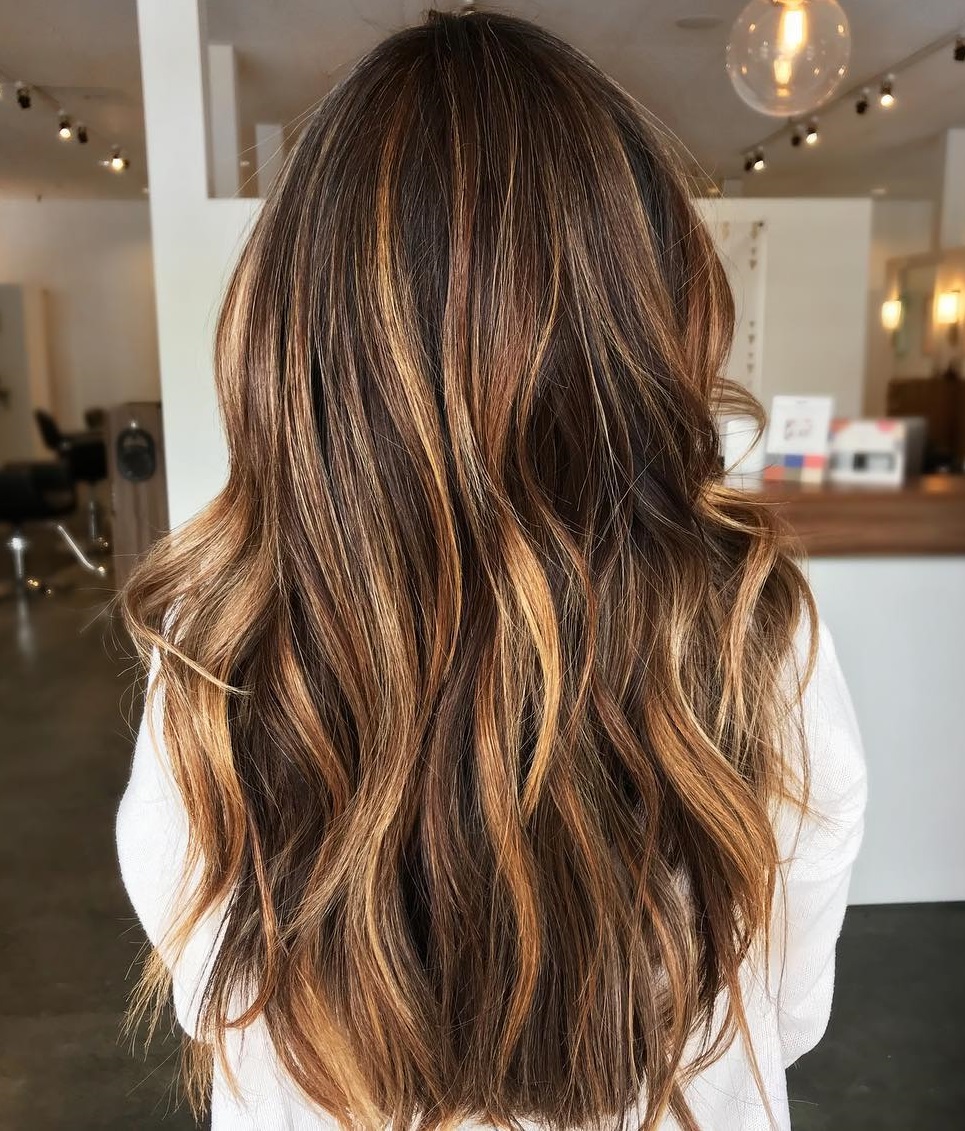 We just adore this fabulous dark brown hair with highlights. It's really amazing how the lush mane gains brightness through golden highlights placed strategically to outbalance the neutral tones and accentuate the sliced texture.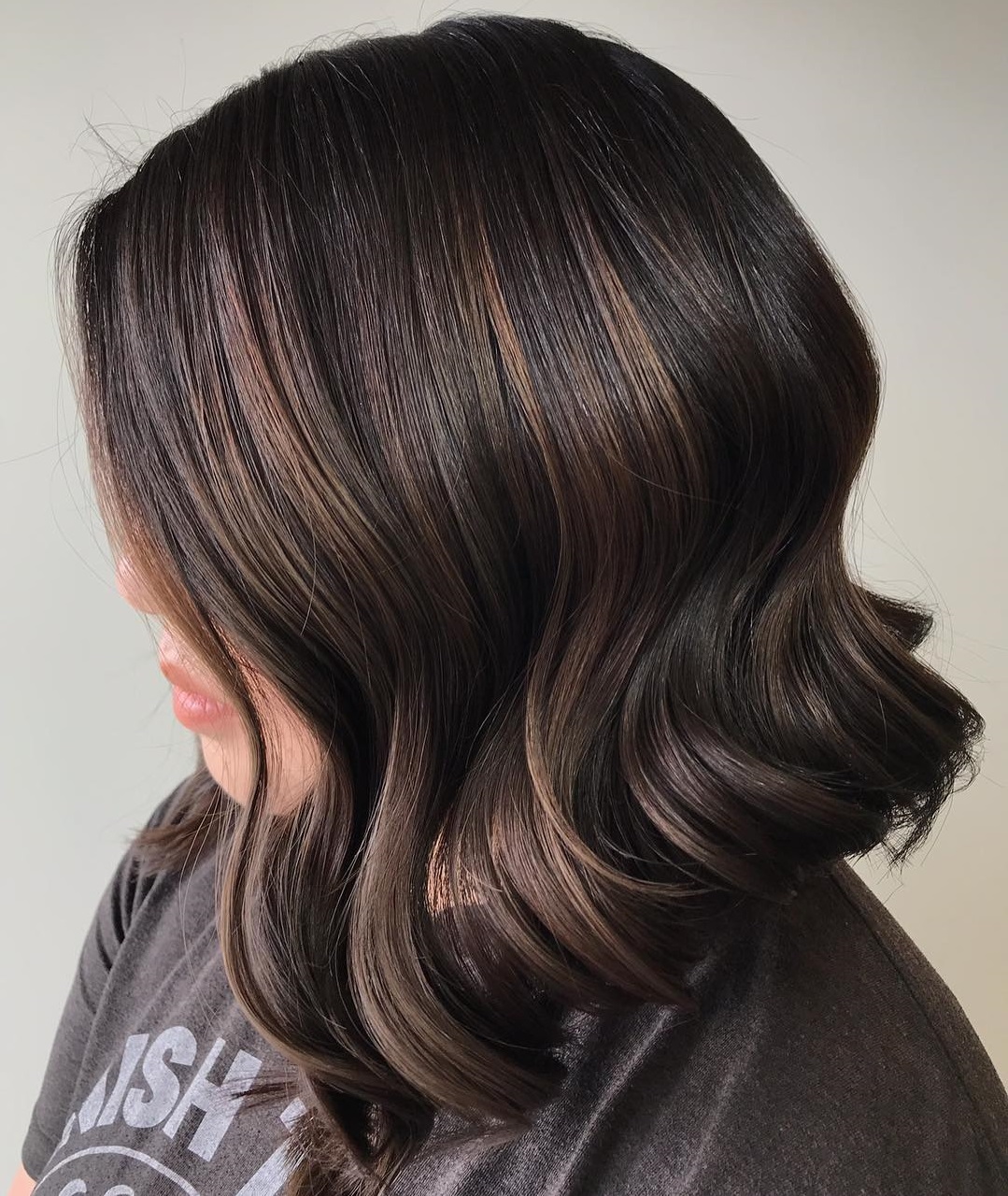 Dark brown hair with subtle highlights looks really classy. This vibrant and exquisite dark color palette is created with subtle streaks of medium brown to add some radiance to the natural feel.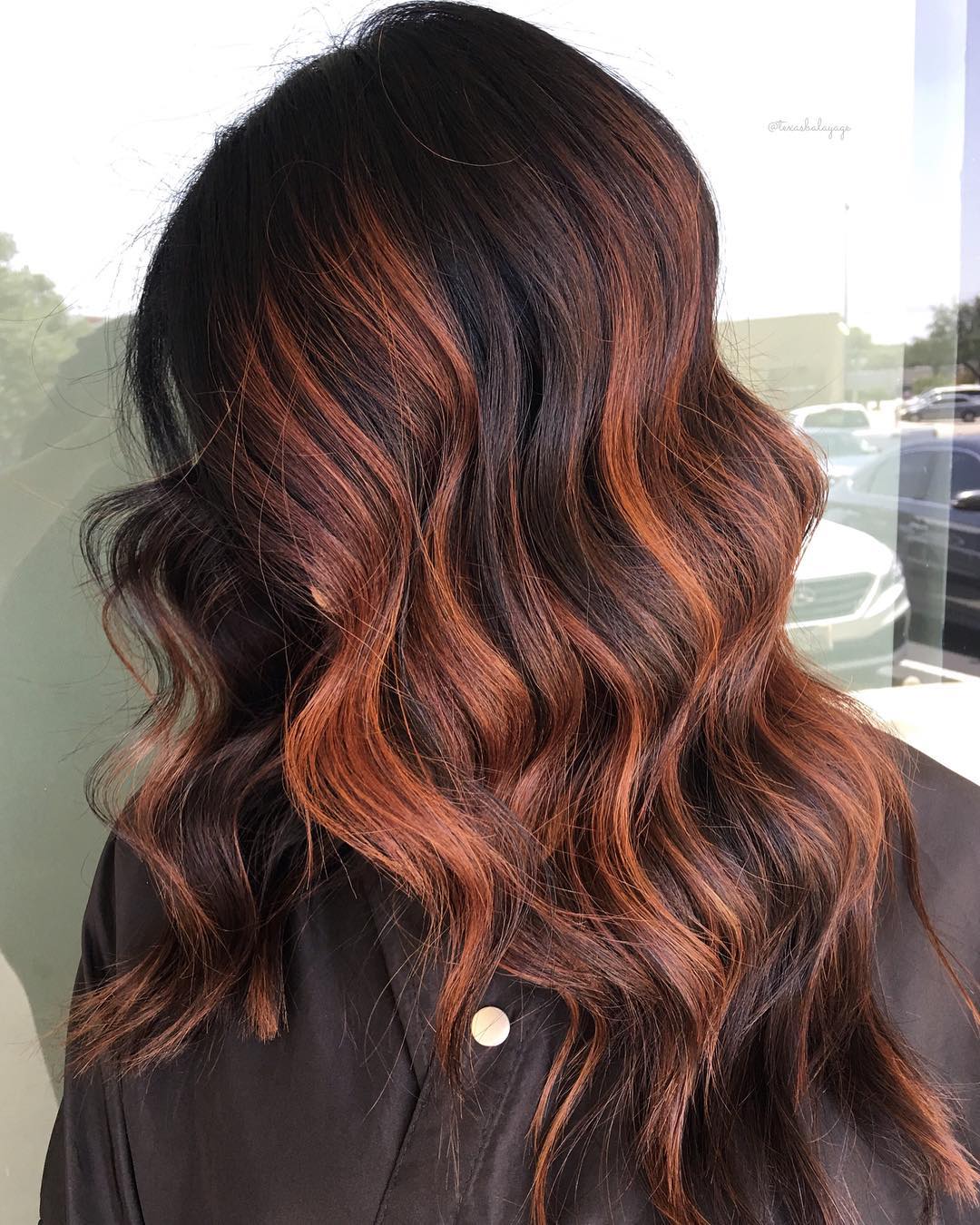 A blonde hue is not your only option for brunette hair. If you consider brighter color combinations, make a note of this auburn-streaked look and save it for fall days.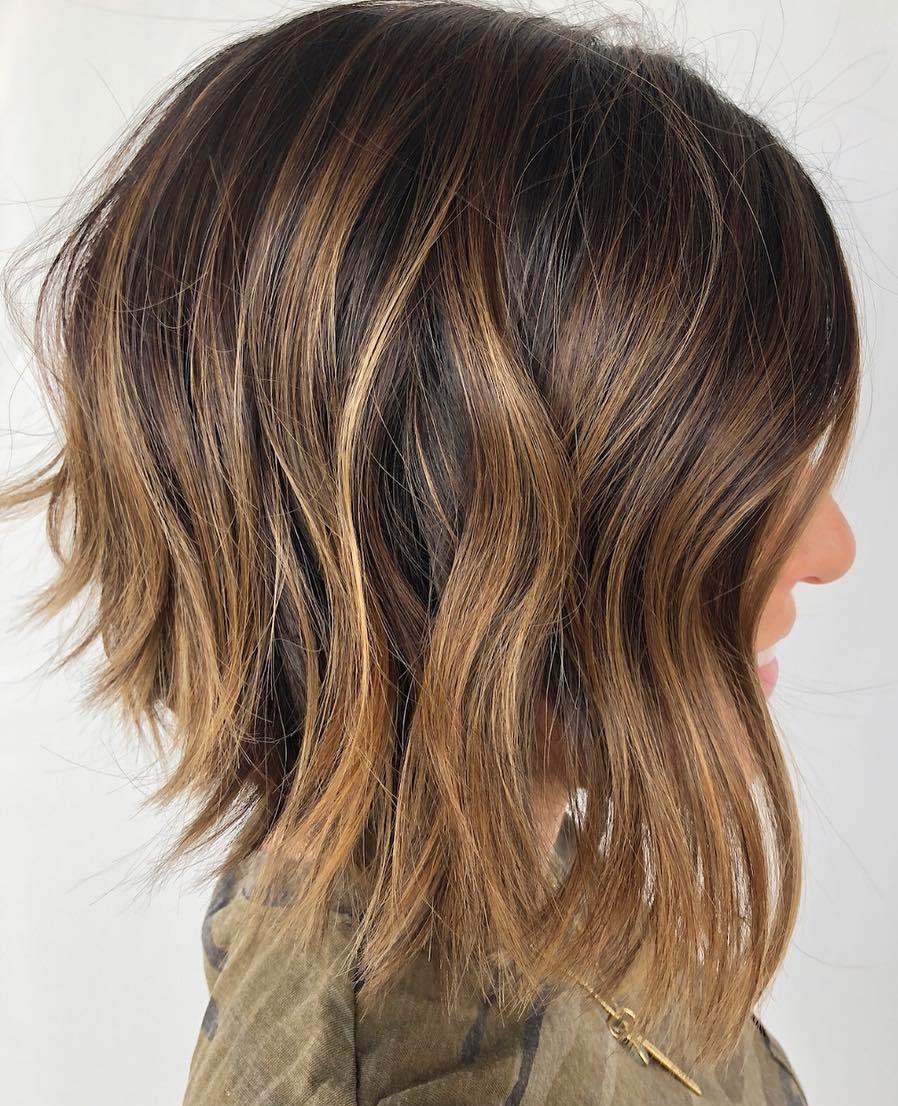 Though this angled bob lost some body because of slicing, a honey balayage made ample amends for the loss and provided depth and gloss to the dark brown hair.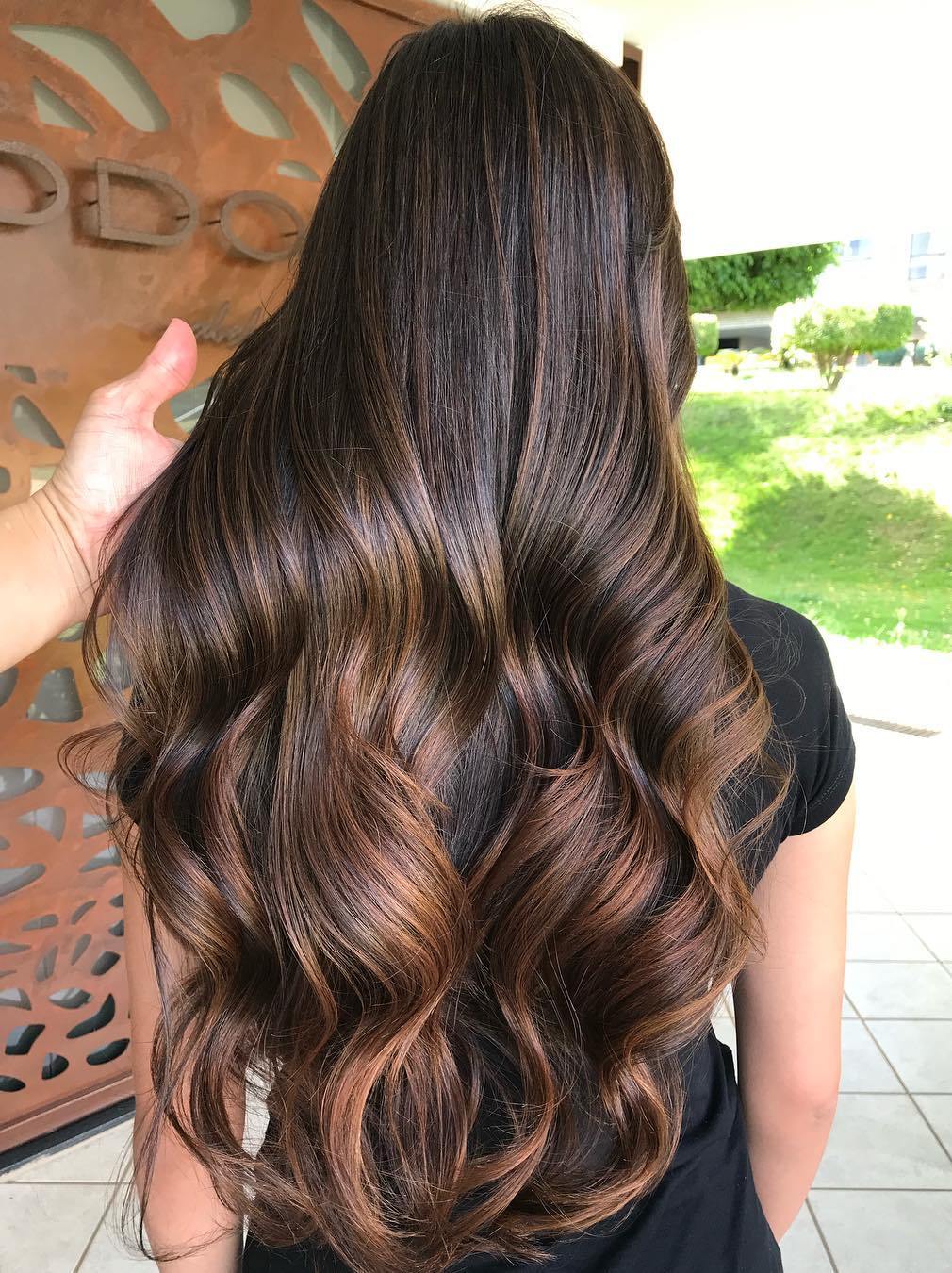 Dark brown hair with subtle highlights is your best option if you want to look natural. Subtle highlights towards the bottom catch the light and enhance the bounce of long locks.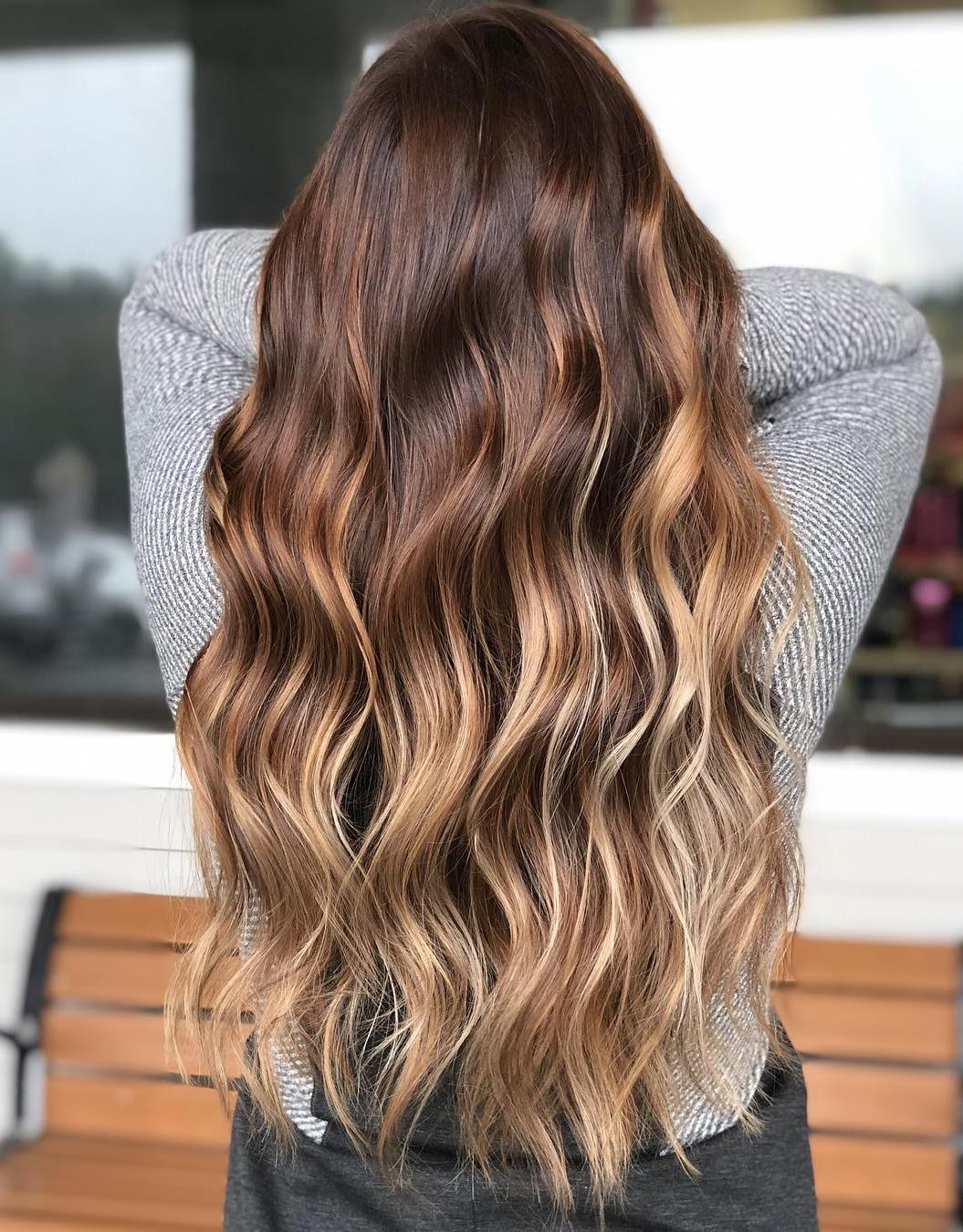 This amazing piece of balayage combines a reddish base with blonde tips, delivering a striking contrast with a flawless transition. A stunning example of dark brown hair with highlights, isn't it?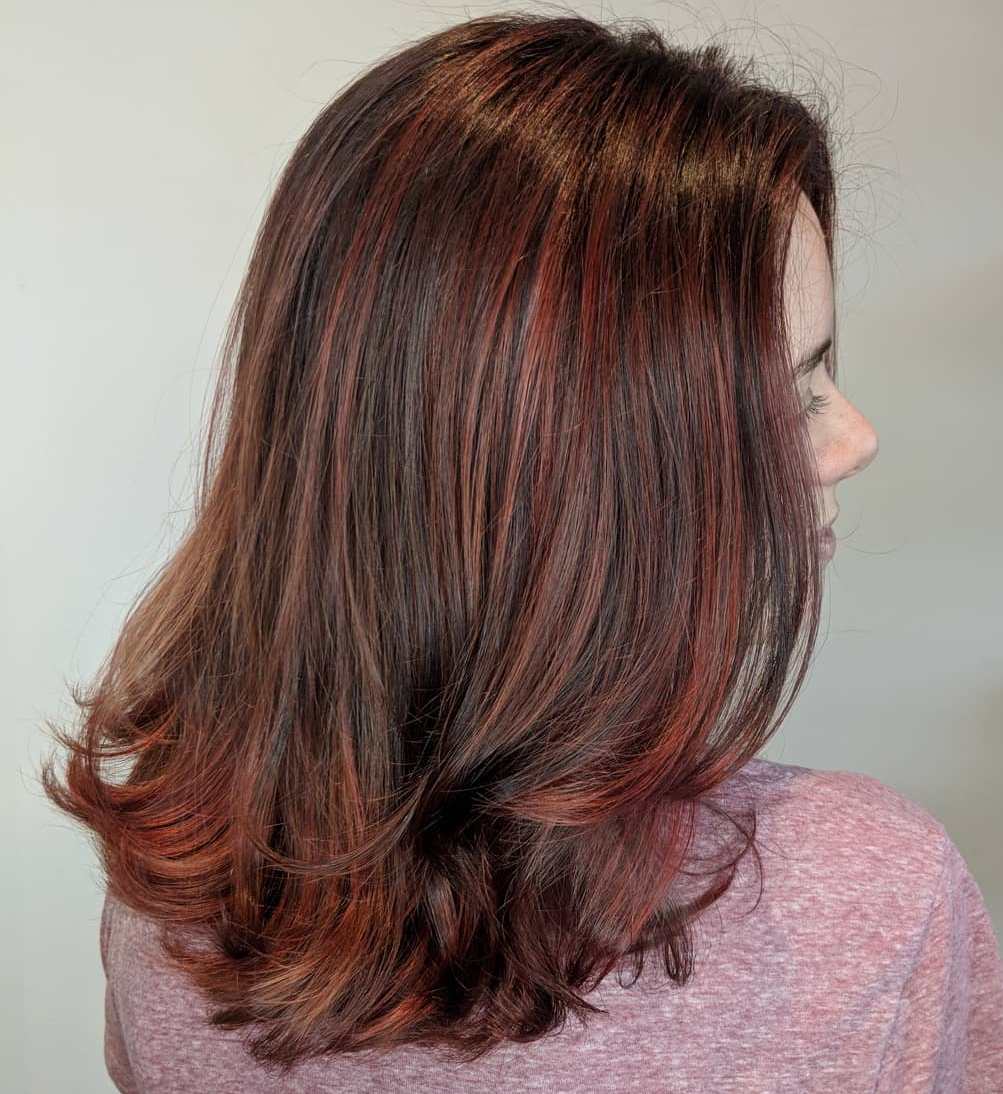 On the contrary, the next color blend incorporates red highlights, shining with copper, ginger and auburn hues to brighten up the neutral base.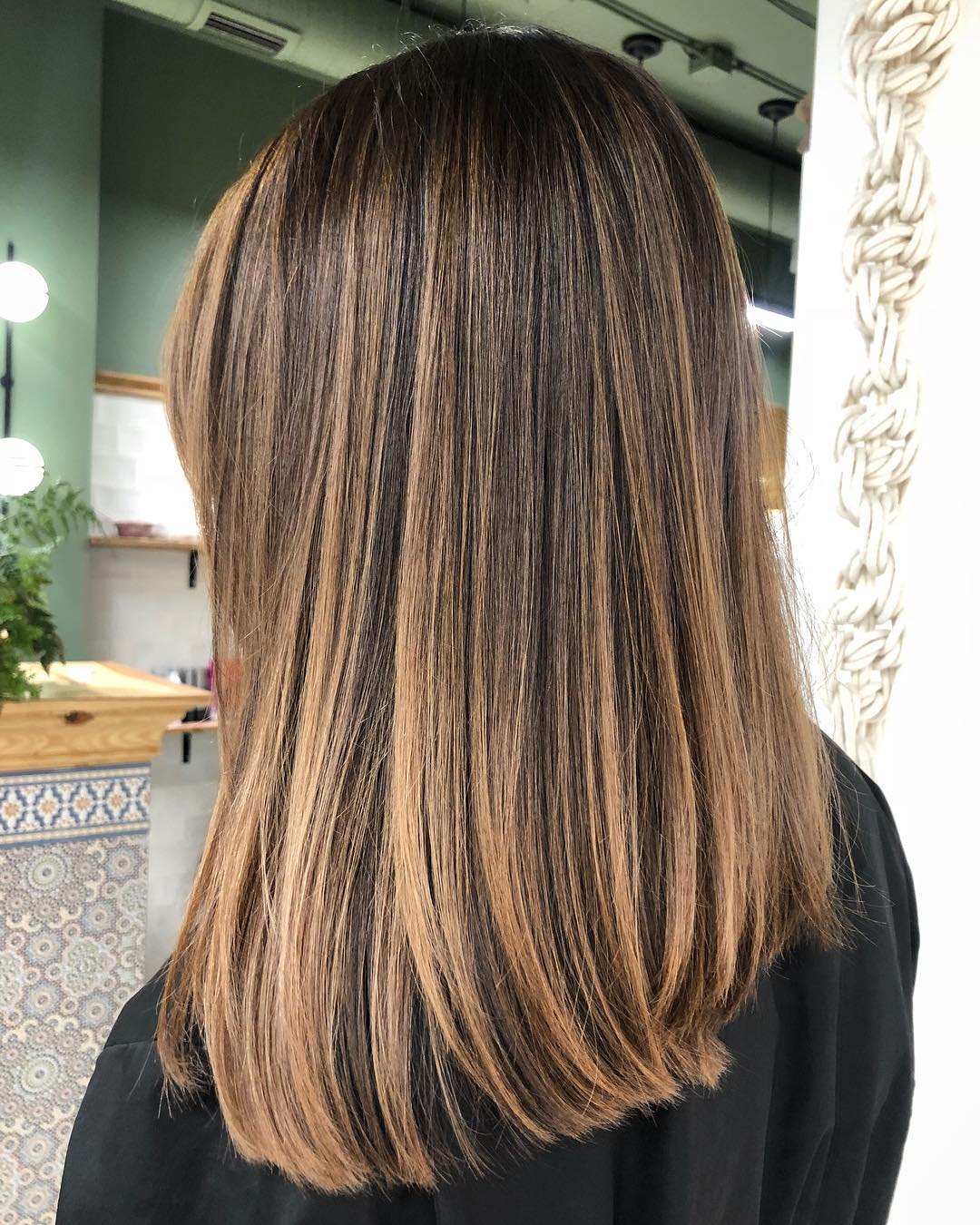 A shade of caramel is nearly the most popular highlights choice for a brown base, since it adds warmth, brightness and dimension, yet feels lived-in. Without any doubt, this medium brown hair with highlights is totally awesome.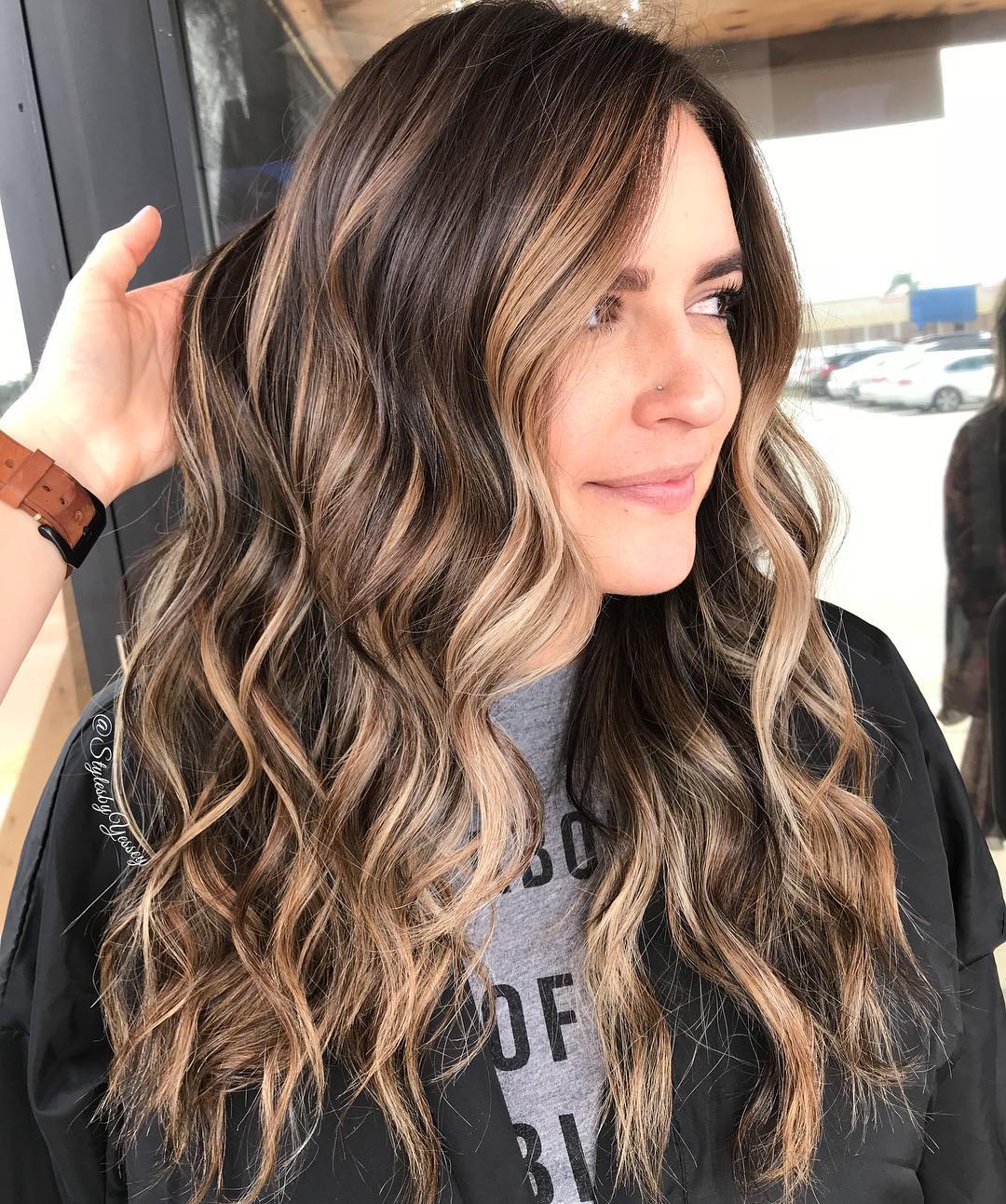 When exploring this stunning mix of hues, pay particular attention to the lovely blonde highlights placed around the face to brighten it.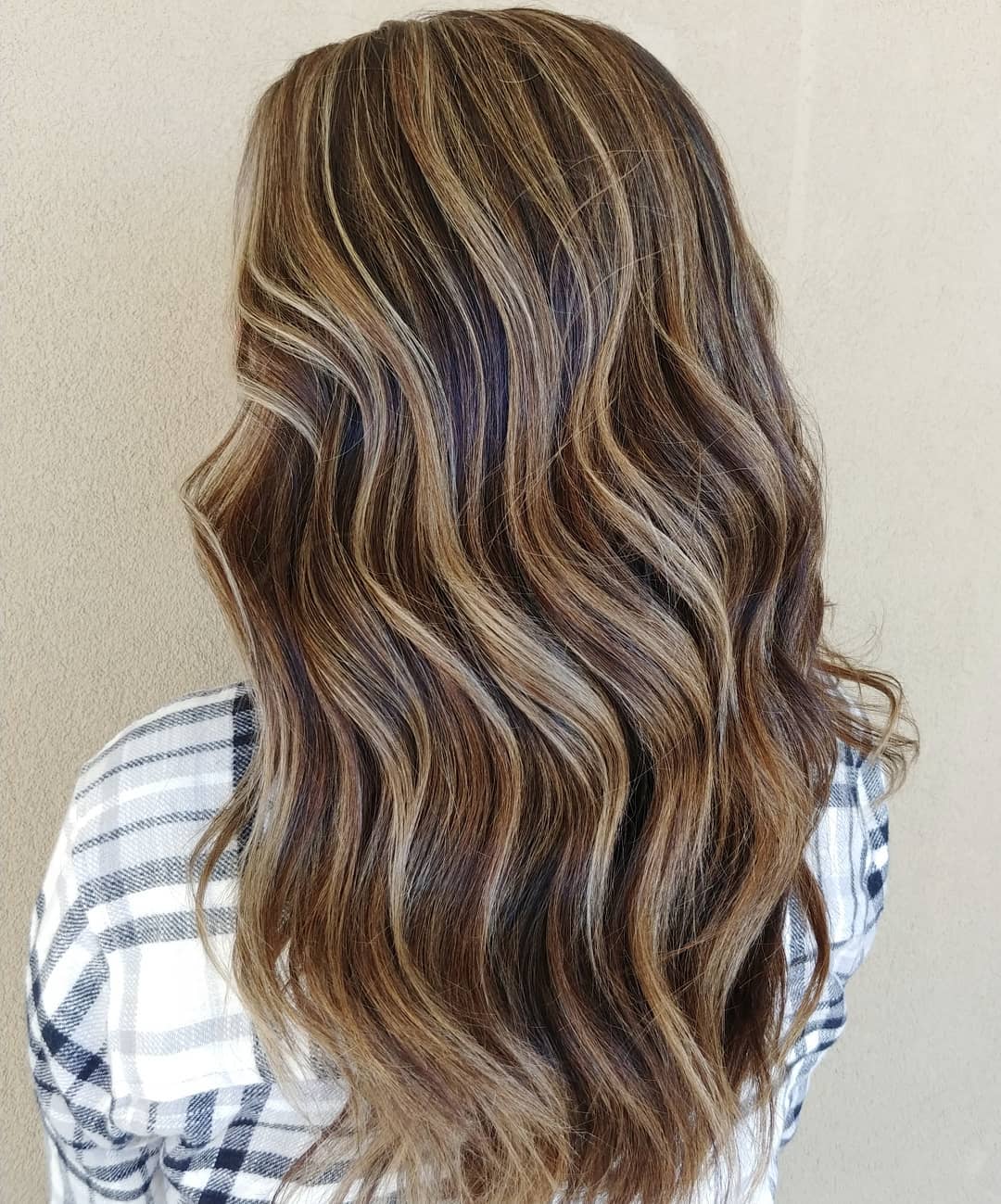 This long dark brown hair is absolutely amazing. Full highlights comprise an array of honey blonde and caramel hues to build dimension and accentuate the wave.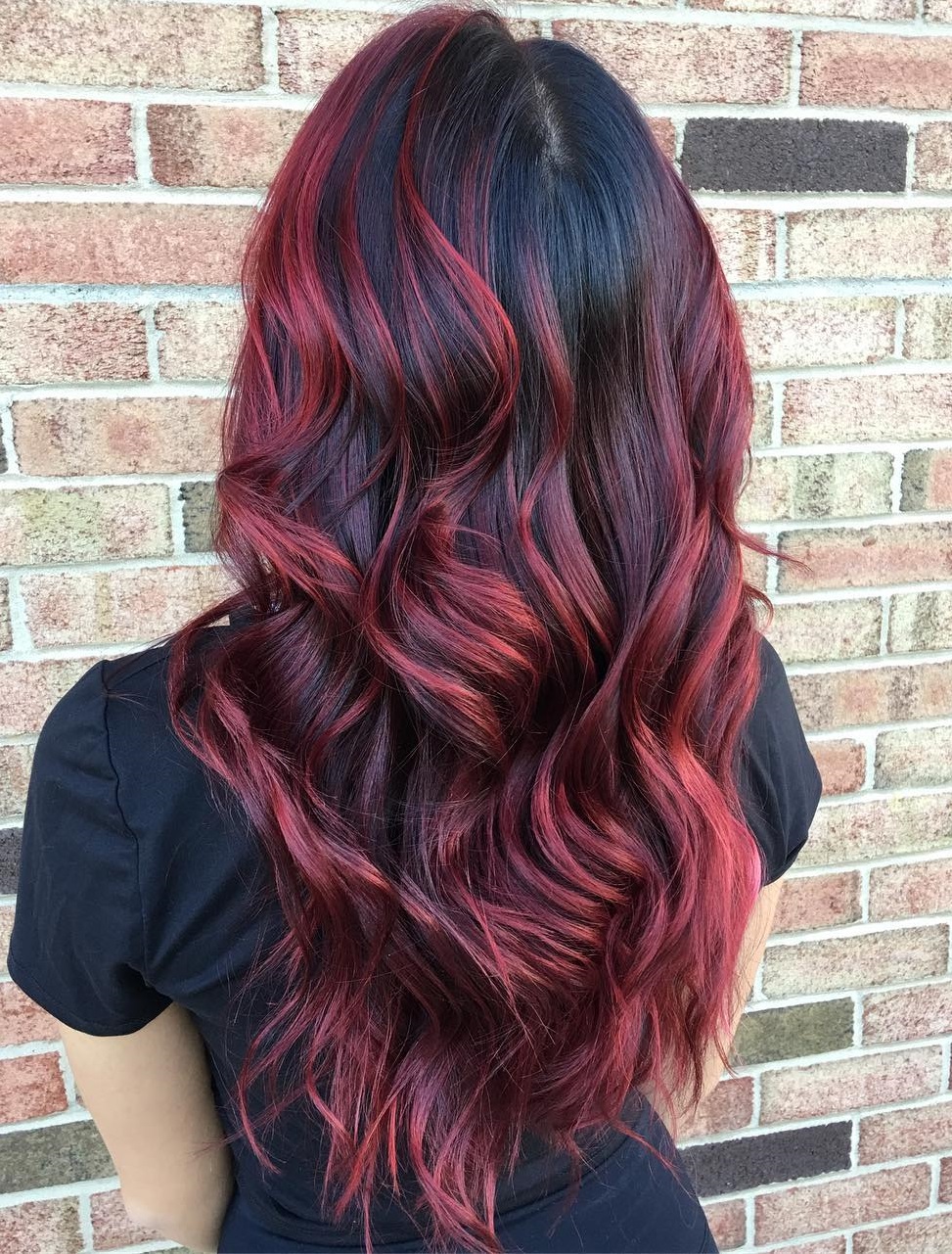 But when a muted color scheme is not your cup of tea, go for a crisp rave of burgundy, glaring against the background brown hair color.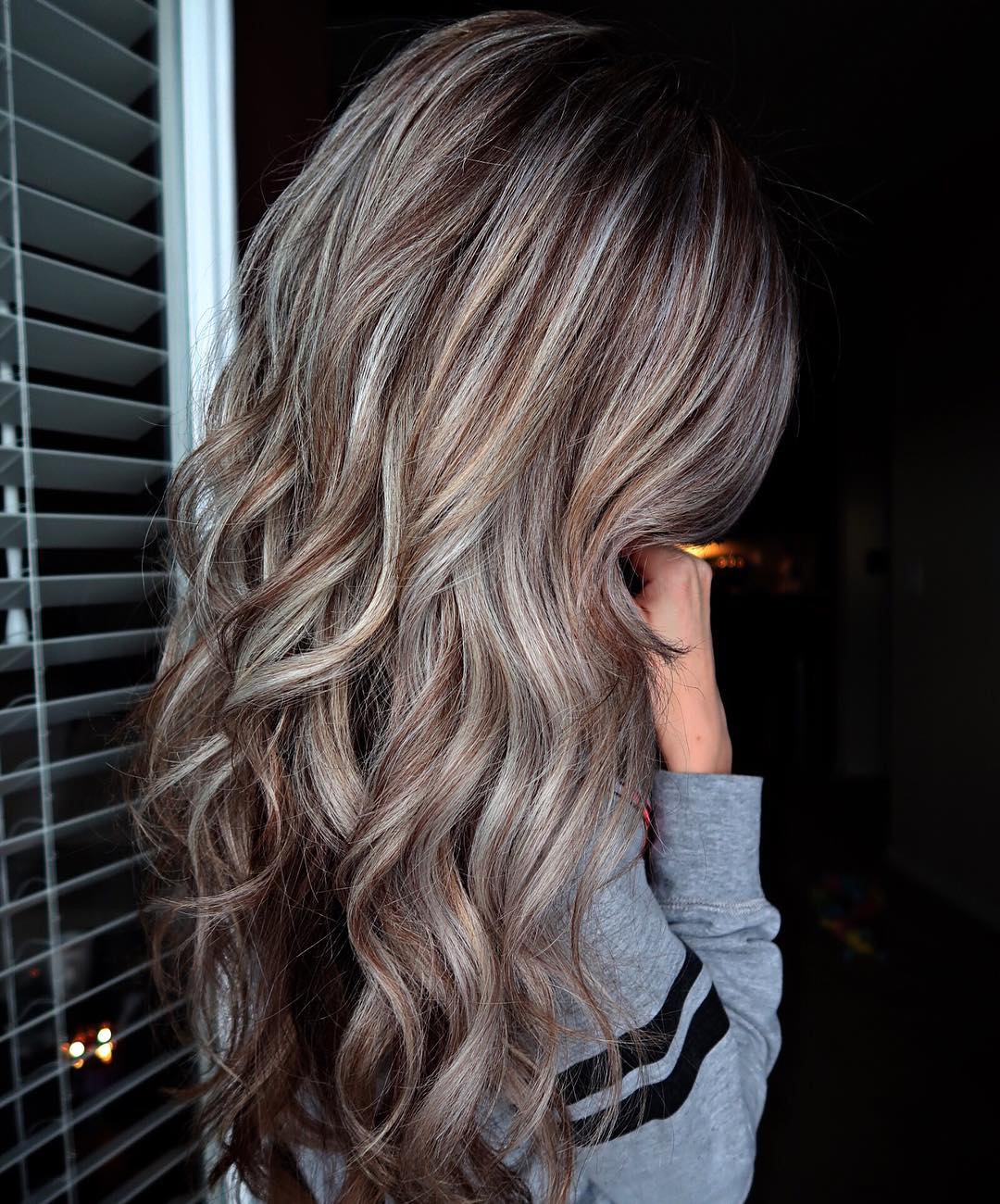 Who could have thought that silver and brown ribbons would make such a fantastic combo – discreet, yet outstanding!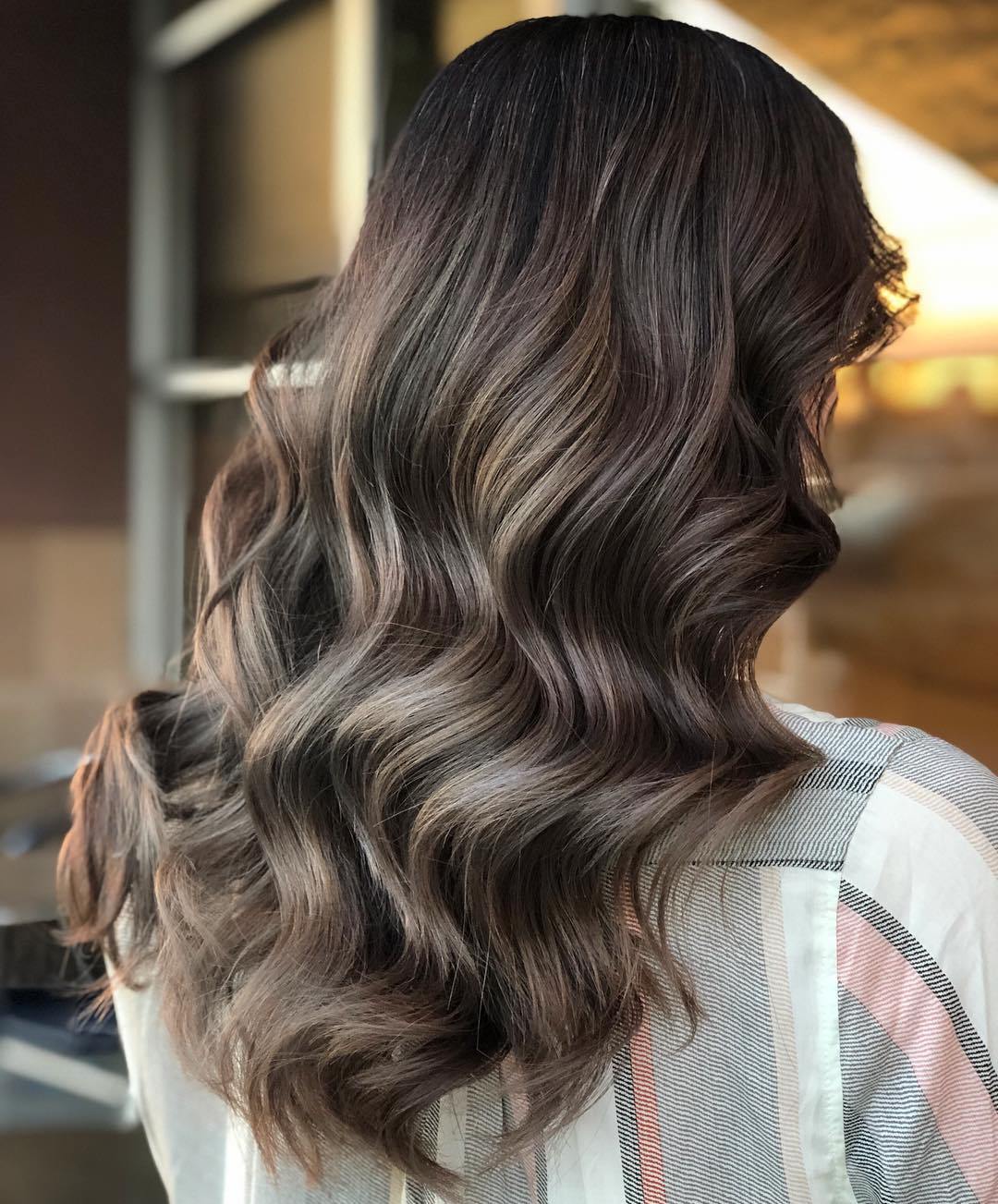 Those brunettes who don't like any warm hues in the hair should follow this cool-toned beauty with glimmering ash highlights. Cold blonde highlights on dark hair look quite outstanding, indeed.