DIY balloon garland ideas are perfect for a birthday, wedding, or baby shower! The balloons are one of the most loved party decorations. They are often to see an amazing decor element in the birthday party, wedding decor and on a baby shower. However, the balloon decorations often look rough but they are darn easy to compose. Get helped by an inflator to blow up tons of balloons needed for party decorations. A helium tank will be a smart replacement for flying balloons.
After you get hundreds of blown-up balloons in your favorite colors, tie them together making a precious DIY balloon arch. Mount them up on the wall for interesting colorful backdrops. Use them in the same manner for adding impressive backgrounds to wedding stages. Take a roundup of these DIY balloon garland ideas to make the balloon arch the way you would like.
Make a Balloon Garland for Your Front Door: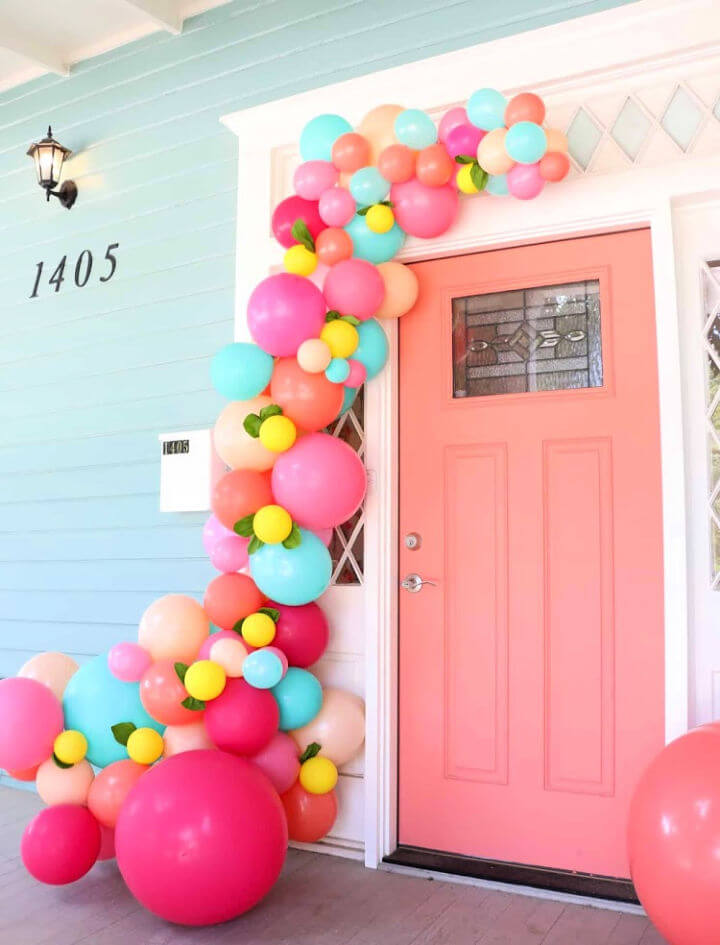 This gorgeous summer decor idea is perfect for your outdoors to bring the perfect welcoming attitude there. Based on the fruity citrus theme the gorgeous and colorful balloon garland with mini and big balloons would be so refreshing for your outdoors.
DIY Balloon Garland: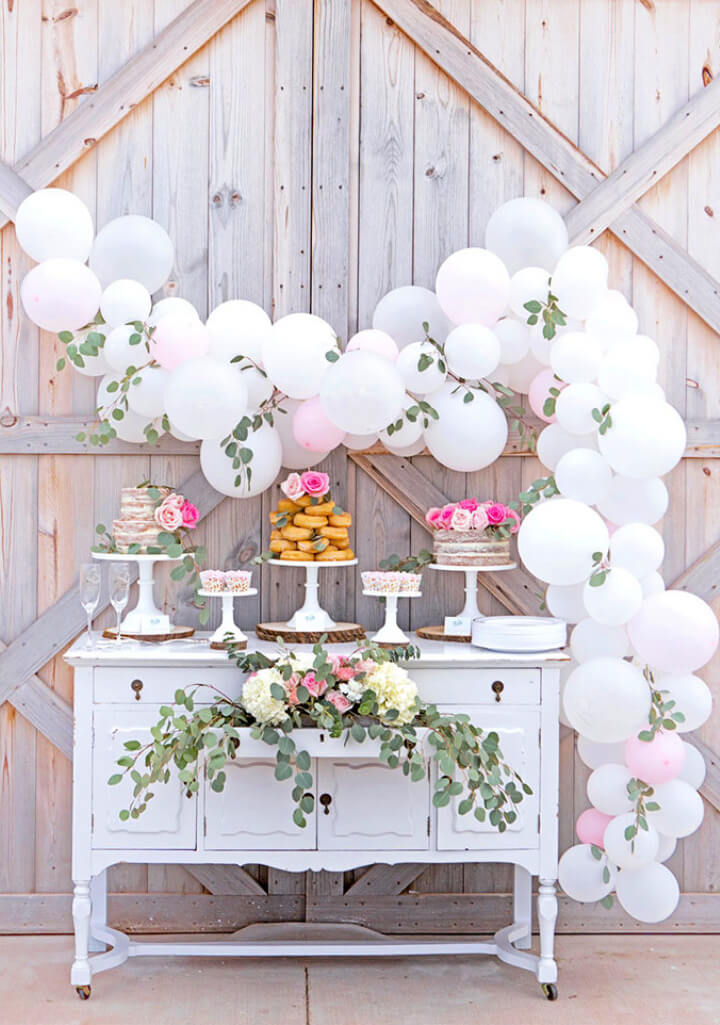 Bring the acute decor vibes to your outdoor garden or yard party with this giant backdrop of the balloon garland to your party table. The combination of elegant white balloons with cutely pink balloons and that too with varied sizes, look just so beautiful and ethereal.
Easiest DIY Balloon Garland: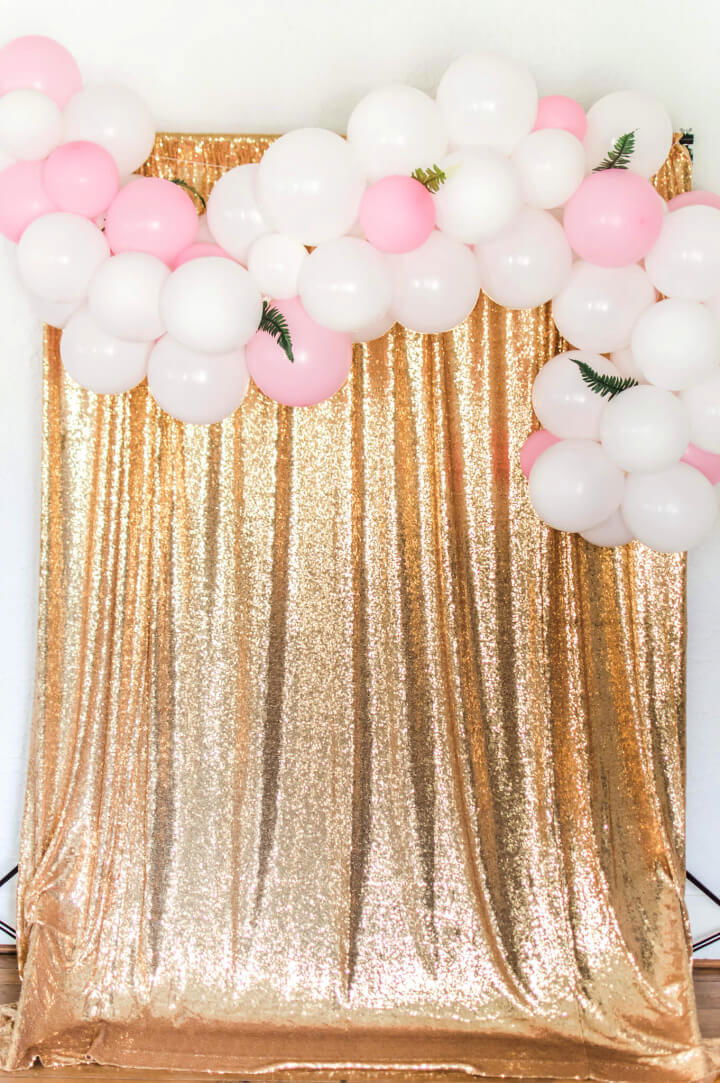 Balloons are the must-haves for party decor and now you can add them in this gorgeous and impressive garland style. The white and pink balloons with some green leaves look just so beautiful and perfect for a girly theme party be it birthday or the baby shower.
DIY Baby Shark Party Balloons Garland: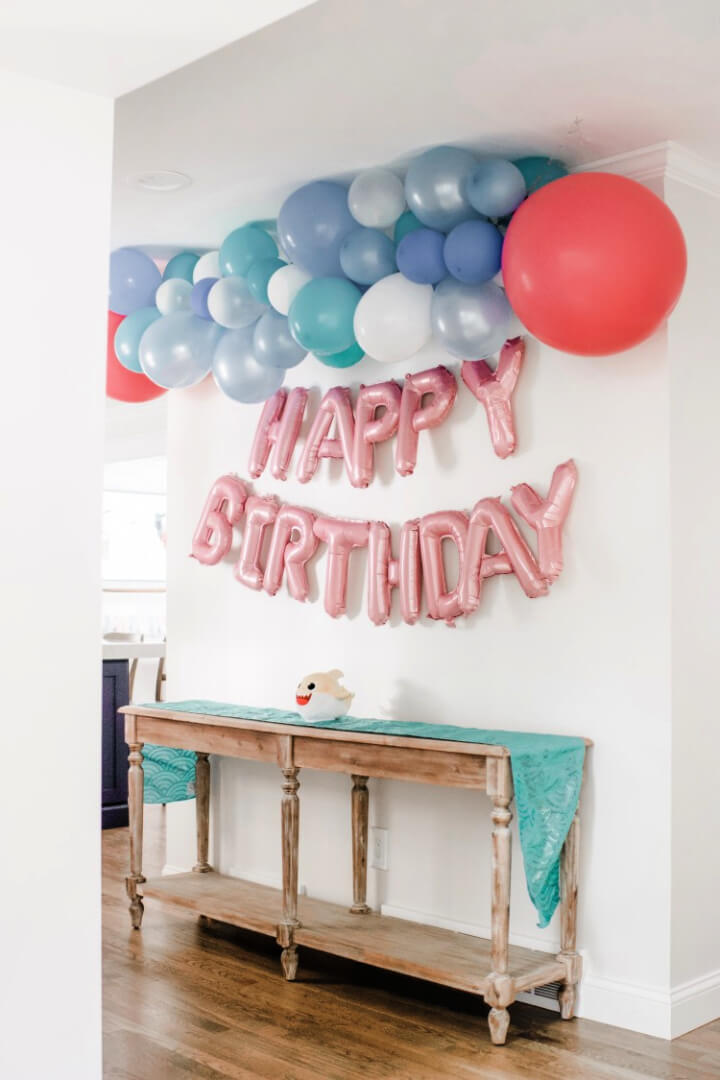 If you think the oomph is missing from your home decor for the party that you are working on then here is the idea of this pretty balloon garland. The cute baby shark party garland with white, black and blue balloons look just so fantastic to bring the catchy vibes in your party.
DIY First Birthday Balloon Garland: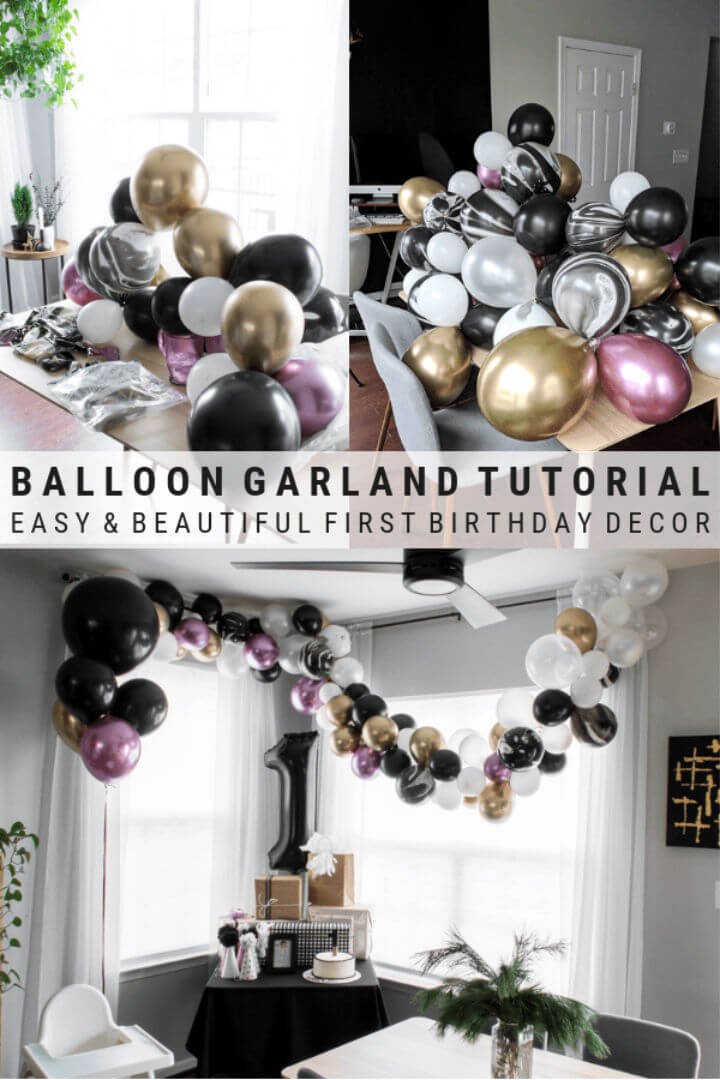 The first birthday is always special and now you can make the celebrations more special with this cute and impressive arrangement of the balloons. Yes, the gorgeous balloons in white, black, golden and marbled shades have been put to together in arch style to shape up this adorable balloon garland.
Make Balloon Garland for Birthday Parties: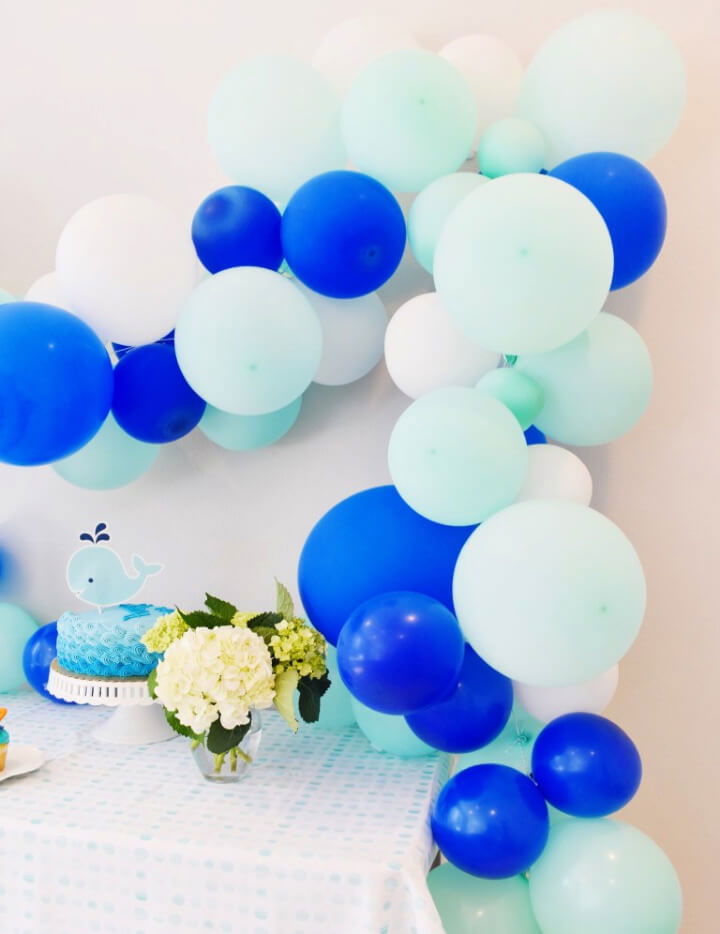 No matter what is a celebration for the balloons add the perfect party vibes to our spaces. This time you can arrange your flowers in this beautiful garland style and enjoy the huge charm being added to your decor. The ocean-themed balloons in white and blue have been used to shape up this gorgeous garland.
DIY Balloon Garland for Birthday Party Decor: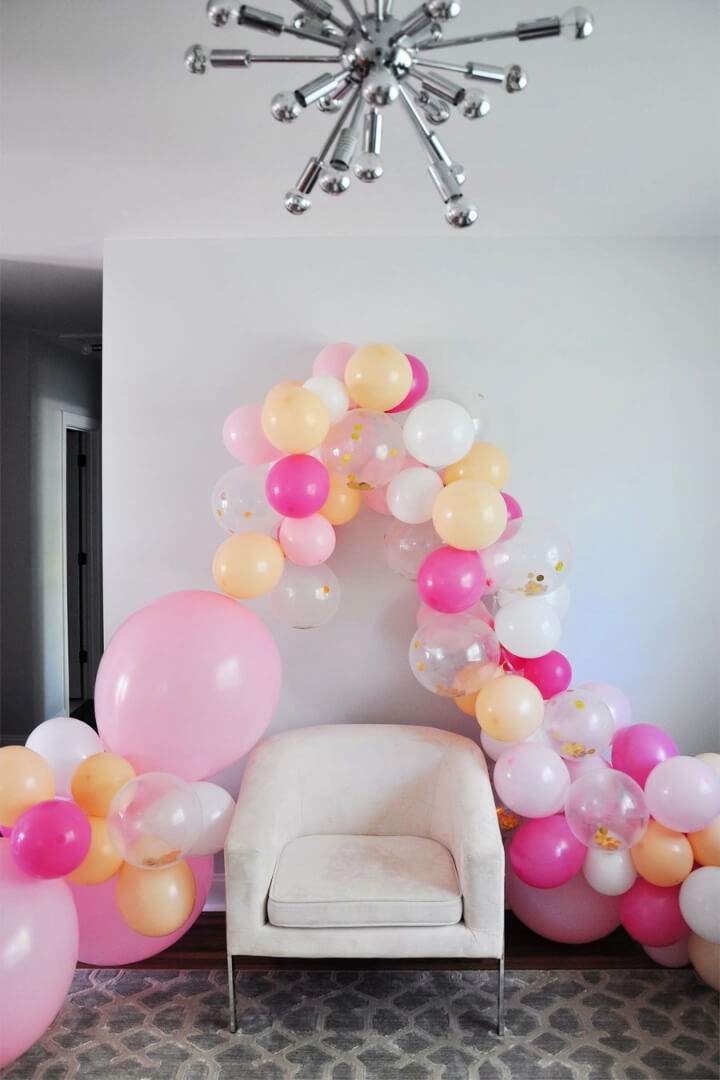 Plan this gorgeous surprise for the birthday person in your house with this Balloon garland for the birthday party decor. The garland has been made with the colorful pastel theme balloons and that too around the chair to surround the birthday boy or girl.