Originally rocked by iconic Audrey Hepburn and further popularized by Twiggy and Mia Farrow, 65 years later the pixie haircut has been still starring on both red carpets and streets. Featuring shorter tresses on the sides and nape, this 'do opens the facial contours and neckline, bringing into sharp focus the beautiful bone structure of female faces. Gamine and feminine, fun and elegant, pixie cut styles are versatile and low-maintenance, with the potential to flatter any woman.
Short, Medium and Long Haircut Variations:
From bold fades to pixie-bobs, there are different types of this exciting hairstyle to fit every taste. Longer versions come with more styling options, while tight crops offer our favorite wash-and-go style, not to mention a bunch of in-between hairdos. However, your lifestyle and styling abilities are not the only things to consider prior to taking the plunge.
Long Pixie Cuts for Versatility:
The long pixie leaves more length either throughout the cut or only on the top, thus granting plenty of space to play with styling, as well as a kind of security blanket to balance some downsides.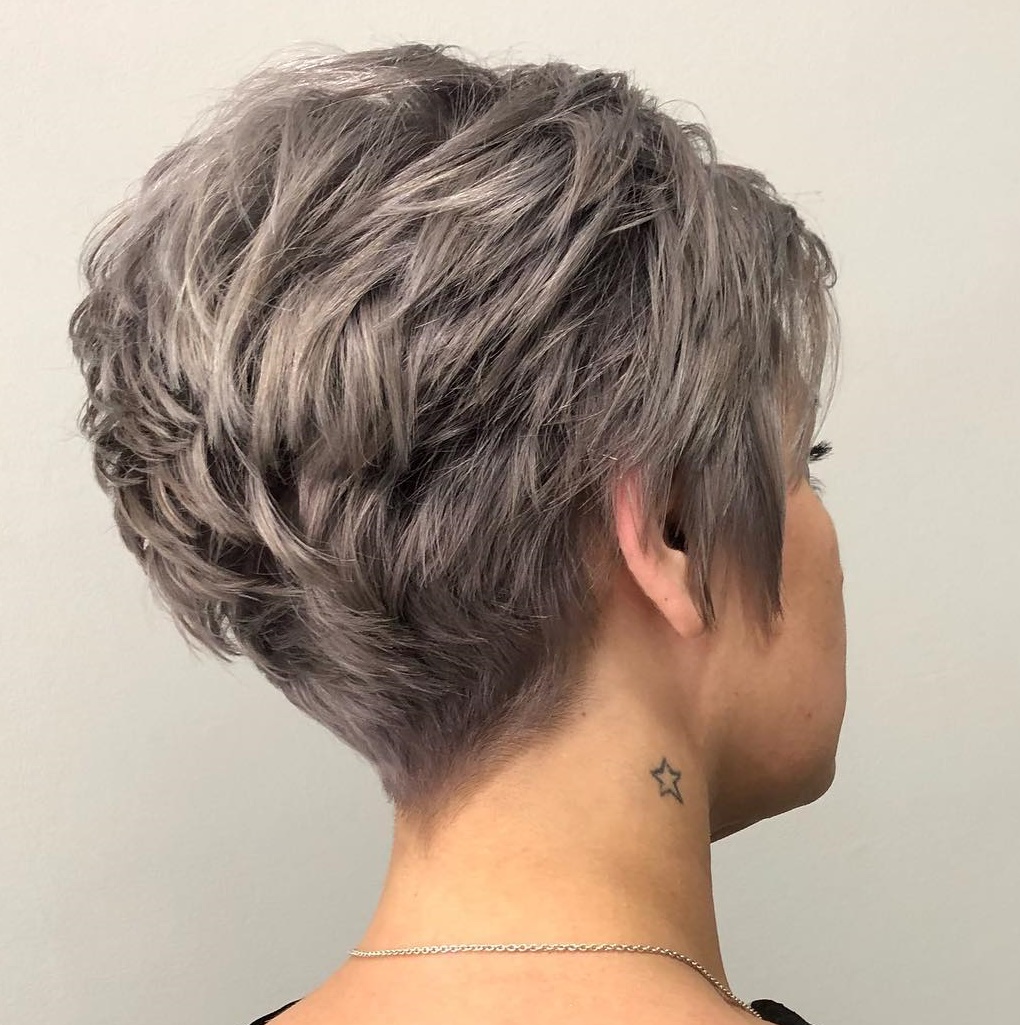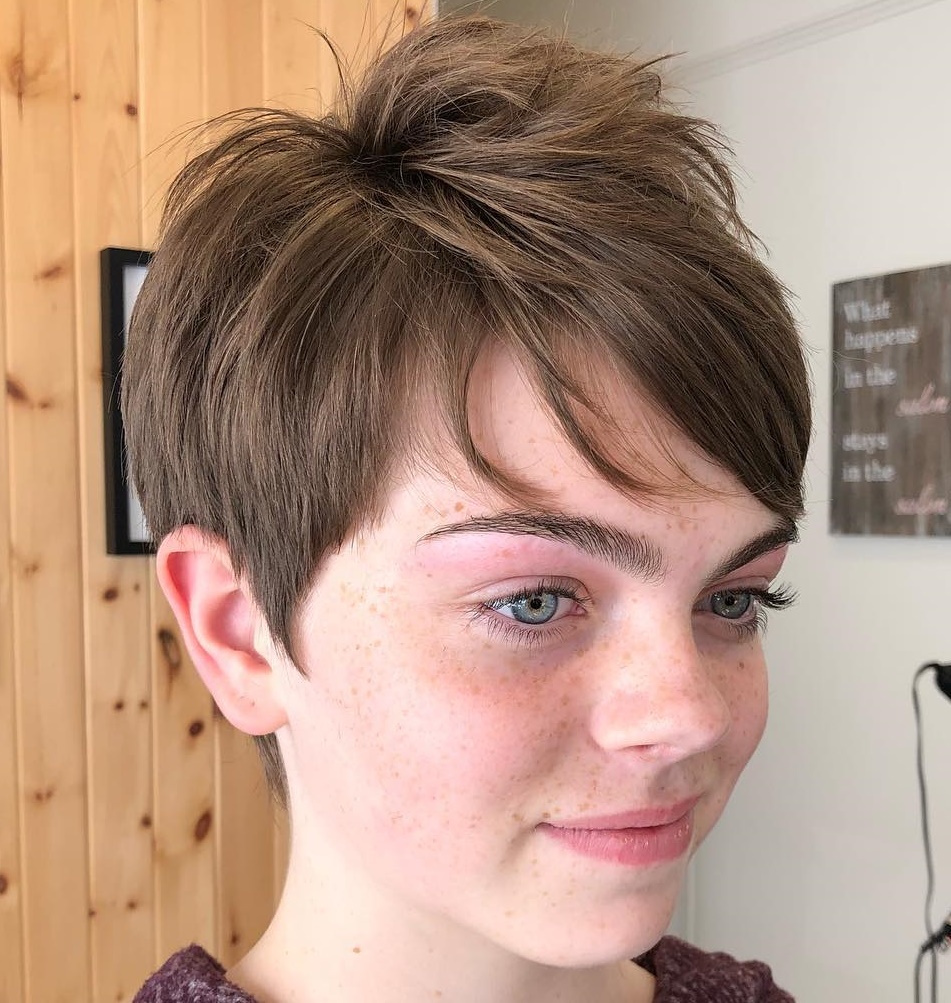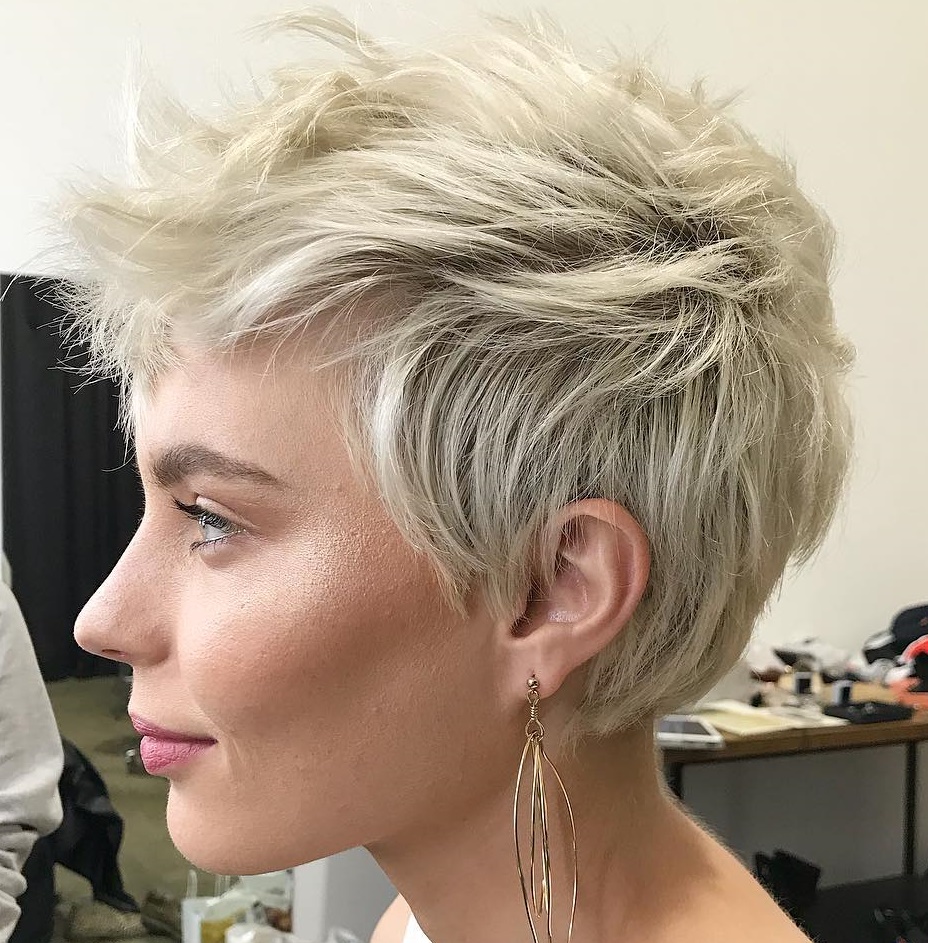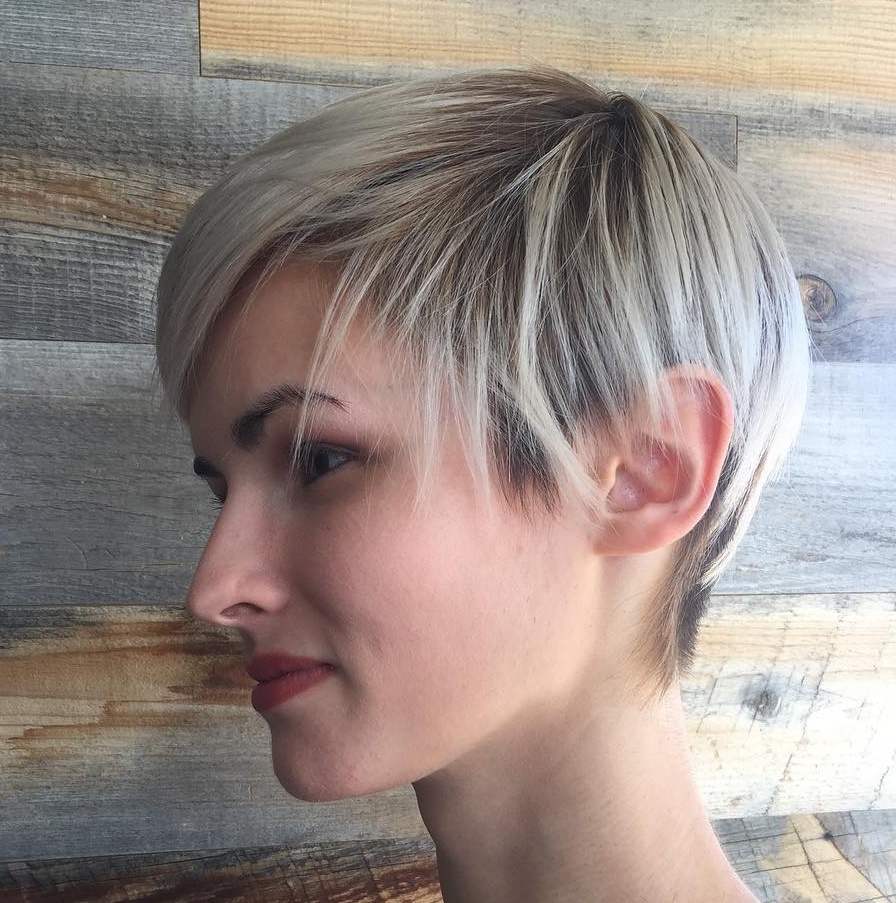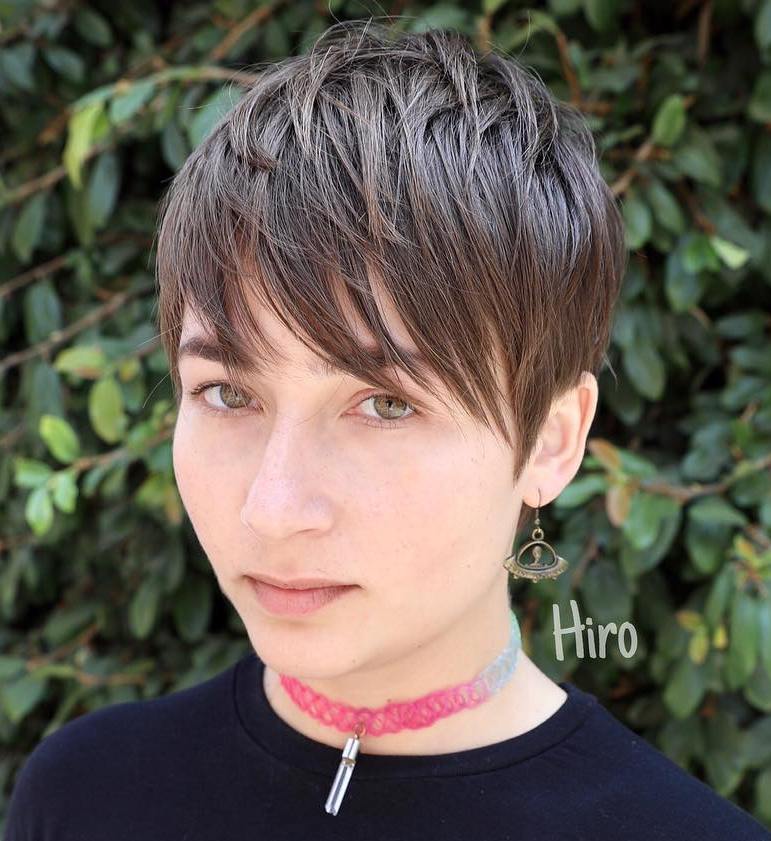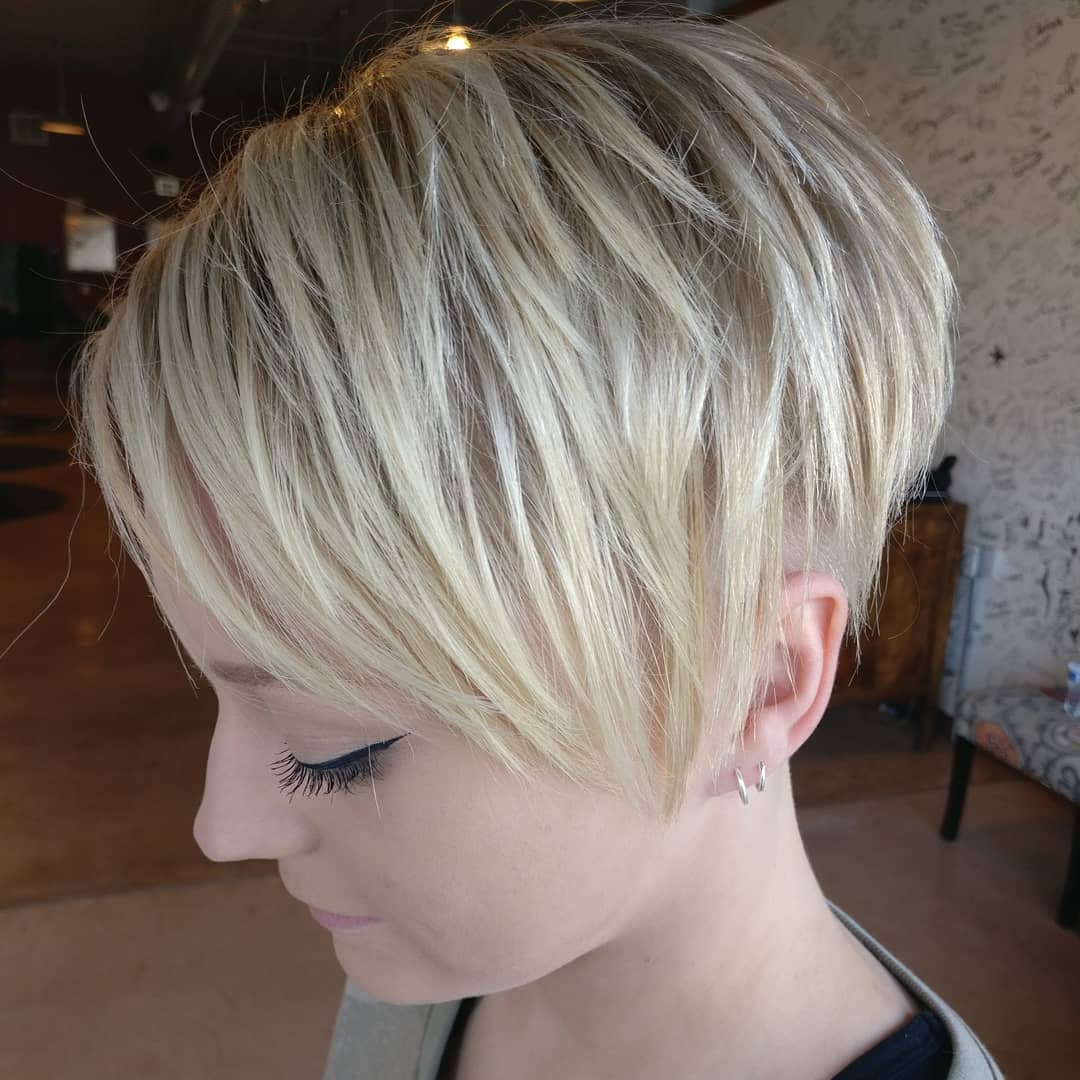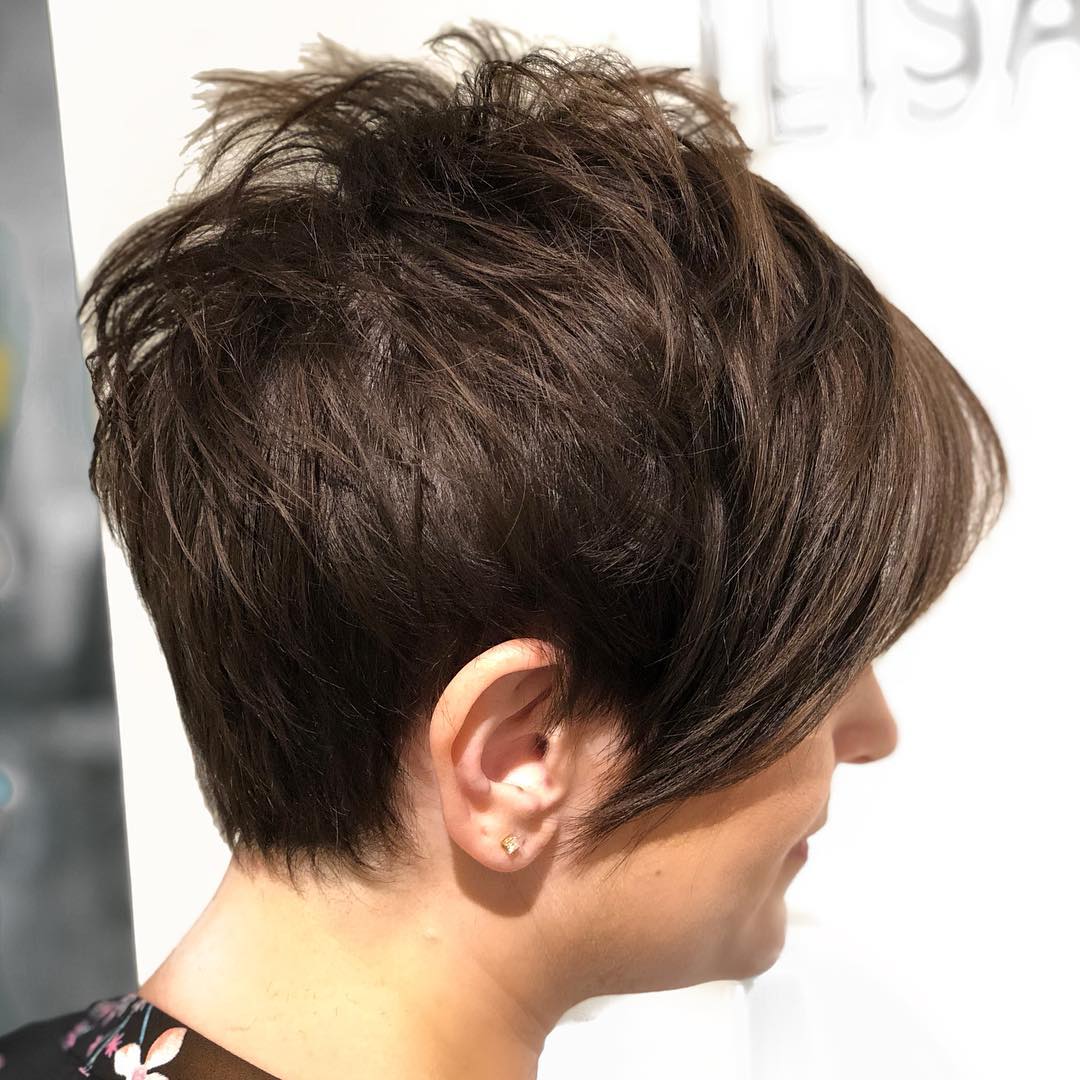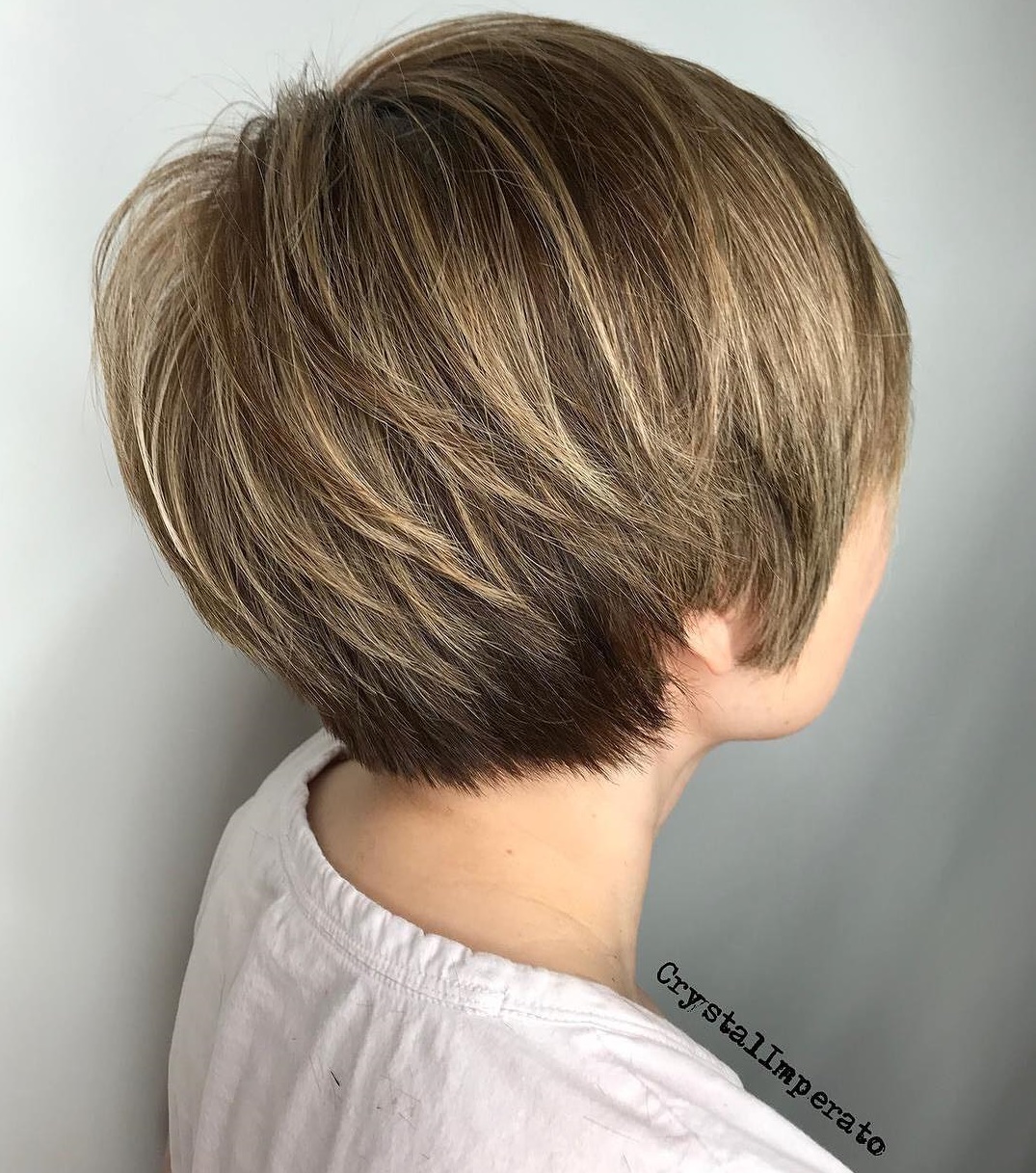 Medium Pixie to Flatter Hair Texture:
Straight, thick hair, which is dense or coarse, can look too poofy when packed into a long pixie cut. If that's your case, it makes sense to keep your style on the shorter side by choosing a medium length and adding texturizing products to tame your mane. On the other side, girls having natural curls should also consider this option, since a mid-length is better suited for showing the beauty of ringlets than short hairdos. And we bet medium pixie hairstyles are on a par with longer versions in their diversity, featuring stacked, shaved, polished, tousled, wavy and other alternatives.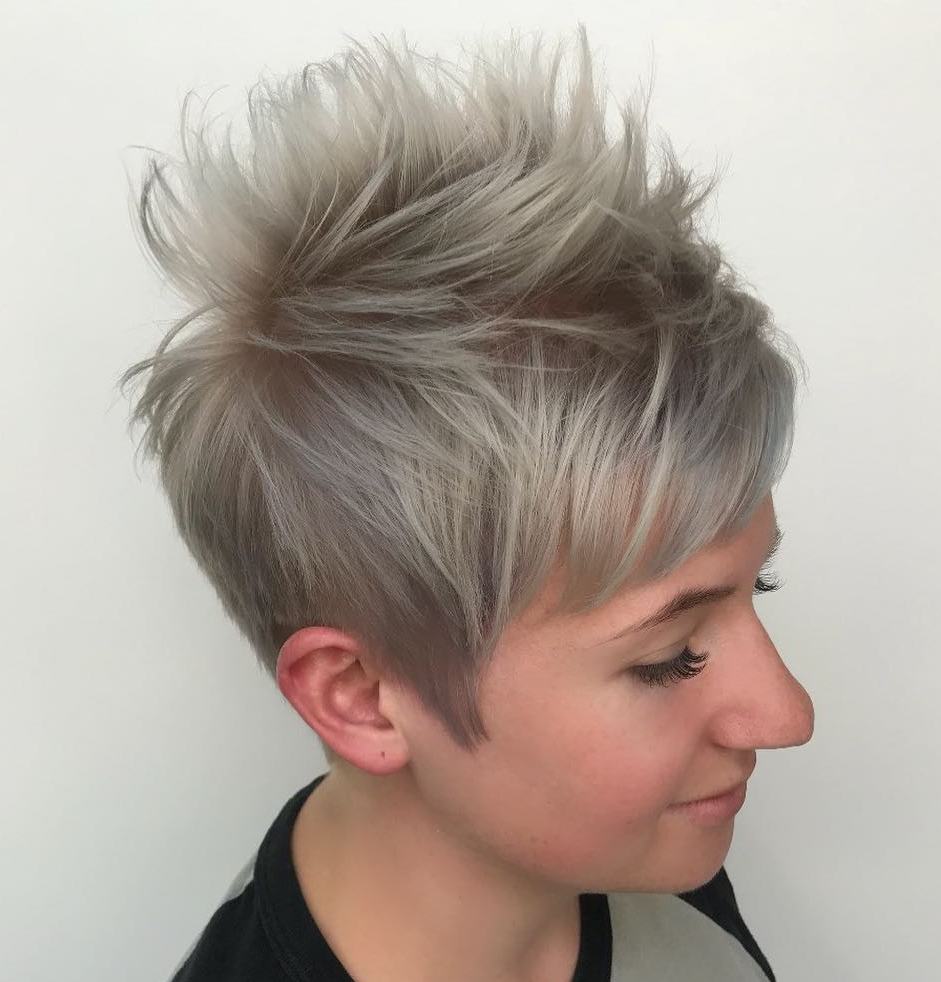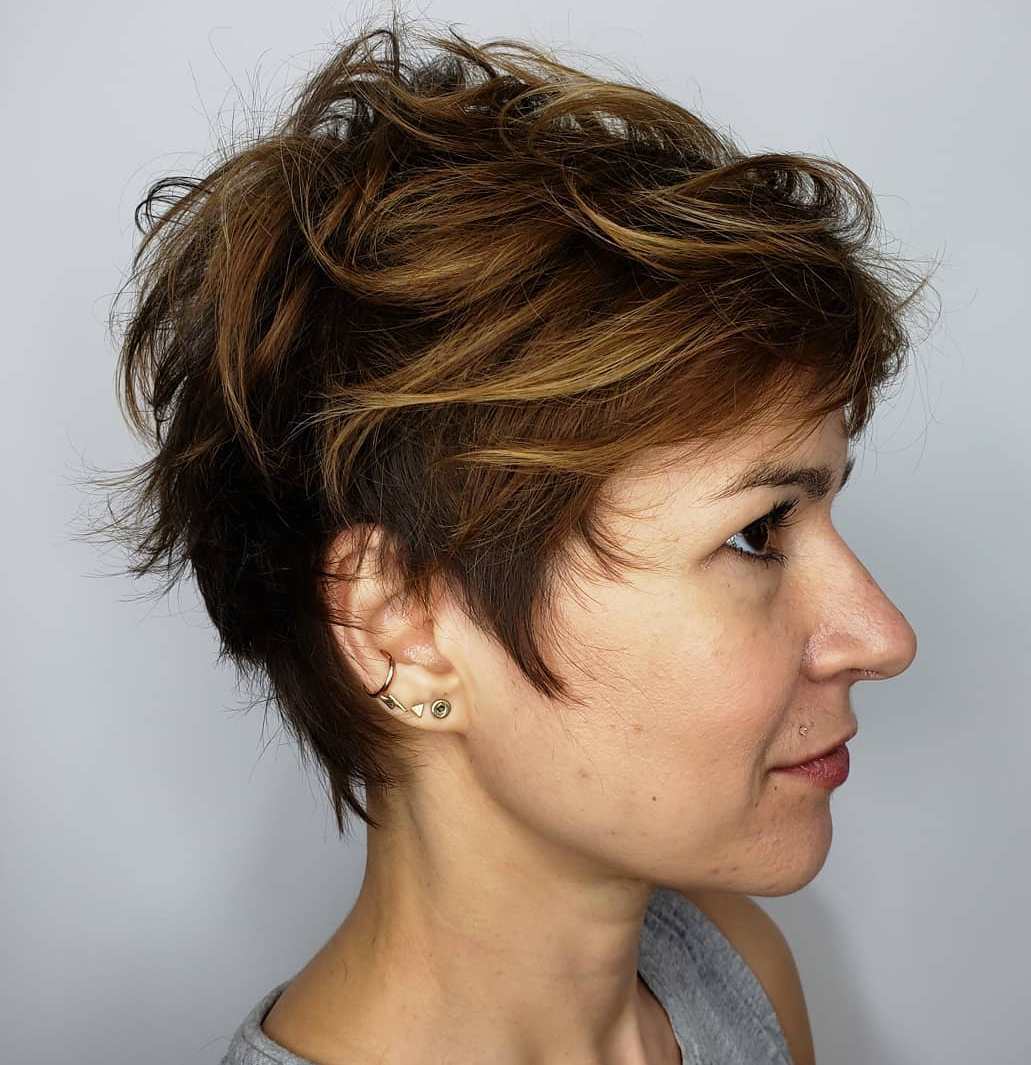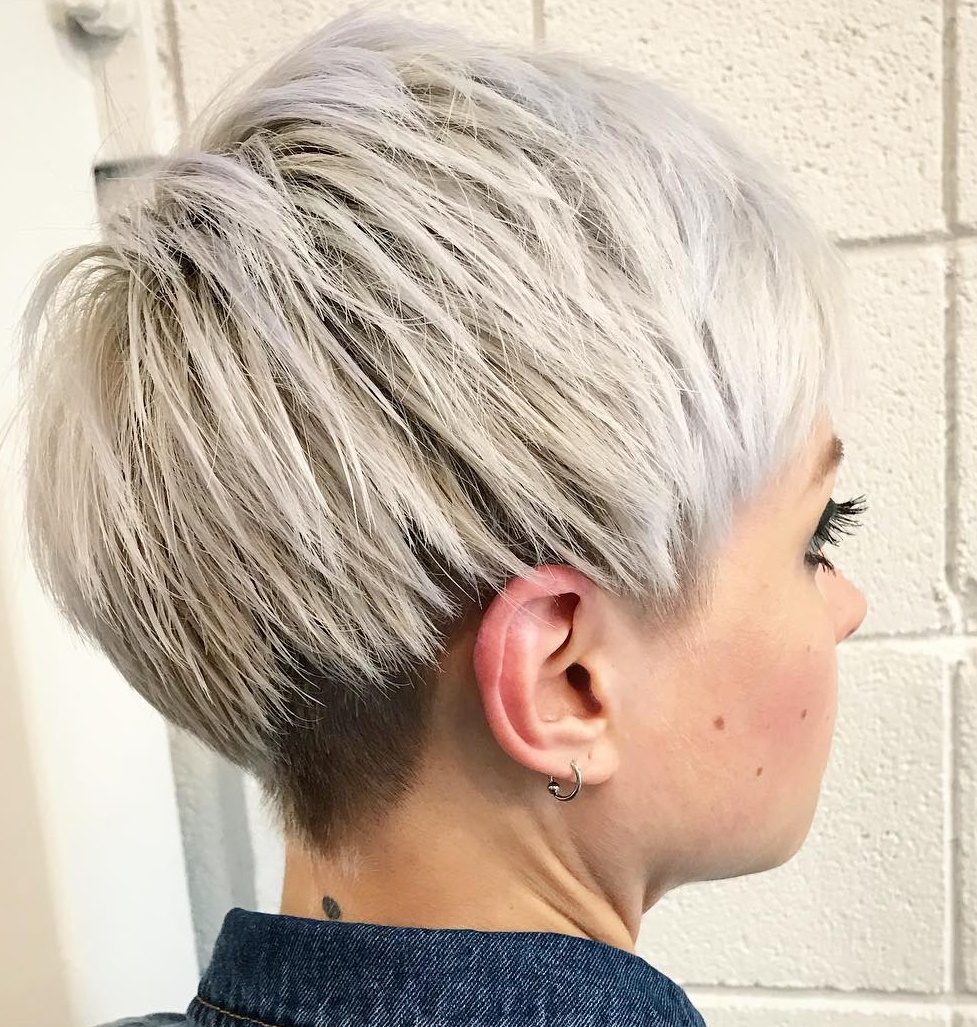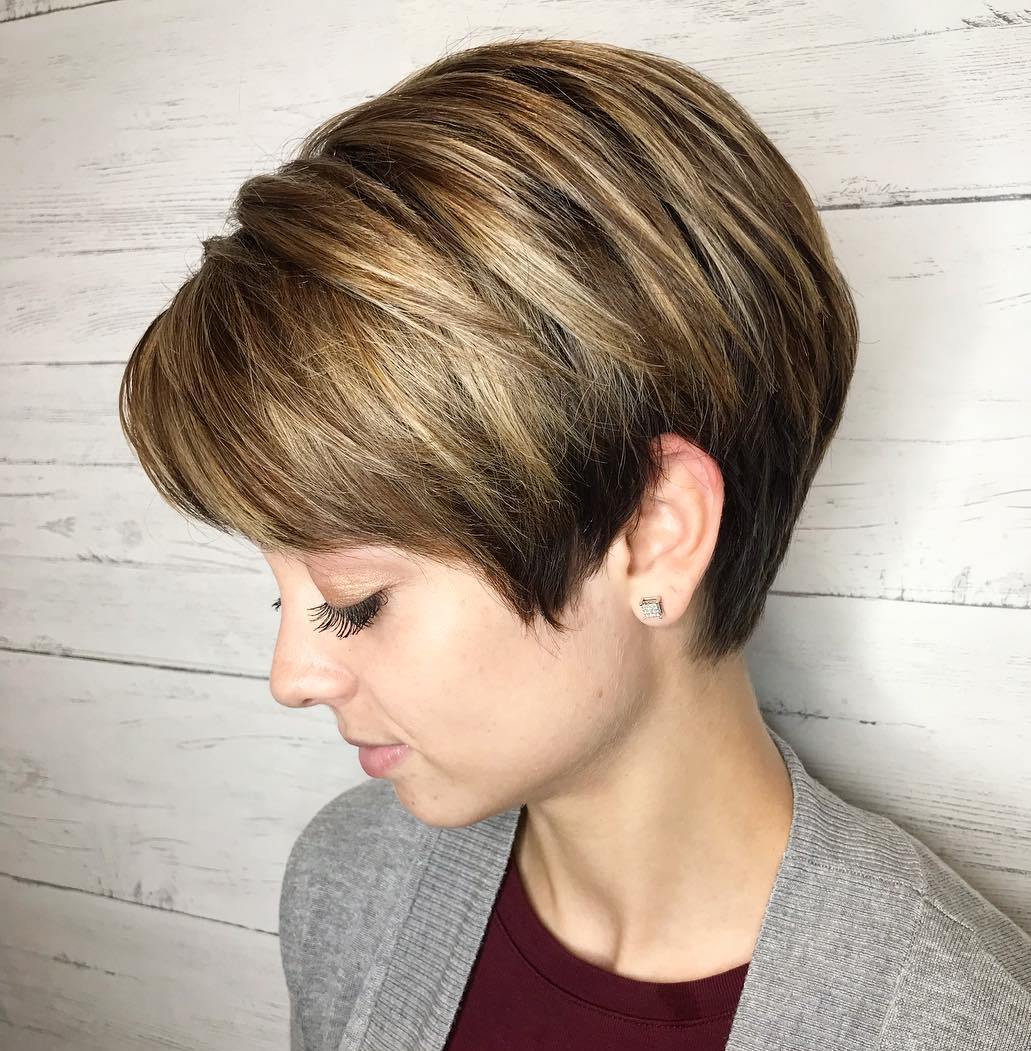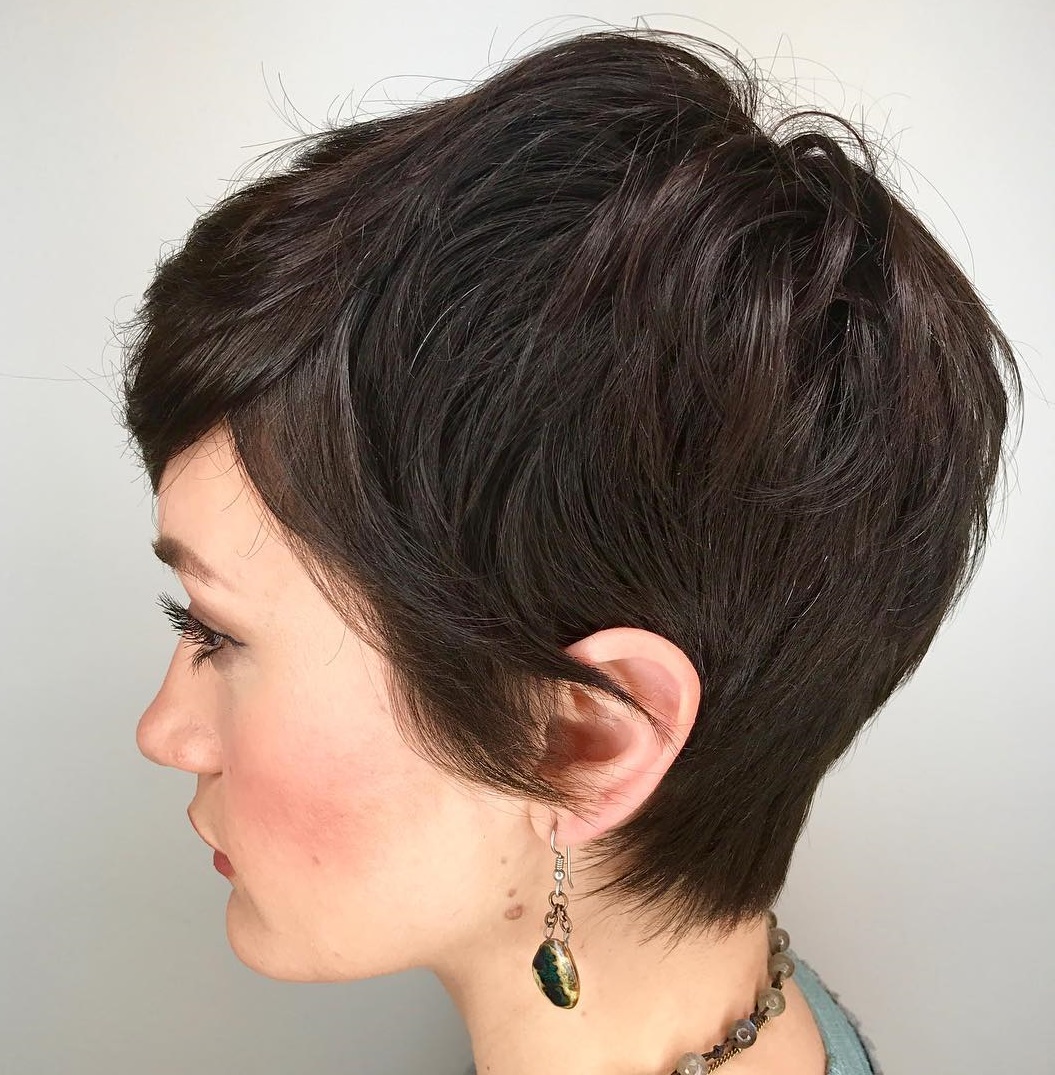 Short Pixie to Open the Face:
Short pixie cuts can be really jaw-dropping for their expressiveness and rejuvenation. It's not only about a bold length, but about a strong personality, since with your locks, you are also loosing the comforting camouflage long hair offers. But if you don't mind to reveal the shape of your head and every sculptured angle of your face, then you'll get a hot, cute and low-maintenance hairstyle to kill.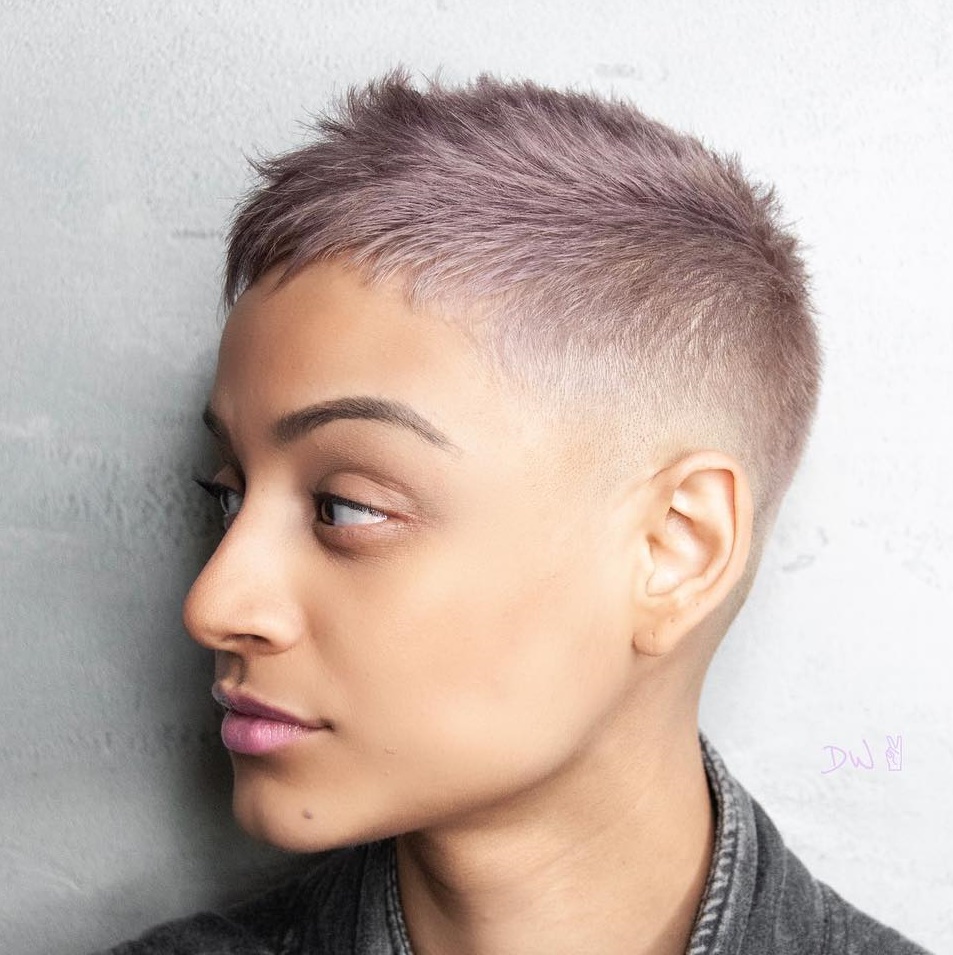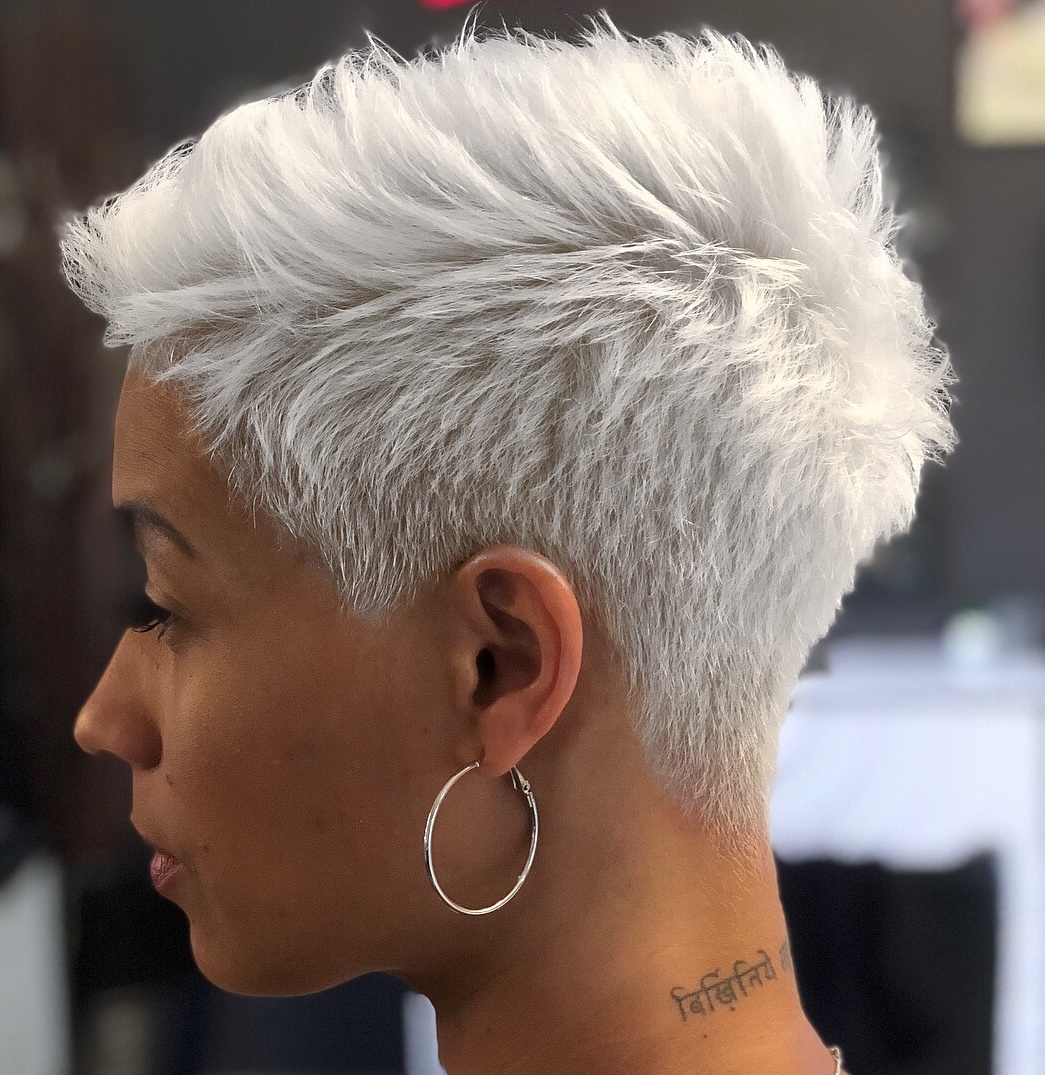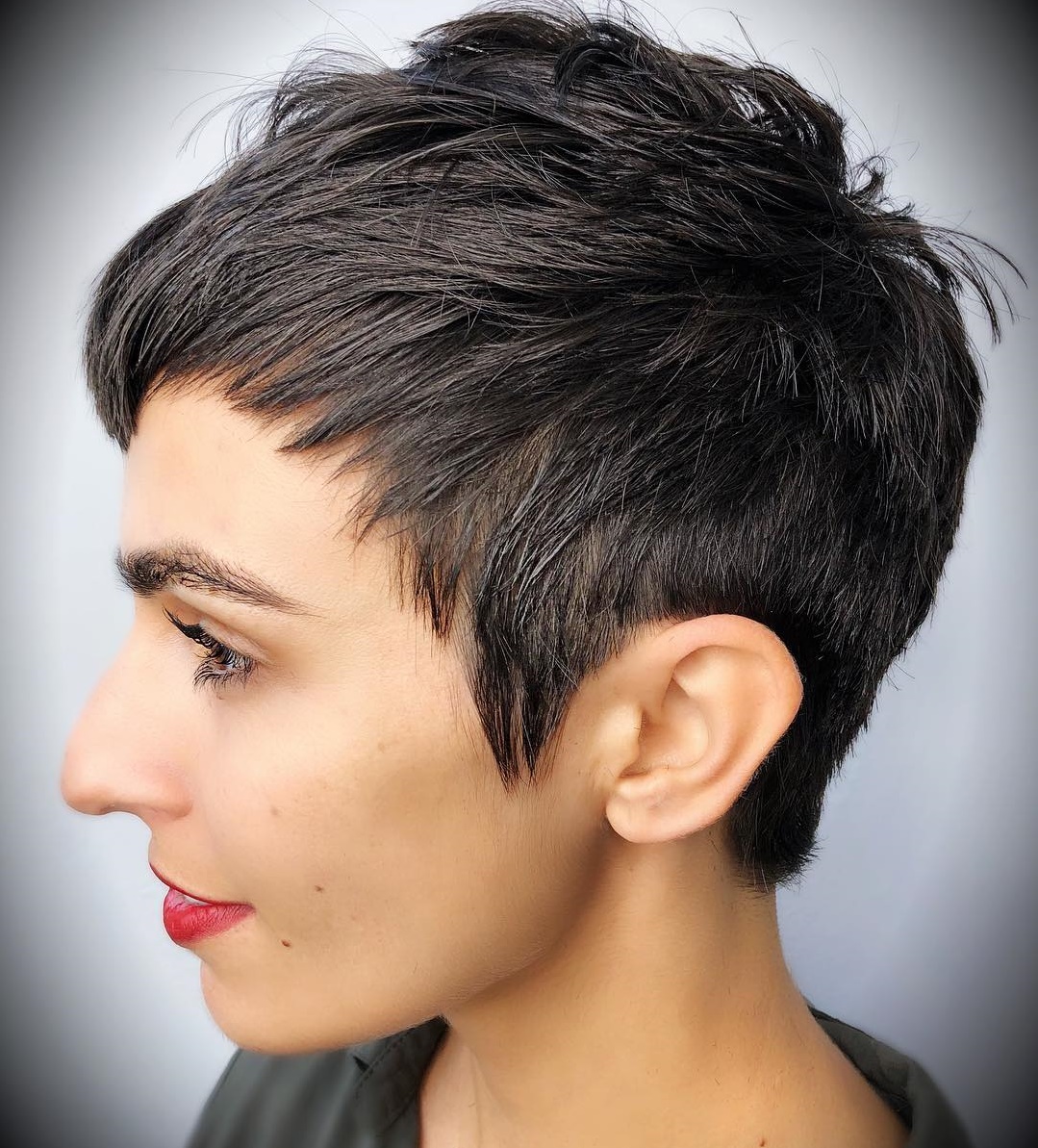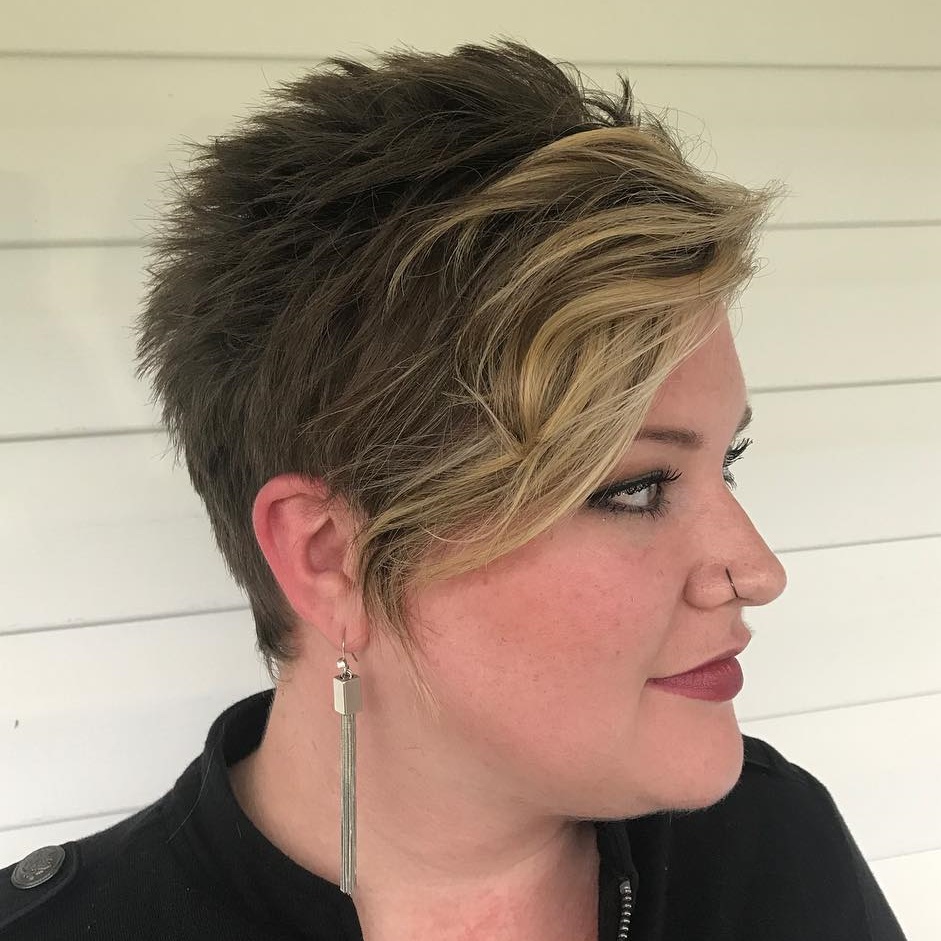 Pixie Haircuts According to Your Face Shape:
Sure, you have seen plenty of pixie cuts that have a stunning back view, yet they may be not so much flattering to the face. To avoid such an effect, take into account your bone structure prior to making a big chop. Don't stick only to the length of your haircut, since many other factors can influence the look you'll get, including bangs, face-framing tresses, texture, the width and height of the haircut, and more. If your facial features are too angular, go for a softening effect with waves, rounded shapes and all kinds of curves. Add asymmetrical lines or tapered layers to sharpen a round face, and remove any width or height from where they are in abundance.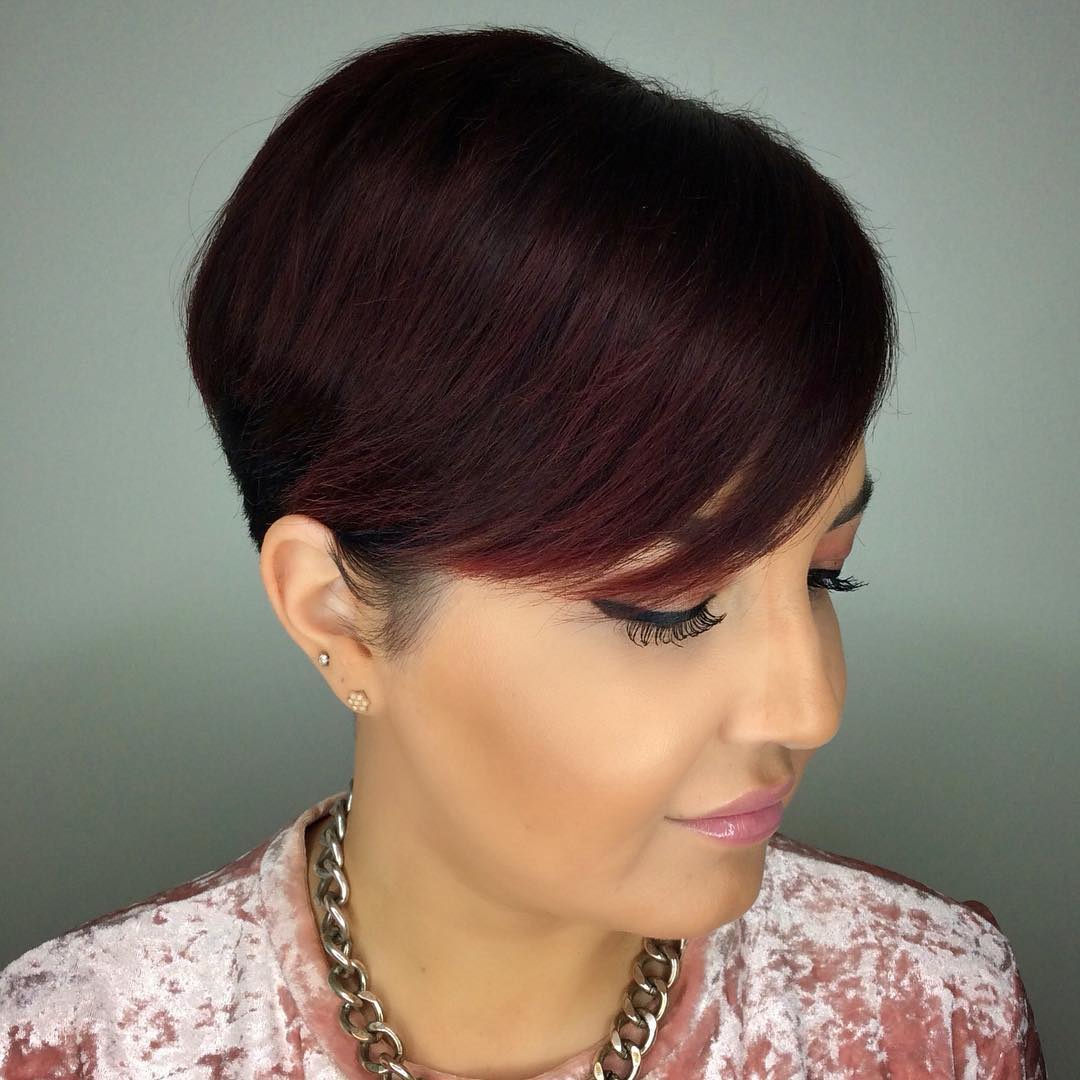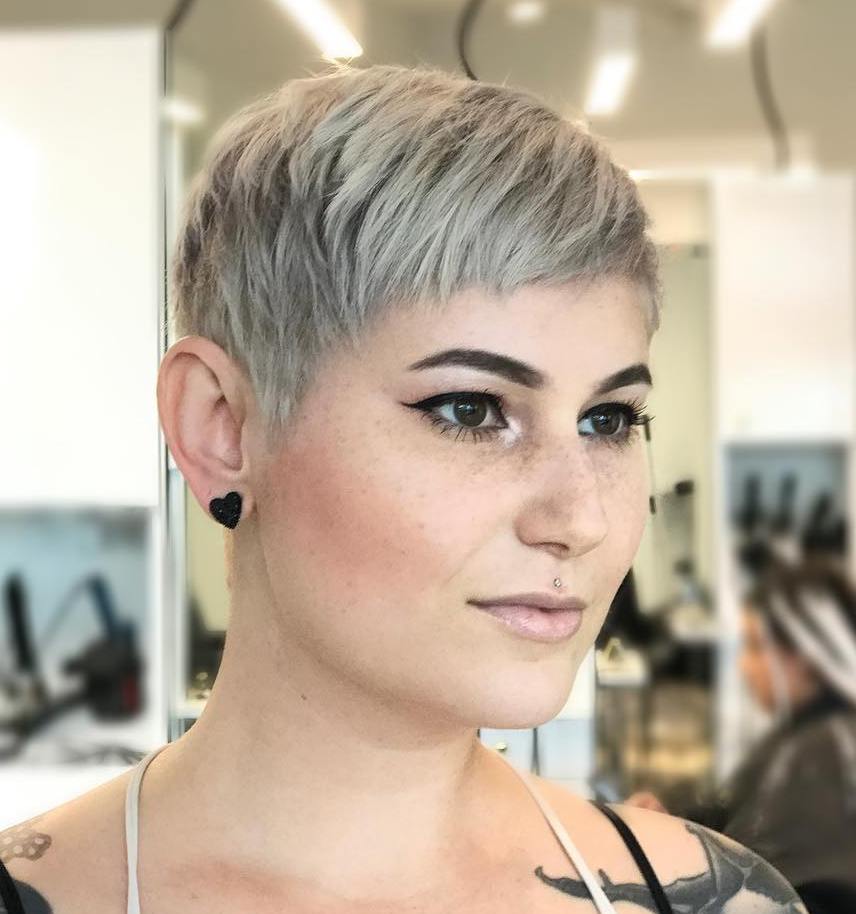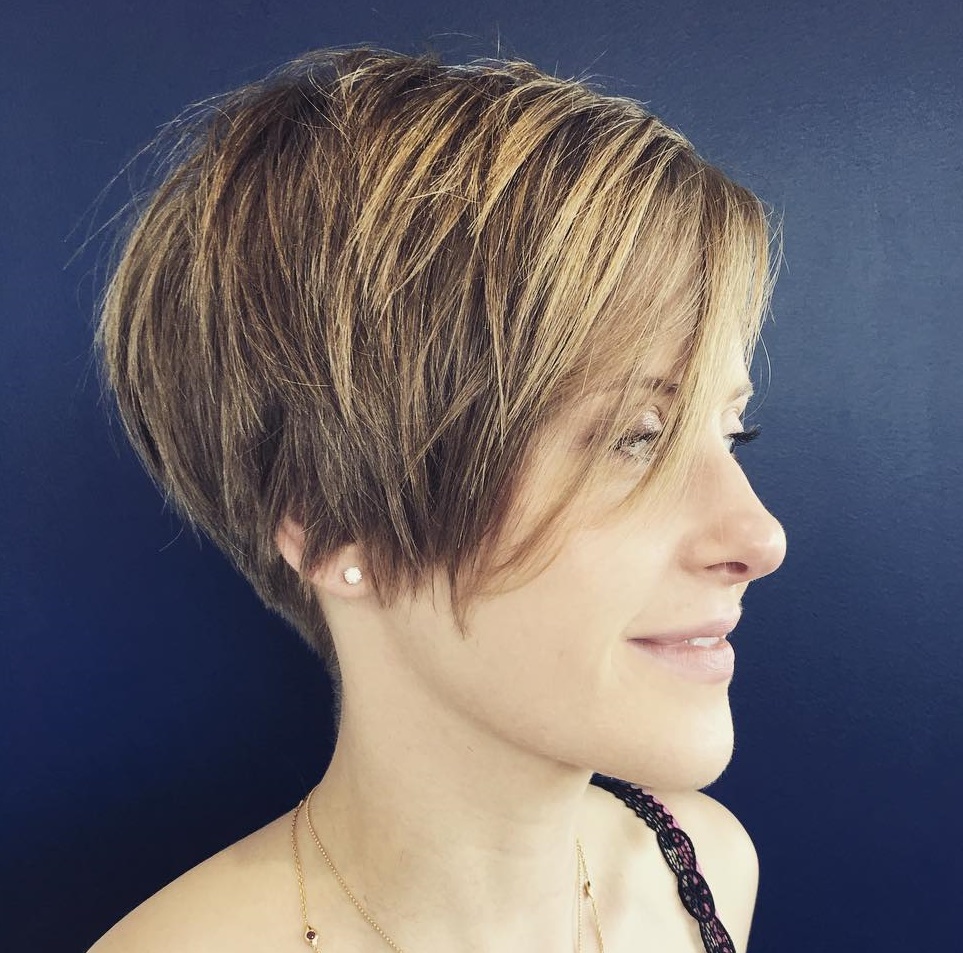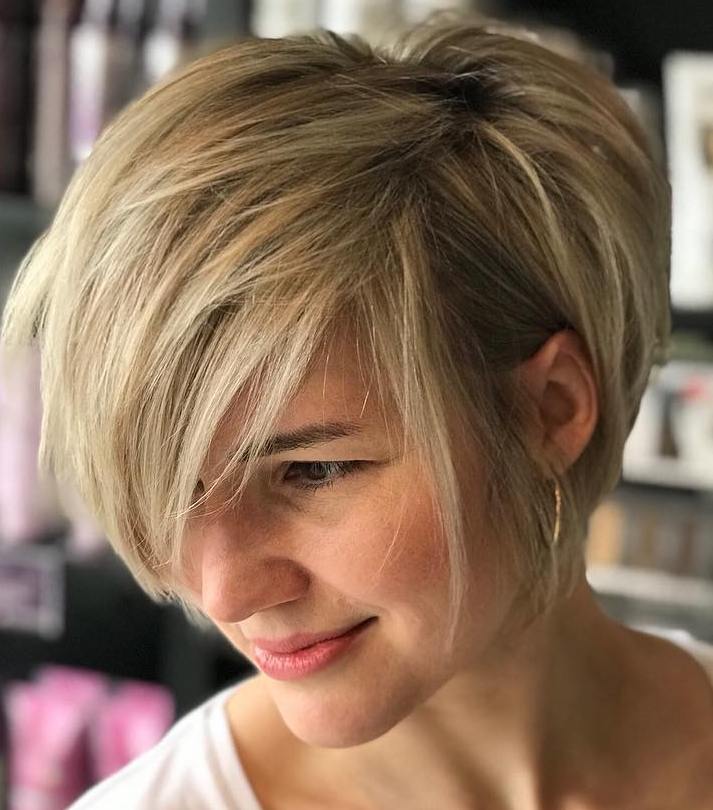 Blonde Pixie Haircuts:
Since the pixie is such a drastic look to make a statement, it encourages going bold with colors, including bright and pastel hues or even a rainbow palette. But if you have been mulling over bleaching your hair blond for a while, it's just the right time to venture upon having them both – a cute pixie and a sharp blonde. Actually, short hair makes the process much easier, faster and (truth be told) cheaper, provided you have the chop first. Besides, it's a nice chance to get rid of damaged ends for a more uniform texture of your hair, which ensures the best look at the end of the process.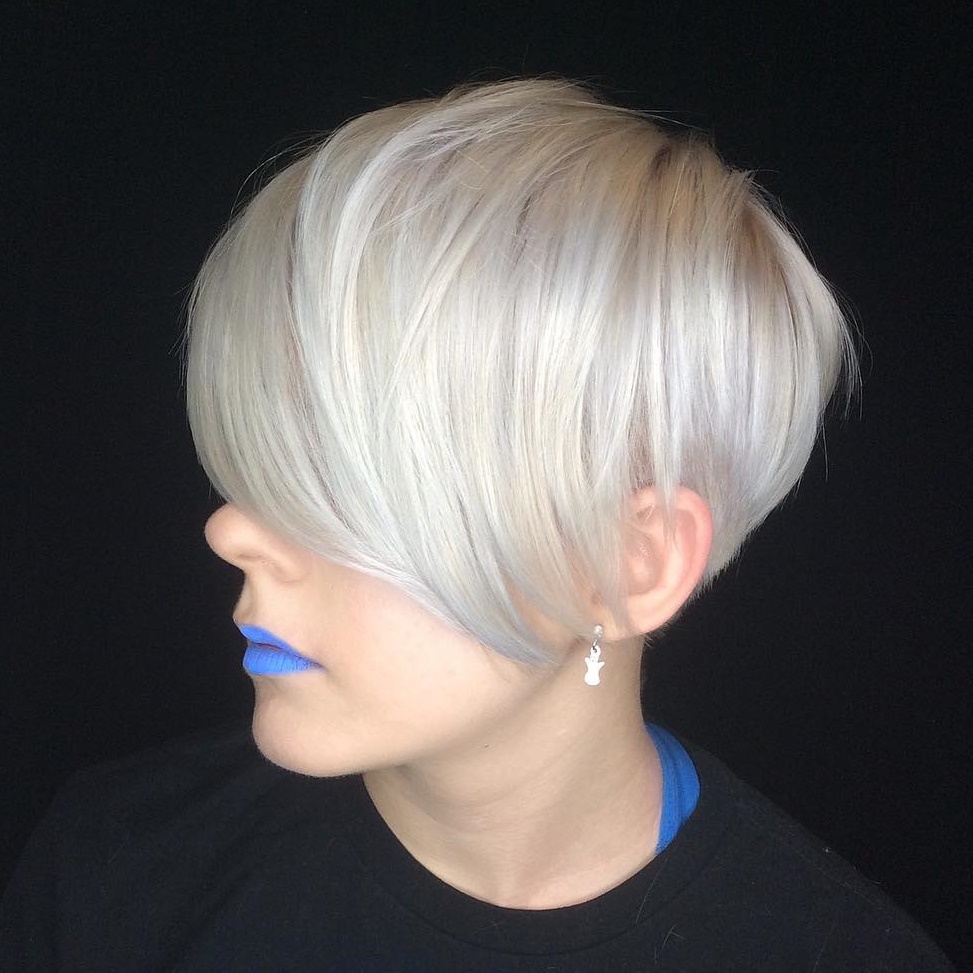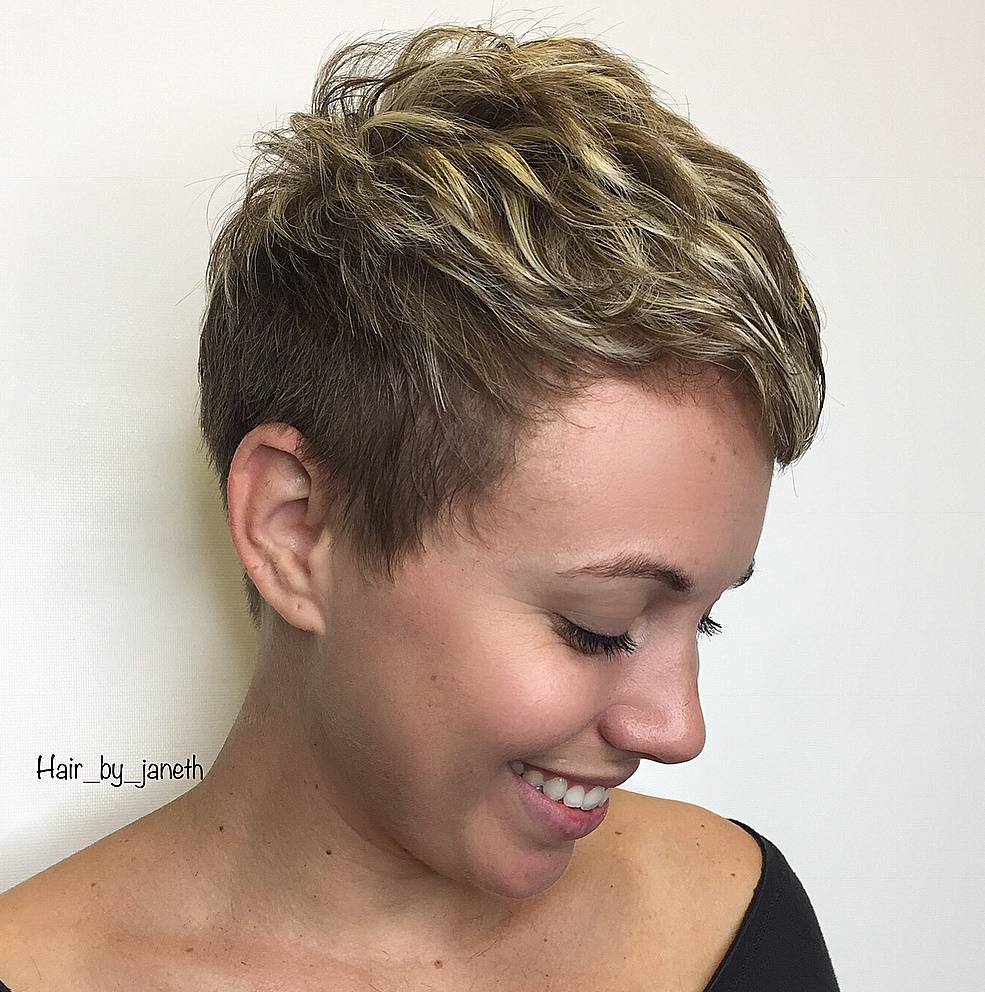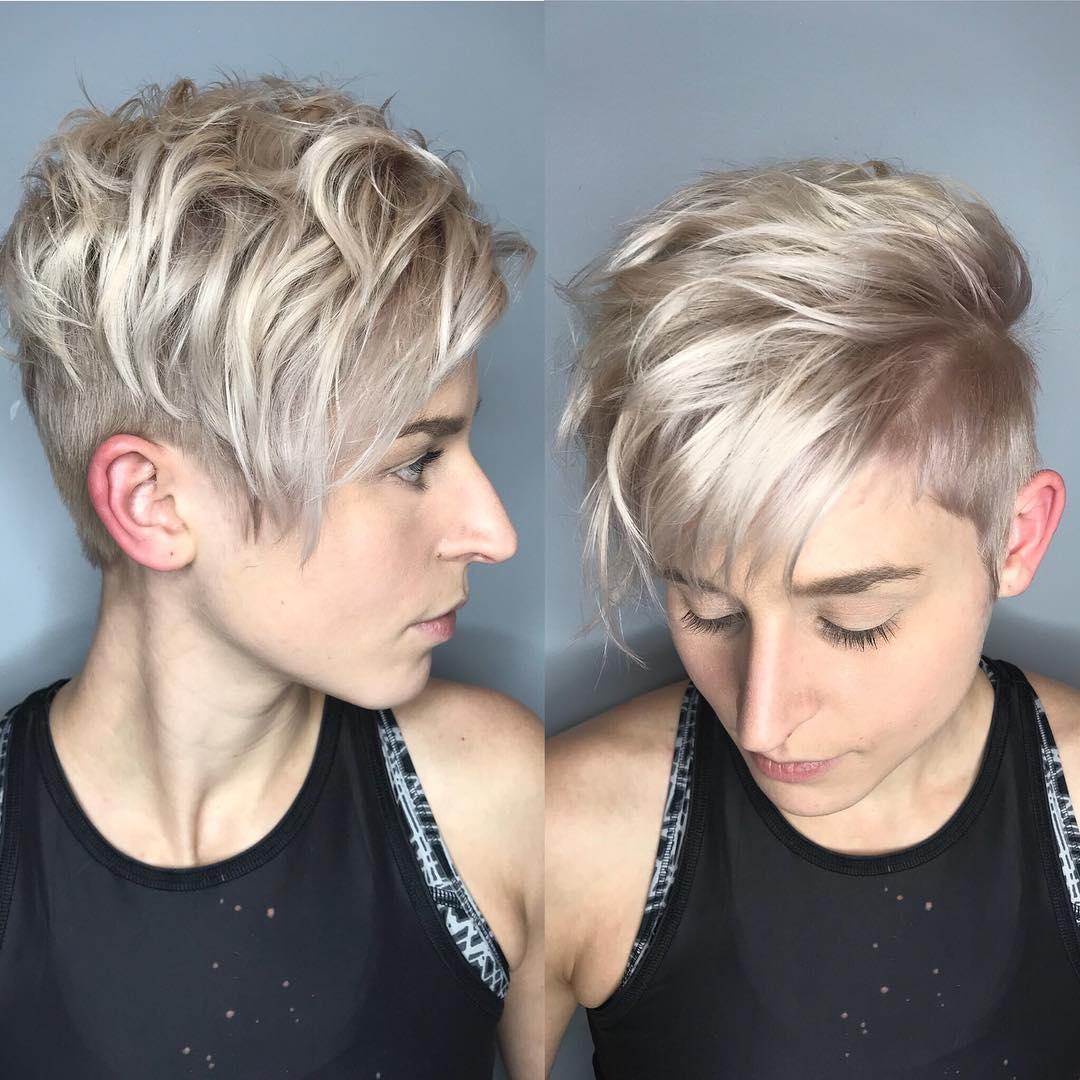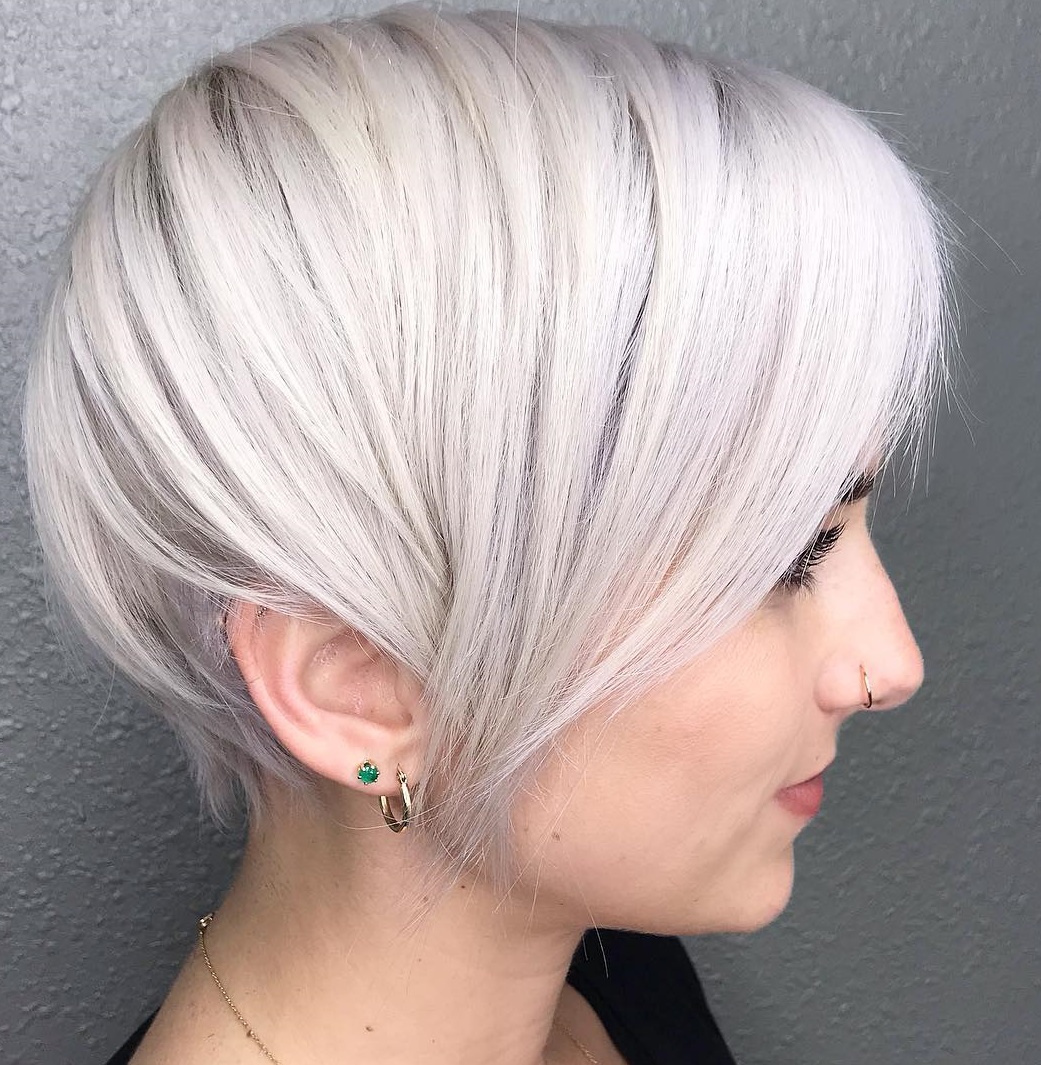 Best Pixie Haircut Ideas: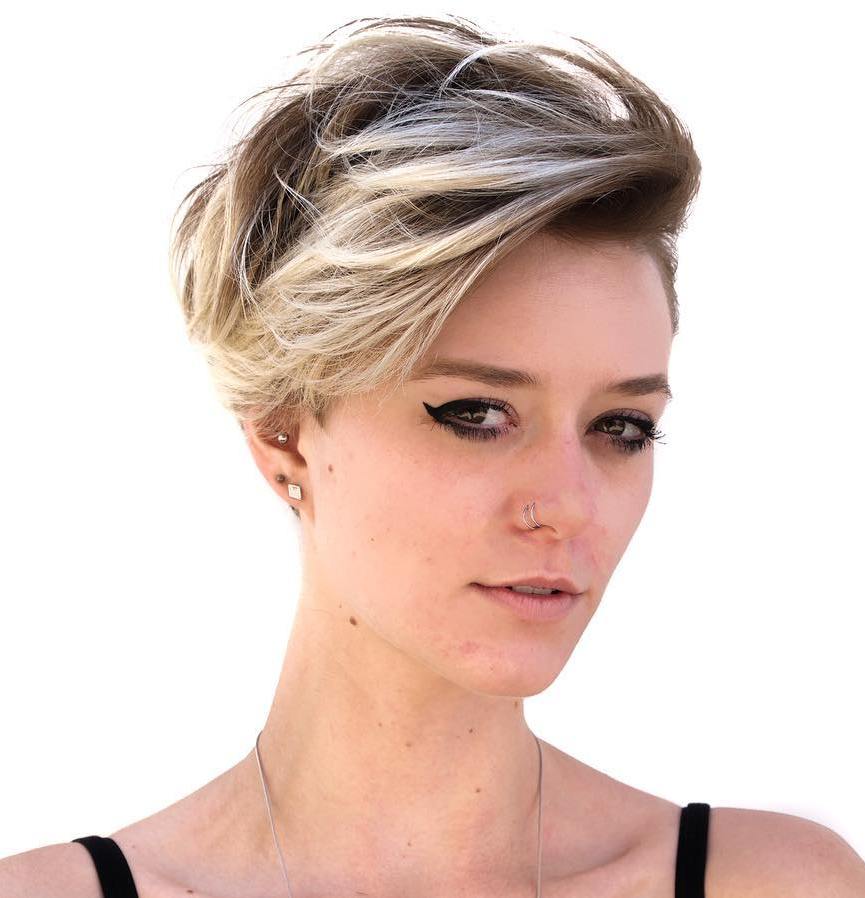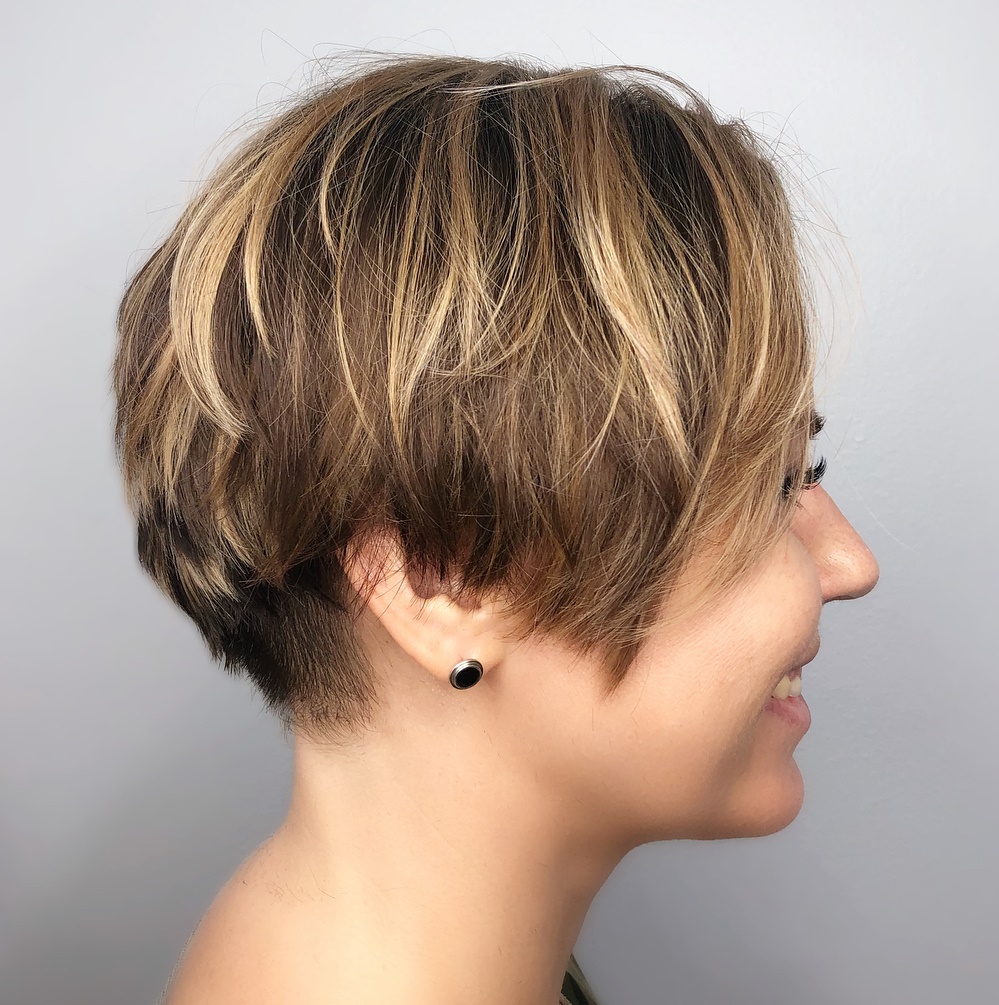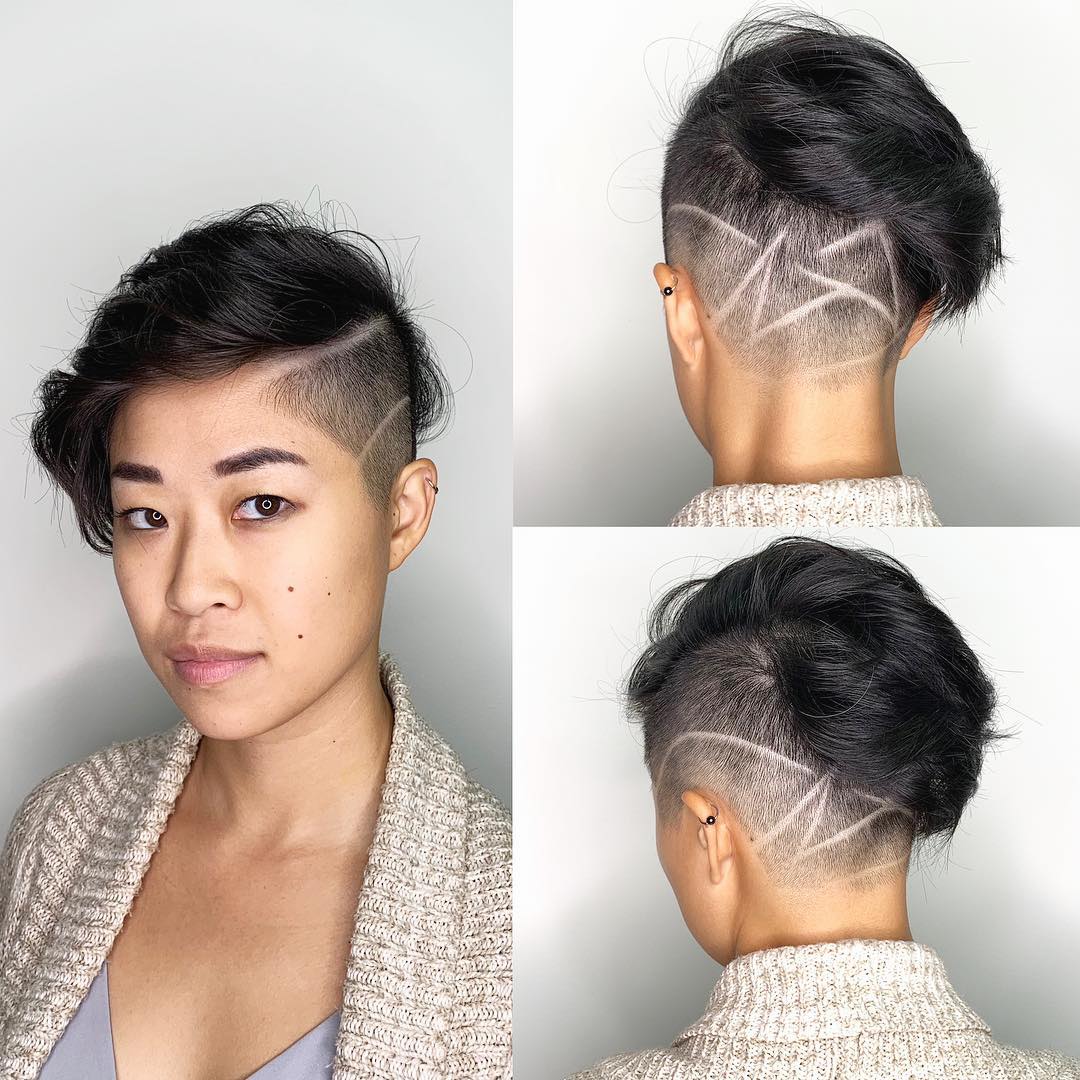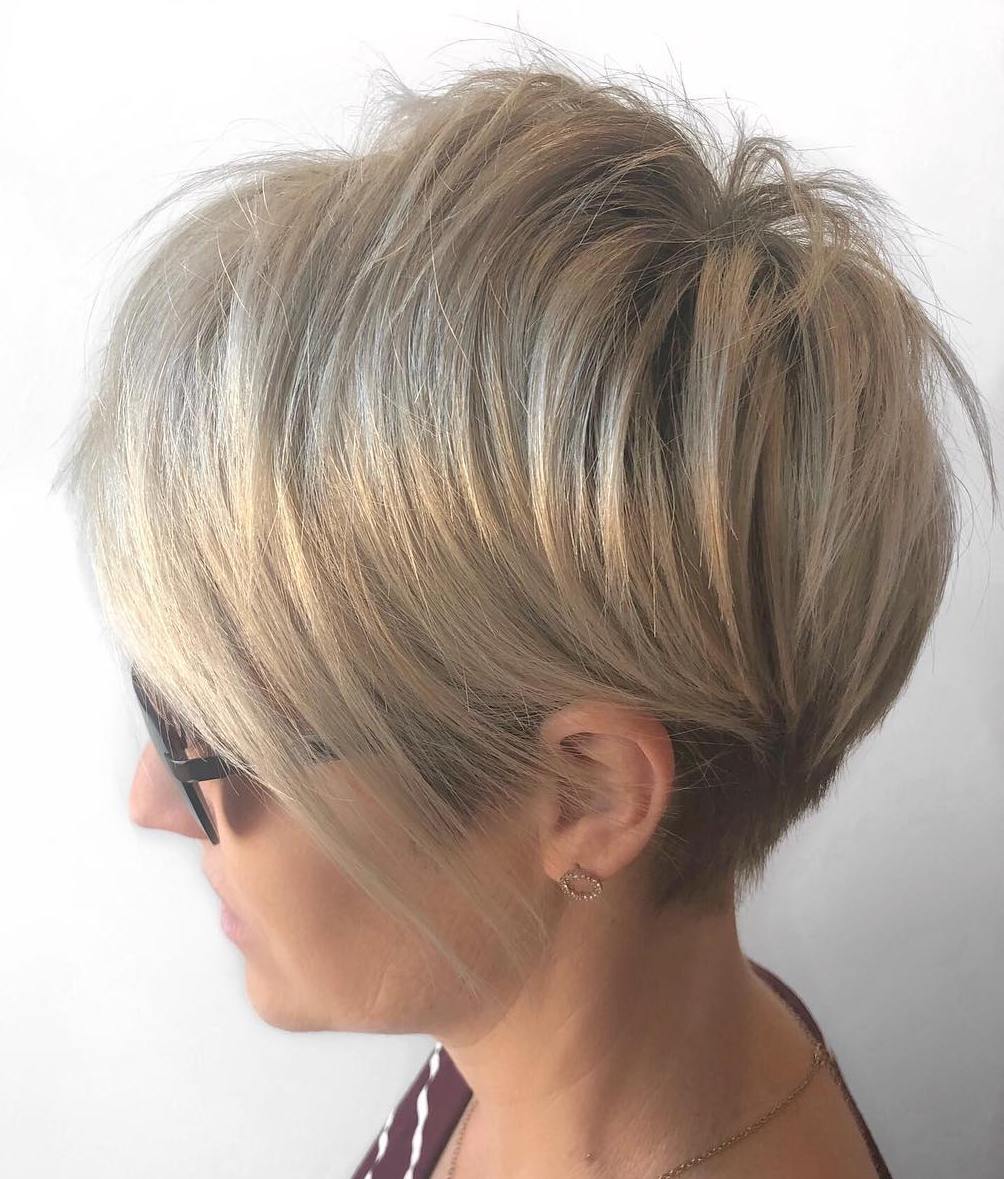 Now you are totally ready to rock a pixie cut, and it's only a matter of your courage how fast we'll see you starring on the Web. Start with a longer version to overcome your fear or go to extremes with bold fades, but don't hesitate to make your statement, since it's really fun.