While many women think that a layered bob is a hairstyle that features some visible disconnection and shorter pieces in the back, the cut can be done in many ways using different techniques to create various effects. Some layered 'dos actually seem blunt, as they come with internal layers to deliver a seamless feel. And we have some photos here to show amazing looks you can get in order to help you find the right bob hairstyle.
Long Layered Bob: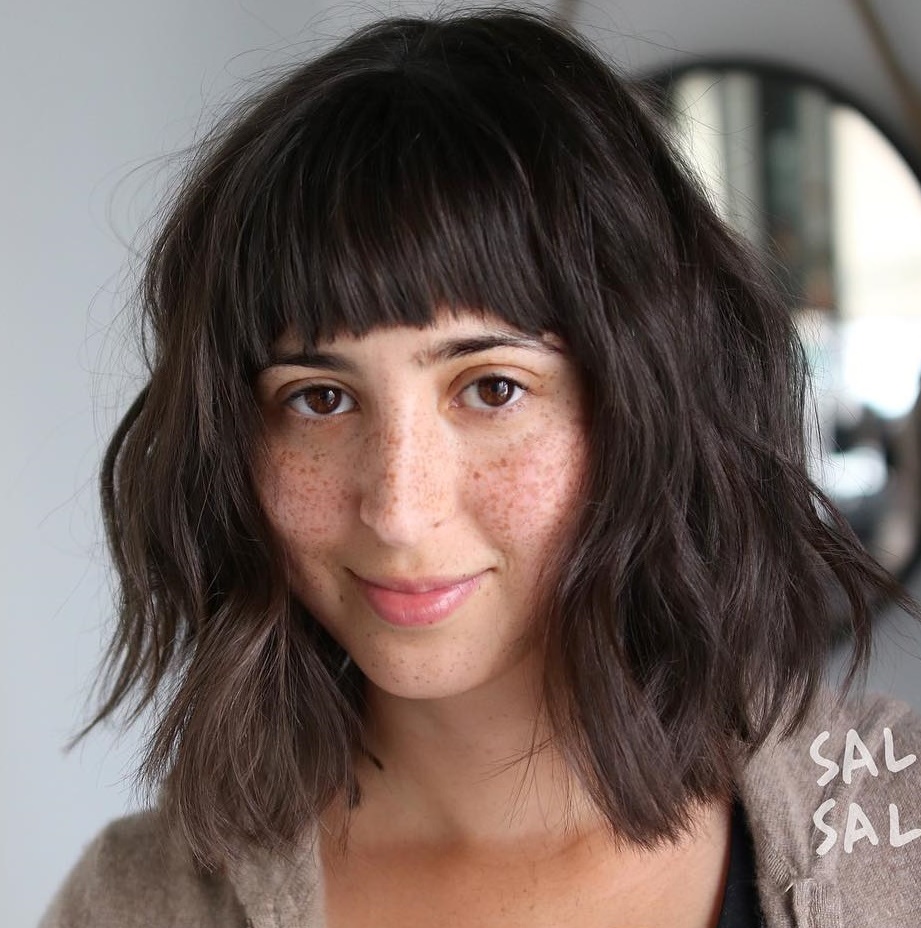 This gal rocks her long layered bob with bangs that are full and dense, yet handsomely chopped to add up to the sliced lengths.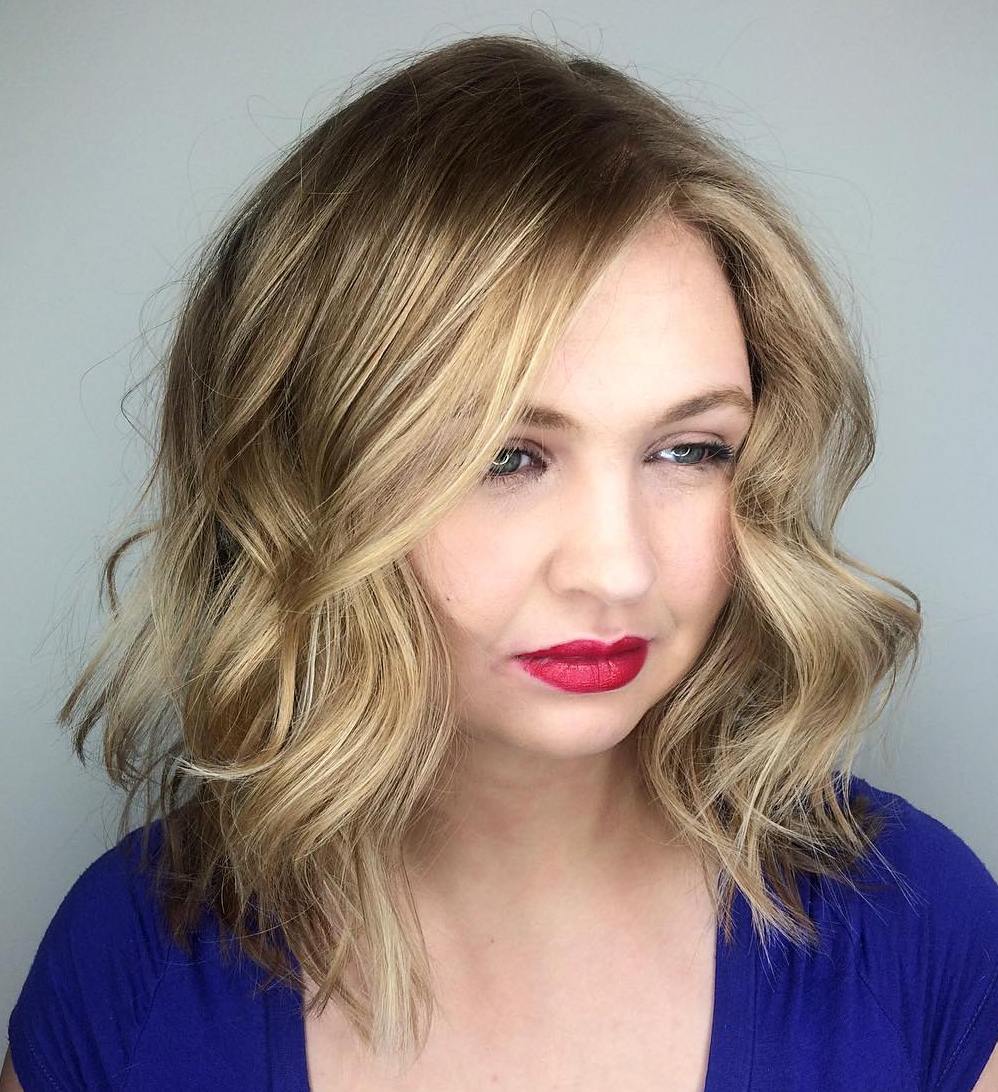 We know that angled cuts are good for round faces, and this lob has plenty of them along with the "right" below-the-chin length and an all natural balayage.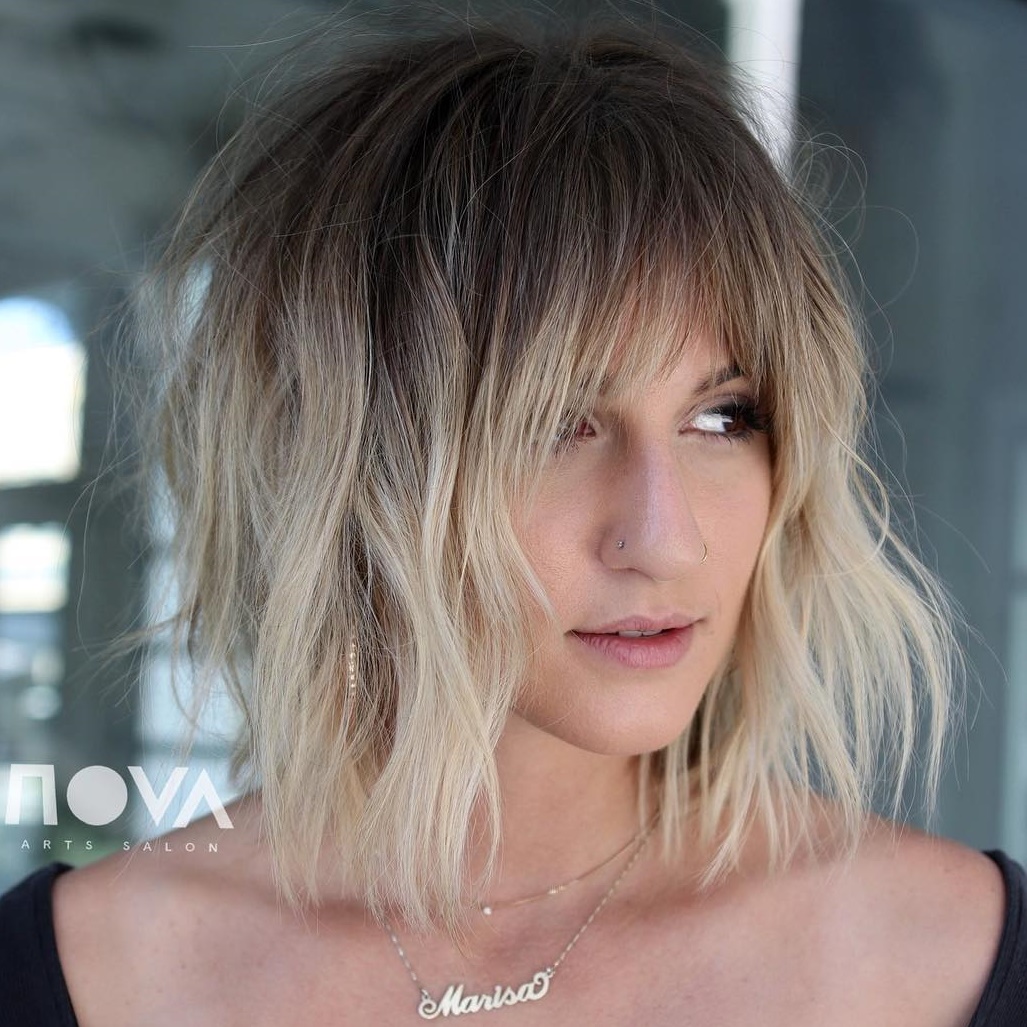 Your hair won't look thin if you have darker roots, while the big picture is still blonde. And these wispy bangs keep the scarcity behind the scene, too.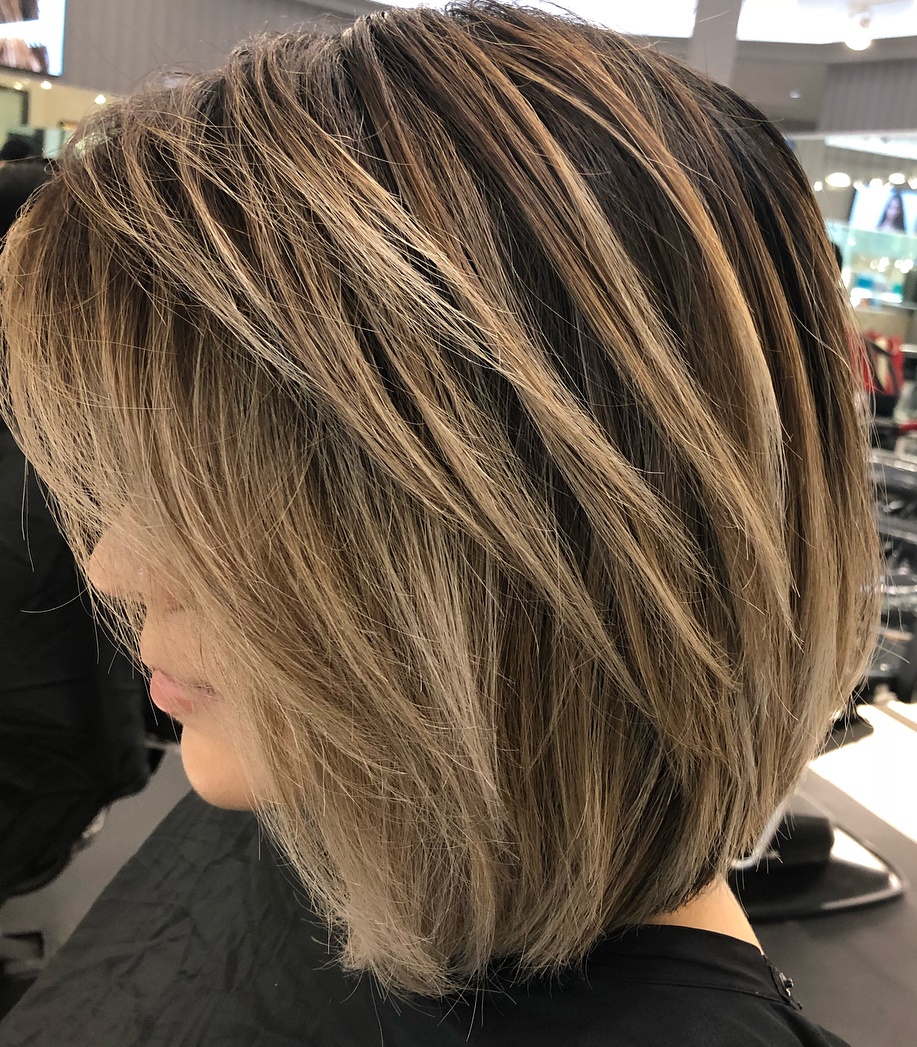 Boasting tons of built-in volume, this thick mane gains lightness and movement thanks to added layers on top that resonate with a side fringe.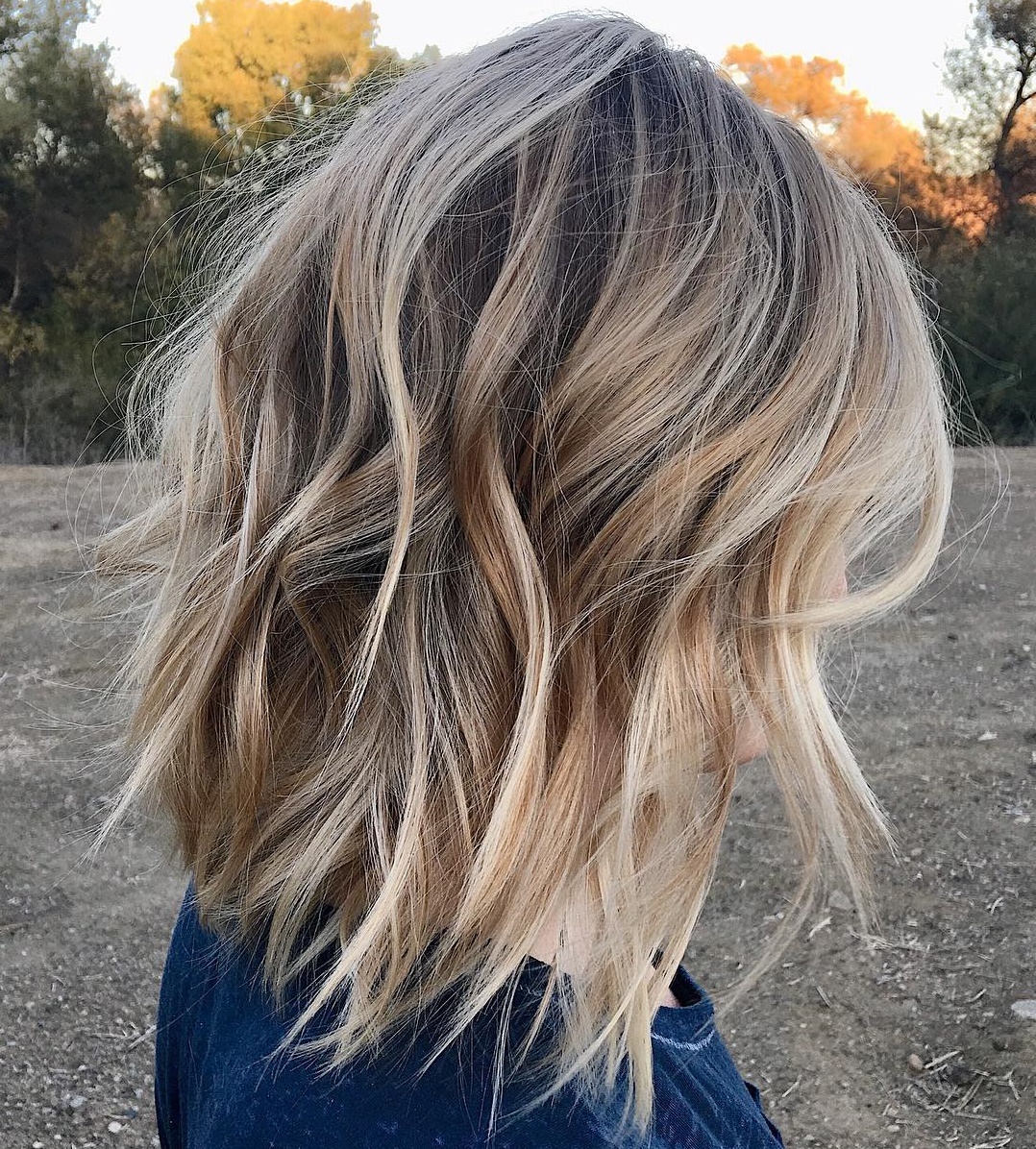 The trendy wavy lob is anything but flat due to the textured lengths, styled haphazardly to enhance movement and brightened up with a color transition.
Sassy Short Bob Hairstyles: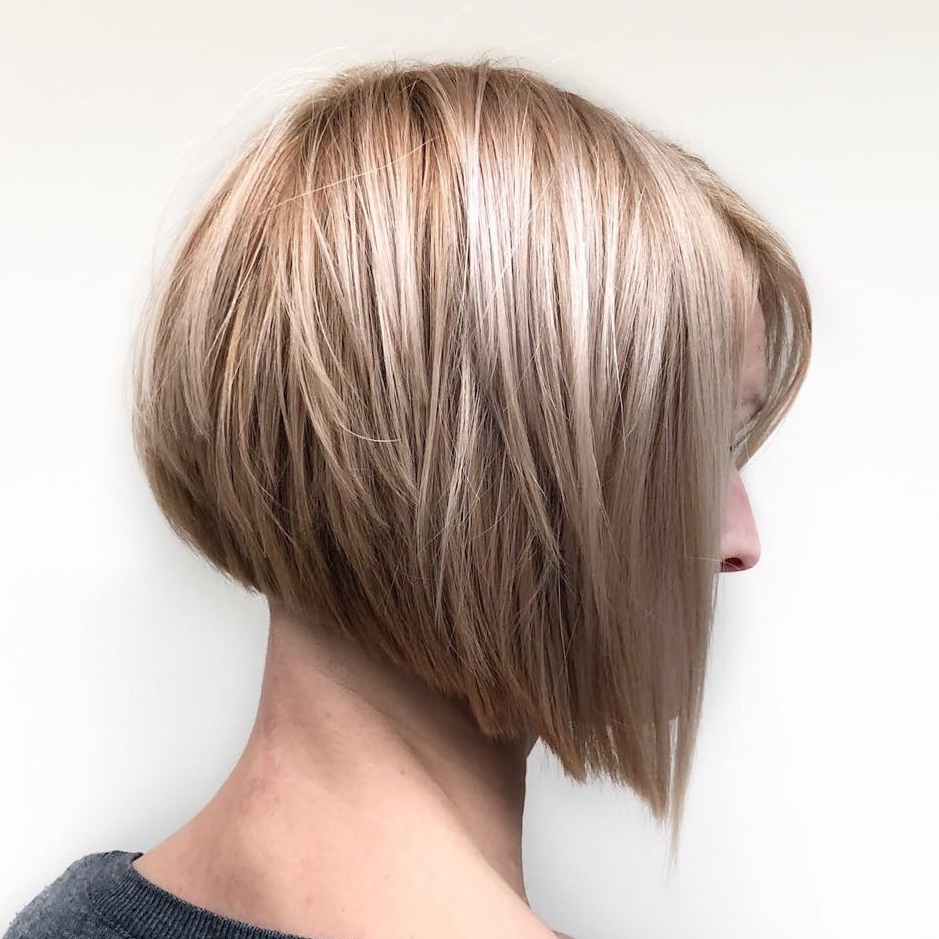 This inverted bob boasts a clean shape with steep elongation to the front, but it's also seamlessly layered and textured for a fuller feel and vibe.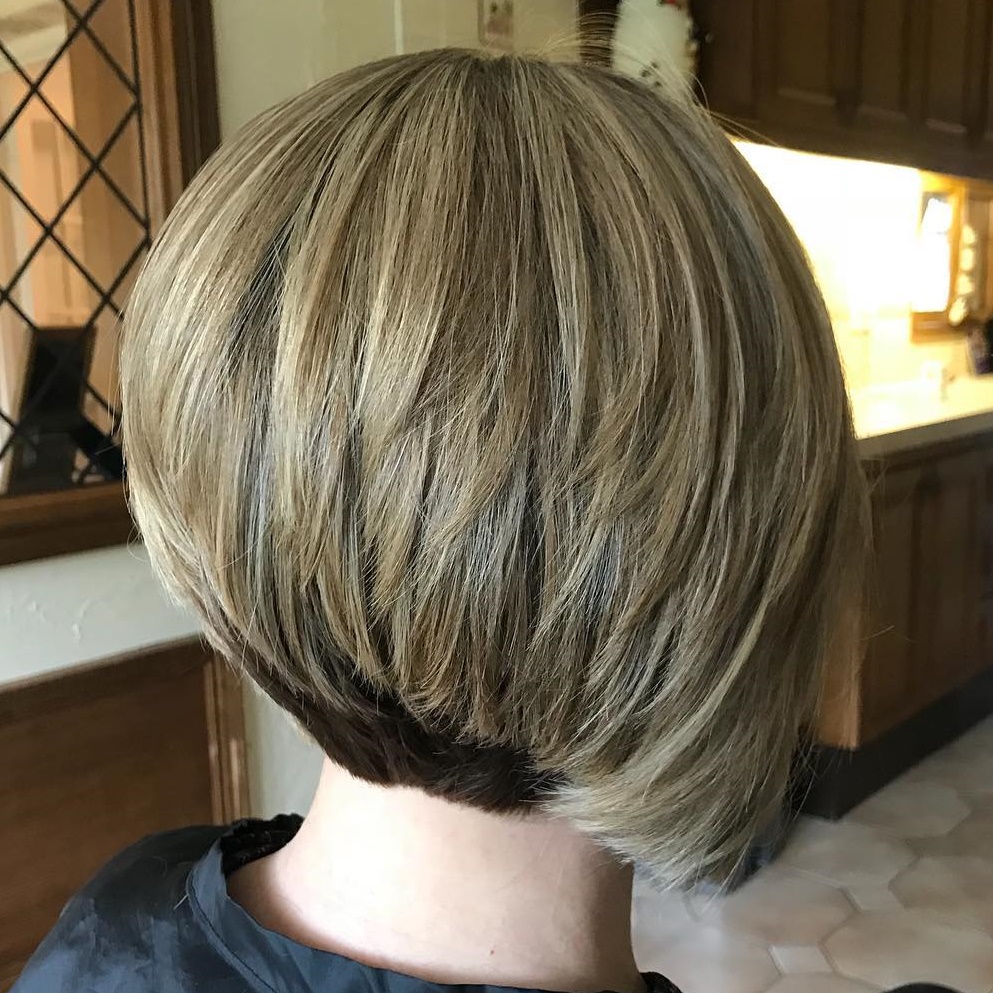 The stacked bob is a go-to option for those who want to get guaranteed dimension on the crown. A darker hue at the nape makes the cut even juicier.
When sliced for boosted texture and layered for a better lift, fine locks may seem scarce. This mix of light-brown and blonde brings in depth for a fuller feel.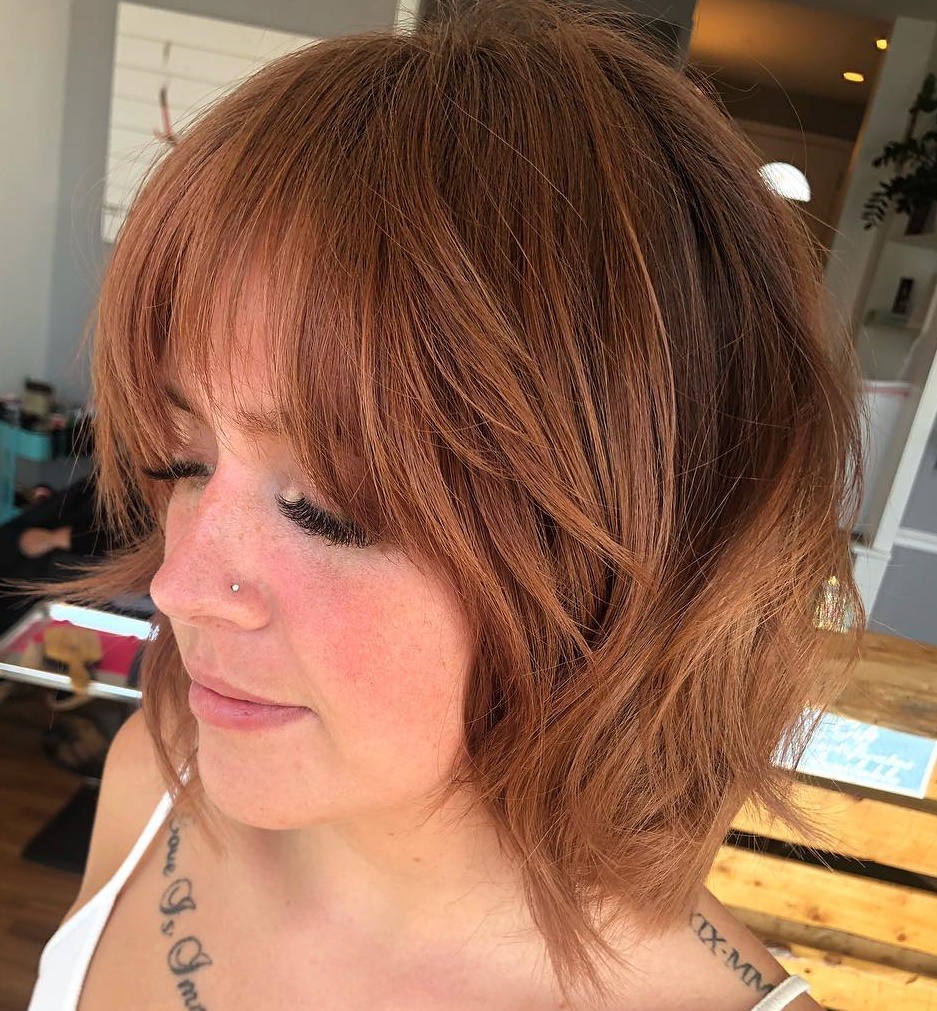 The reddish bob comes with fringe that is reminiscent of the iconic Brigitte Bardot look with sexy bangs, getting longer to the temples and then blending with side locks.
A modern version of the shaggy bob is all about texture and movement, which can be spiced up by a glossy golden shade of red.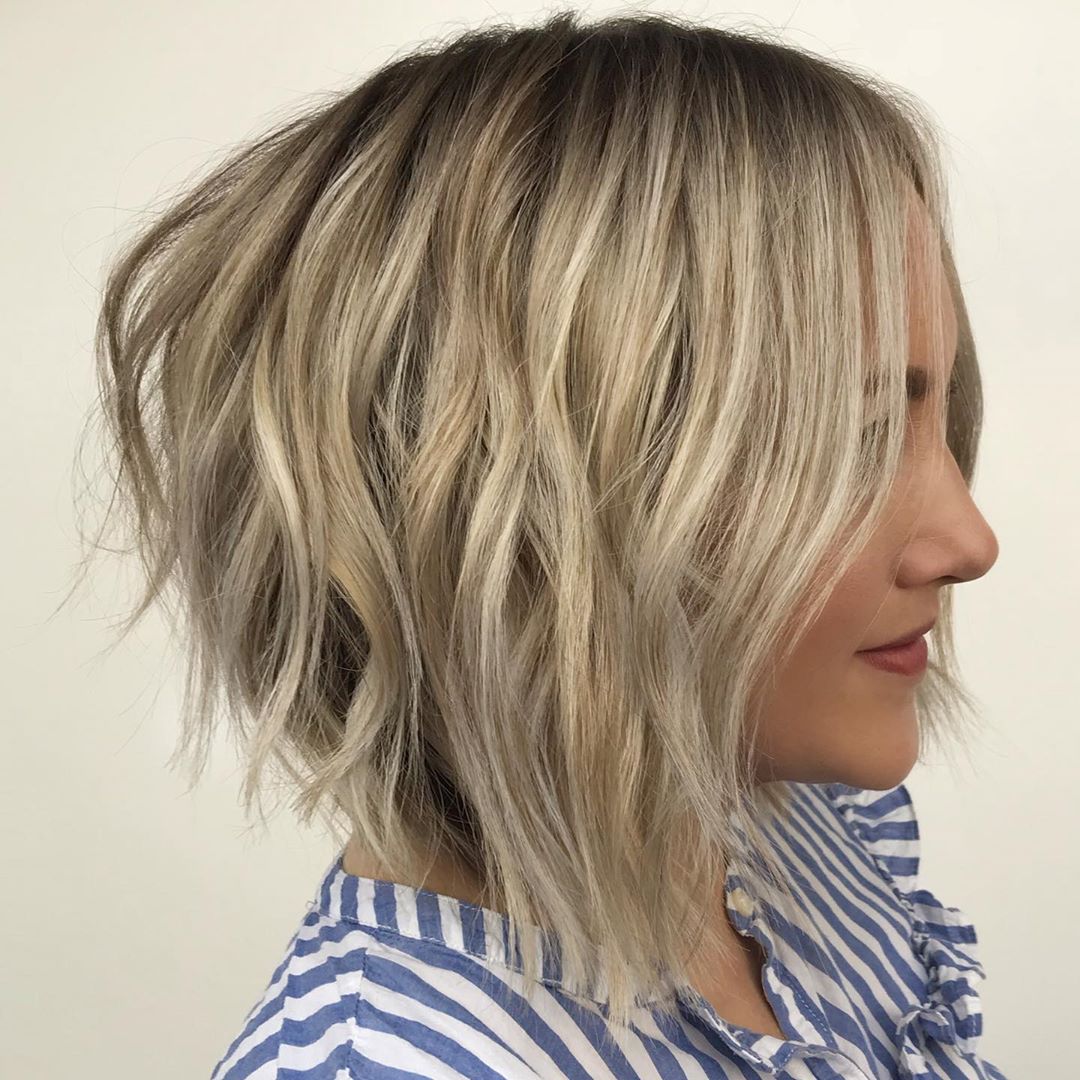 This A line cut delivers an on-trend bedhead look, while keeping the hair light and voluminous, also offering options for various styling.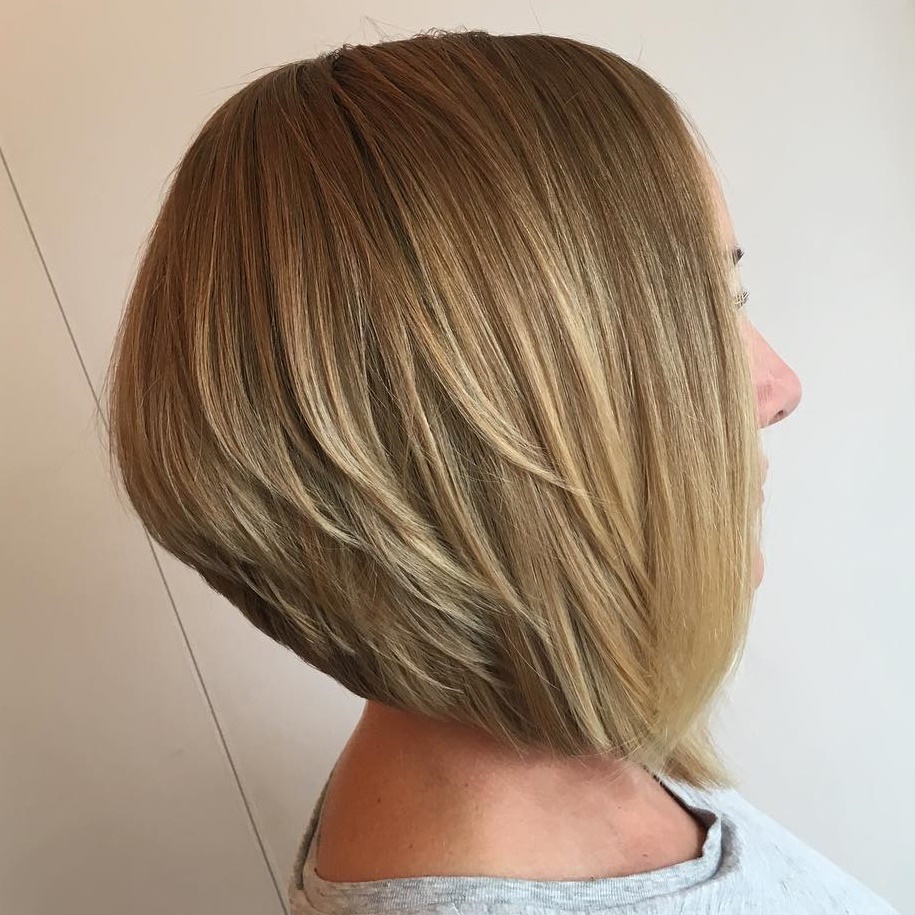 But if you have straight hair, you can wear your angled bob with a sleeker styling – stacked layers in the back add dynamics anyway.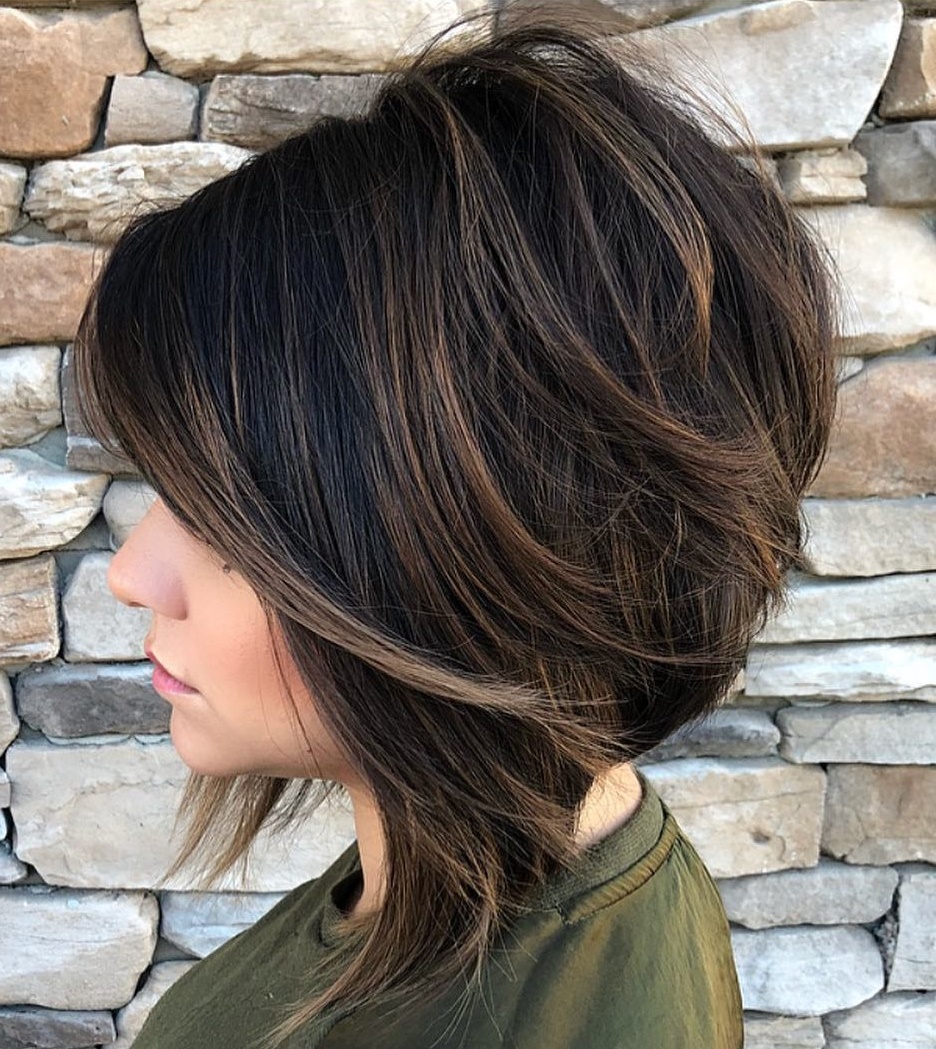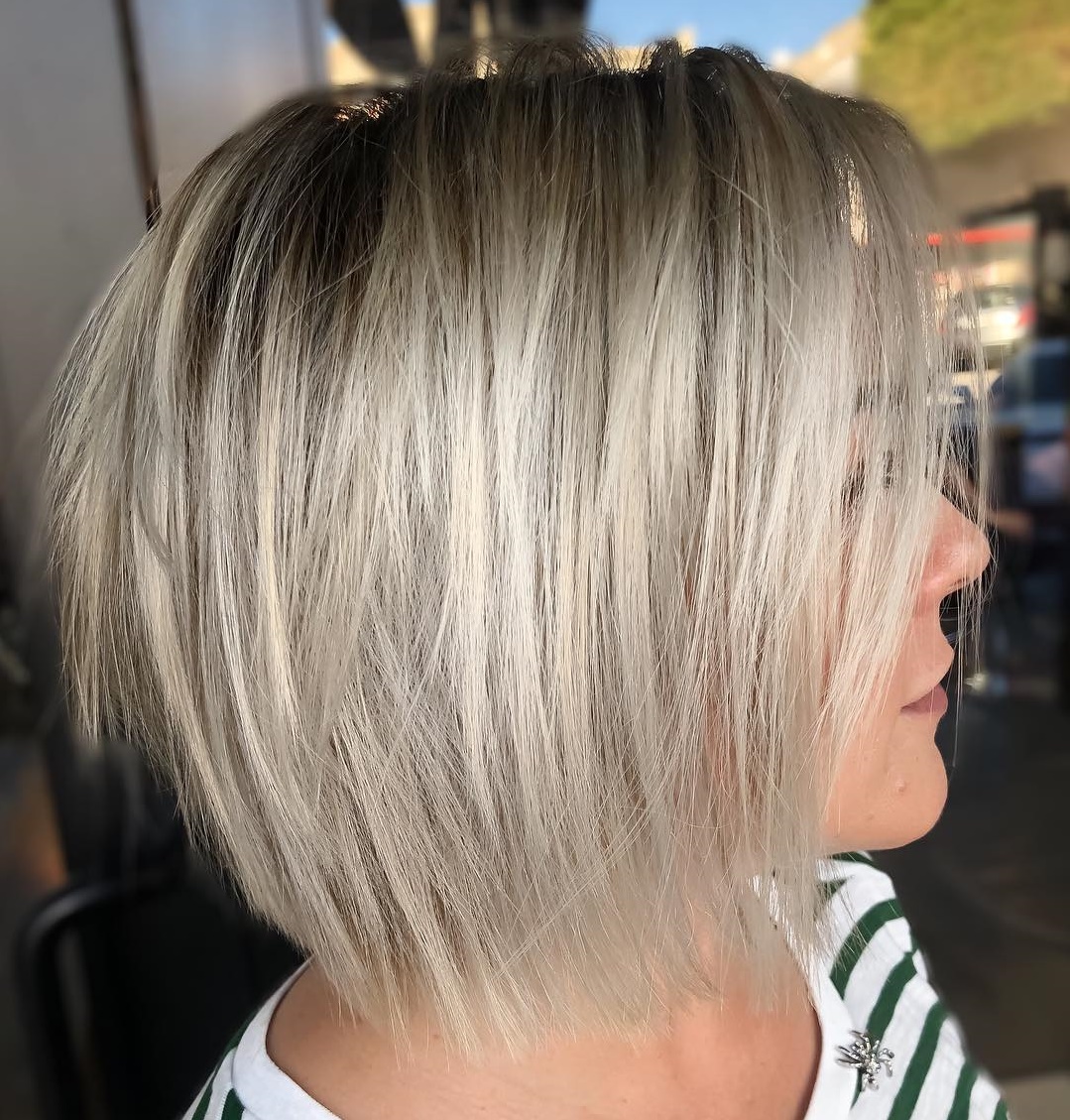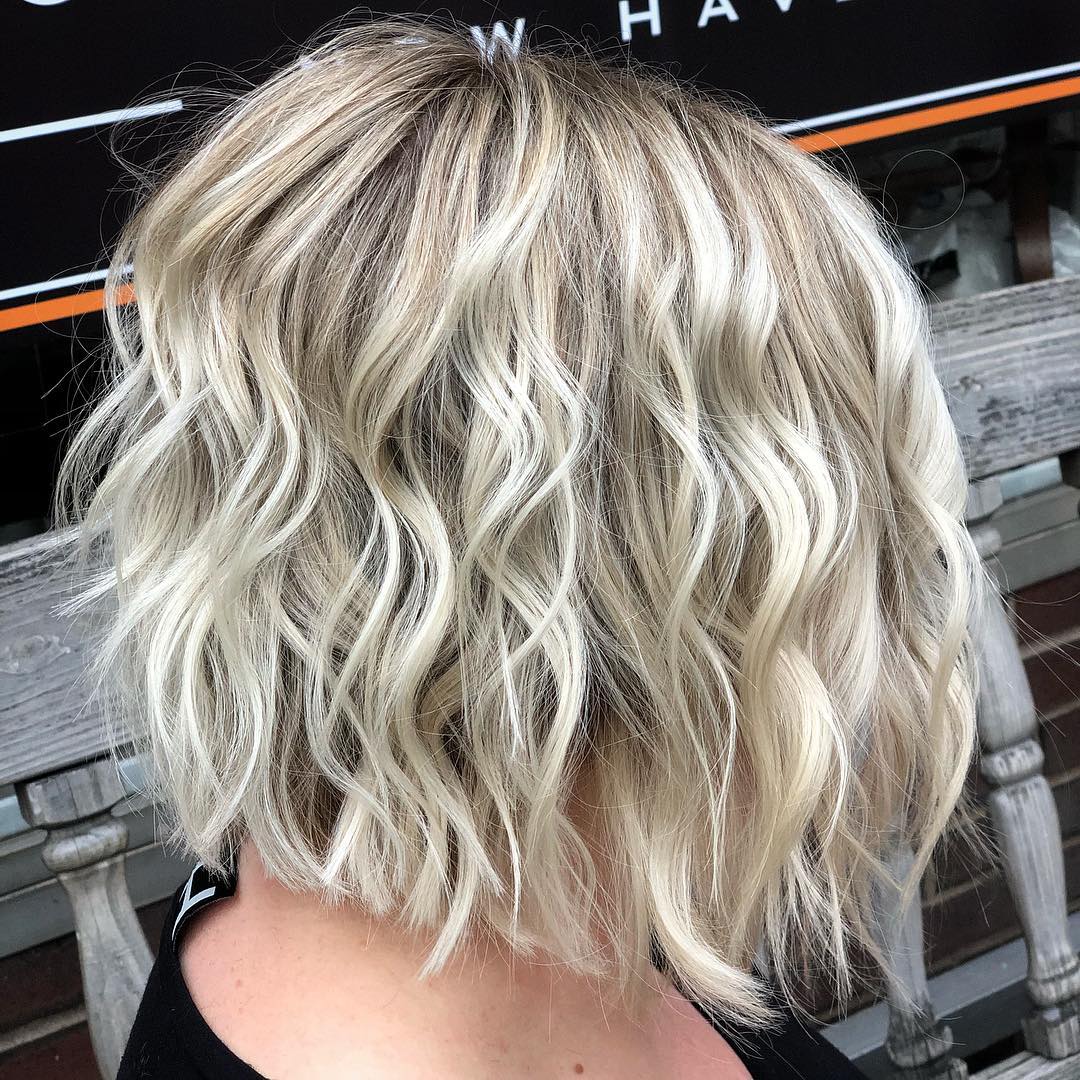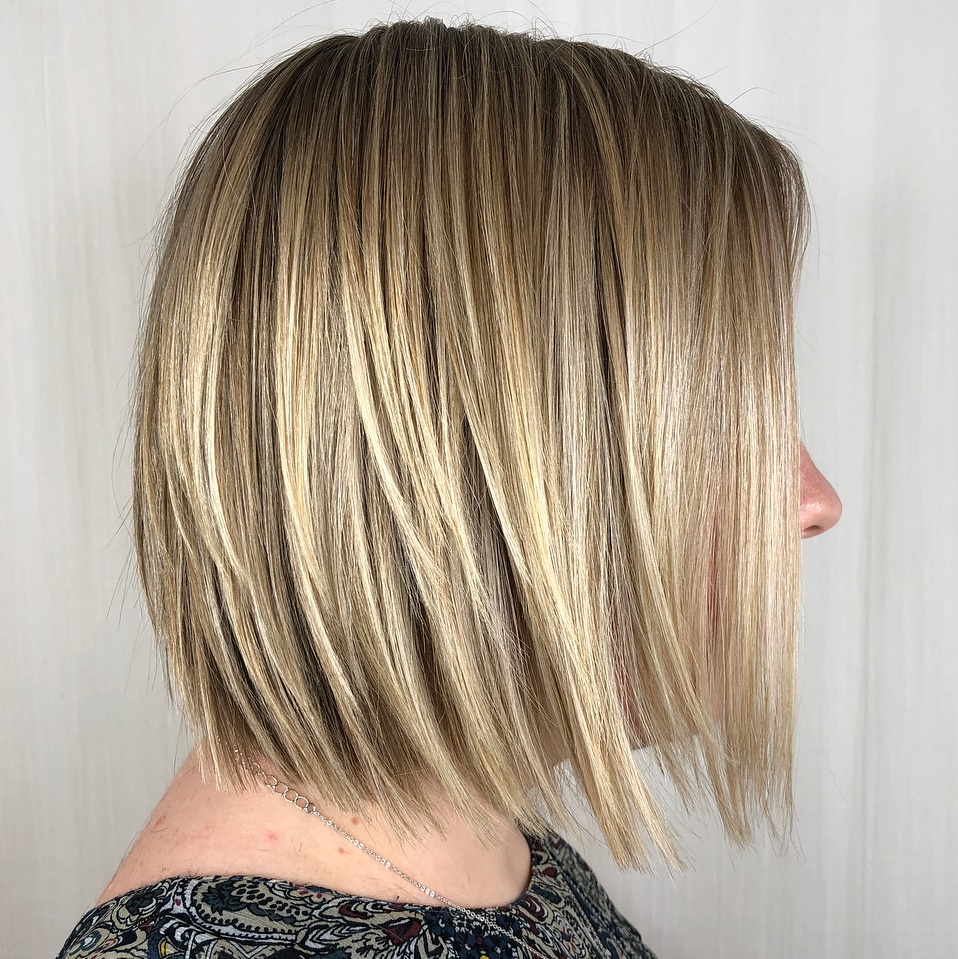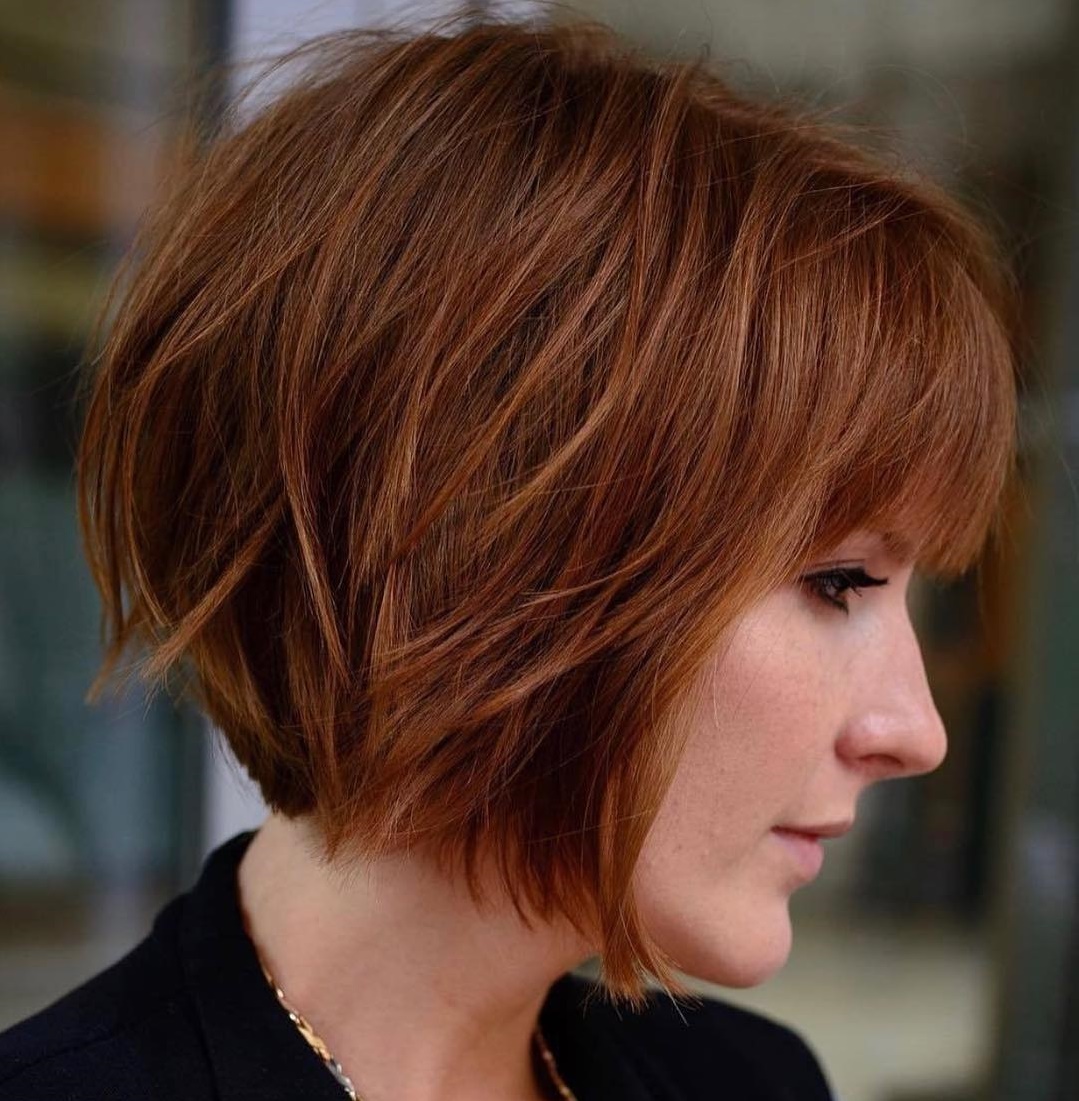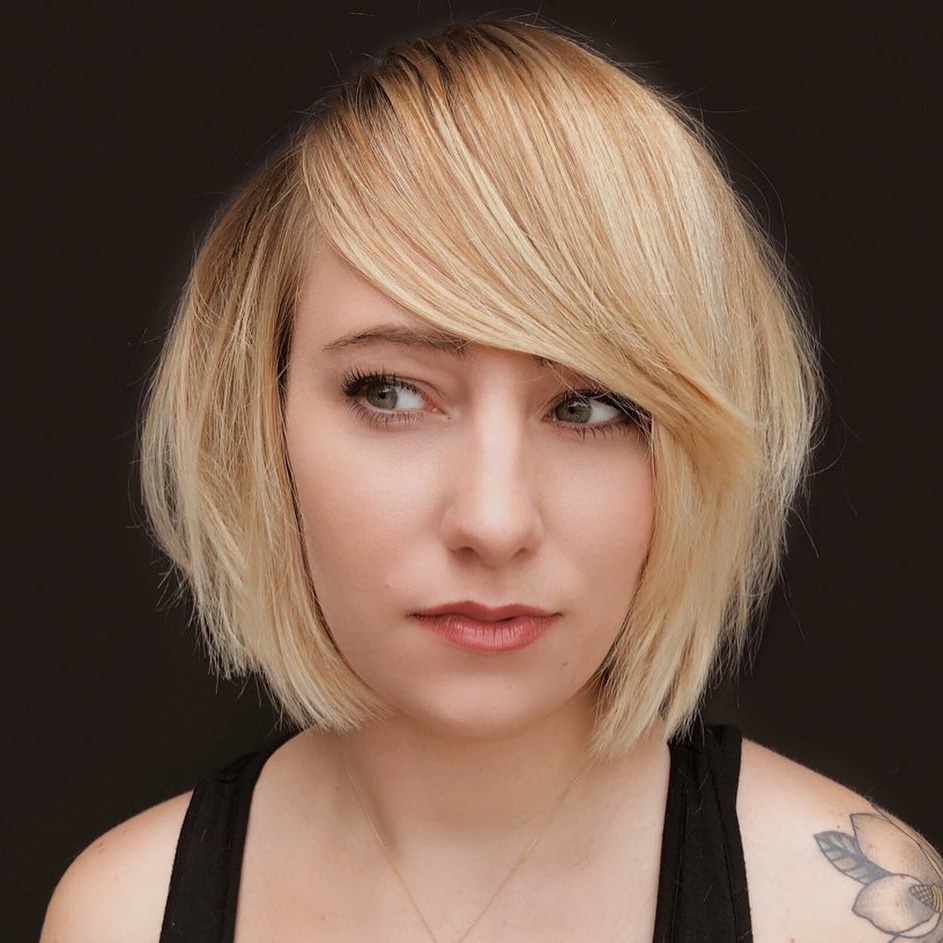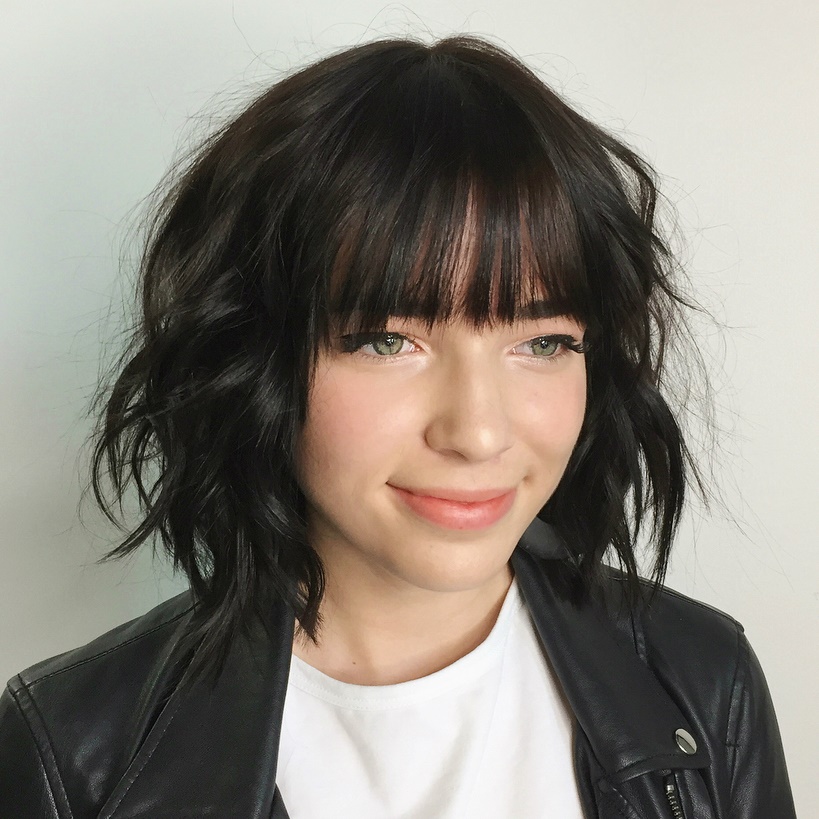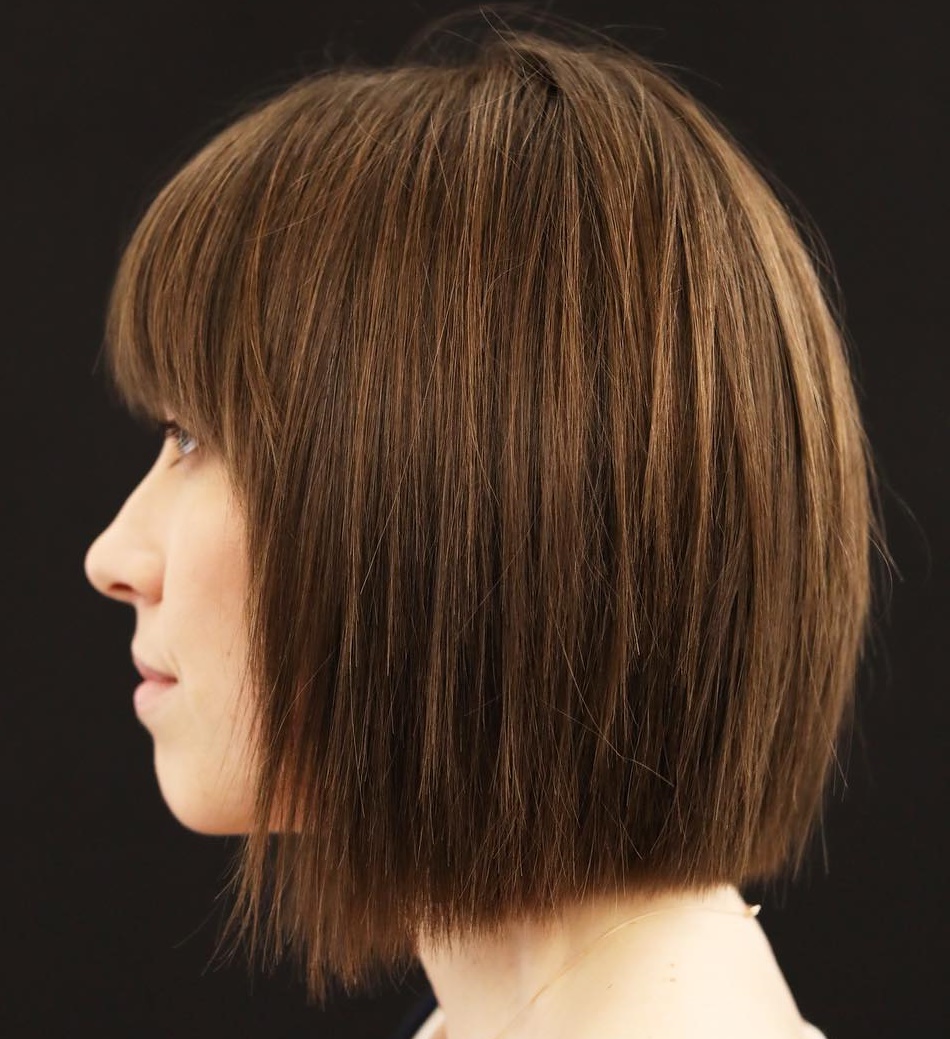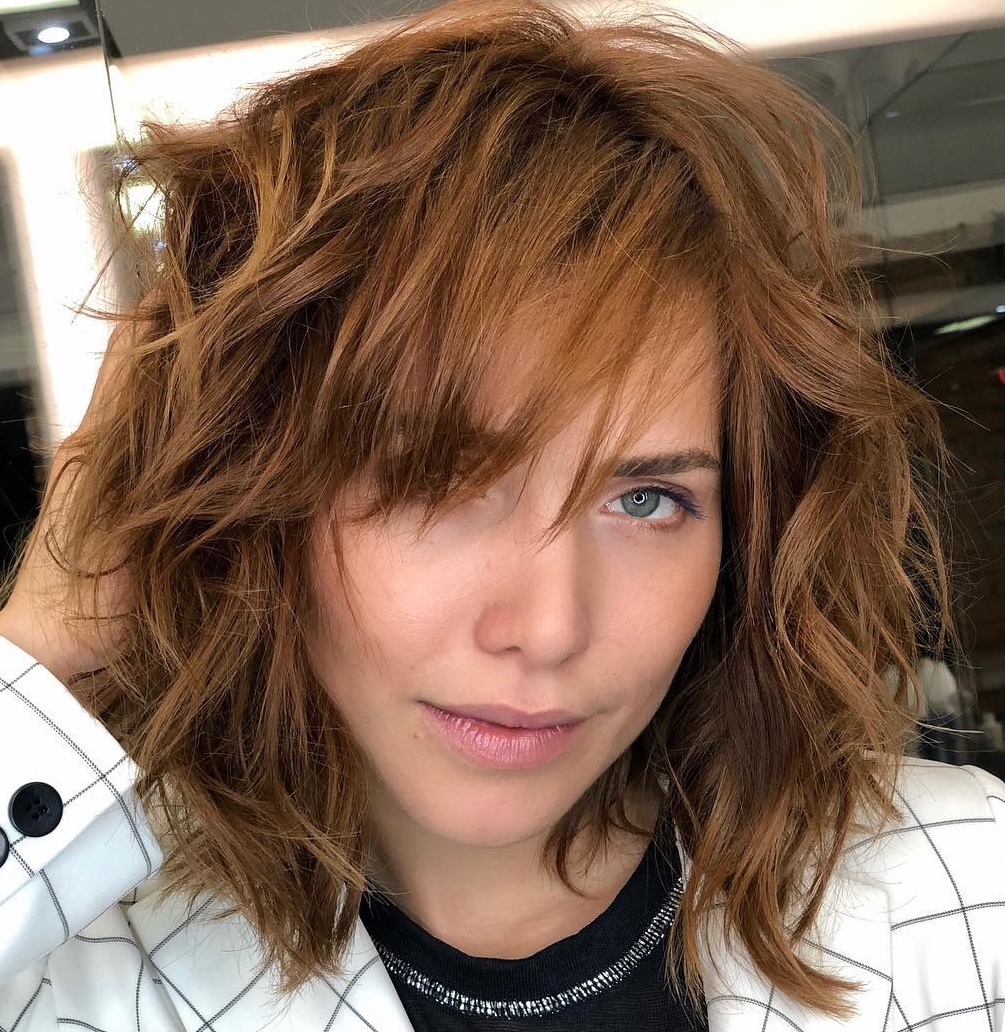 Best Layered Bob Ideas: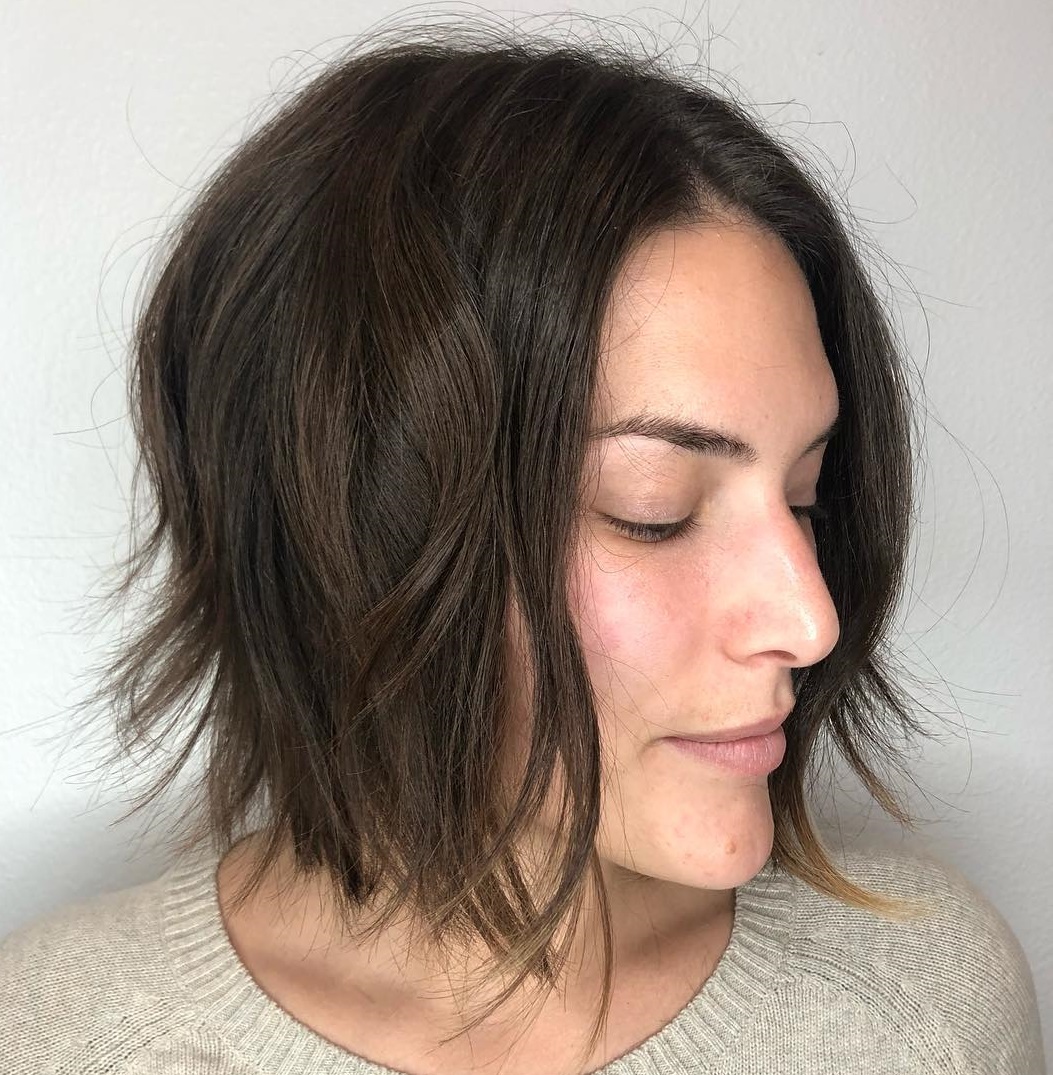 This choppy 'do is fashionably disheveled and allows for the popular wash and go style. Check these bent front pieces that work to envelope the face flatteringly.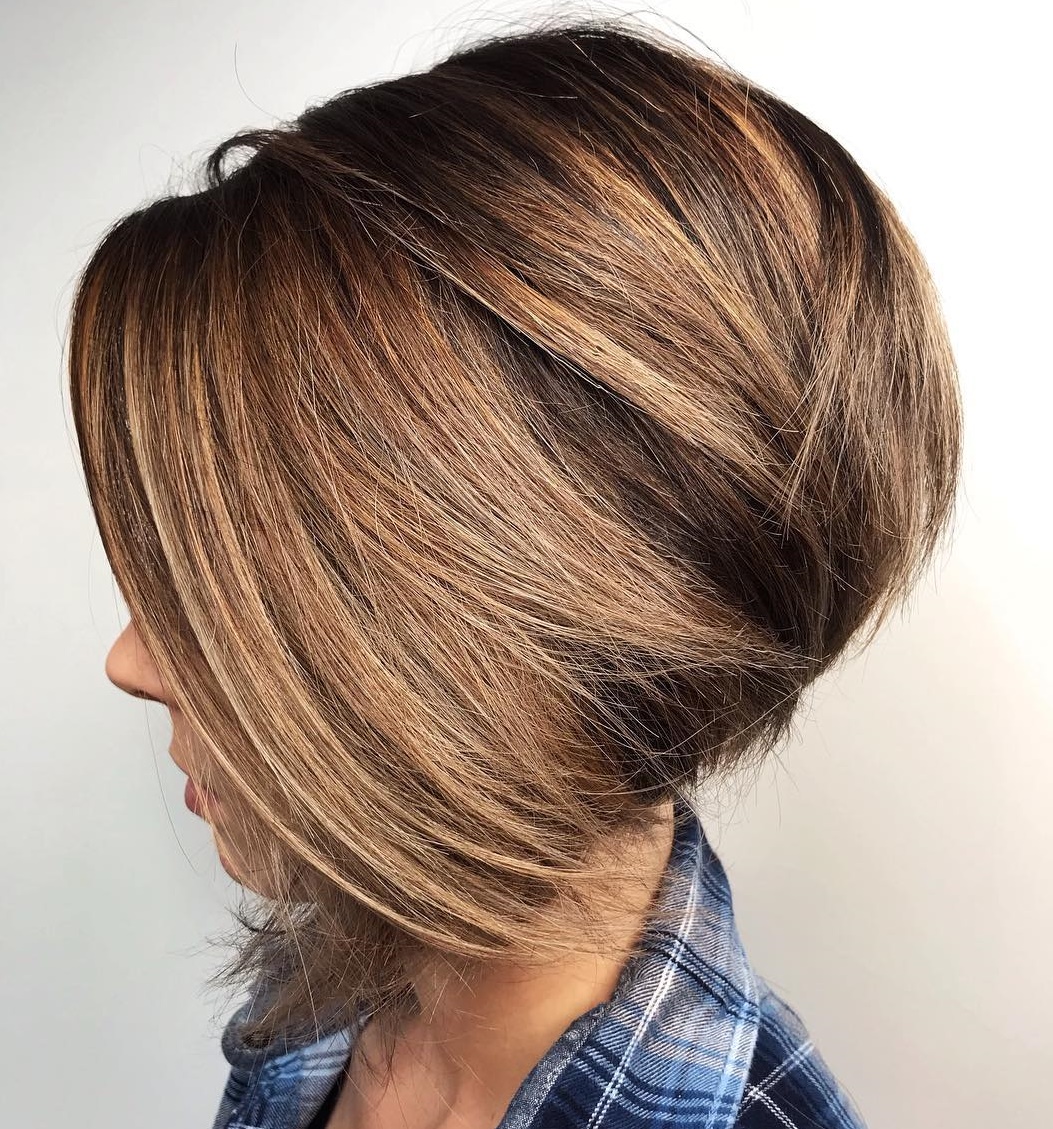 An inverted bob is a nice choice for thick hair, taking off some weight on the back, yet leaving a plethora of density.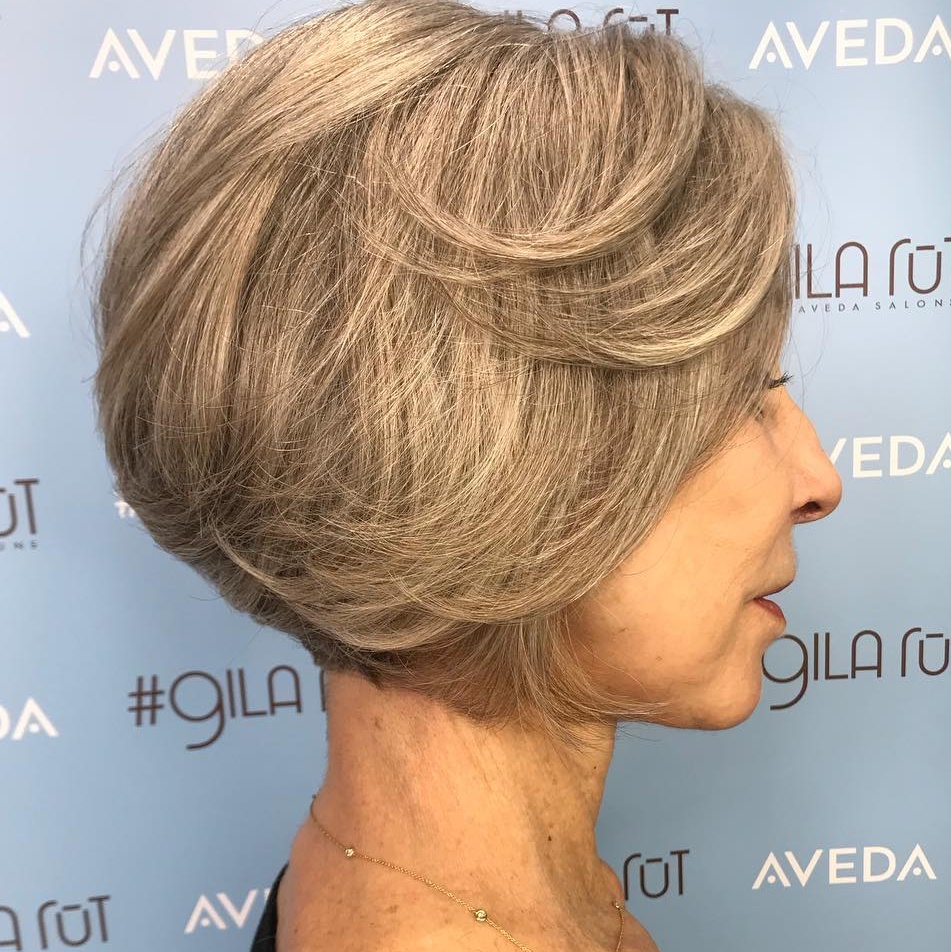 Ladies over 50 shouldn't hesitate to get a crop with a rounded shape for a softer feel and flipped out pieces bringing in lightness and dynamics.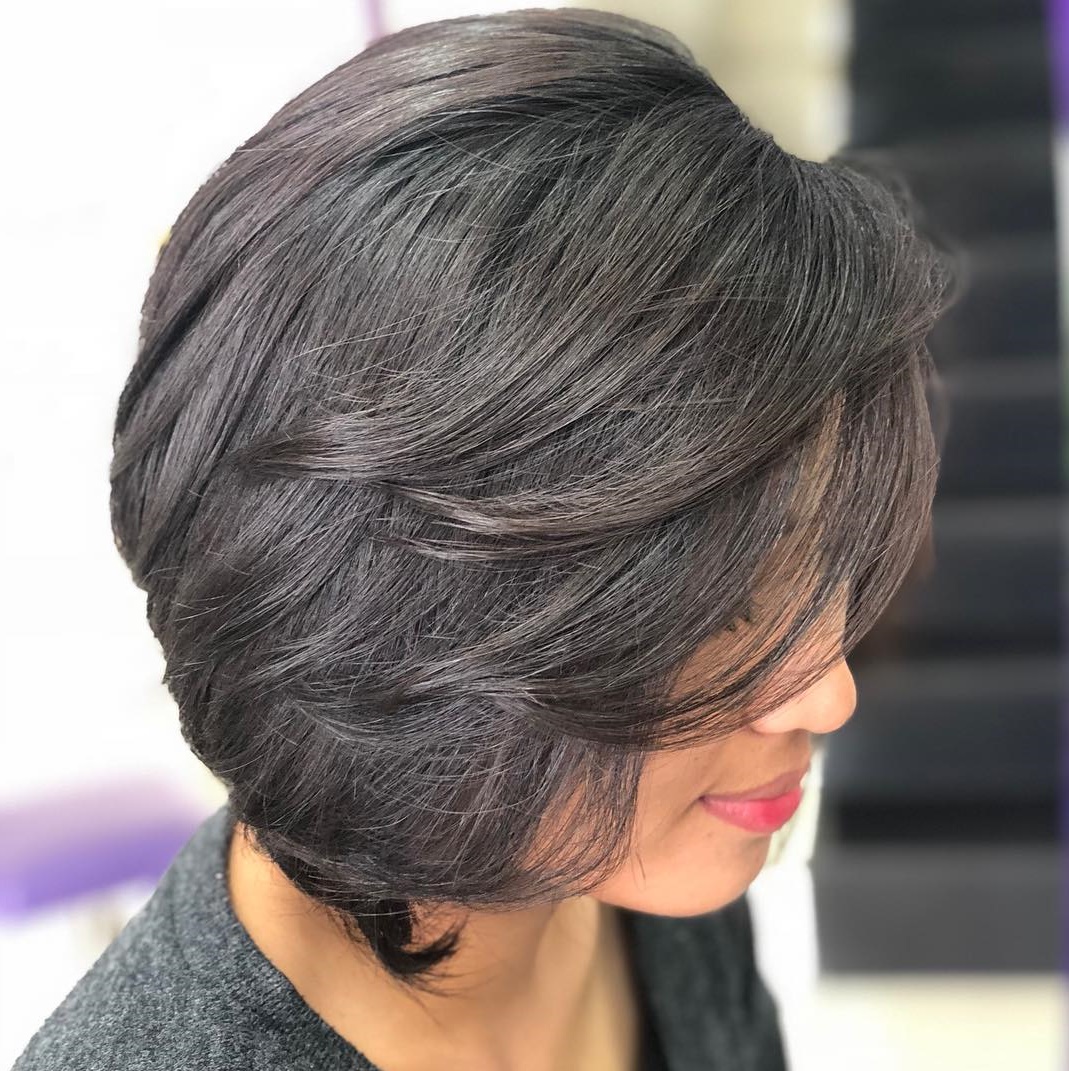 This graduated cut features a unique delicate color and long angled layers to make the thick hair bounce.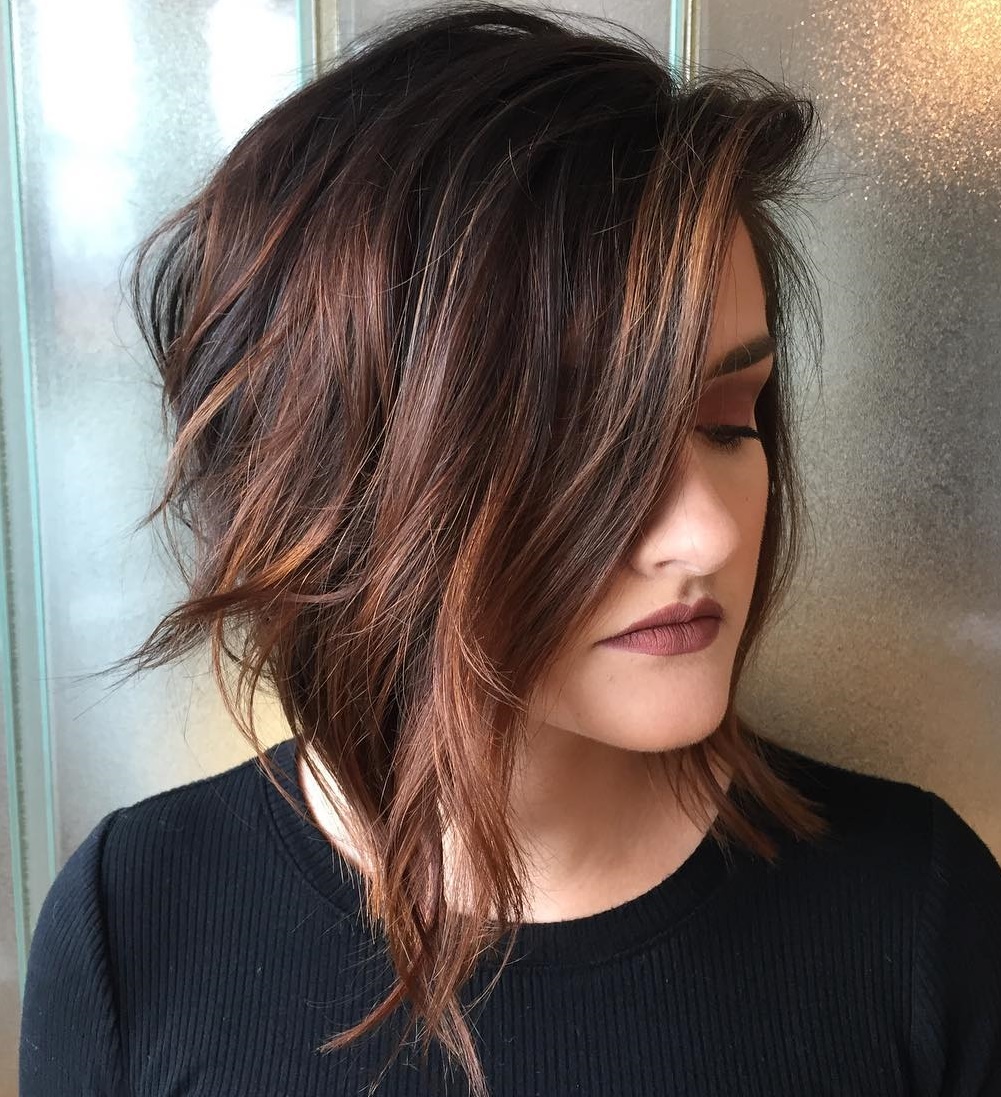 This girl is daring enough to rock a dramatically asymmetrical hairstyle, side-parted to get a fuller feel in the front.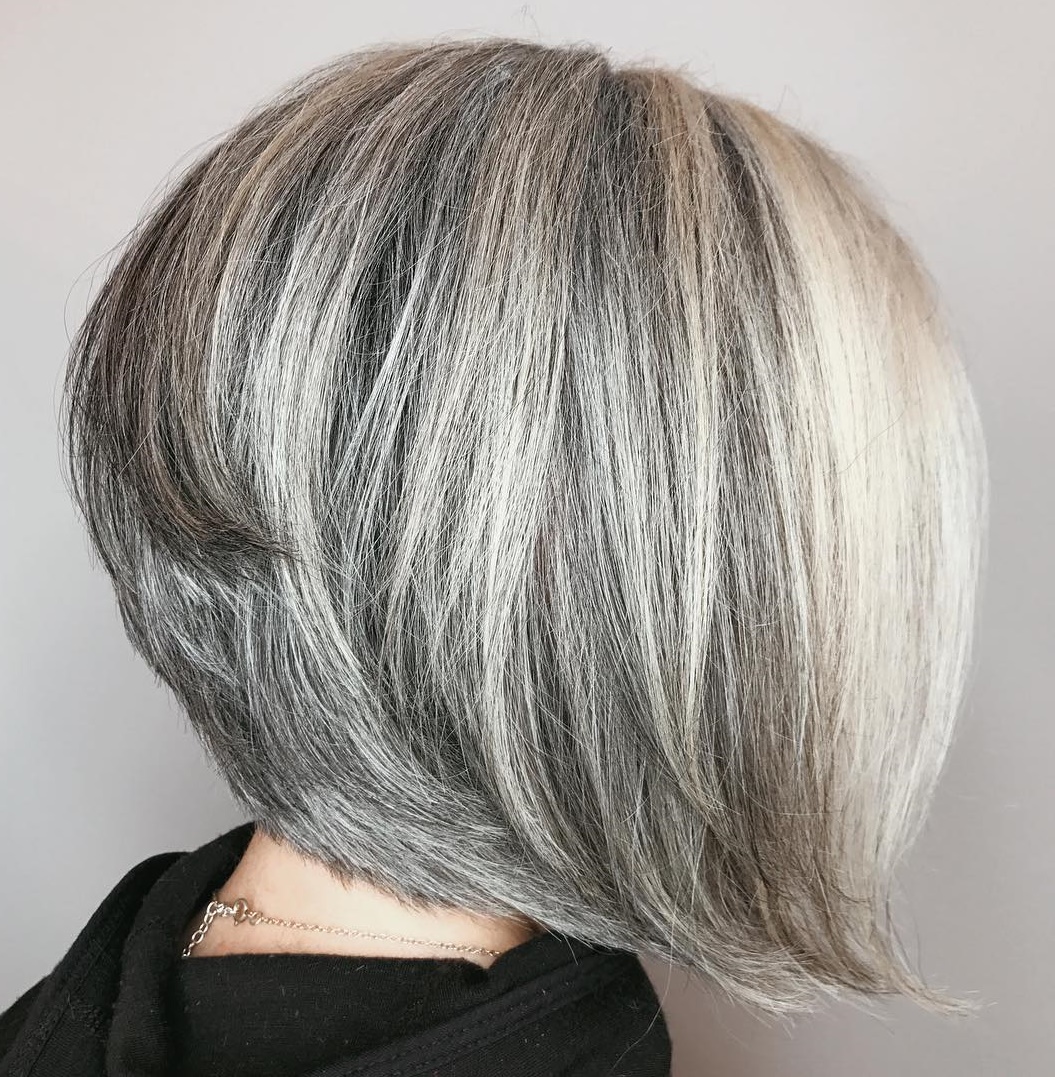 If you don't know how to wear your gray hair and look chic, follow the example of this lady who is embracing her grays with the help of a textured bob highlighted around the face.
Are you ready to take the plunge and try a cool bob haircut with layers right now? Or, maybe, you got inspired to give an edgy twist to your current bob? Anyway, we are sure we've offered plenty of stunning options to you to choose.