If you think of going shorter or search for a way to transform your cropped hairstyle into something more voguish, we have a nice choice of hot haircuts to meet your every need. Short layered hair is extremely popular right now, but there are some secrets that can turn a good haircut into a real bomb. Actually, the key point is to tailor the newest trends to your individual peculiarities, including your hair type, face shape, hair color and styling skills. Let's see how professional hair stylists cope with this task. We've got some really nice examples from the salons around the corner!
Choosing By Hair Type:
Layers work fine for every texture, removing weight from thick manes, adding volume to thin hair and creating eye-pleasing shapes for curls. If you have a head of straight hair, go for a classic cropped pixie, which won't look too flat, while a wavy bush screams for messy styling. A textured bob is a go-to option for ladies with thin waves, and its blunt version flatters straight fine locks. However, there is no need to stick to one styling pattern.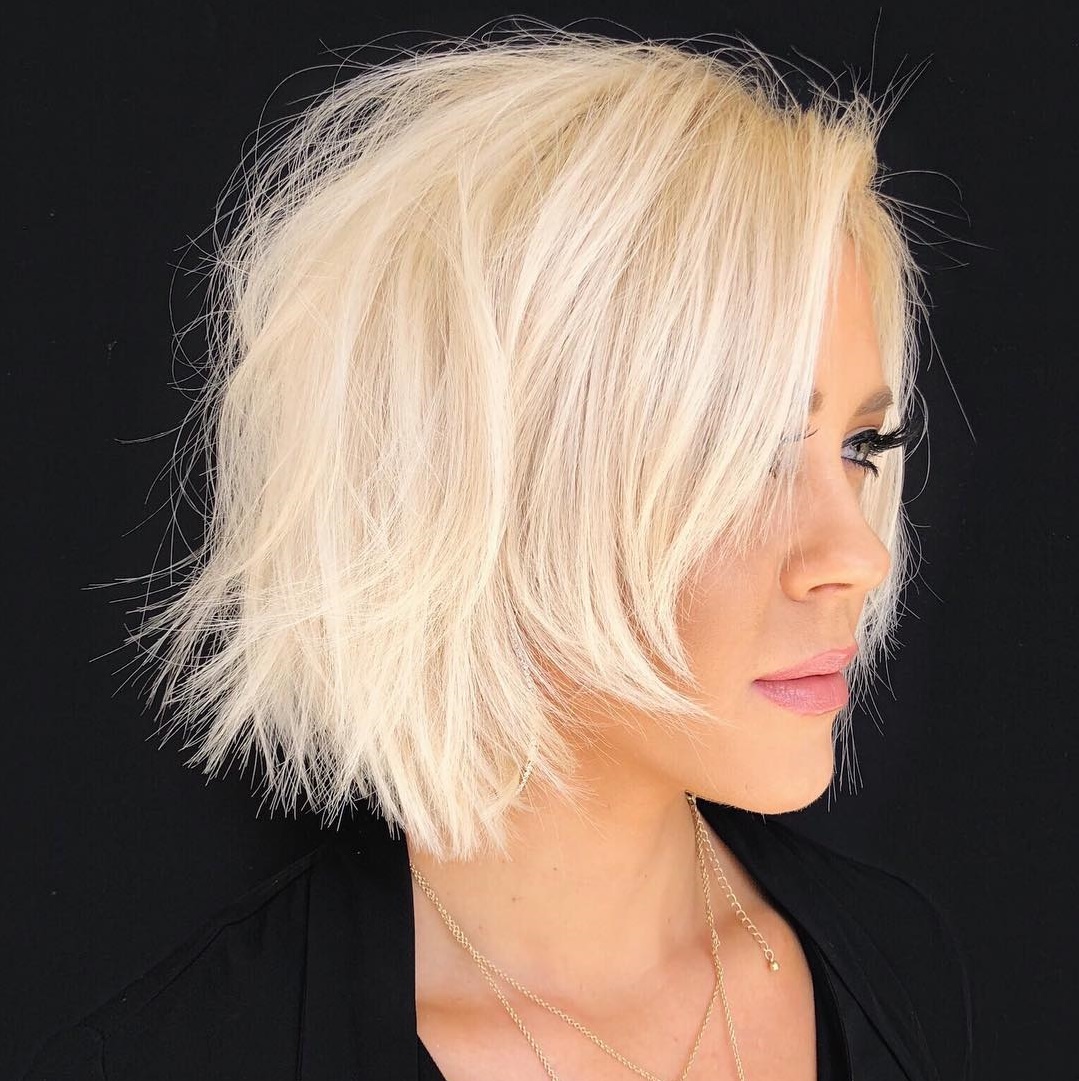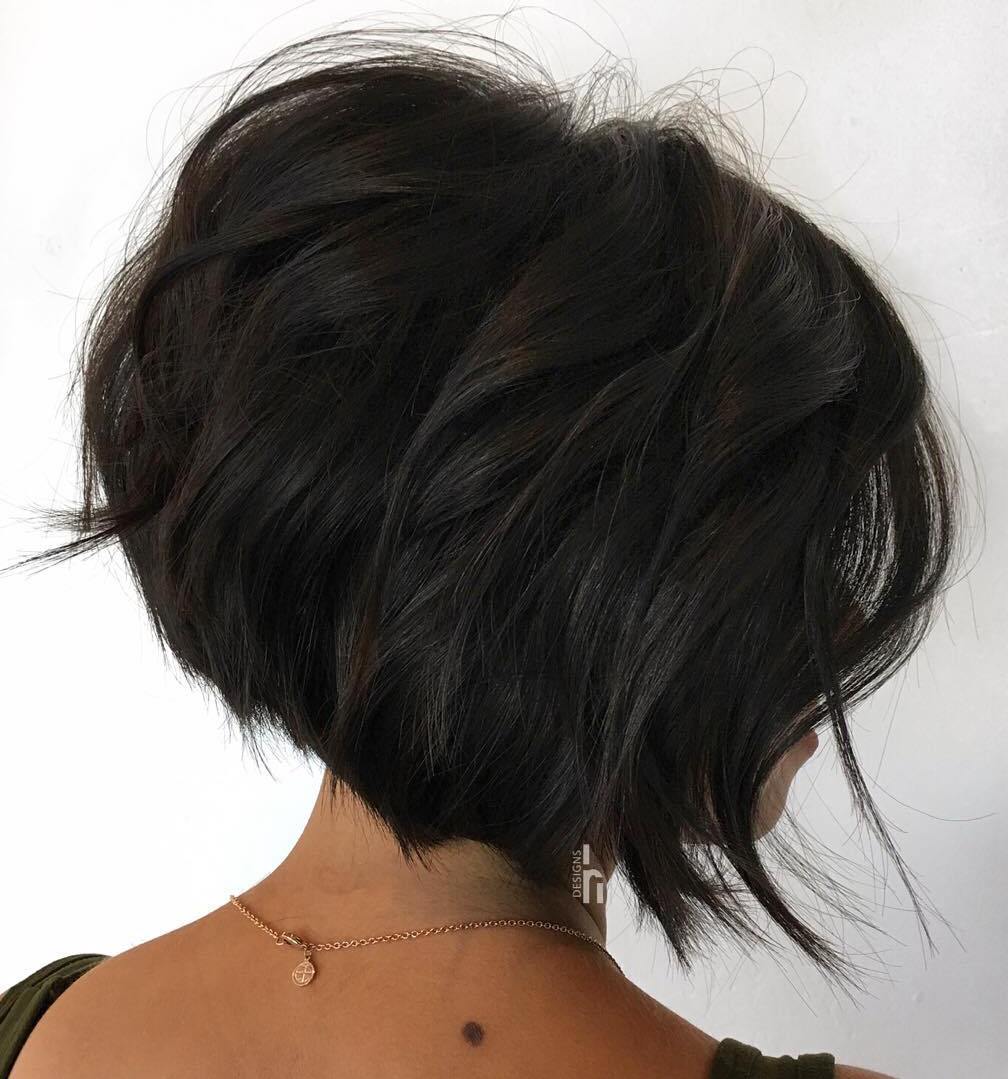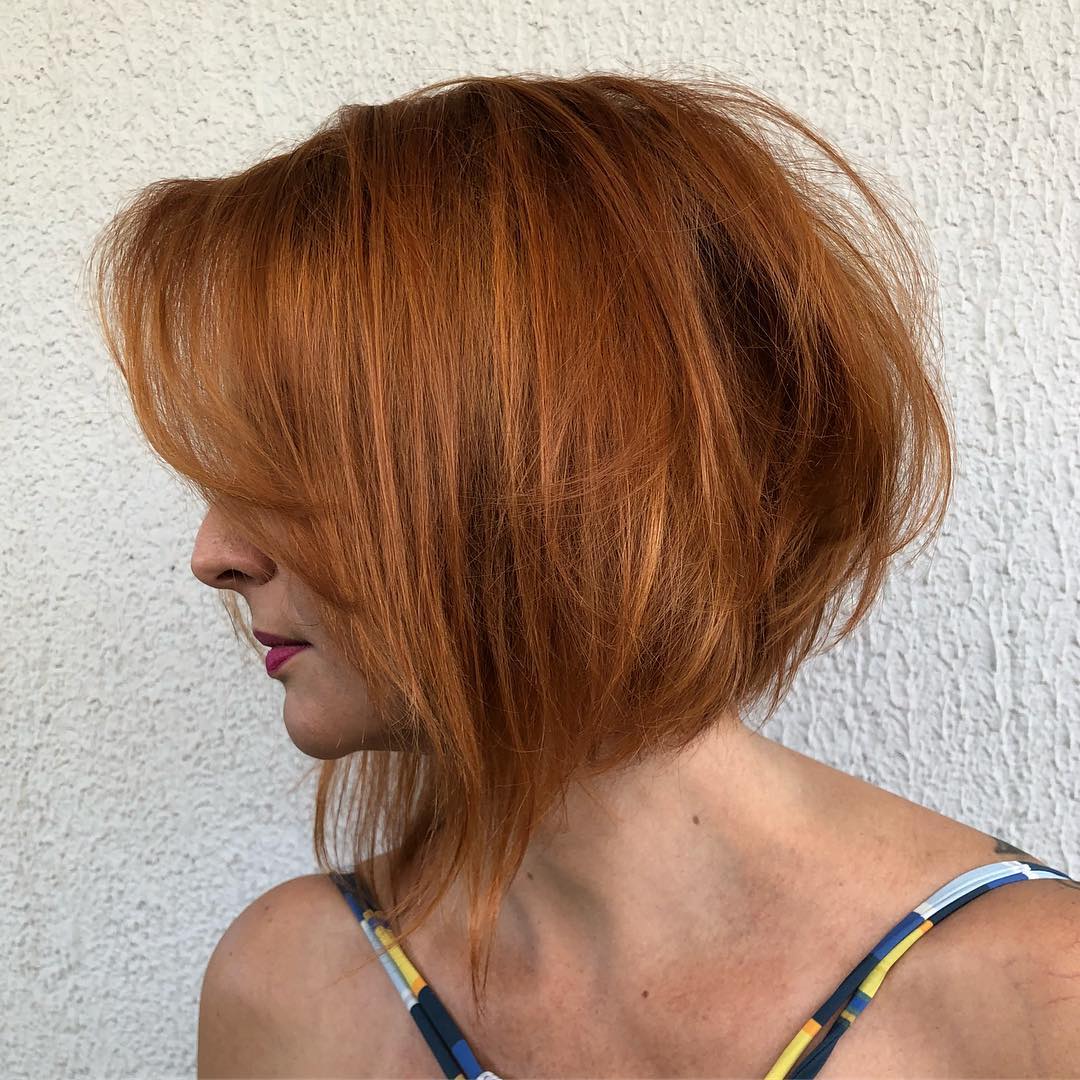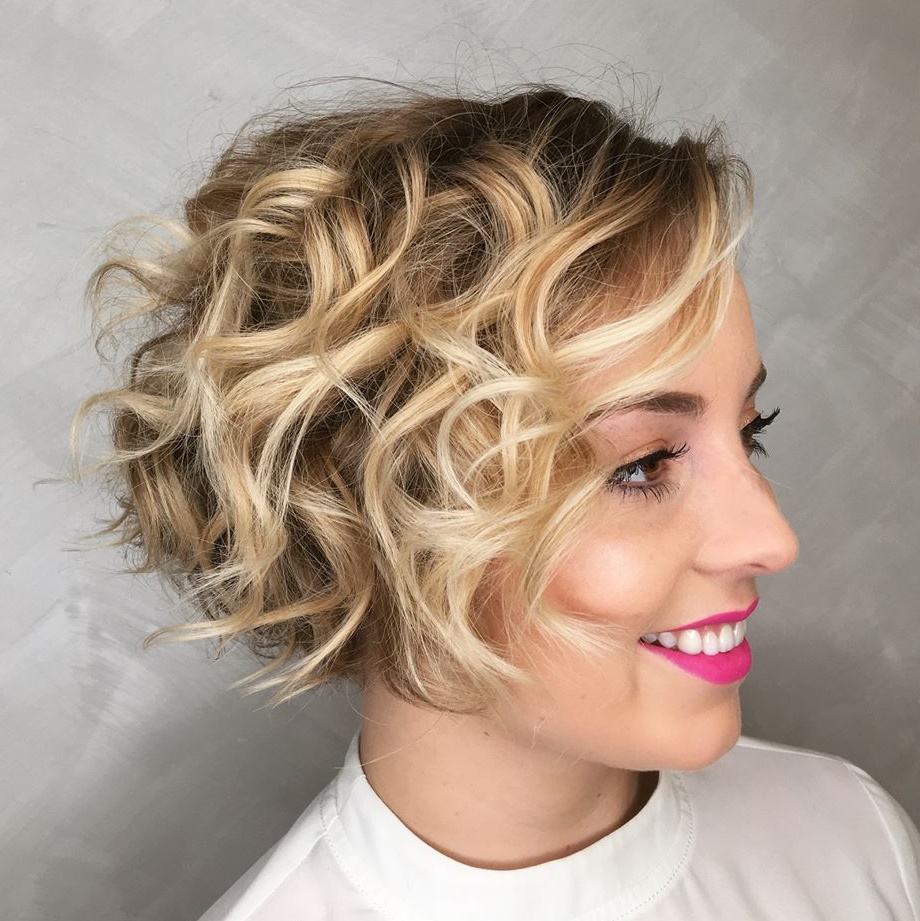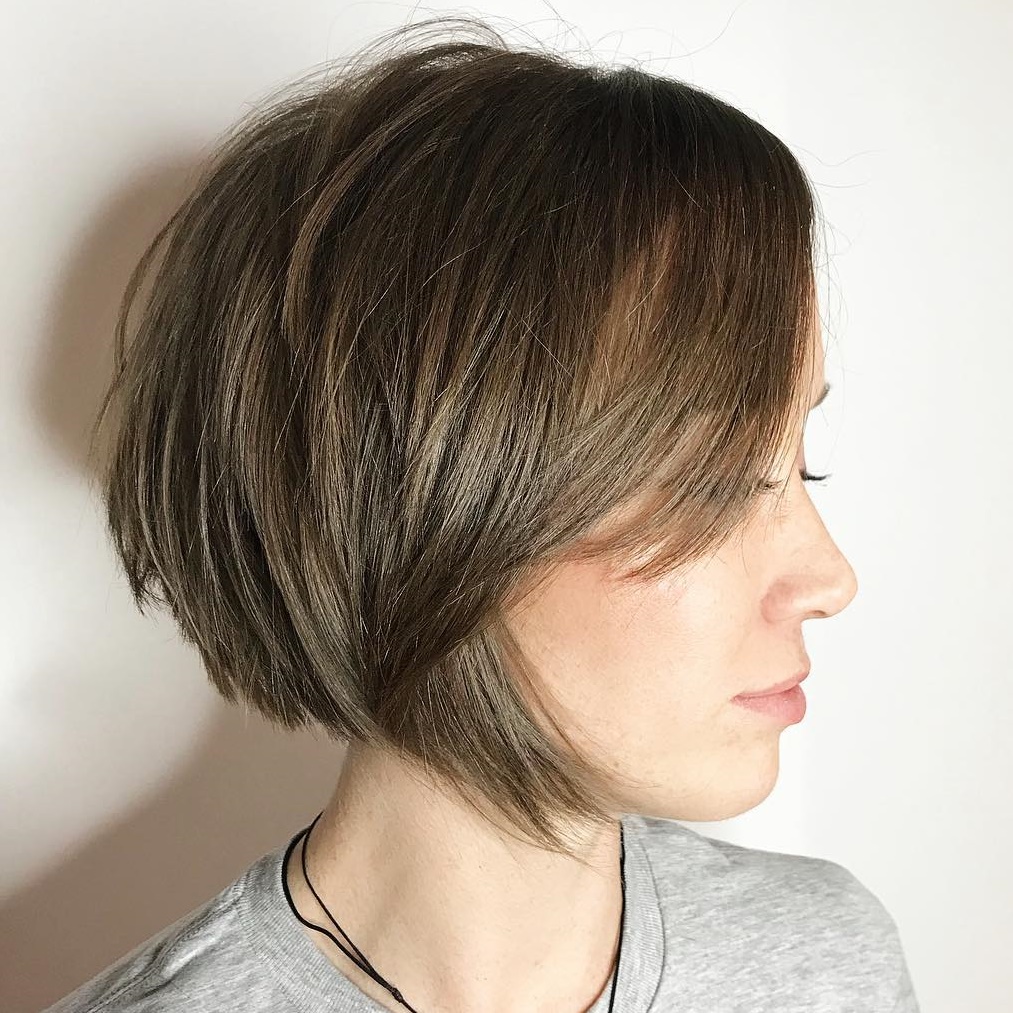 Choosing By Face Shape:
The conventional (or rather hairstylists') wisdom says that each and every face shape can be balanced with the right haircut. And layers come from the right place, since they deliver various effects depending on how they are placed. Long and oval faces require added width, which can be done through layers both on the sides and around the face. By contrast, boxy faces need more height, and layers can give some body in the upper part to shift the focus from the heavy jaw line. Finally, one length is a bad match for round faces.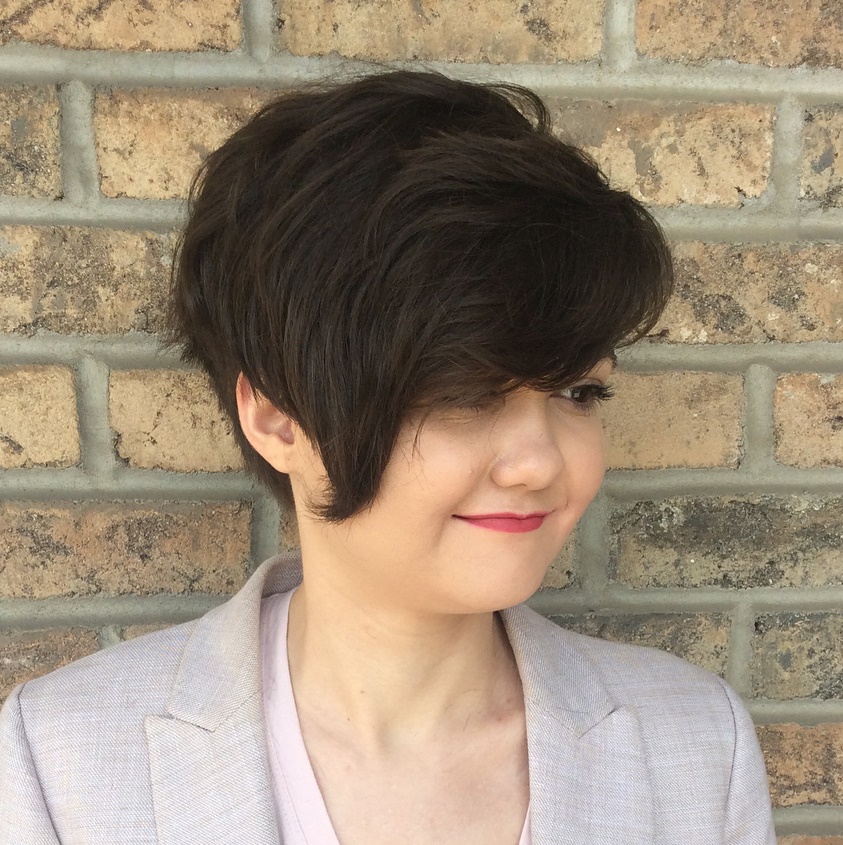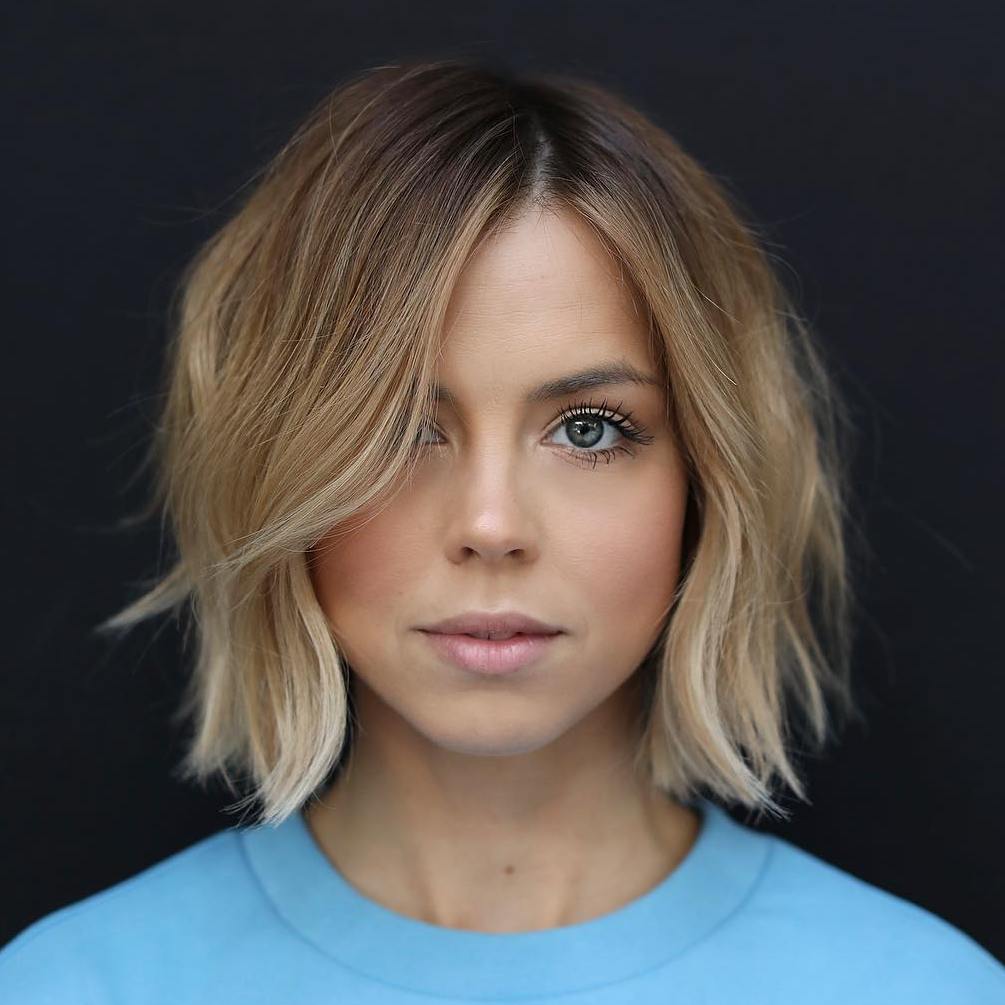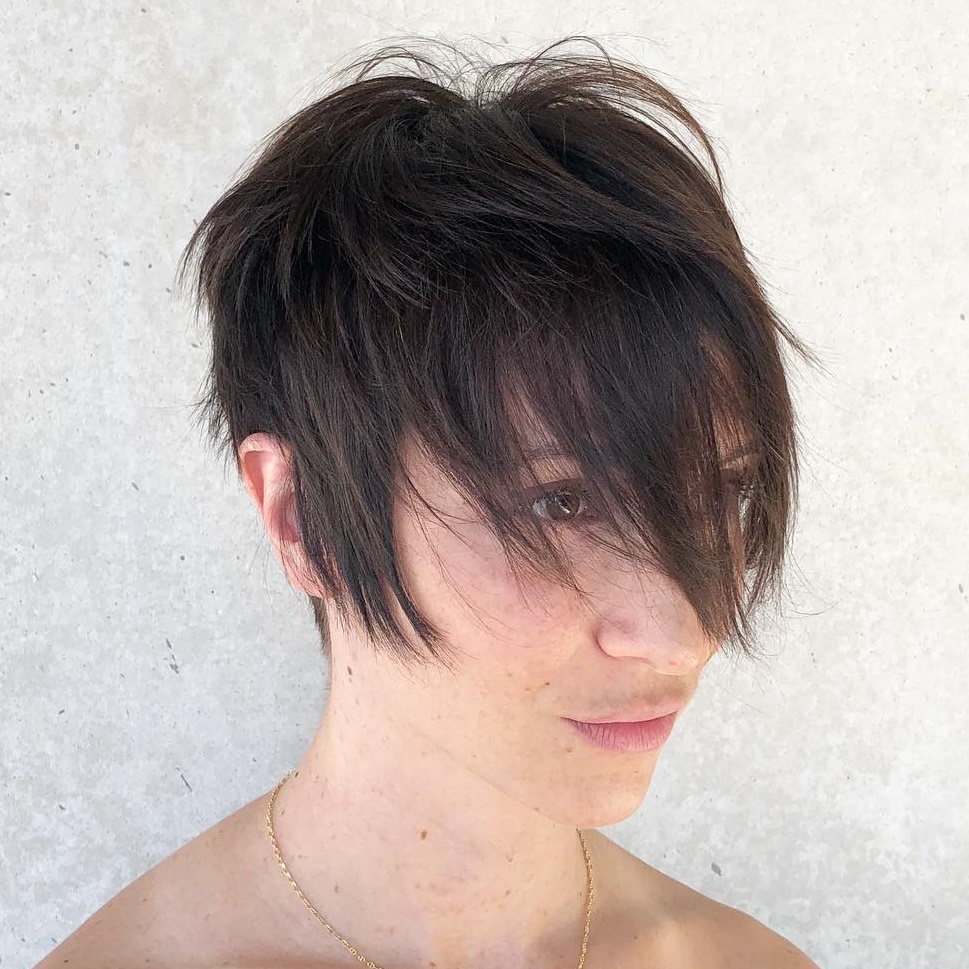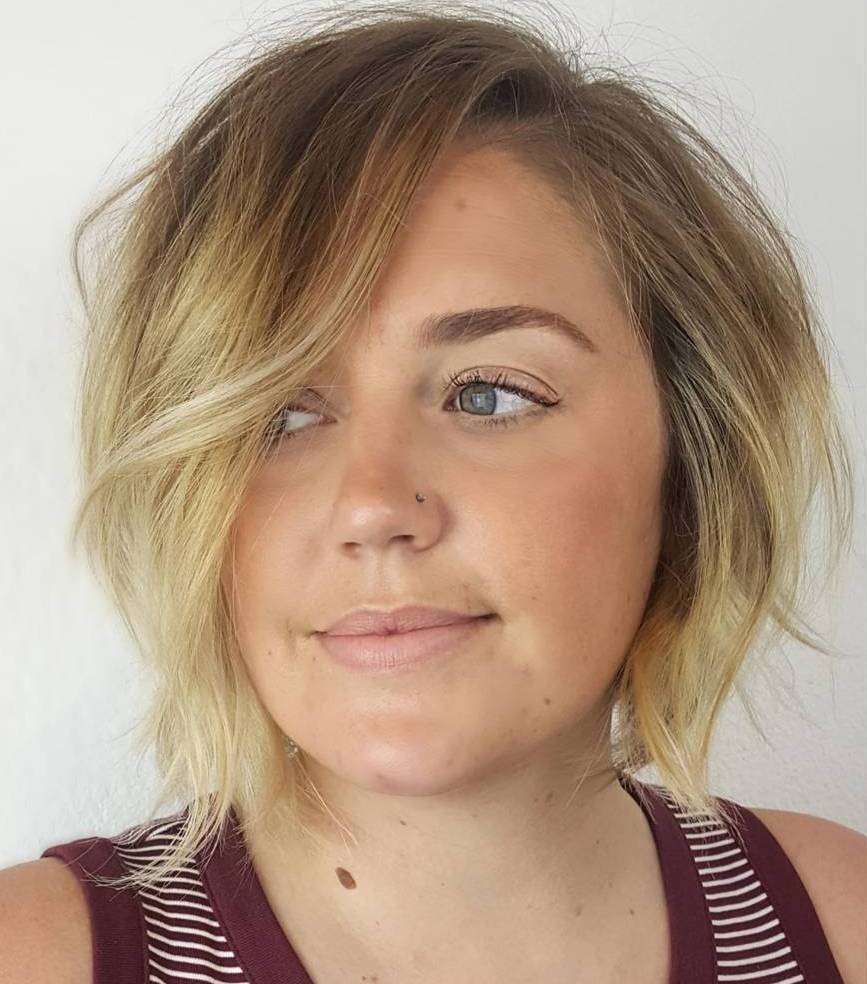 Choppy Short Layered Haircuts:
It is hard to take no notice of choppy short haircuts turning into a calling card of coolness this year. They are fun and diverse, cut with the help of various techniques to show off both hair and facial features. They have this laid-back feel we all are crazy about, and it is really easy to style them with little or no blow-drying. If you are a wash-and-go girl, short haircuts with choppy layers are going to win your heart, especially if you have fine hair.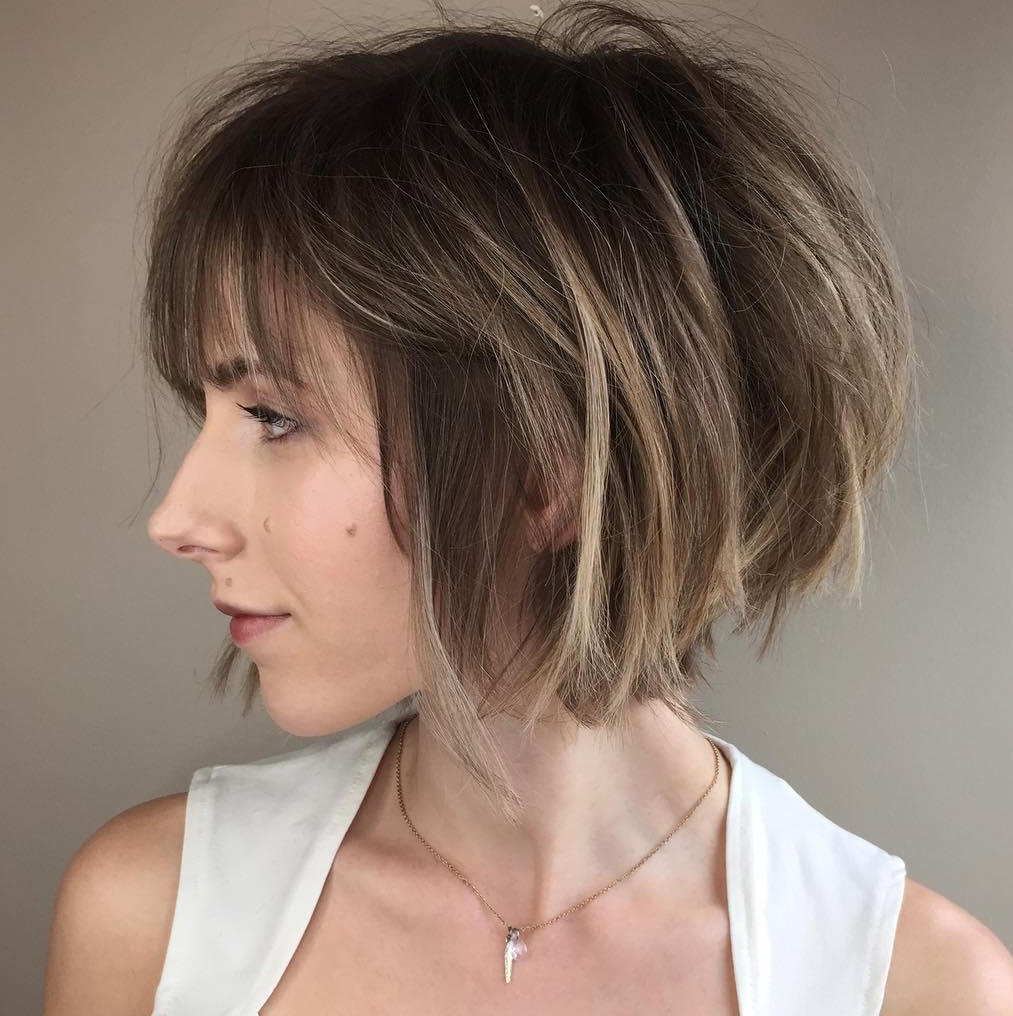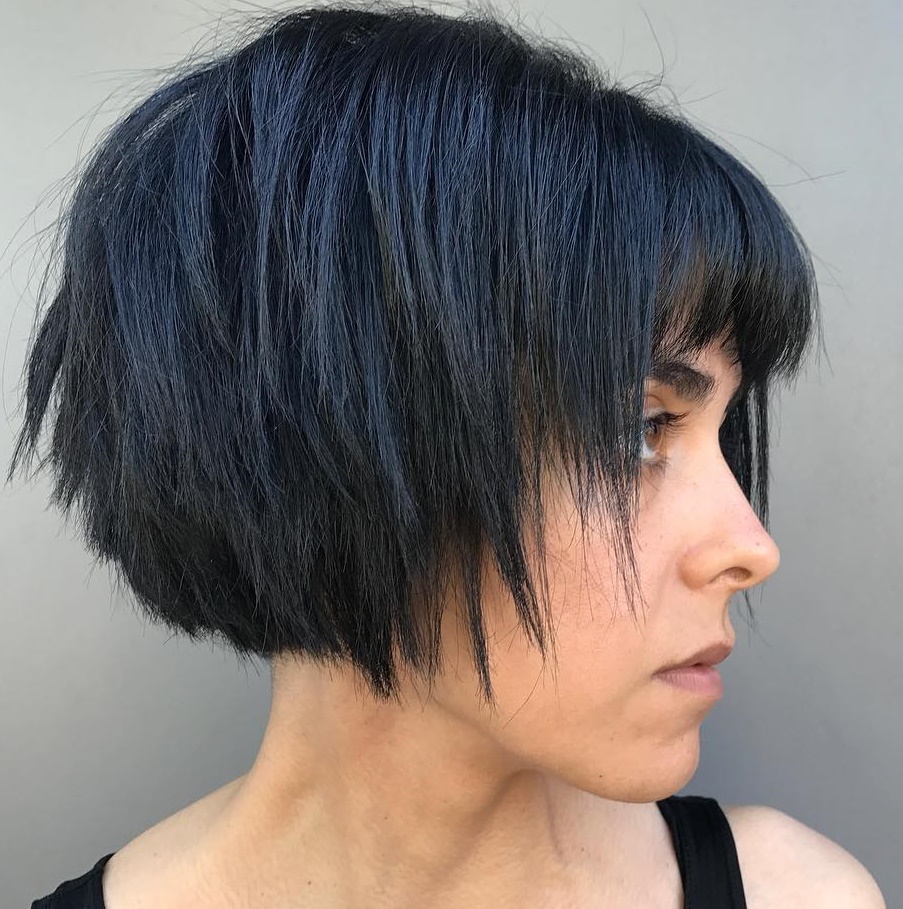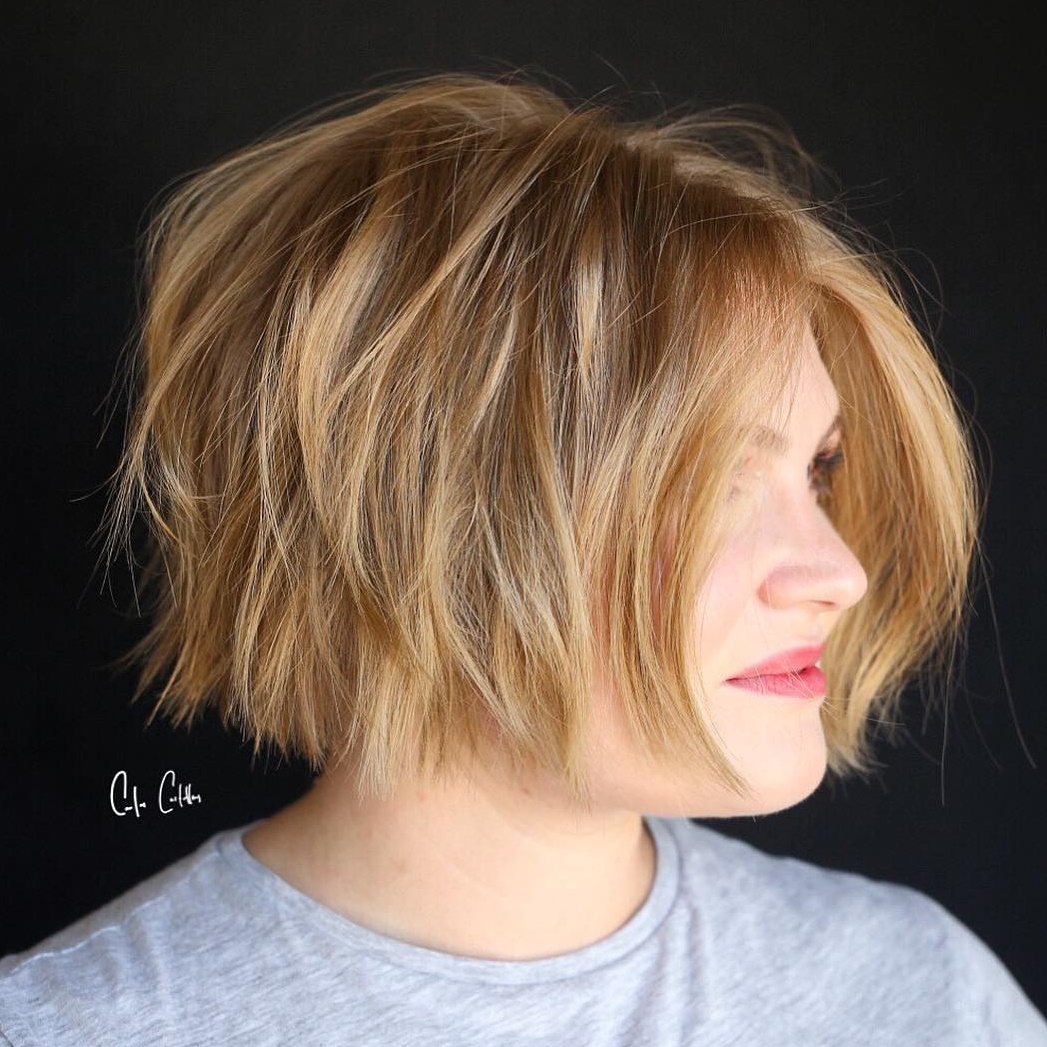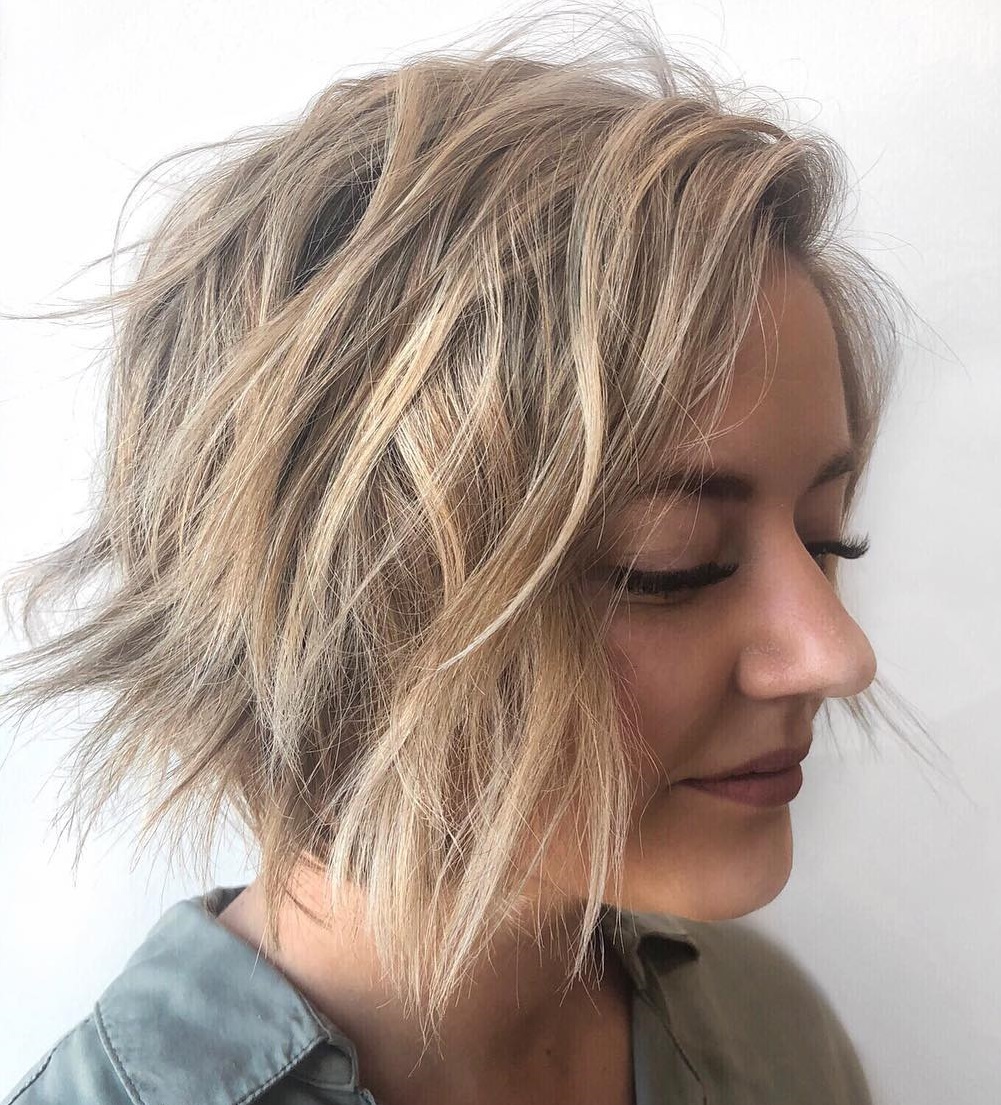 Short Layered Haircuts With Bangs:
Bangs can look good on just about anyone, it just depends on the type of bang. Think Brigitte Bardot bangs (shorter in the center, while getting longer to the sides) to hide the widest part of the heart-shaped face. Try a micro bang, if your face is oval, or opt for a blunt fringe – both variants are great when you don't want to add length to your face. Asymmetrical bangs, angled steeply, give a stronger feel to a small forehead. However, when following these tips don't forget that bangs should play with your overall hairstyle. And that's how you achieve it.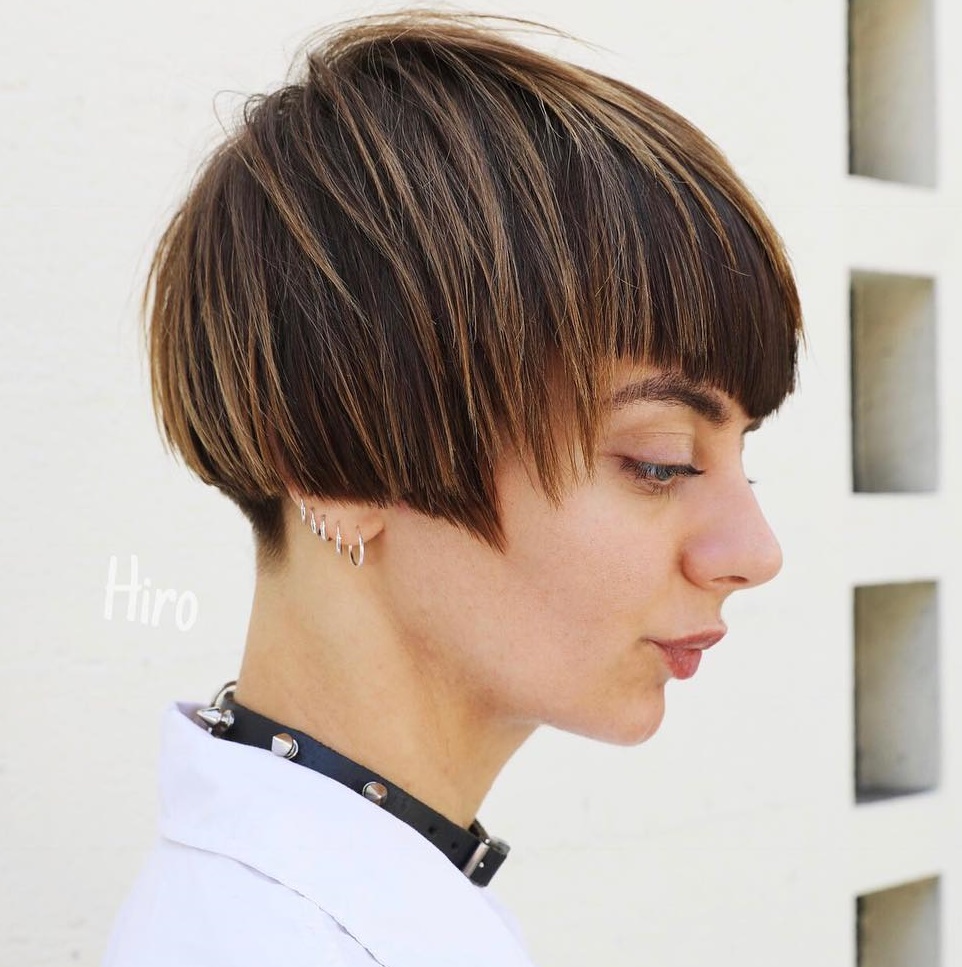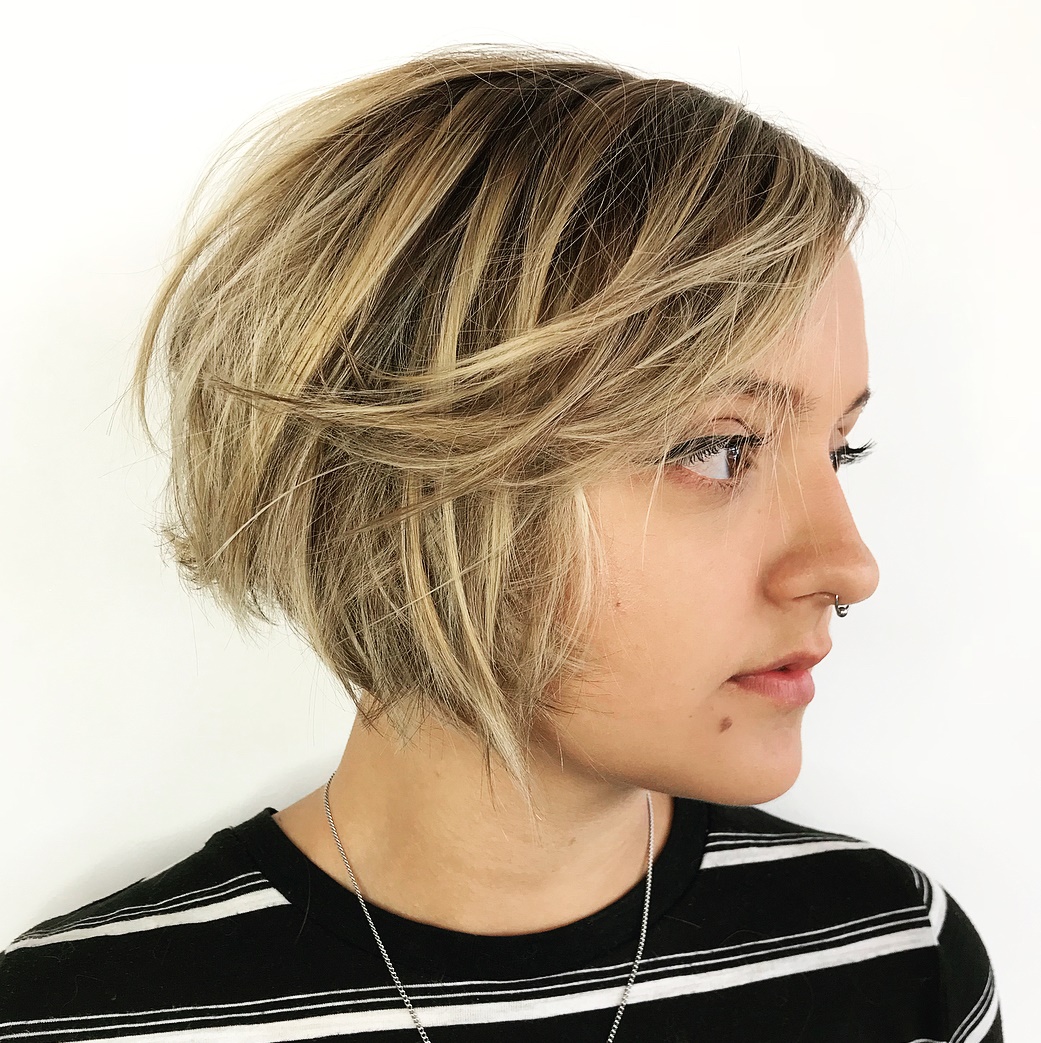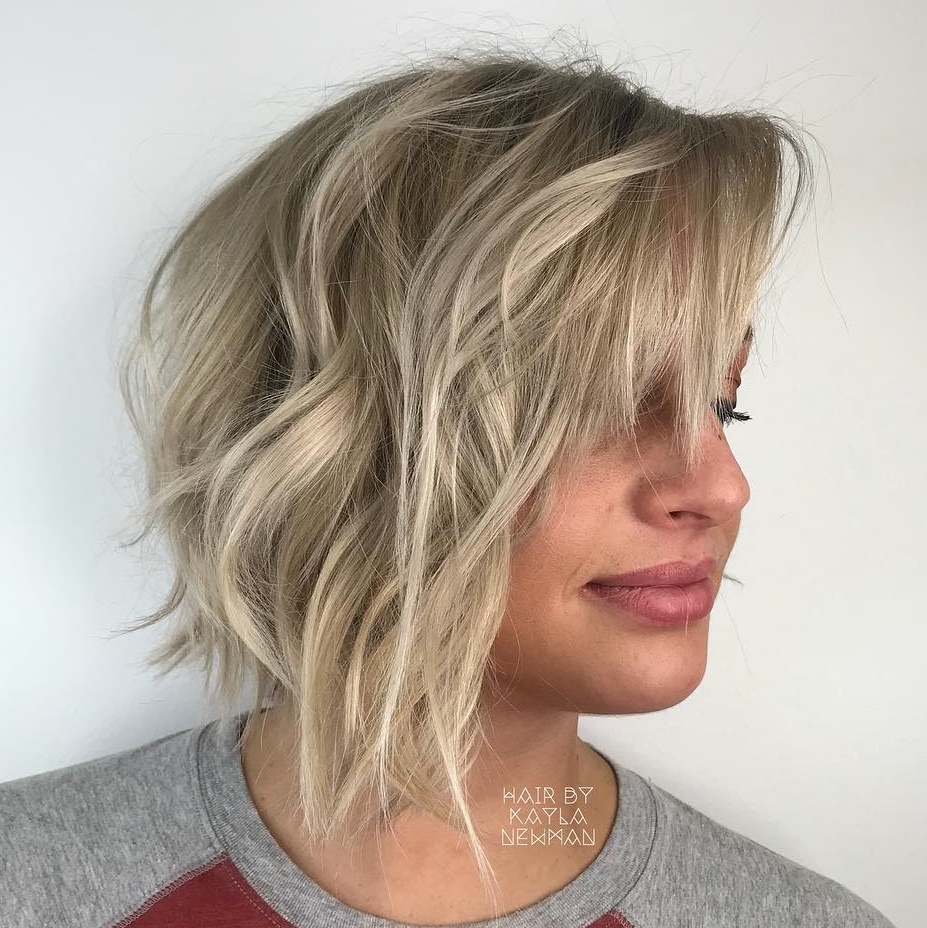 Best Short Layered Haircuts: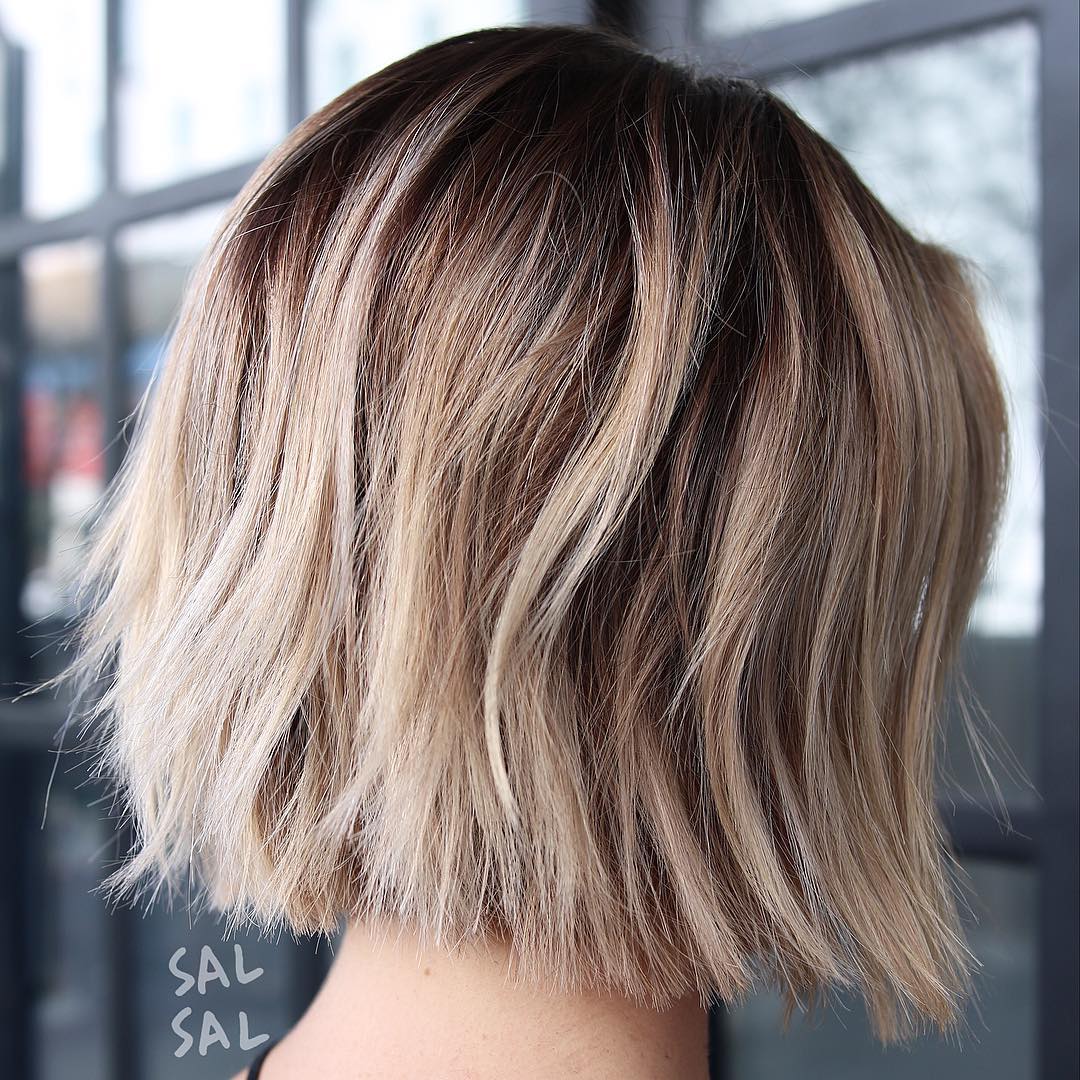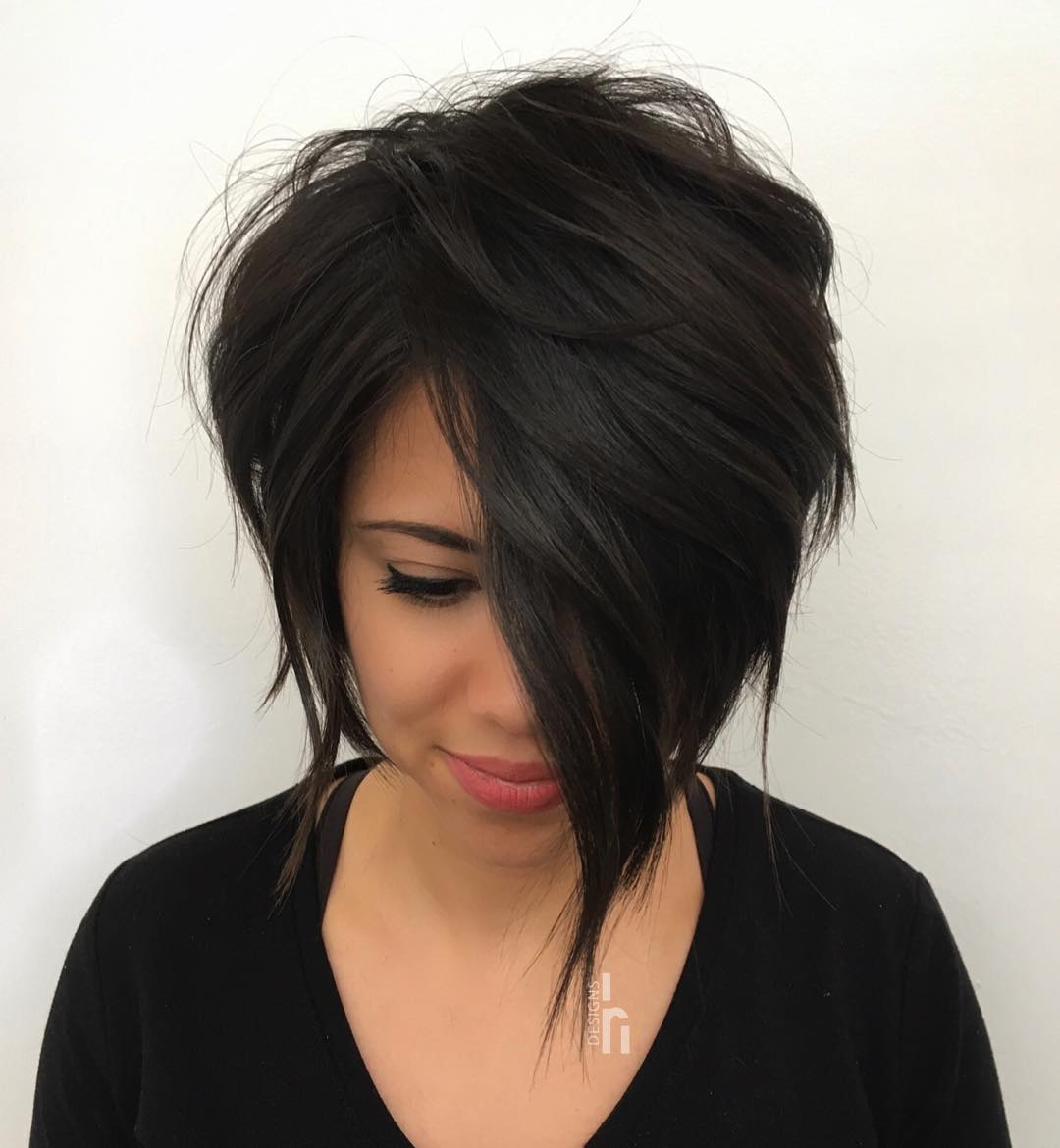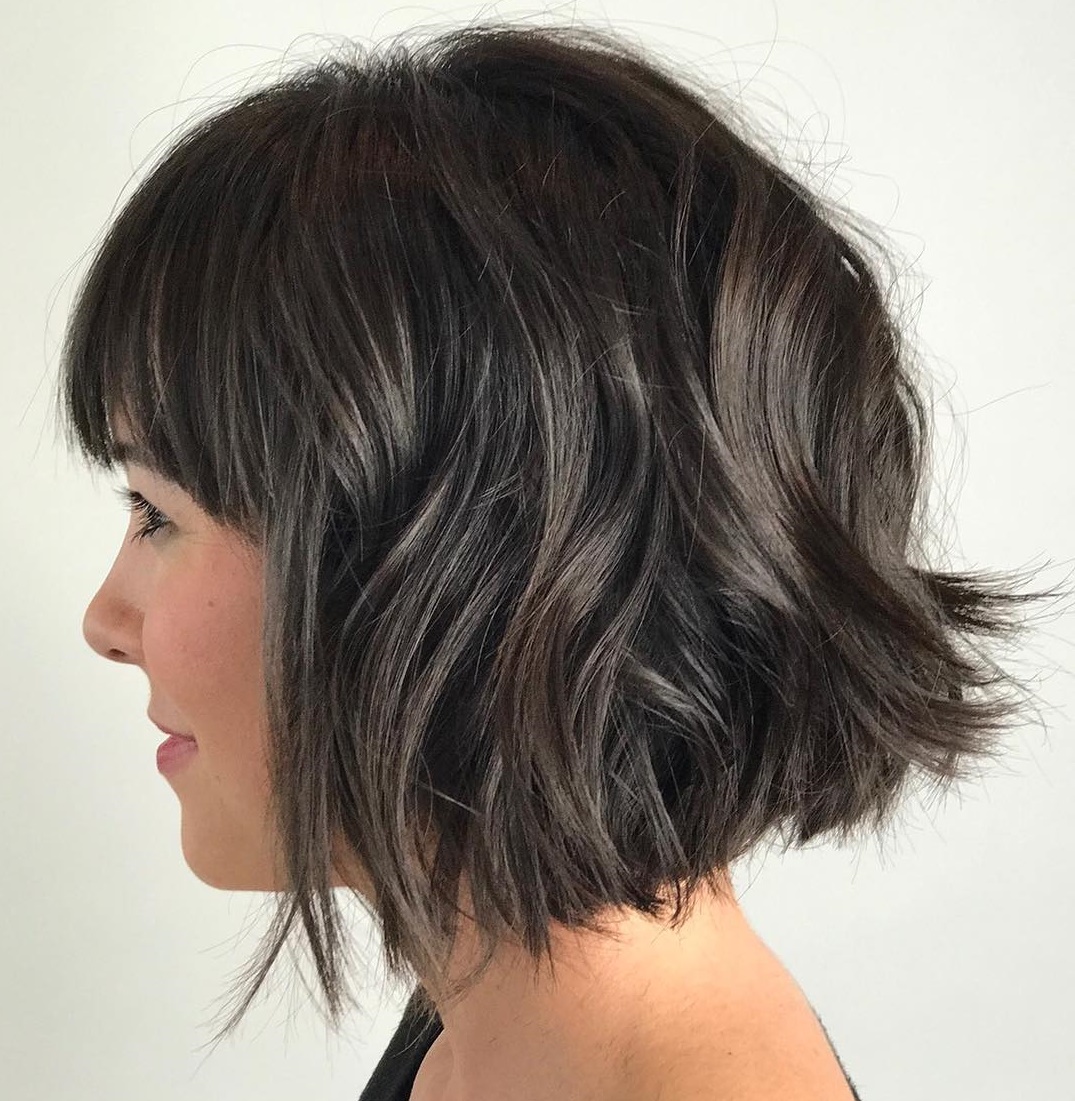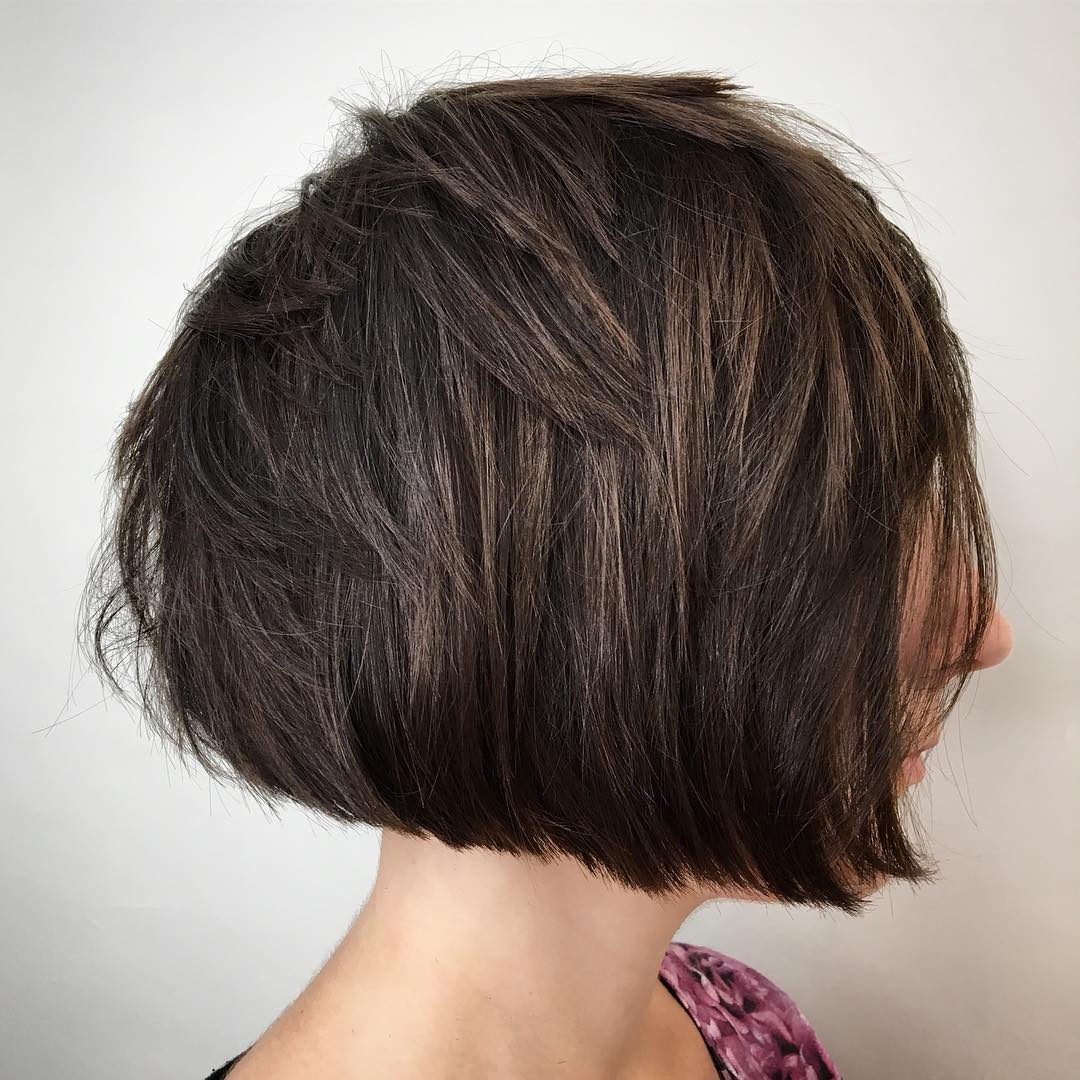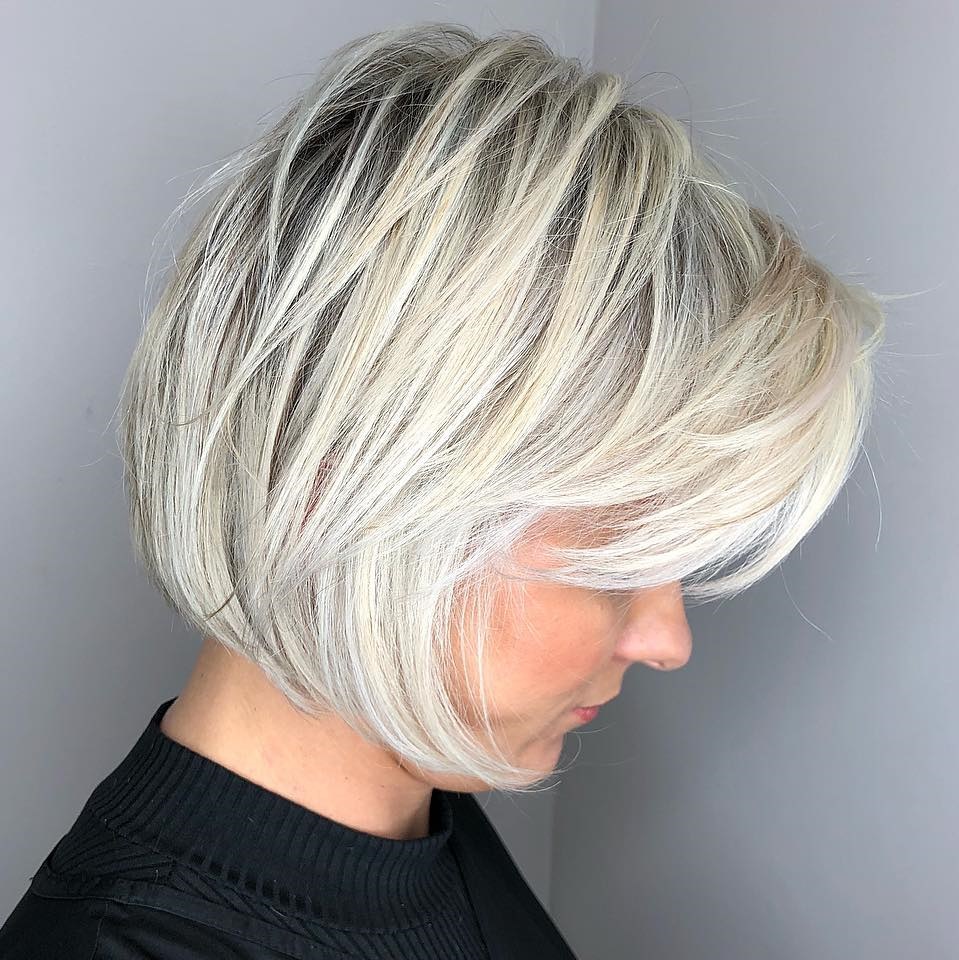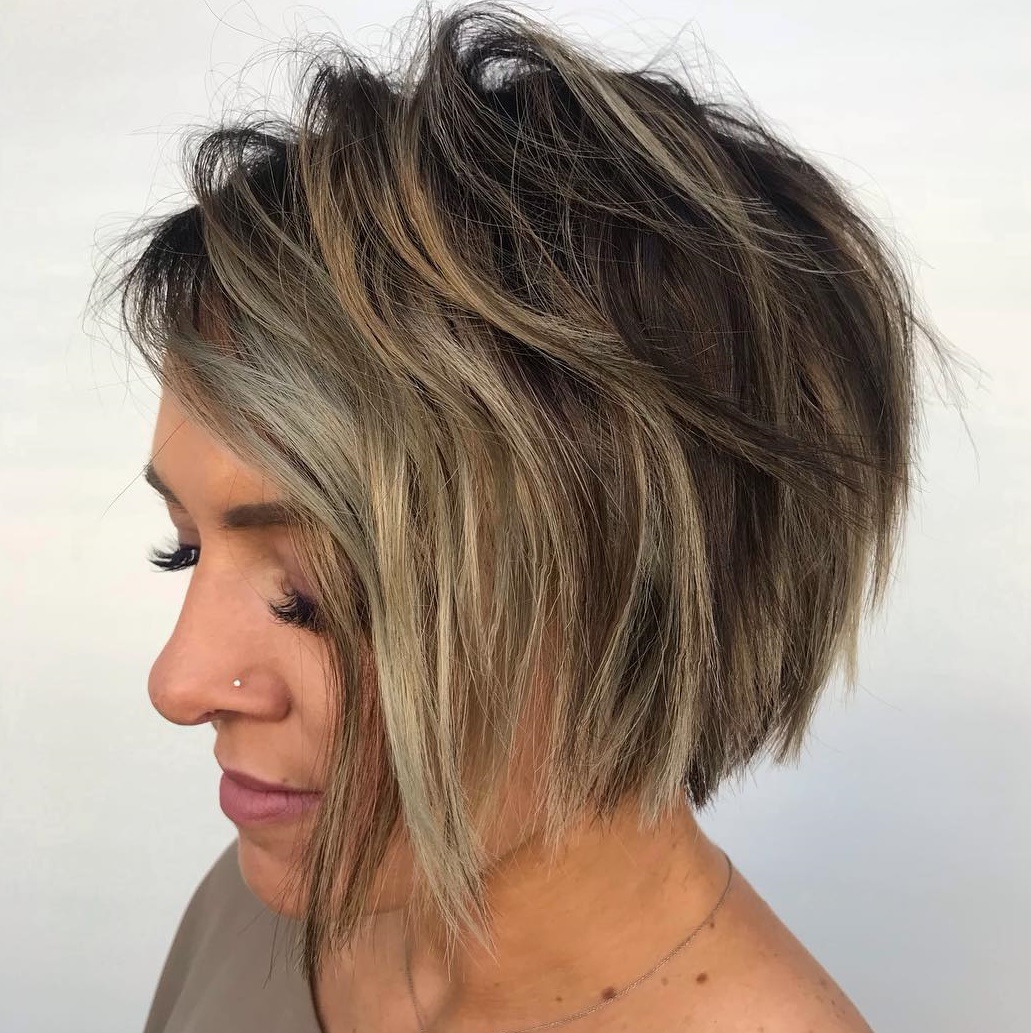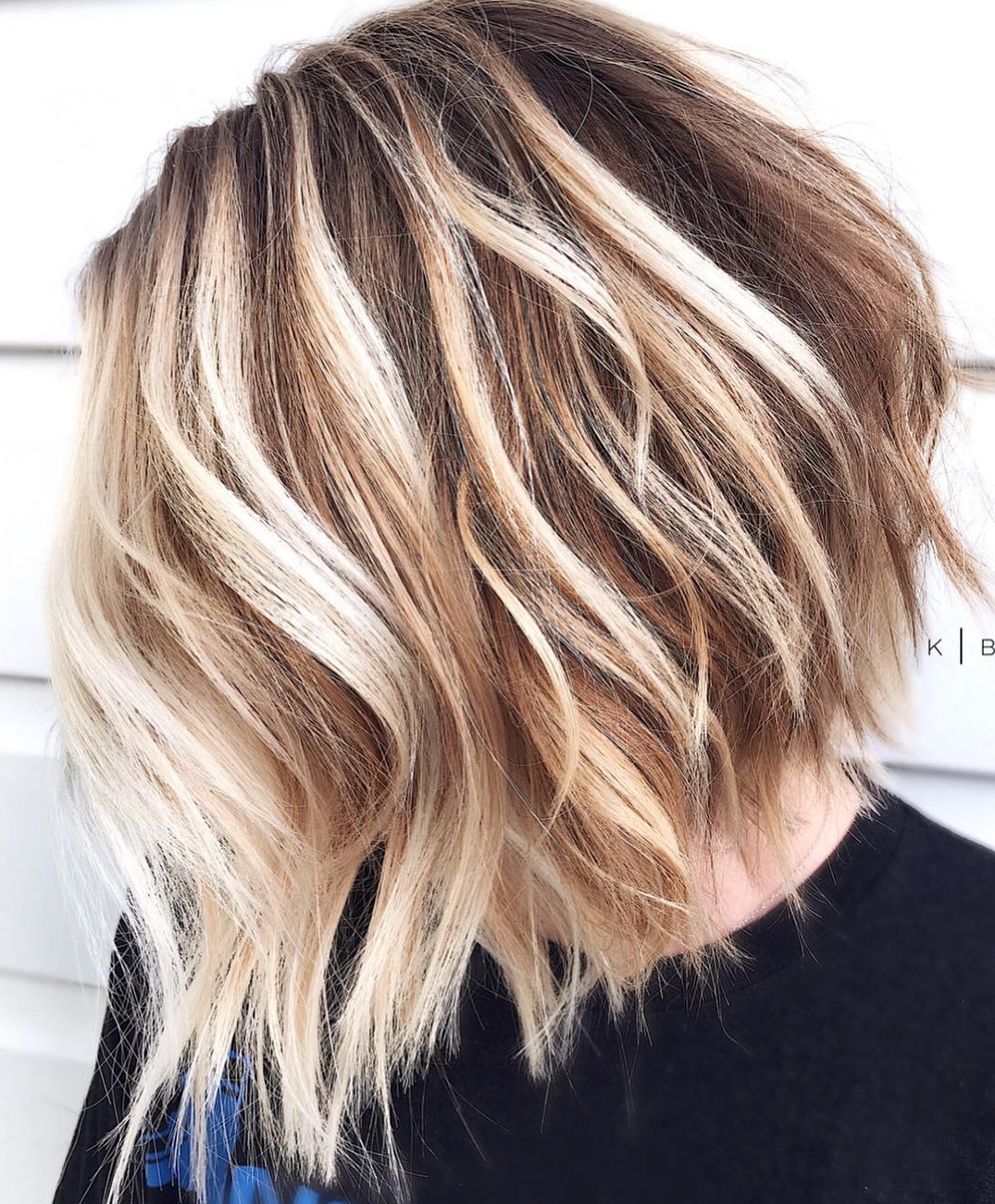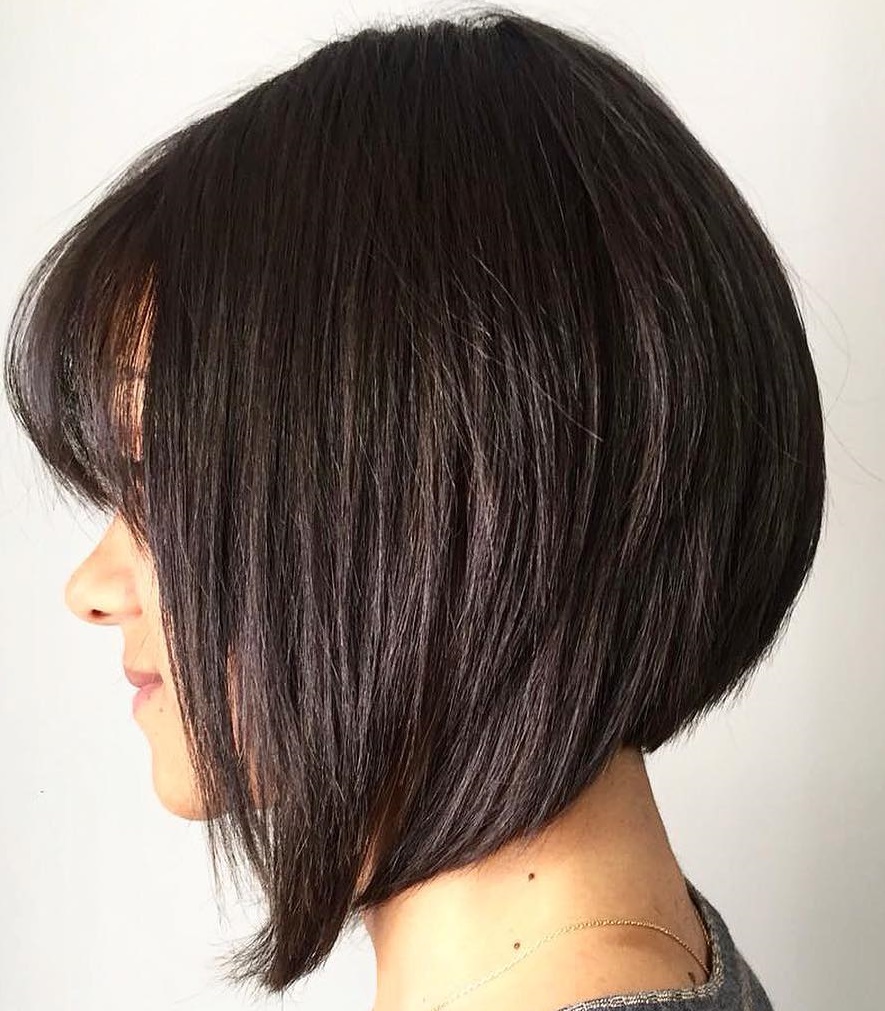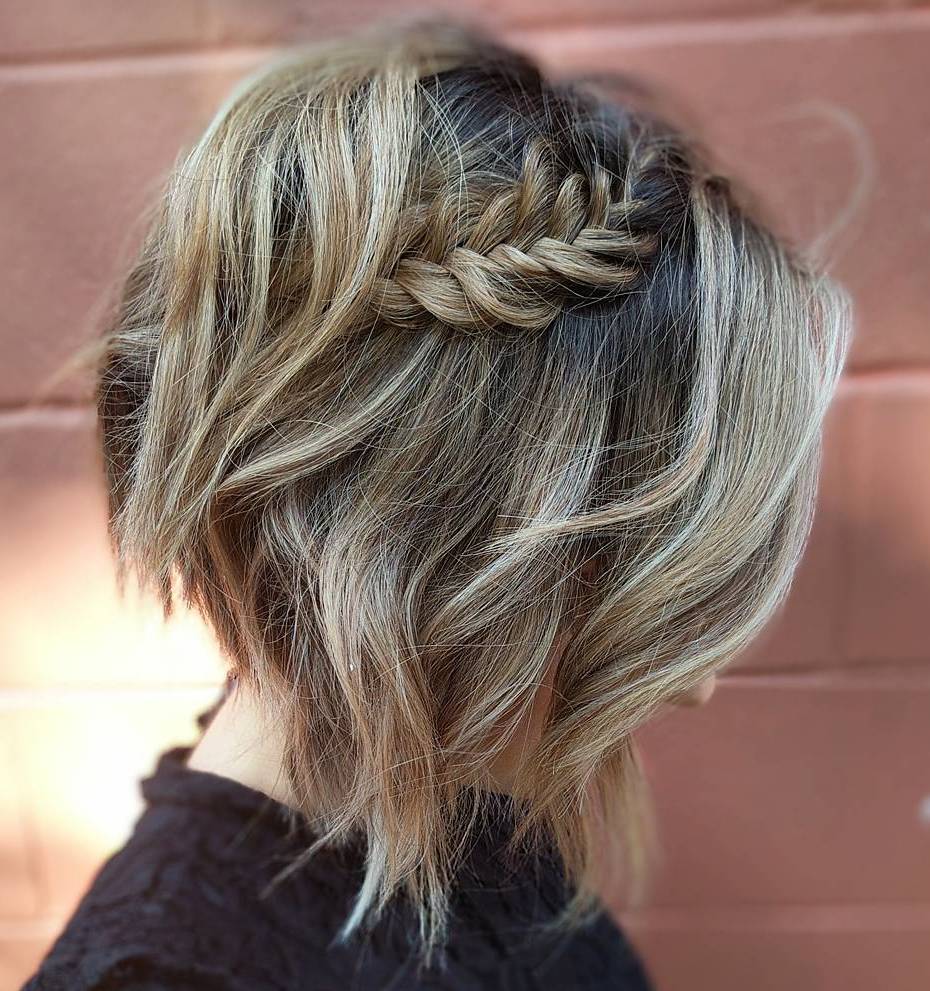 Well, now you have much to think about in anticipation of visiting your hairdresser. Just make sure you do have one with a good eye for short haircuts, since crops are less forgiving than longer hairstyles. And don't listen to those saying that short layered hair is not everybody's cup of tea – most ladies can wear it, because it's not about the length of the hair, but about finding the texture, size and shape to flatter each particular girl.