Love and hate – this is how many of us feel about bangs. We love them on Kardashians, but we hate the disastrous experience with bangs gained by ourselves. Well, it's time to put it to rest. Bangs are officially in vogue, and we'd better join the trend. All the more so since there are tons of chic and flattering hairstyles with bangs to steal from!
Hairstyles with Bangs by Hair Length for You to Get Inspired:
No, this is not about choosing a chopped fringe for a short cut or spotting long bangs with a waist-skimming mane. Actually, there is some truth in this approach, as you need to keep in mind the balance of proportions, but the length is not the only thing to consider. Hair texture, facial features, and even body type, all work together with hair length to create a look. And we want you to find inspo in the best of them.
Long Length Hairstyles with Bangs: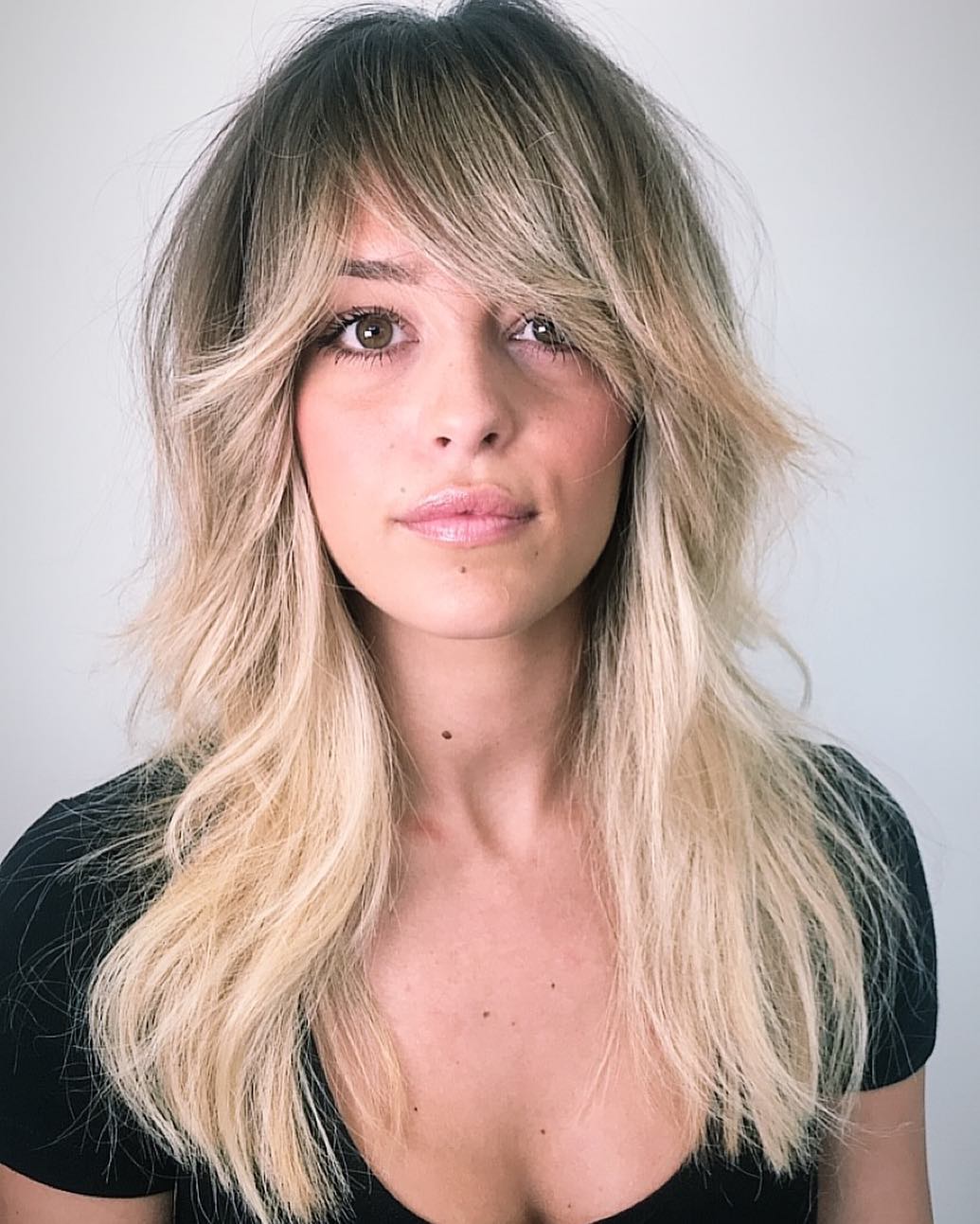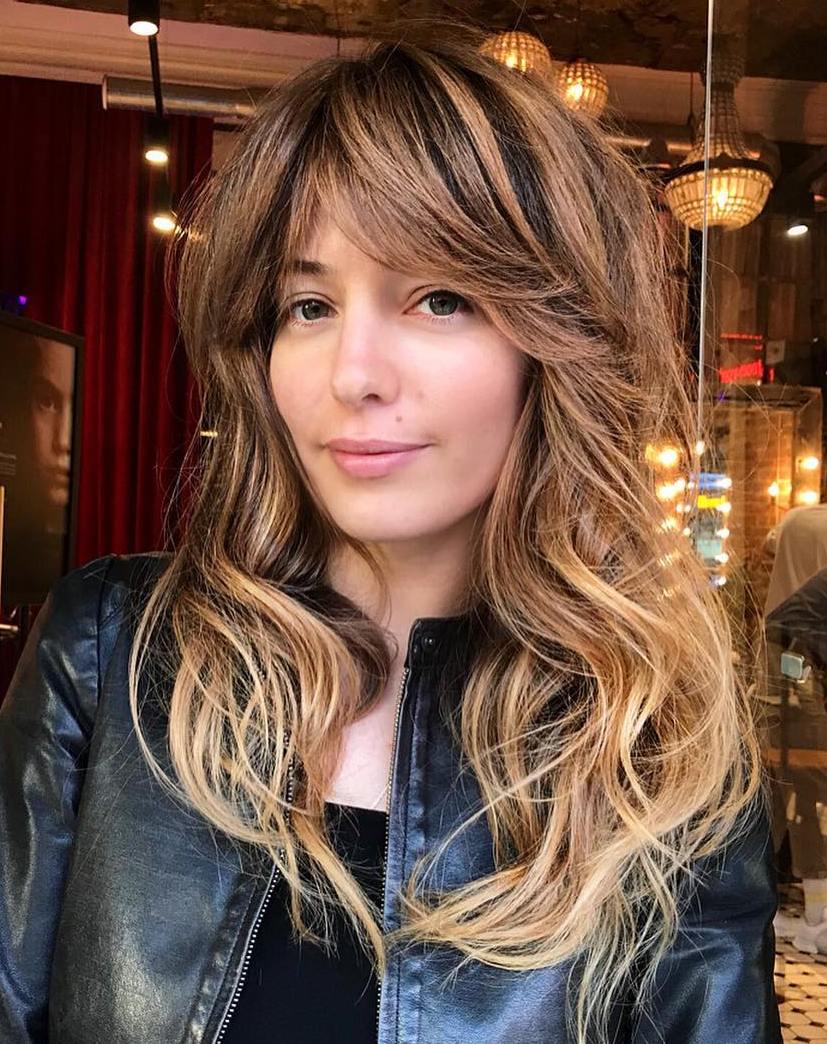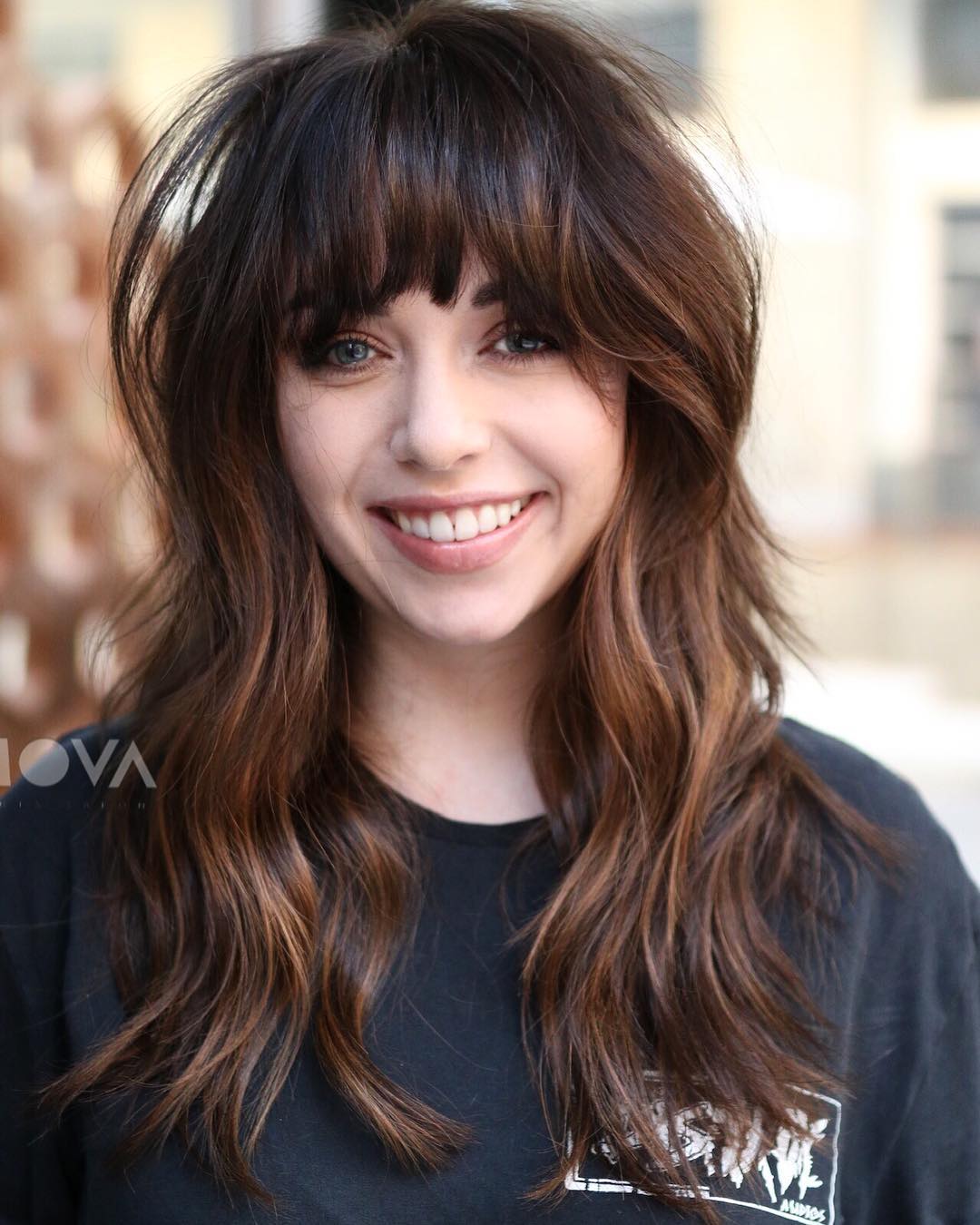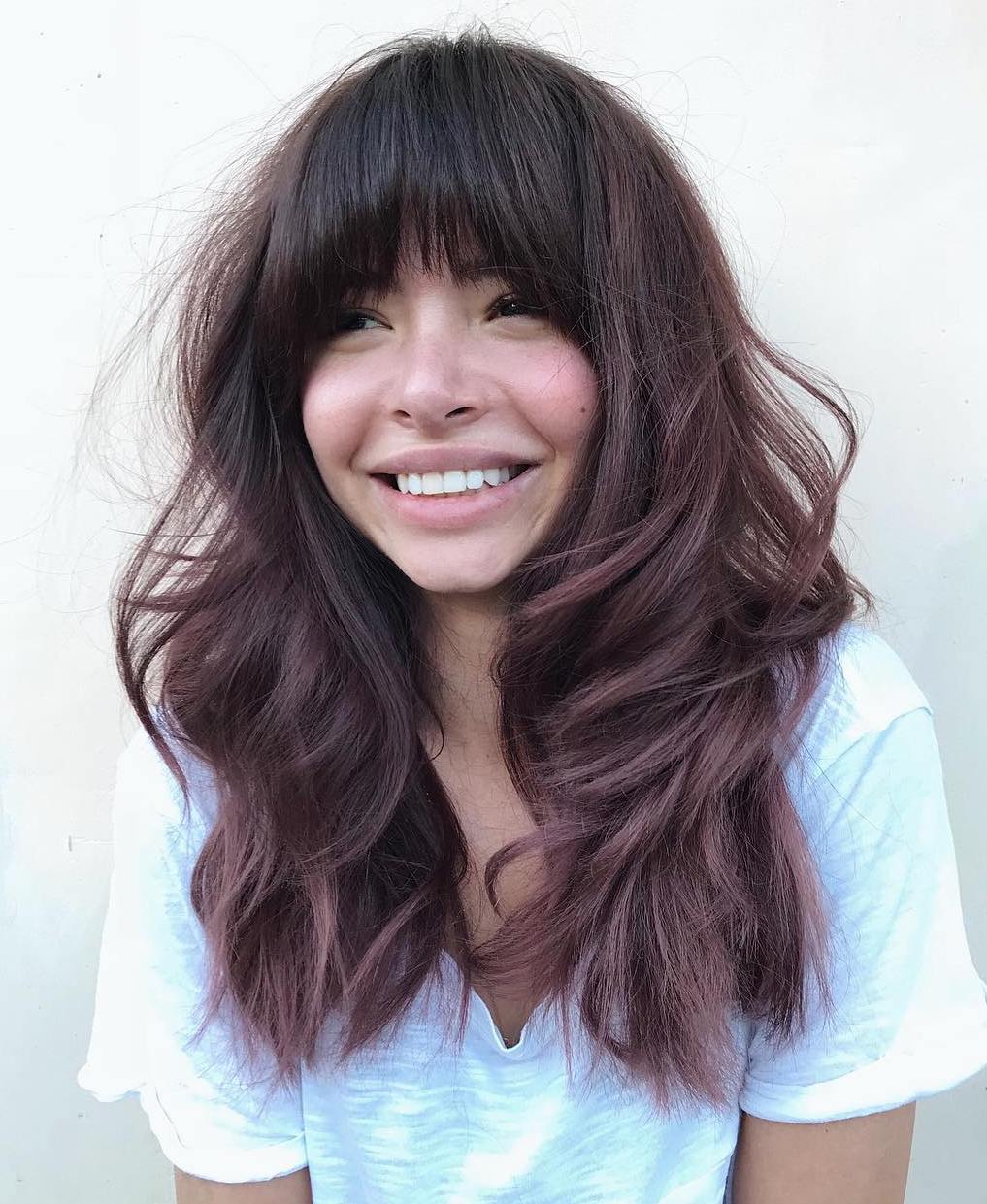 Medium Hair with Bangs:
A medium length is a win-win option for those who want it all – easy maintenance, multiple styling options, a feminine look and the freedom to go shorter or longer with little hassle. Certainly, mid-length hair needs to be healthy, since damaged strands won't add any allure, but will require a shorter cut to put your hairstyle right. On the plus side of the medium length, you have a wide range of cuts for any texture and a plethora of fringe styles, including those hot and happening micro bangs.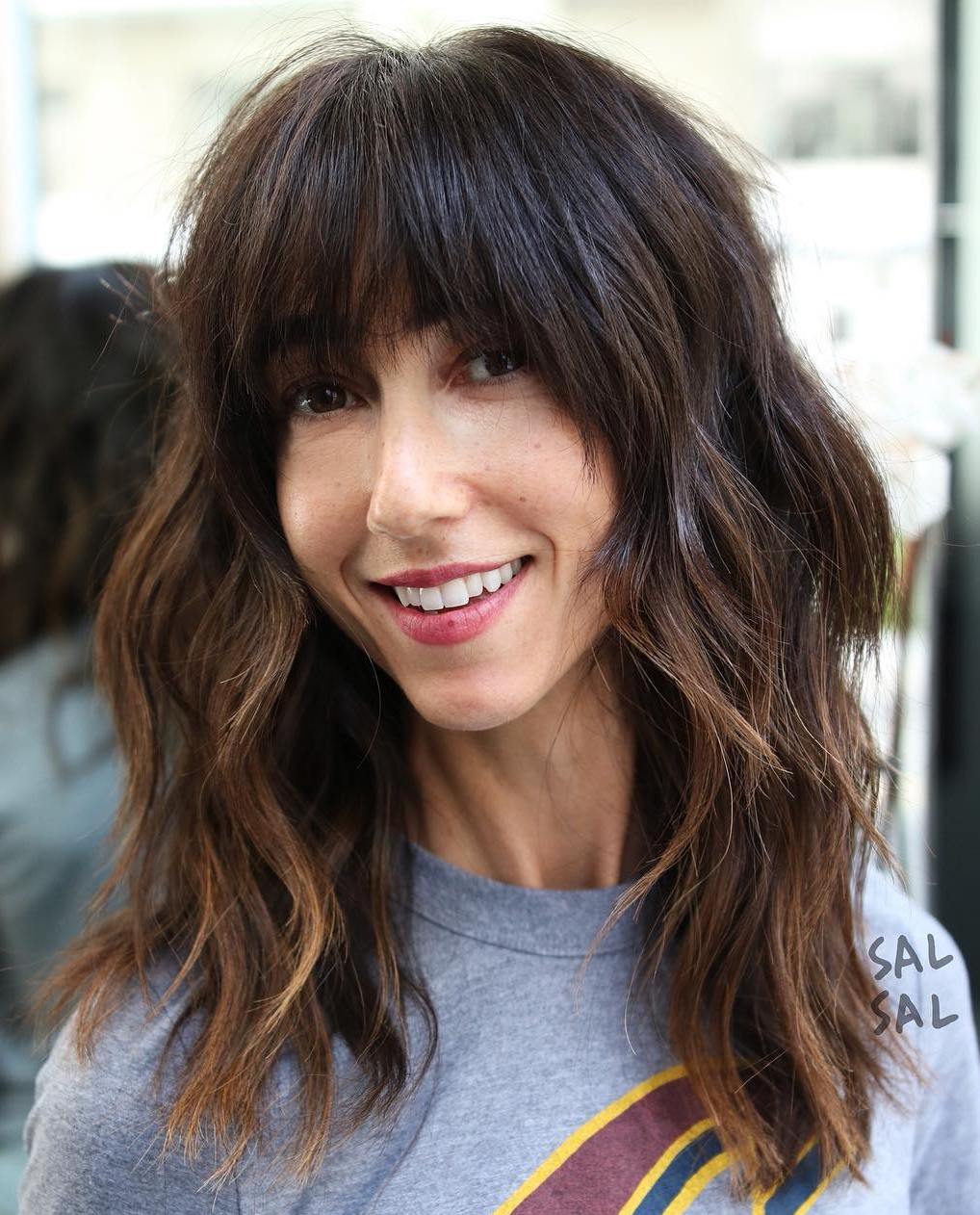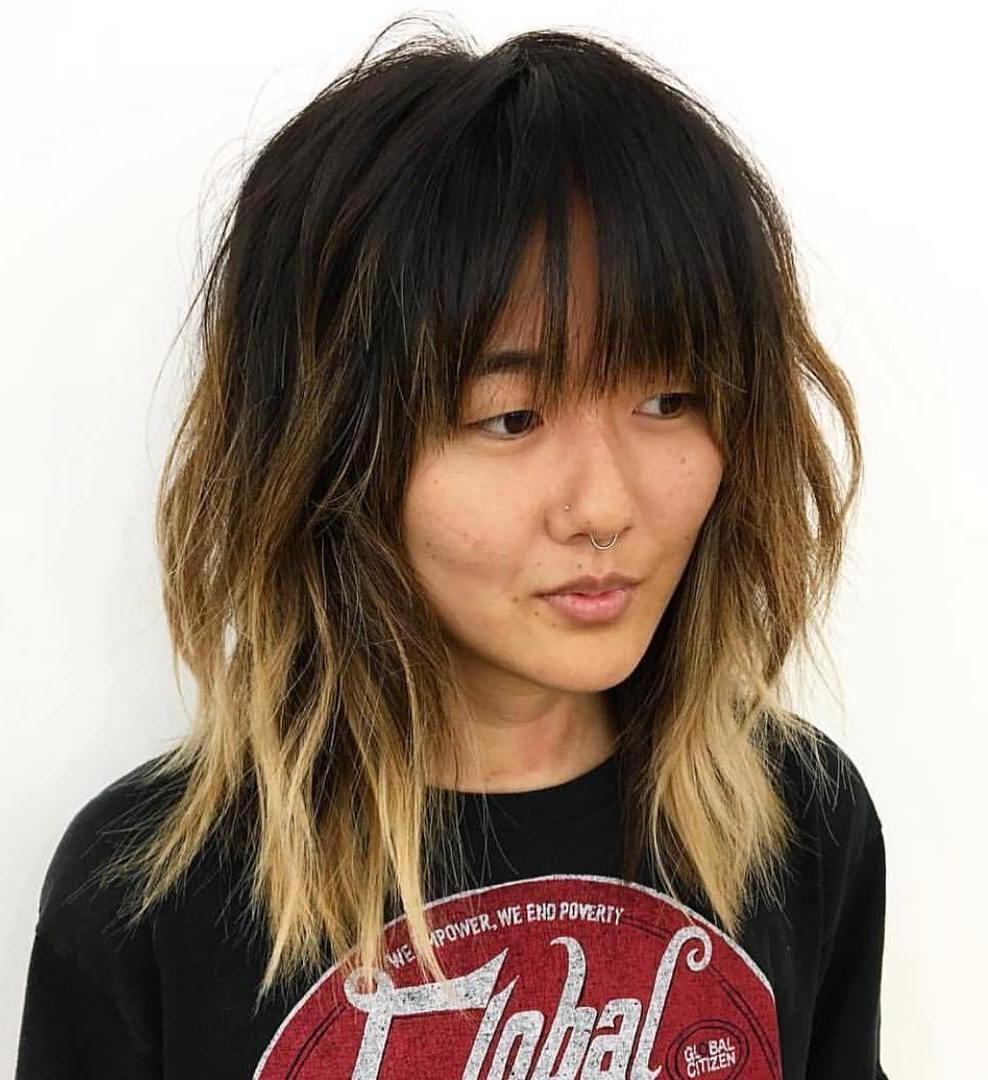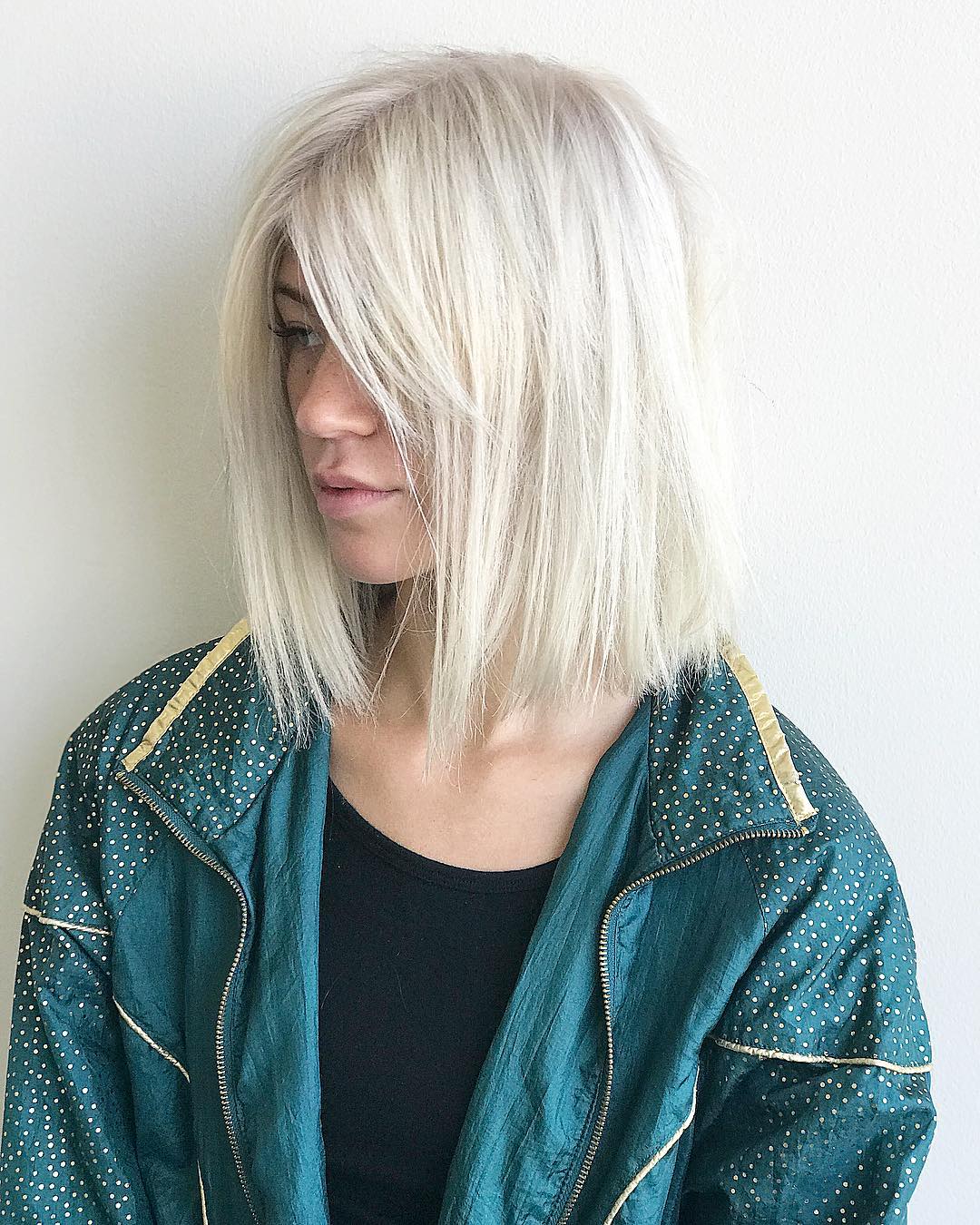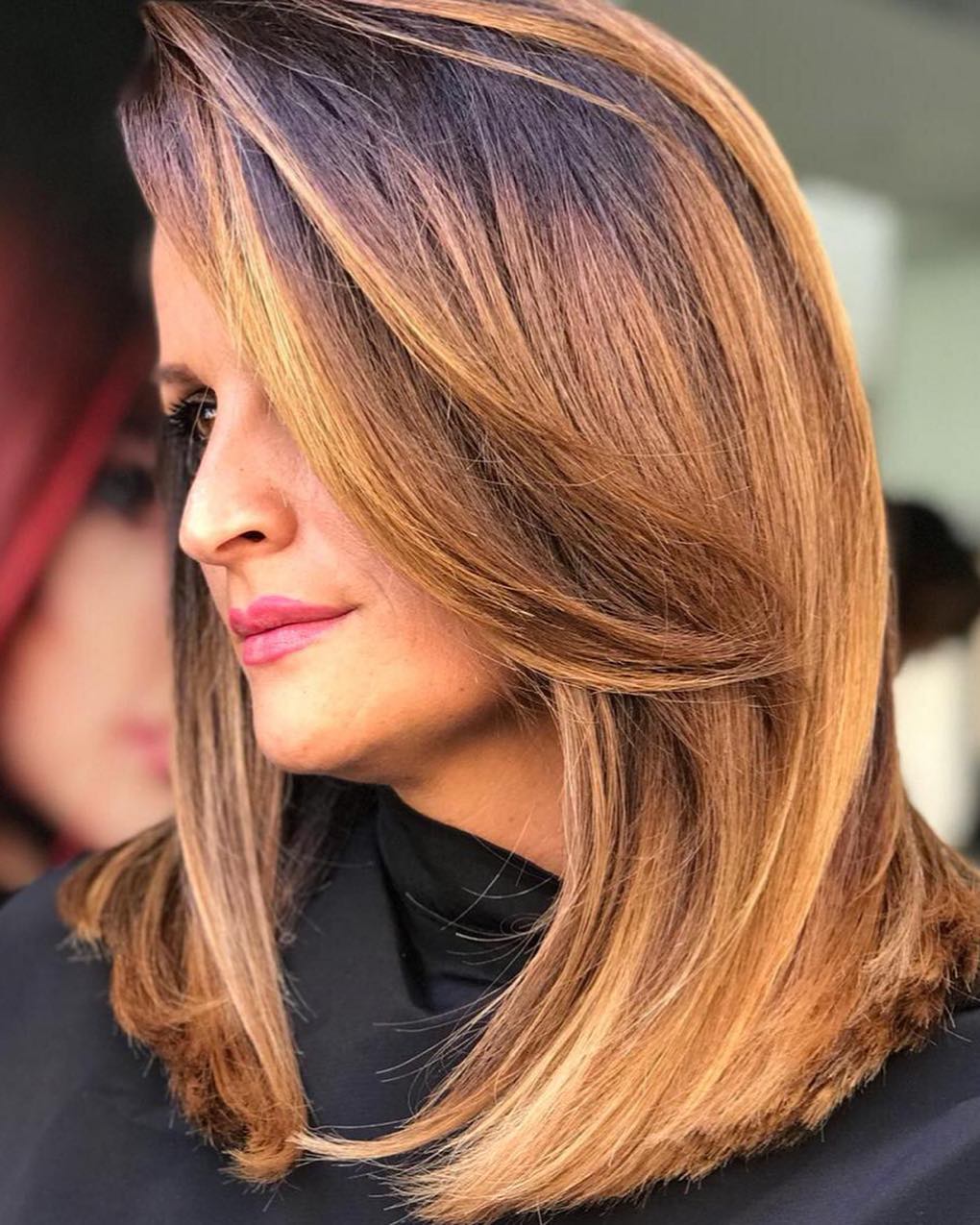 Short Hair with Bangs: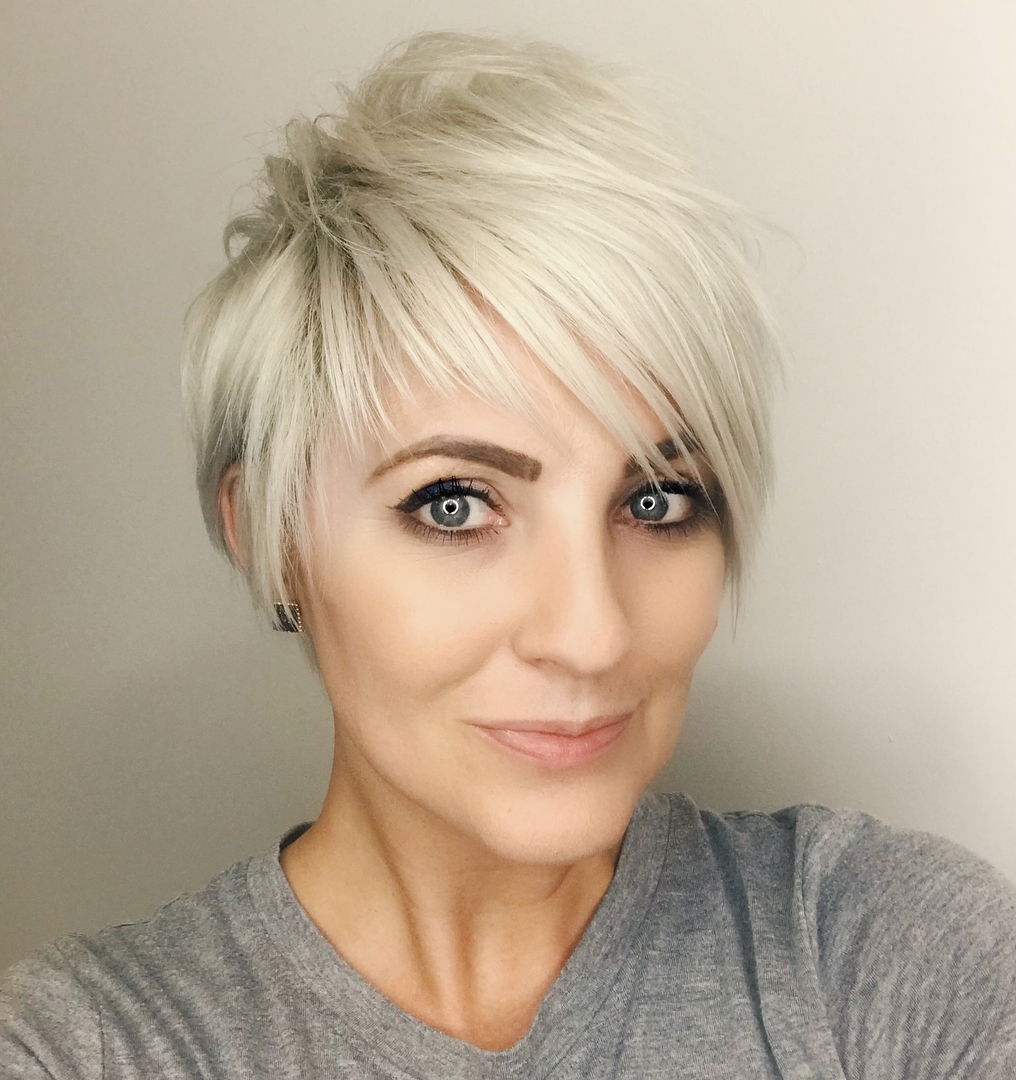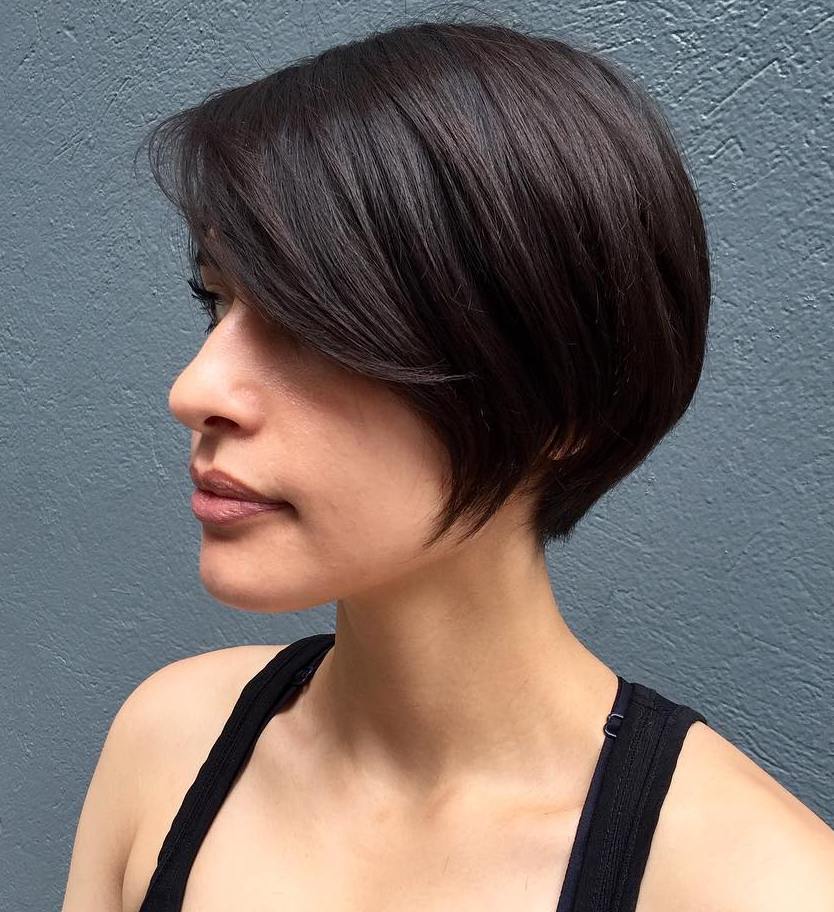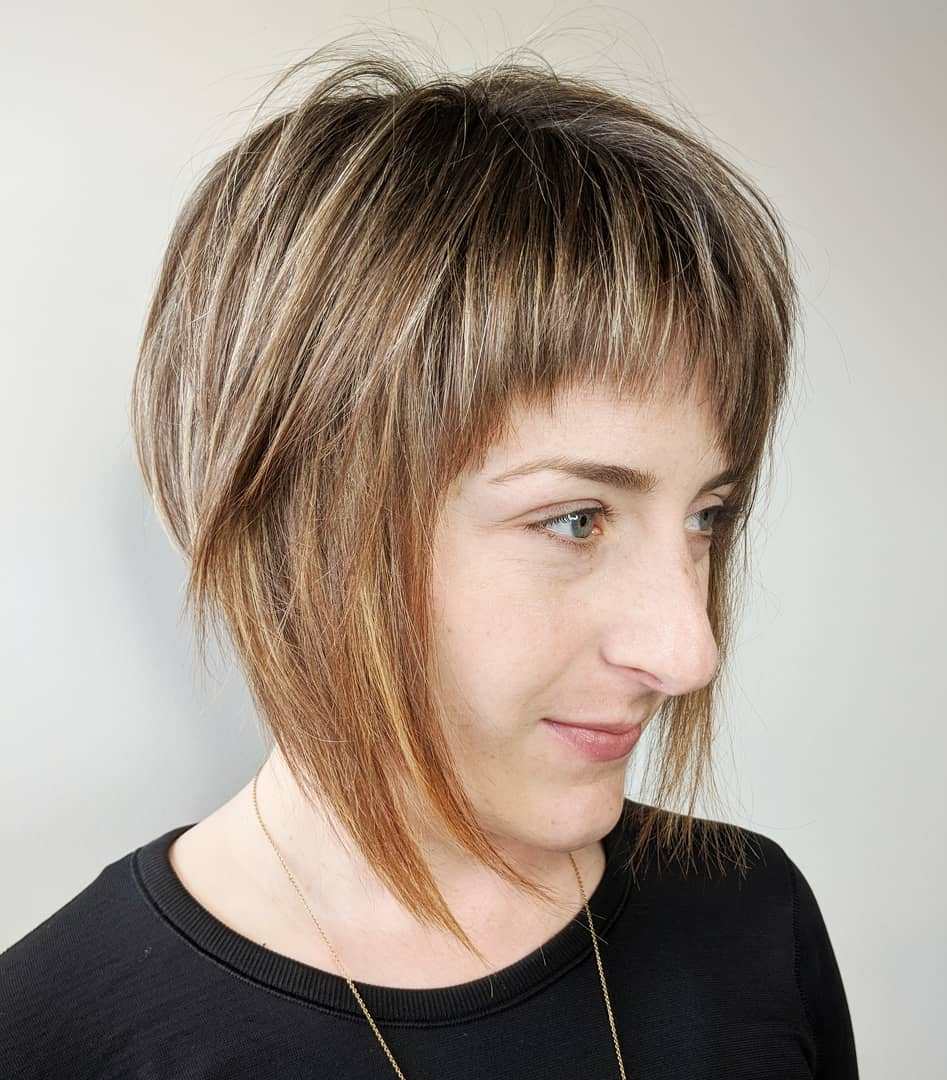 Best Hairstyles with Side Bangs: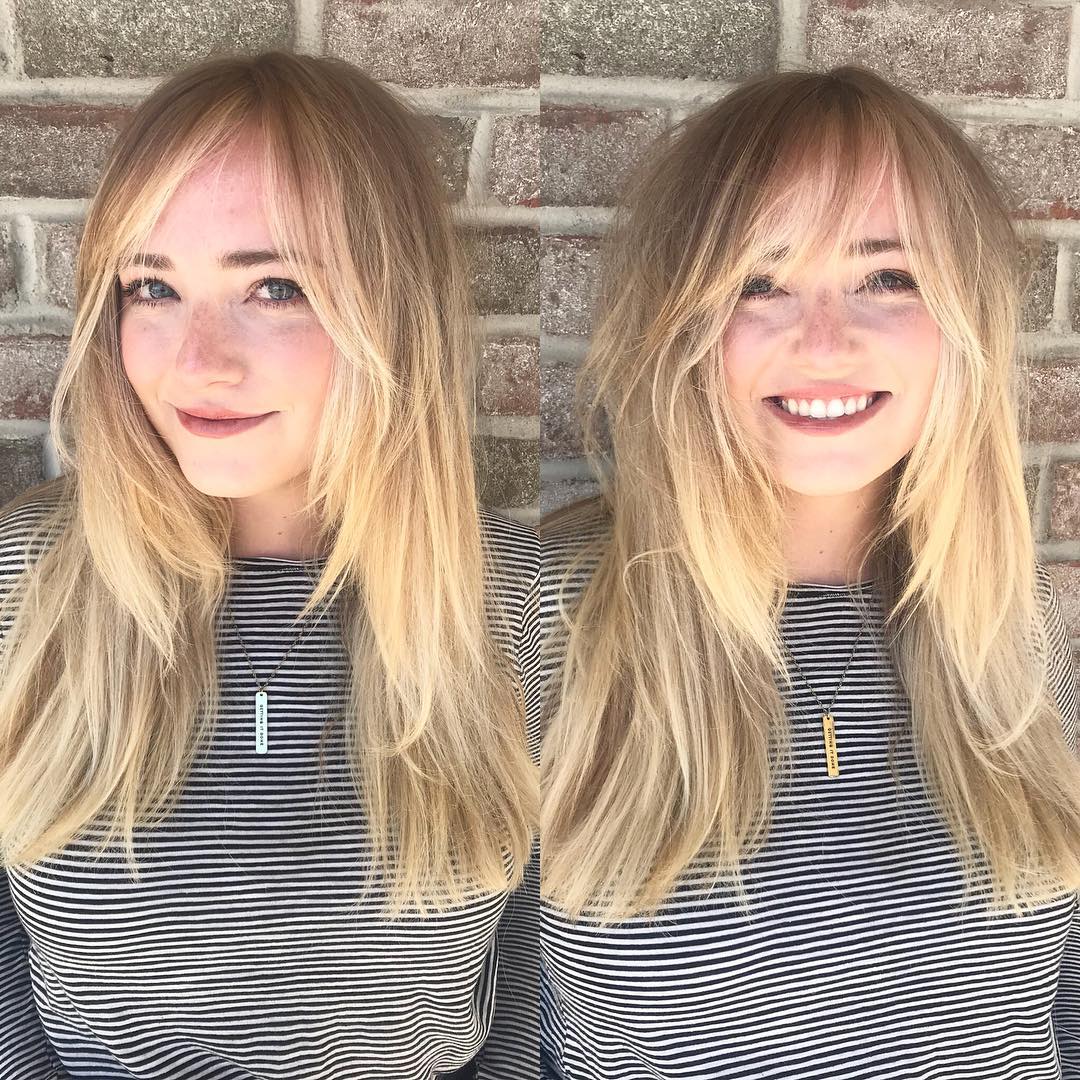 This long hair is nicely layered around the face and complimented with long shaggy bangs that can be styled in different ways like illustrated below.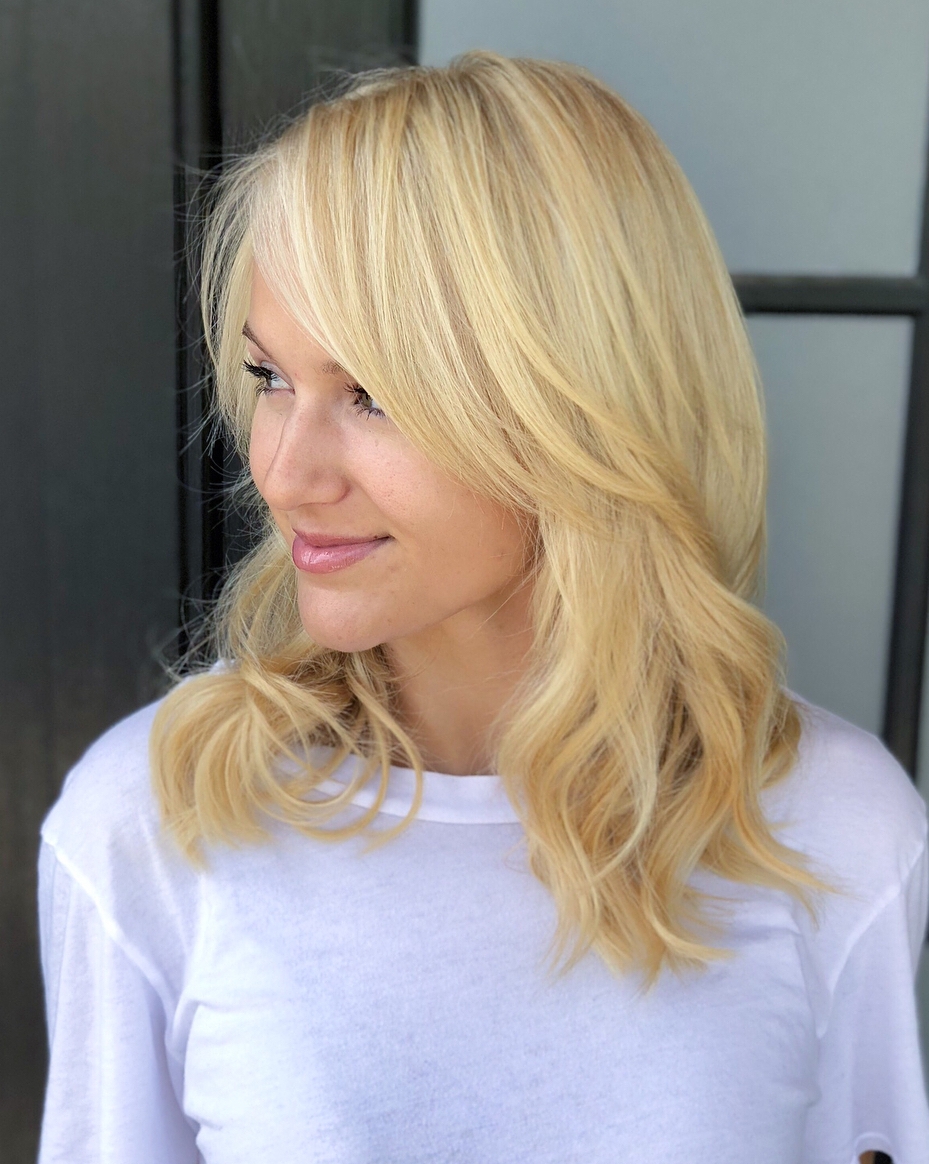 Side bangs work fine for medium length hairstyles, especially when you need to add face framing layers.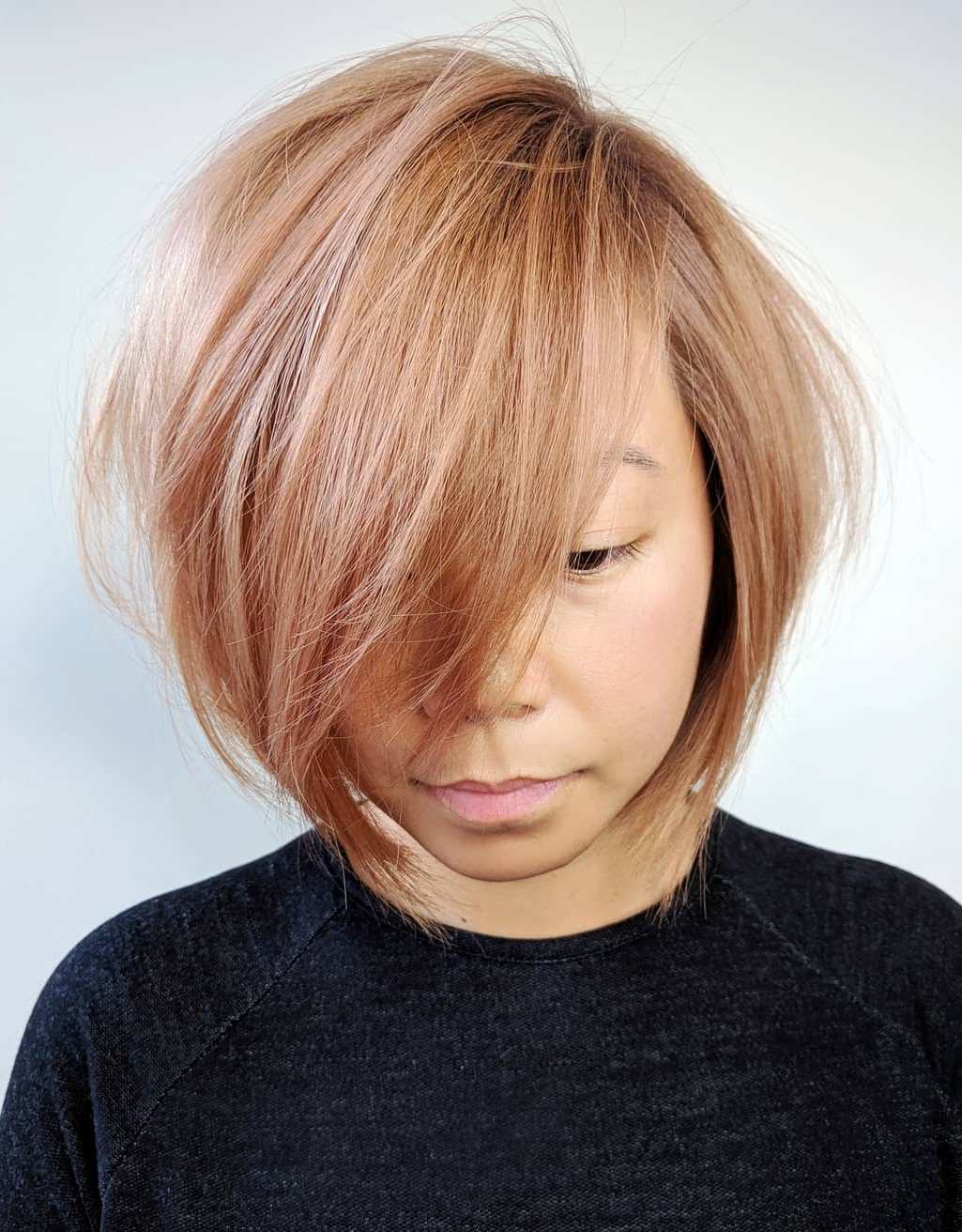 This peachy blonde bob draws stares and accentuates the soft texture of fine hair. Yet, the long side bangs help make the hairstyle more voluminous and crisp.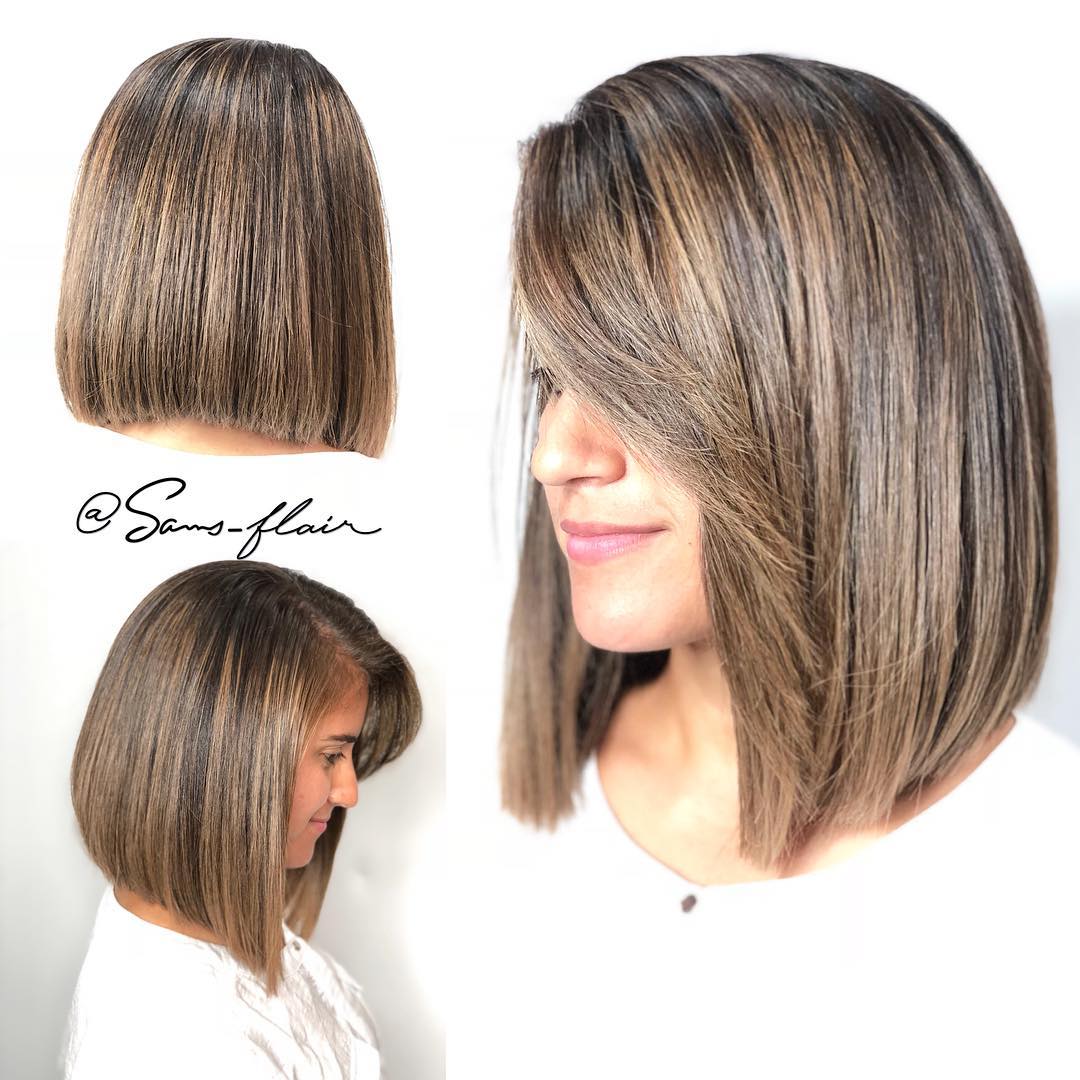 We like the highlights that make this brown hair shine, but we absolutely adore the subtly feathered bangs. Without them, the hairstyle might be too sleek and run-of-the-mine.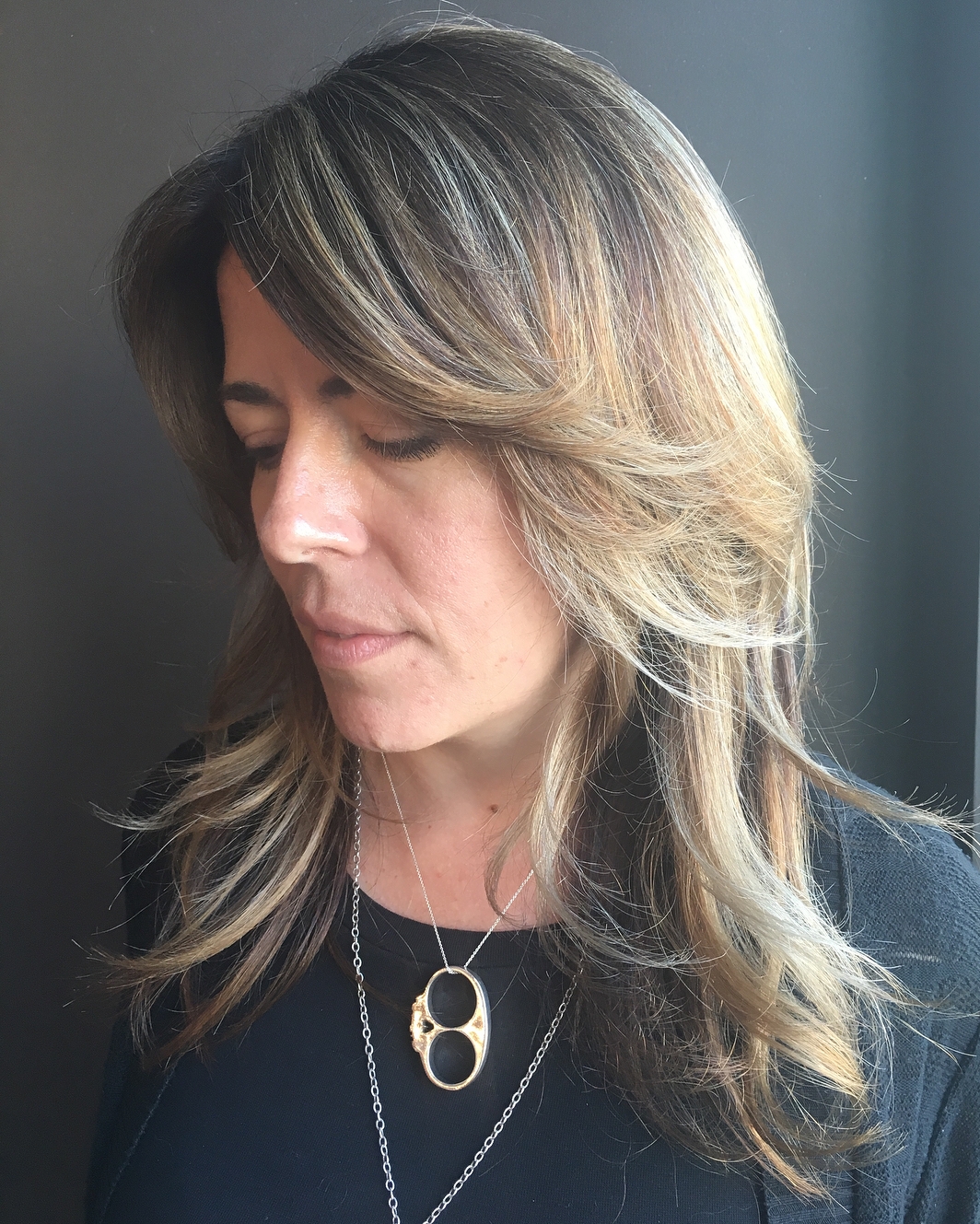 Feathered and side-swept, these bangs serve to open the face, while balancing heavy layers on the bottom of the long hairstyle.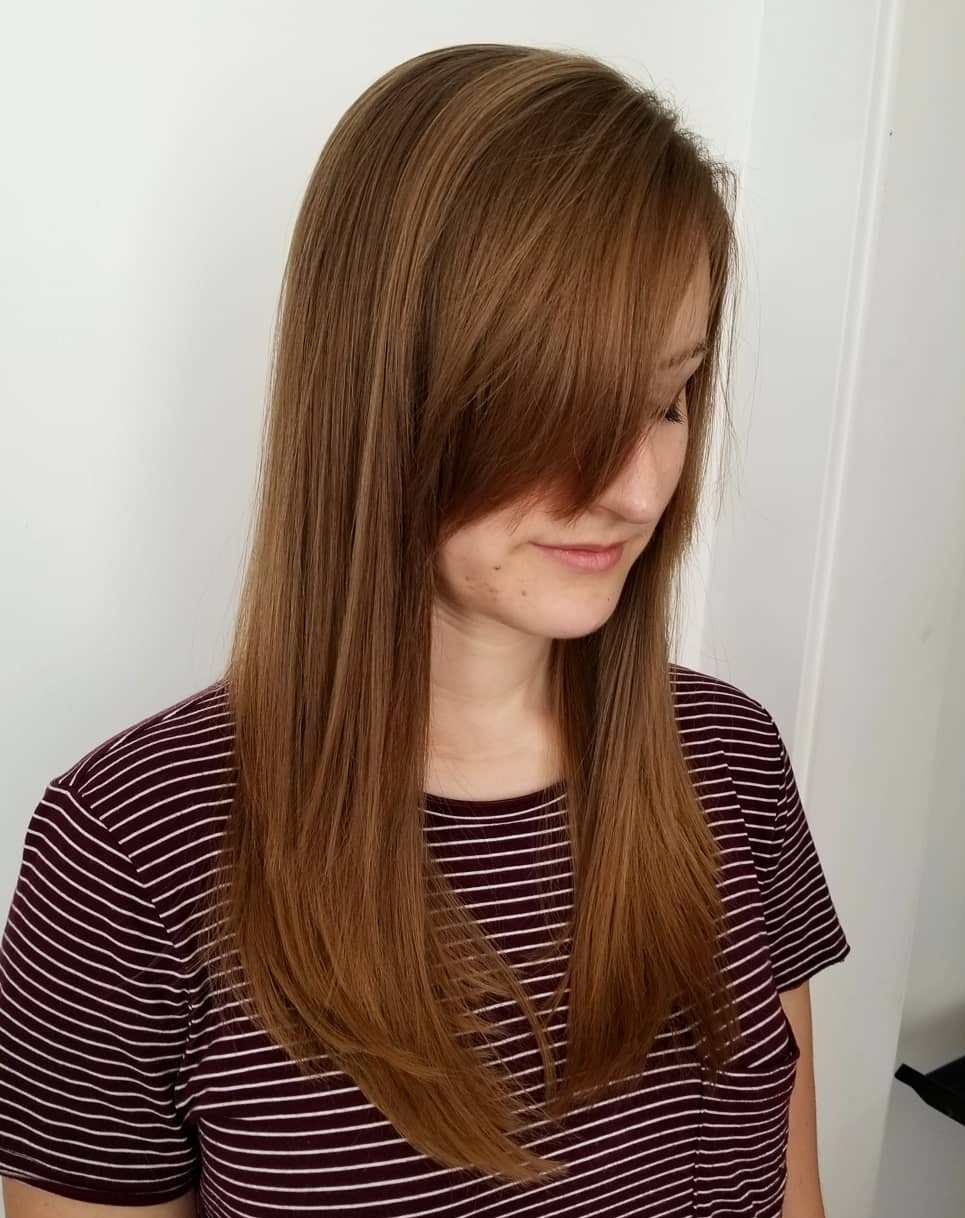 Straight layered hair may still look flat when all its texture is pulled to the ends. Side bangs redistribute the focus, adding an eye-catching curve to the face.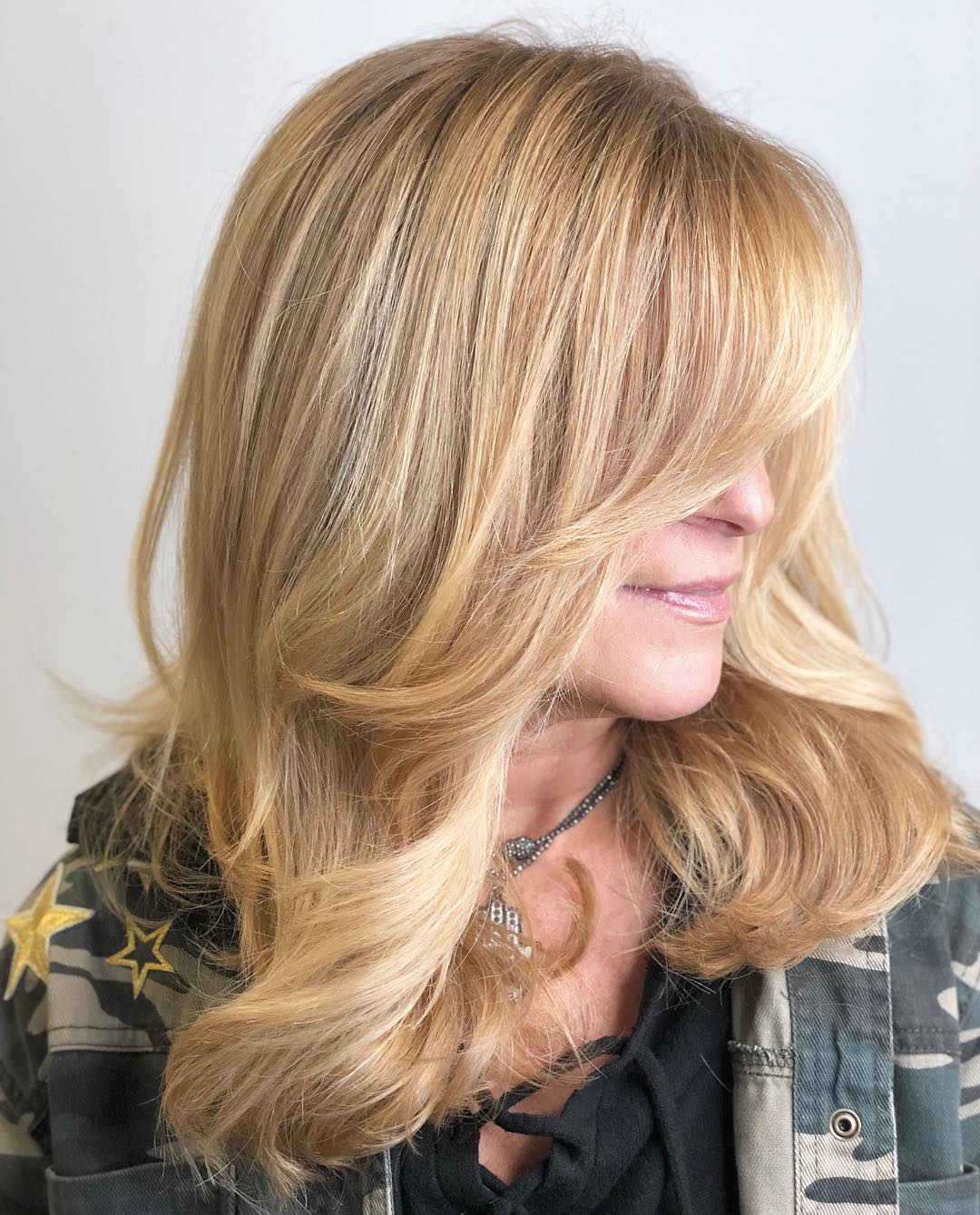 This strawberry blonde hair pops with soft waves and sophisticated layers. Flip them out and combine with side bangs to get an elegant look!
Classy Bob Haircuts to Wear with Fringe:
Bobs and bangs are the hottest trends, and we have seen an array of A-list celebs sporting both. They teamed up textured bangs with shaggy bobs, wore blunt cuts with layered fringes, added stick-straight tresses to wavy 'dos and even fooled us with faux bangs.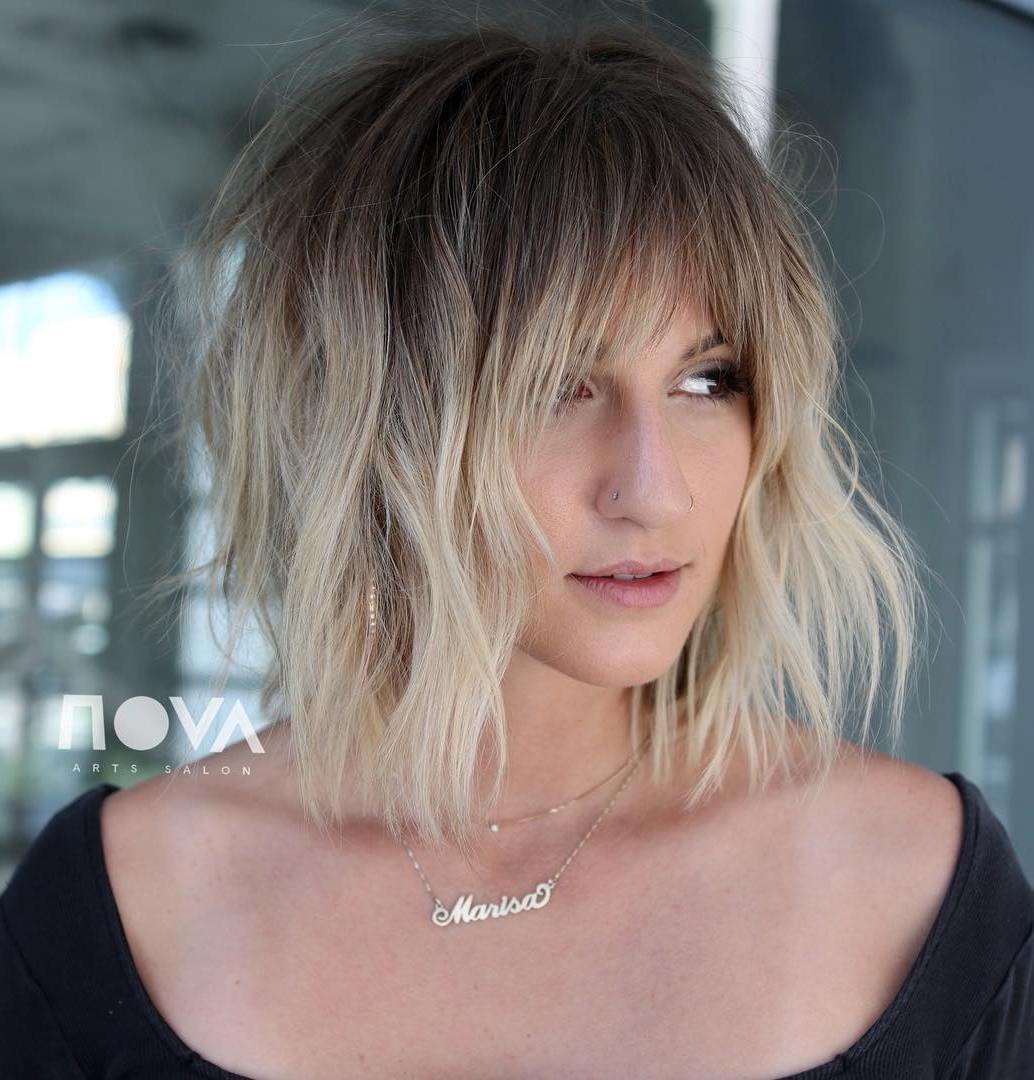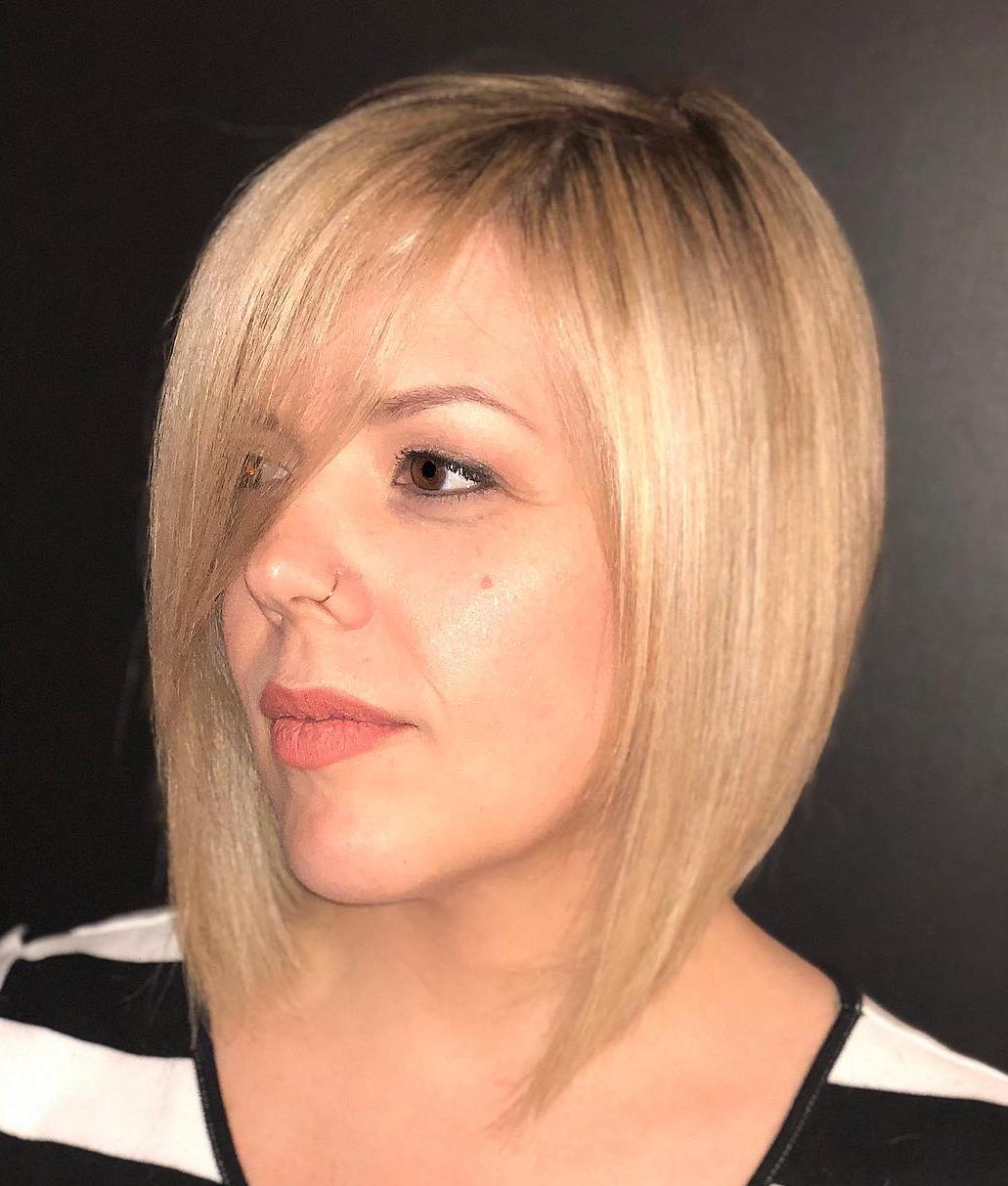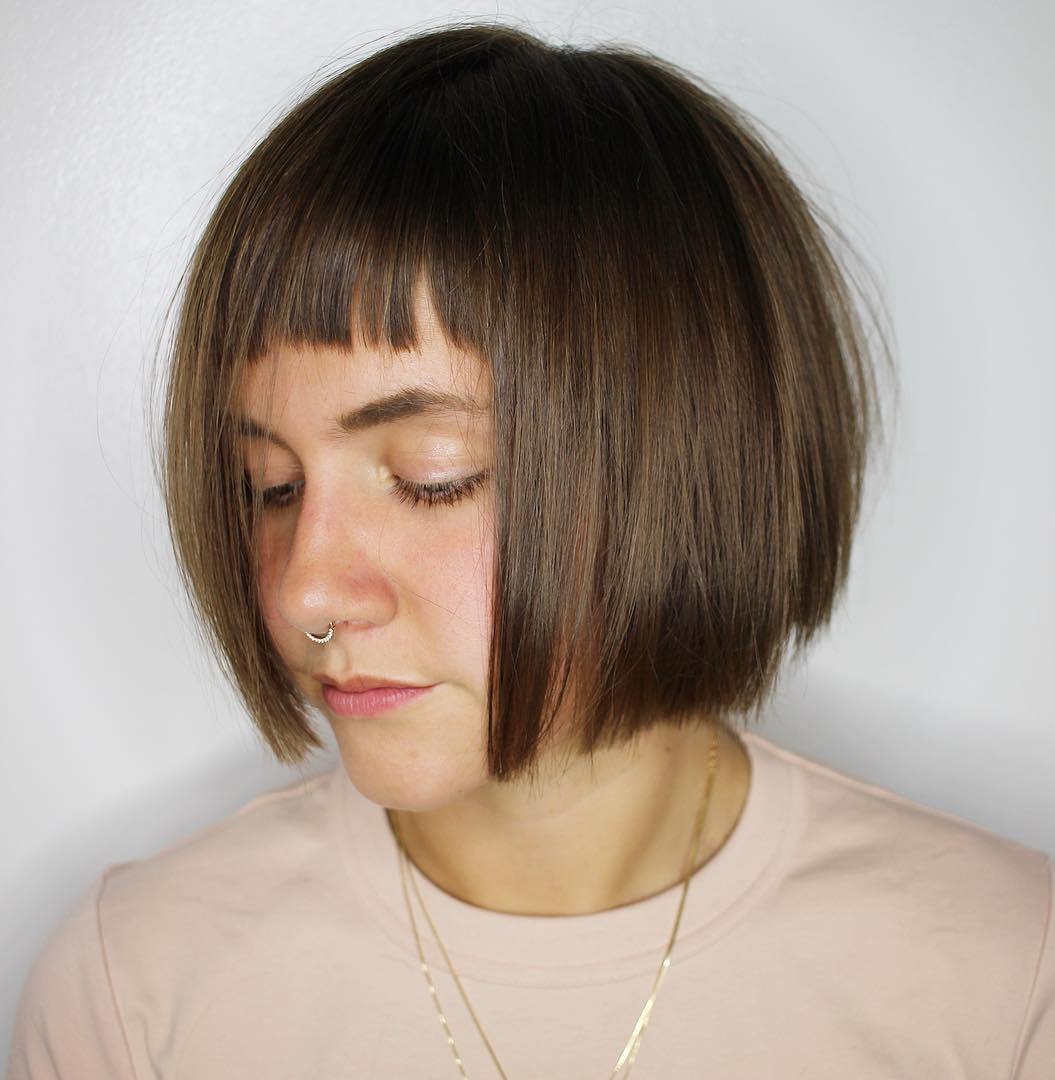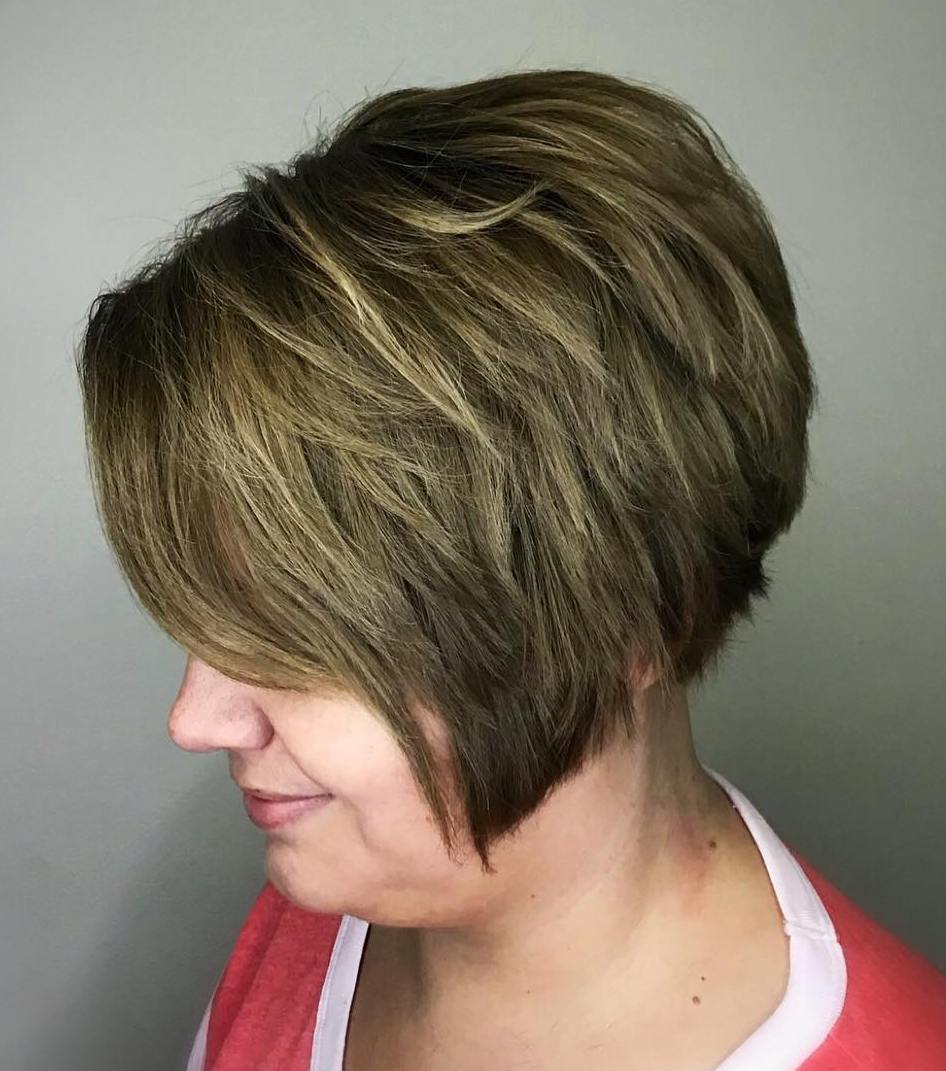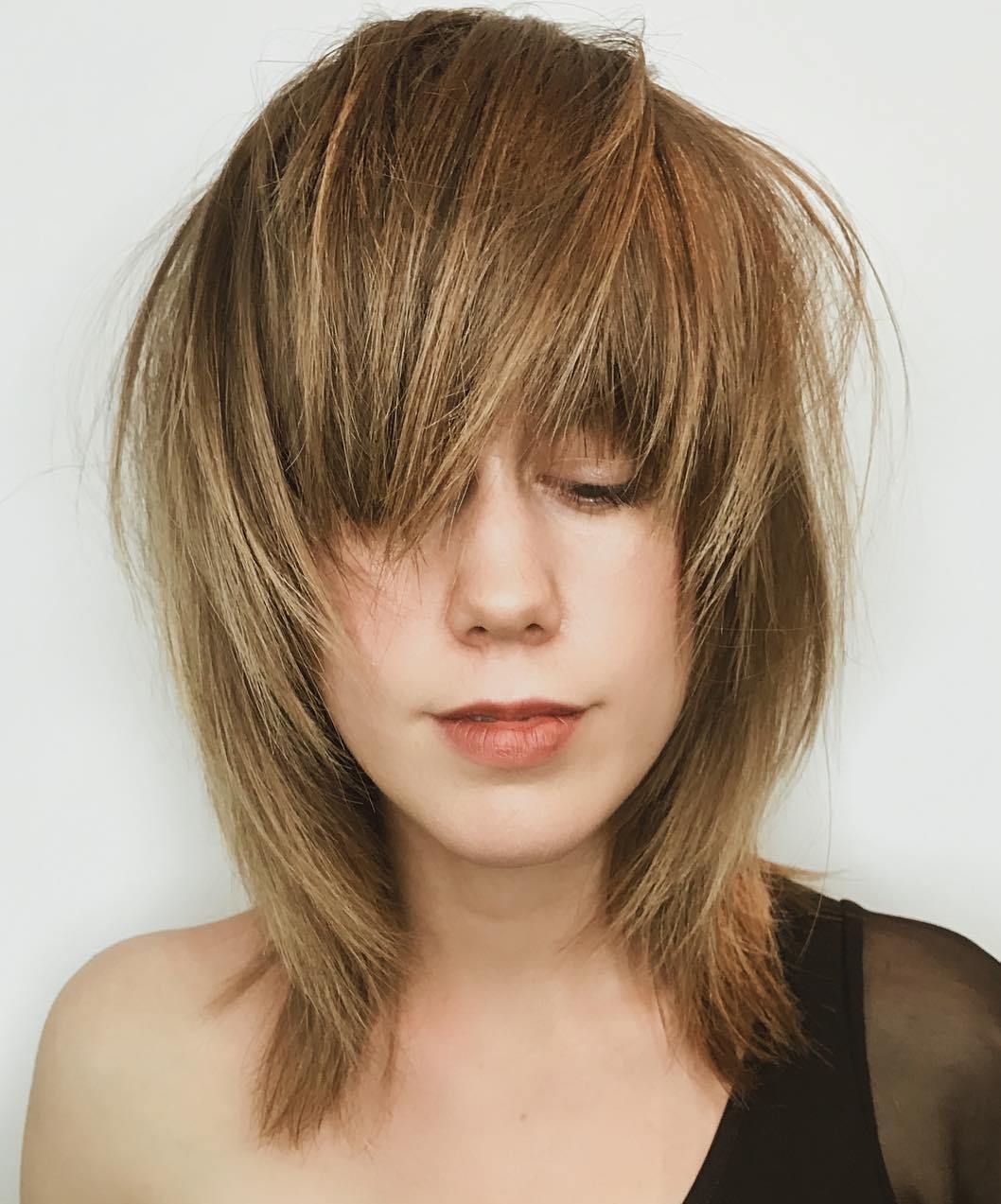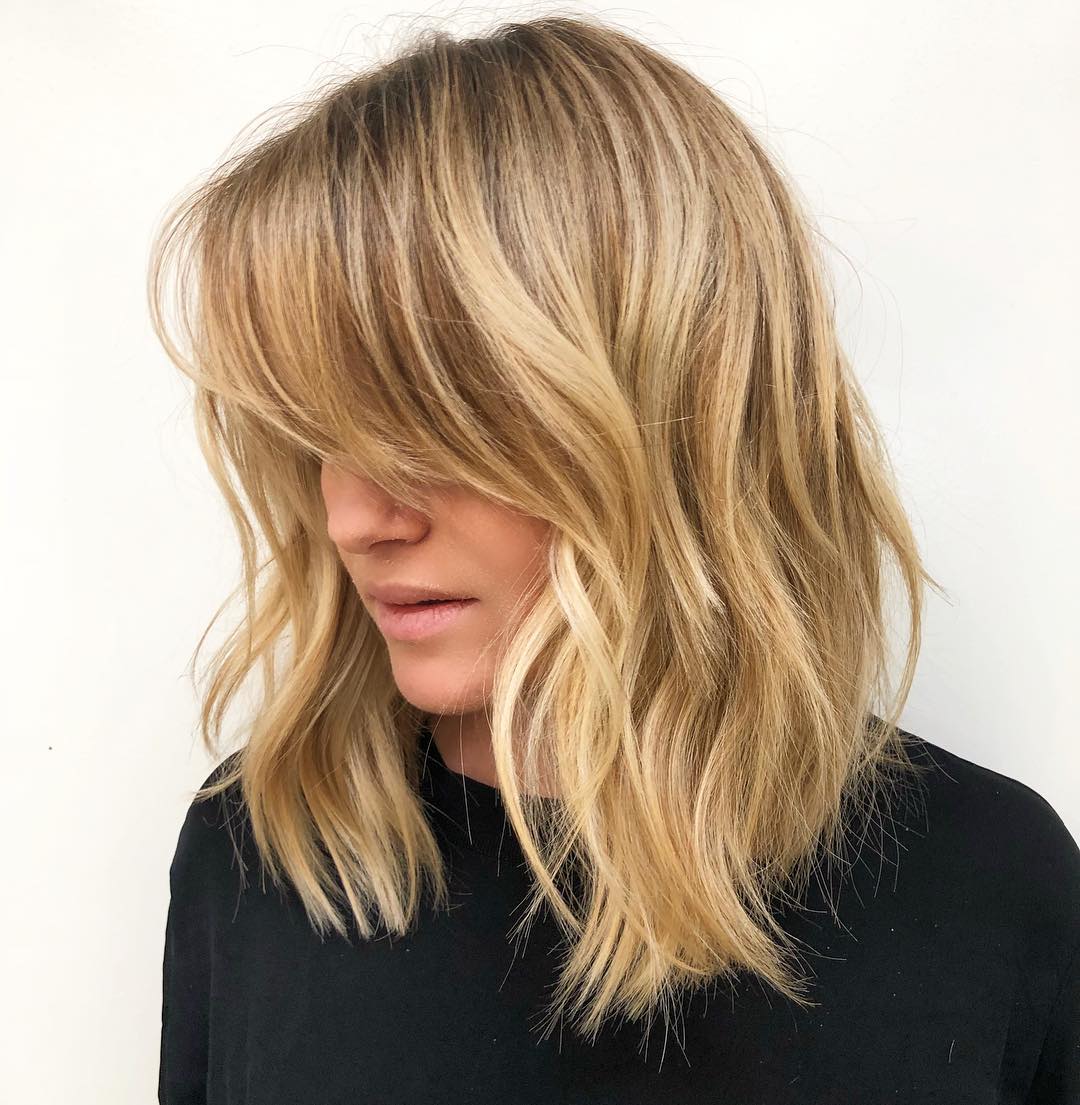 Since these hairstyles with bangs are all worn by real women. Go for your new stunning look, and we'll be happy to find it getting likes and shared by your followers, who are as obsessed with the beauty of hair as we are!