Short bob haircuts have been in trend from many years. Nowadays it's not tough anymore for modern day women to look fabulous with short bobs.
There are lots and lots of fascinating varieties of this haircuts that you must try. So, don't make the mistake of thinking that a short bob is just a regular haircut. Do have a look at the most extraordinary short bob haircuts.
Ash Blonde Bob:
Blonde bob is an outstanding and classy combination that one could wear it very easily. Create a sassy look for yourself with an ash blonde bob.
Make sure to generate casual-looking layers all over your head and fill it up with the cool shade of ash blonde. This style is very easy to gain and it looks stylish on any face shapes for sure.
Beachy Bob:
Blonde Bob:
Every women want to look flattering and gorgeous with their haircut and this blonde mixed bob is the perfect style to achieve it. Get an eye-catching appearance with a blonde bob. You can add curls and waves to the layers or simply keep it straight. But make sure to color your hair blonde to get a shine for yourself.
Blunt Bob:
Walk with confidence in a blunt bob. Let there be crisp edges and a nice angle for the bluntly cut layers. Make sure to go for a natural color so that the focus lies on the haircut. Get yourself the most amazing and attractive look by wearing this lovely blunt bob haircut.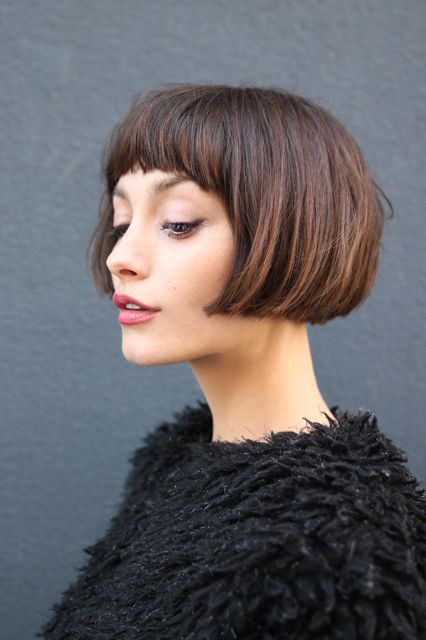 Blunt Wavy Bob:
Short haircuts are fun, and when you think of it bobs are the first style that comes to your mind. Why not? Because bobs are everywhere. If you want to carry off bold short haircuts with grace and poise then just opt for this wavy bob hairstyle and glam your look.
Blunt White Bob:
Casual Bob:
Chestnut Brown Bob:
Chin Length Bob:
Classic Blunt Bob:
Curly Wavy Bob: