Flowers are a big visual delight, and that's why they are mostly to incorporate into home and party decor plans. If you are concerned with the decorations, opt for the artificial flowers that will live longer than the fresh flowers, but it may be costly to buy a bunch of faux flowers. So, why not make your own beautiful tissue paper flowers at home in dozens and without getting a bit expensive?
You can use tissue paper flowers to decorate your home and party for baby showers, bridal showers, and weddings. Browse this list of 20 easy DIY tissue paper flowers that are colorful and comes in all sizes and will be super quick and easy to make.
DIY Giant Tissue Paper Flowers:
This giant tissue paper flowers look like a natural one, will be a great choice for party and festival decorations. Cut fringes in a crumpled tissue paper circle to make the center of the flower. Next stack the tissue paper petals to make lovely big flowers.
Pretty DIY Tissue Paper Flower: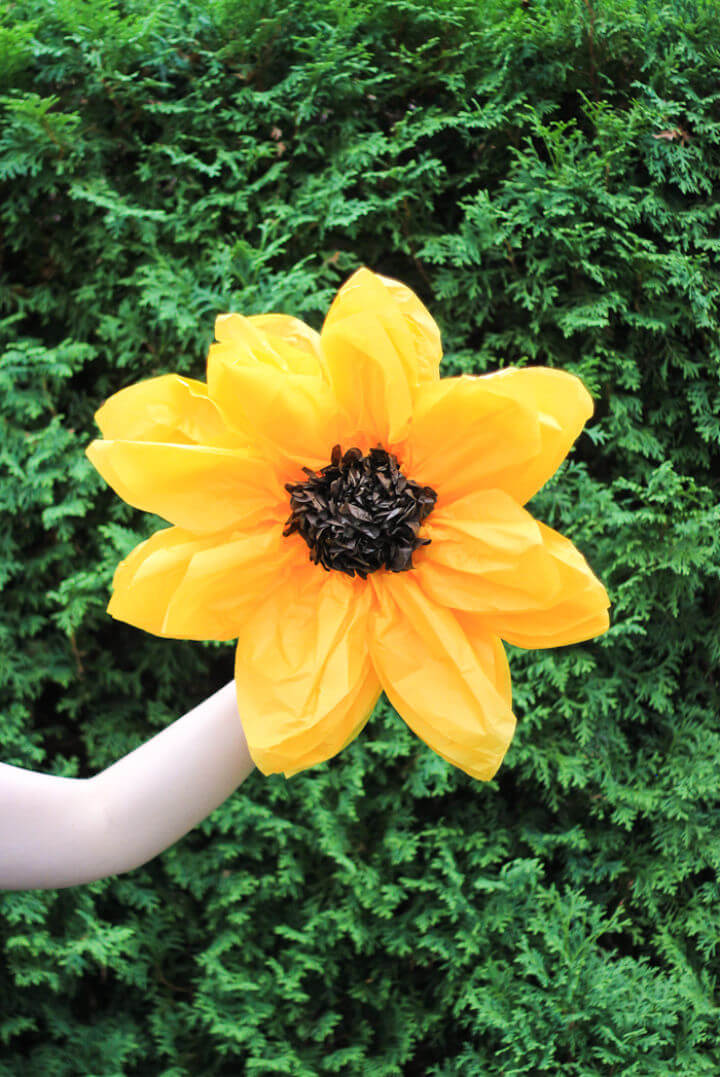 Again simple stack the tissue paper petals to make this giant yellow flower, don't forget to add a brown tissue paper center, a cool sunflower to make with tissue paper.
DIY Tissue Paper Cajun Hibiscus Flower: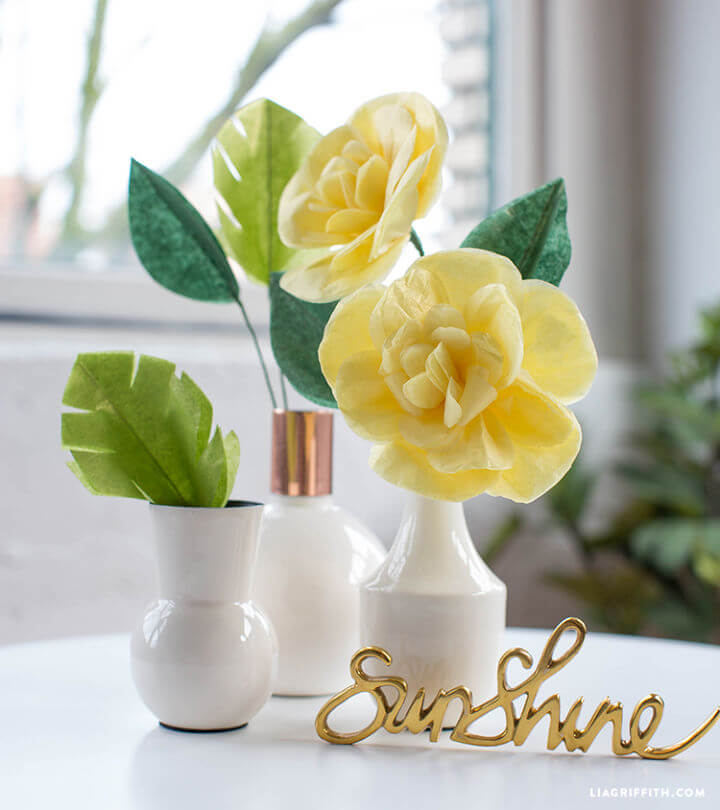 Willing to add some colorful hibiscus flowers to your wedding decorations? They will droop soon. So, opt for these tissue paper Cajun hibiscus flowers that will not wilt and will stay as beautifully throughout the wedding ceremony.
DIY Oversized Flowers:
These DIY oversized tissue flowers can be added to home, parties, weddings, and different occasions as an enchanting decoration. Here you only need to stack the tissue paper sheet cutouts around a handmade flower center, and here you go.
Tissue Paper Flower Garland:
Raise the paper flowers game to the next level by making further cute and enticing decorations out of them. String them up and make cool floral garlands for parties and home decoration will never go out of style.
DIY Tissue Paper Ice Cream Cone Flowers: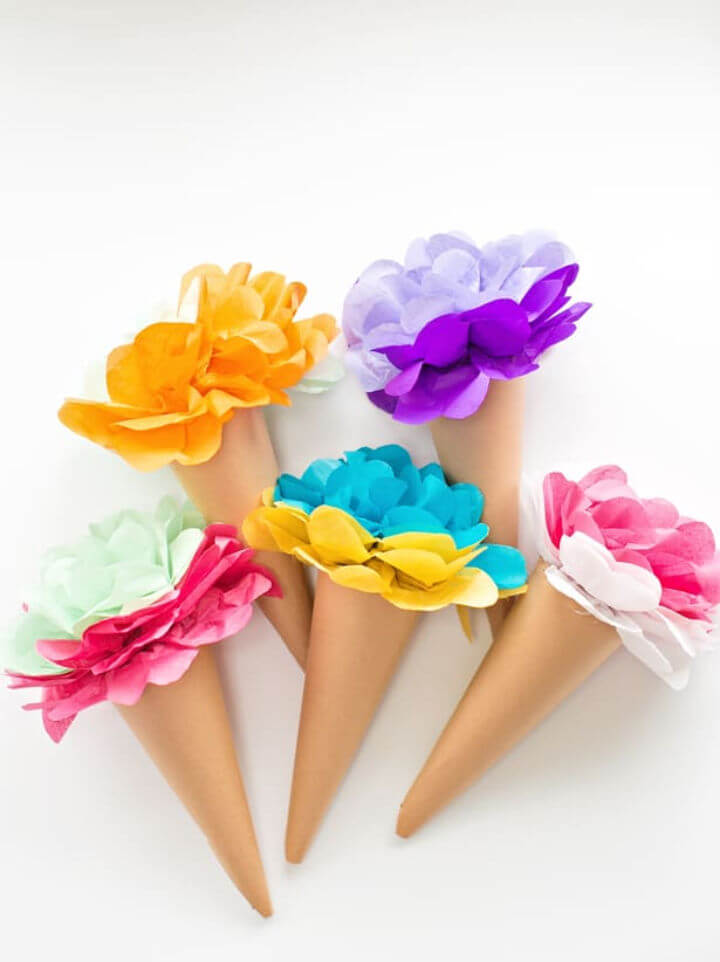 Make Your Own Paper Flowers:
Looking for the best accent to adhere to the top of your gift box? Then choose these DIY tissue flowers, will make a great accent for all gift wraps include it also to your party and festival decors. The quick, inexpensive, and easy-to-make flower decorations to make at home.
Tissue Paper Flower Bouquet Canvas:
DIY Spring Tissue Paper Fringe Flowers:
Welcome the spring season with these colorful paper flowers, will give a warm welcome to the spring season. Layer or stack the tissue paper strips and cut fringes in them, next roll them up around a stem making a cool and colorful flower decoration.
Beautiful Tissue Flowers: