The bob is a stylish and classic hairstyle that can be worn by everyone.
Whether you're a stylish diva with full of attitude or the girl next door these straight bob haircut will surely grab your attention. There are a plethora of variations available in a straight bob which can make you look special every single day and let you be ready for any occasion. Check out the extraordinary styles of blunt Bob and pick whatever you want.
Ash Brown Straight Bob:
Rose Byrne wore this classy bob with every strand in rightly in place. Appear uber-stylish by donning an ash brown straight bob. The dualistic effect of ash brown will give you a futuristic look. All you need to do is to see that the layers of your hair remain straight. This style will surely give you an amazing look.
Asymmetrical Bob:
Asymmetrical short haircuts pretty cool and cute for a stylish and stunning women. You can achieve an enchanting appeal with an asymmetrical bob. Customize your bob with multiple layers, curls, and colors to get the asymmetry. The effect of this asymmetric bob cut is truly very elegant and beautiful.
Blonde Bob With Side Part:
You can achieve a precise and finished appearance by choosing a blonde bob with a side part. Just ensure that the bob is of medium length and it gets adorned with a stunning blonde color. This superlative hairstyle will give you stylish diva look.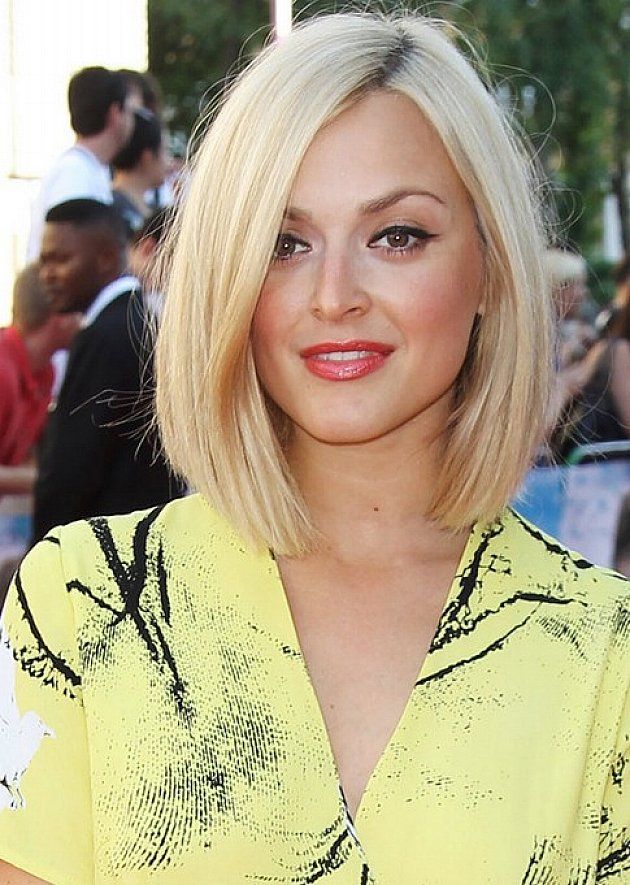 Blonde Straight Bob:
Let the strands of your hair fall freely with a blonde straight bob. Make sure to choose a nice shade of blonde that can complement your complexion. The lighter blonde hue all over makes the gorgeous face brighter. The splendid straight bob is quite trendy.
Center Parted Long Bob:
Gain a thoroughly symmetrical look for yourself with center-parted long bob. You must accurately provide a center parting on the top to accompany your long bob. You may even tuck some hair behind an ear to look stylish. Ladies don't wait anymore opt this style and glam your look.
Deep Side Parted Chocolate Brown Bob:
Embrace an exotic beauty with a deep side-parted chocolate brown bob. Make sure that almost all of your hair is completely combed towards one side and colored with a chocolate brown shade. It's ideal for women who have thin hair or are a bit more petite.
Graduated Straight Ombre Bob:
The ombre look has been in for many years now, and it is here to stay for a long. Let your hair look voluminous and also get a refreshing look with a graduated straight ombre bob. Make sure to color the layers with ombre shades to get a splendid appearance. So enhance your look with this gorgeous haircut.
Honey Blonde Highlighted Bob:
Highlights is one of the great ways to spice up your hairstyle, it will give the glow that you have always seeking for. Gift yourself a sweet outlook with a honey blonde highlighted bob. You can mix the honey blonde shade with lighter golden highlights to create a visual treat.
Layered Blonde Straight Bob:
Adulate your face by going for a layered blonde straight bob. Make sure to provide lots of layers to your finer locks of hair and color them with a bright blonde shade. This style is charming and trendy haircut and it looks good with the straight hair.
Long Straight Bob:
Give a slimming effect to your face with a long straight bob. Make sure that you adopt a sleek style that has sharp lines to let your hair look voluminous. This is really a classic style and it is perfect for oval, oblong, and heart face shapes. So wear this haircut and looks the same.