Why is everyone so crazy about the balayage hair technique? There are plenty of other coloring methods, but balayage has been hot and happening for almost a decade now with no slightest signs of its wilting. Let's discuss (and observe) what balayage can offer for a fashionista depending on her hair type, length, and current color.
While many girls think that the balayage is all about making your hair multicolored, there is much more to this technique. Since it implies hand painting, a colorist is free to place color touches and streaks wherever it is required to highlight your bone structure, complement your cut, show off your complexion, or add something lacking in your hair texture. Sure, this freedom allows for better customization, and we are going to see how it works in the real world.
Balayage for Short Cuts: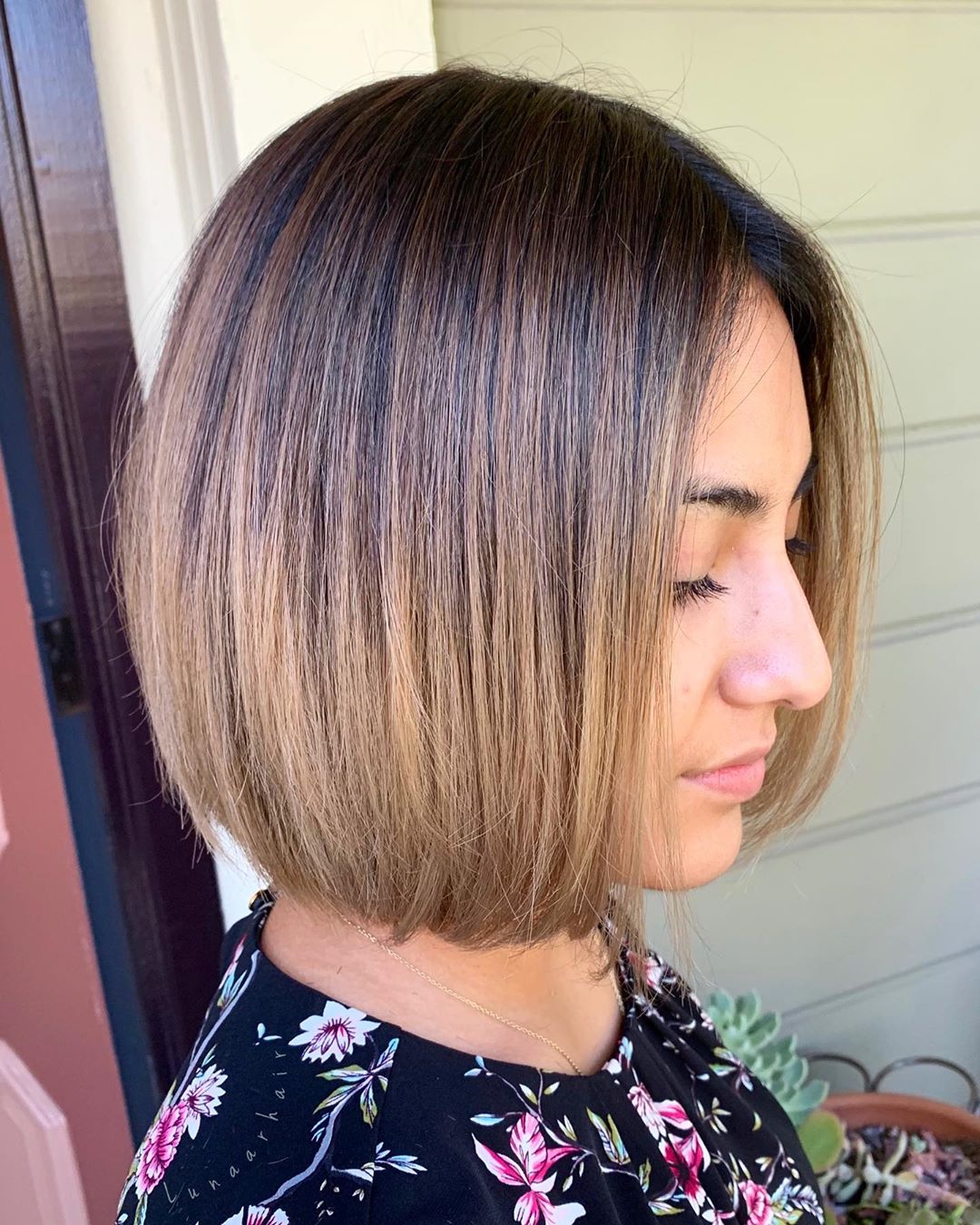 Here is a sweet bob that needs no other bells and whistles apart from a seamless color transition from the initially brown base to sandy blonde.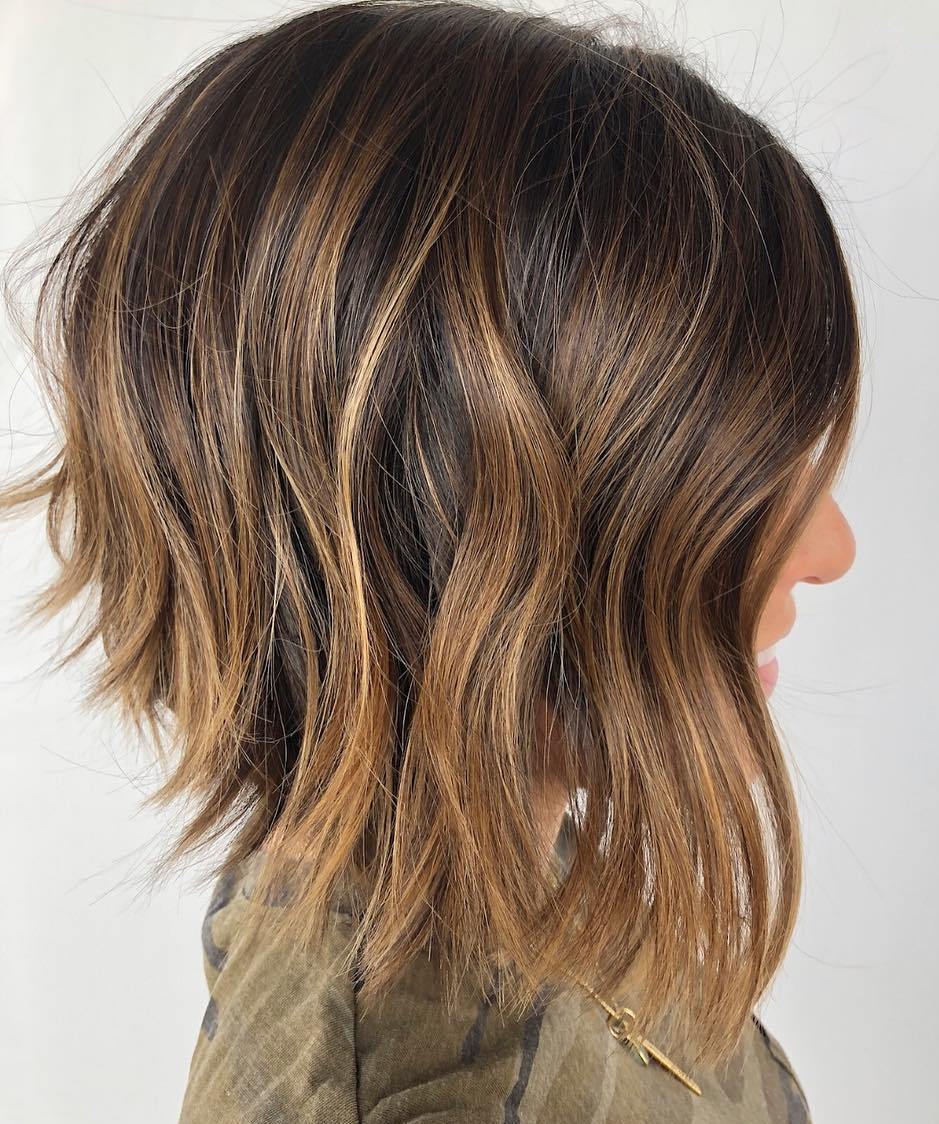 Caramel highlights work great to emphasize piece-y texture on dark heads and add them a bit of shine through tiny lighter streaks.
If you don't feel like a blonde, go for a red balayage to get an eye-catching mix of red wine and copper hues and to dramatize your sassy asymmetric cut.
Balayage for Medium Length:
There is no reason to change your color scheme drastically when you want to add a little depth to your dark hair – just go 1-2 tones lighter.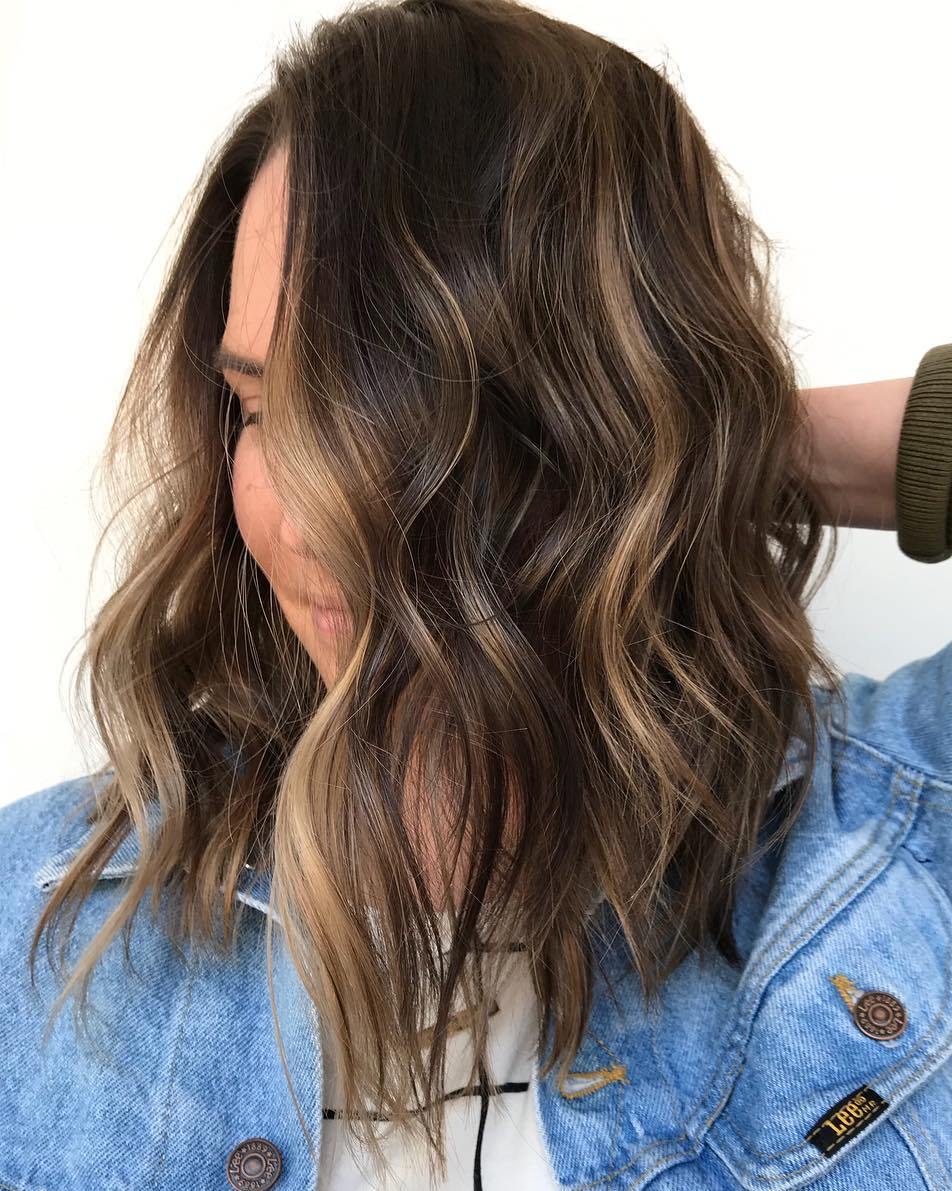 For a brighter, yet still unforced effect, supplement your brown locks with teasy lights – this collar-bone bob boasts some really nice ones.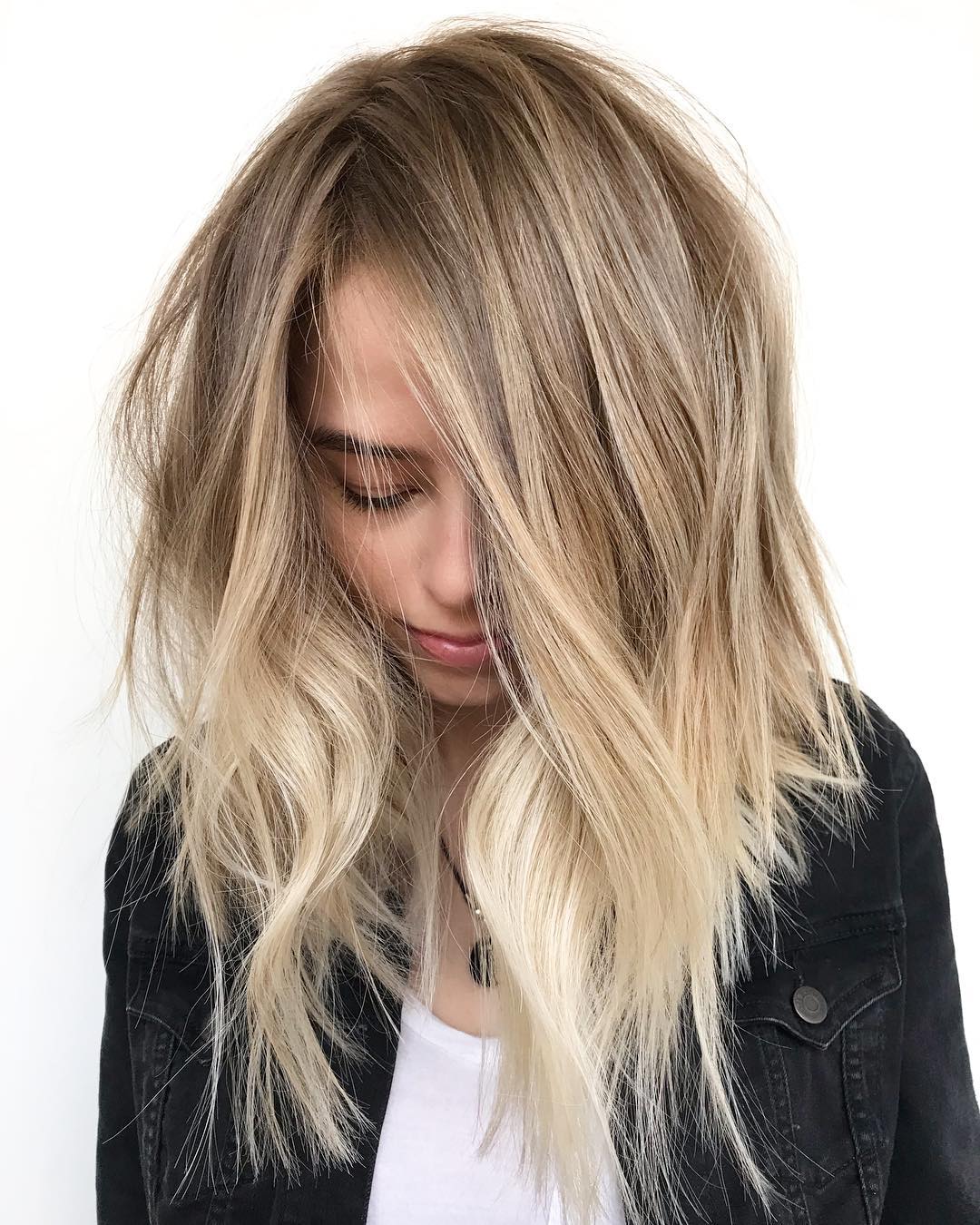 We adore this crisp hairstyle featuring both a spectacular color lift to platinum blonde and artistic highlights to soften the transition.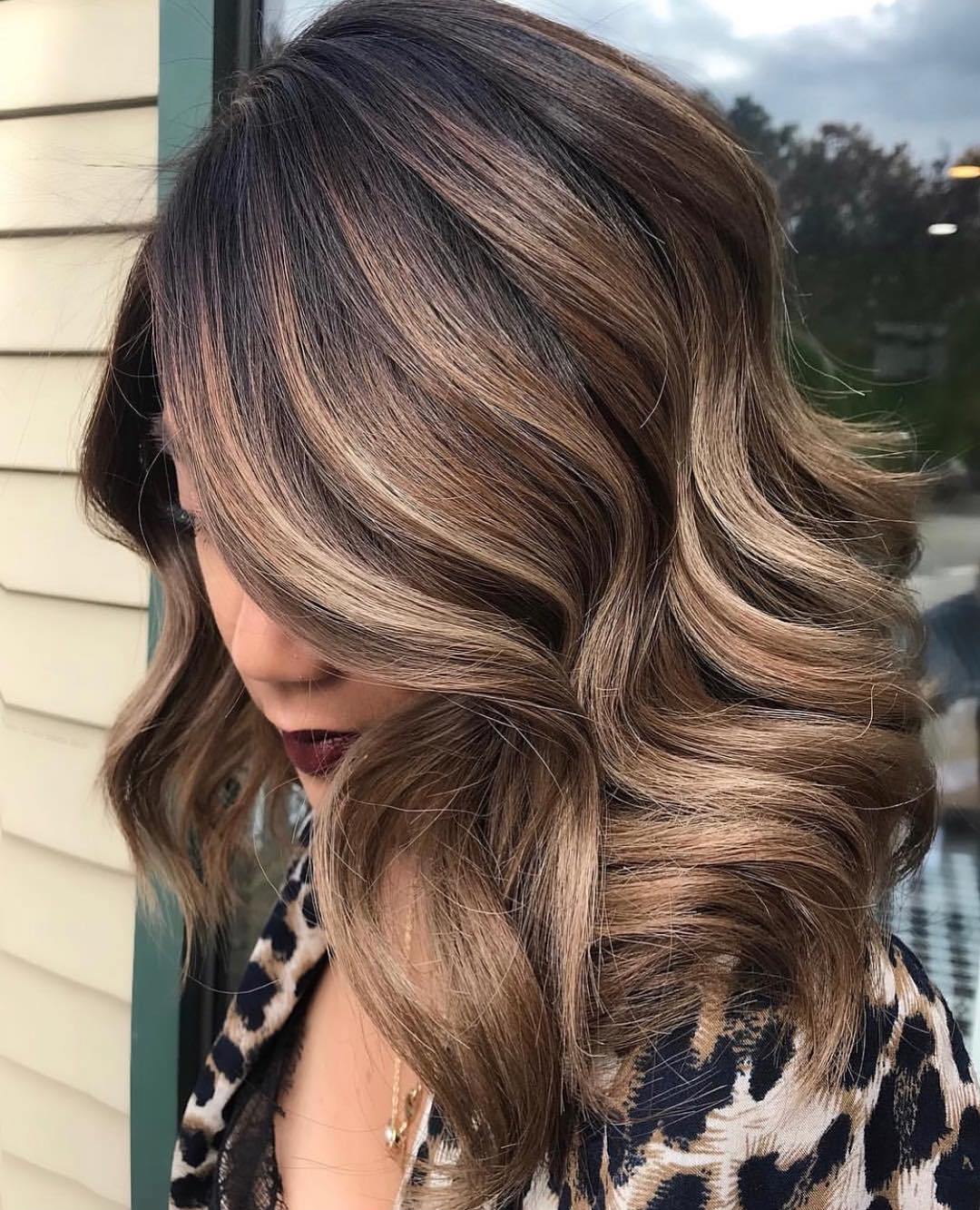 The recipe for upgrading your average shoulder length style is simple – blend in a couple of lighter tones to get dimension galore.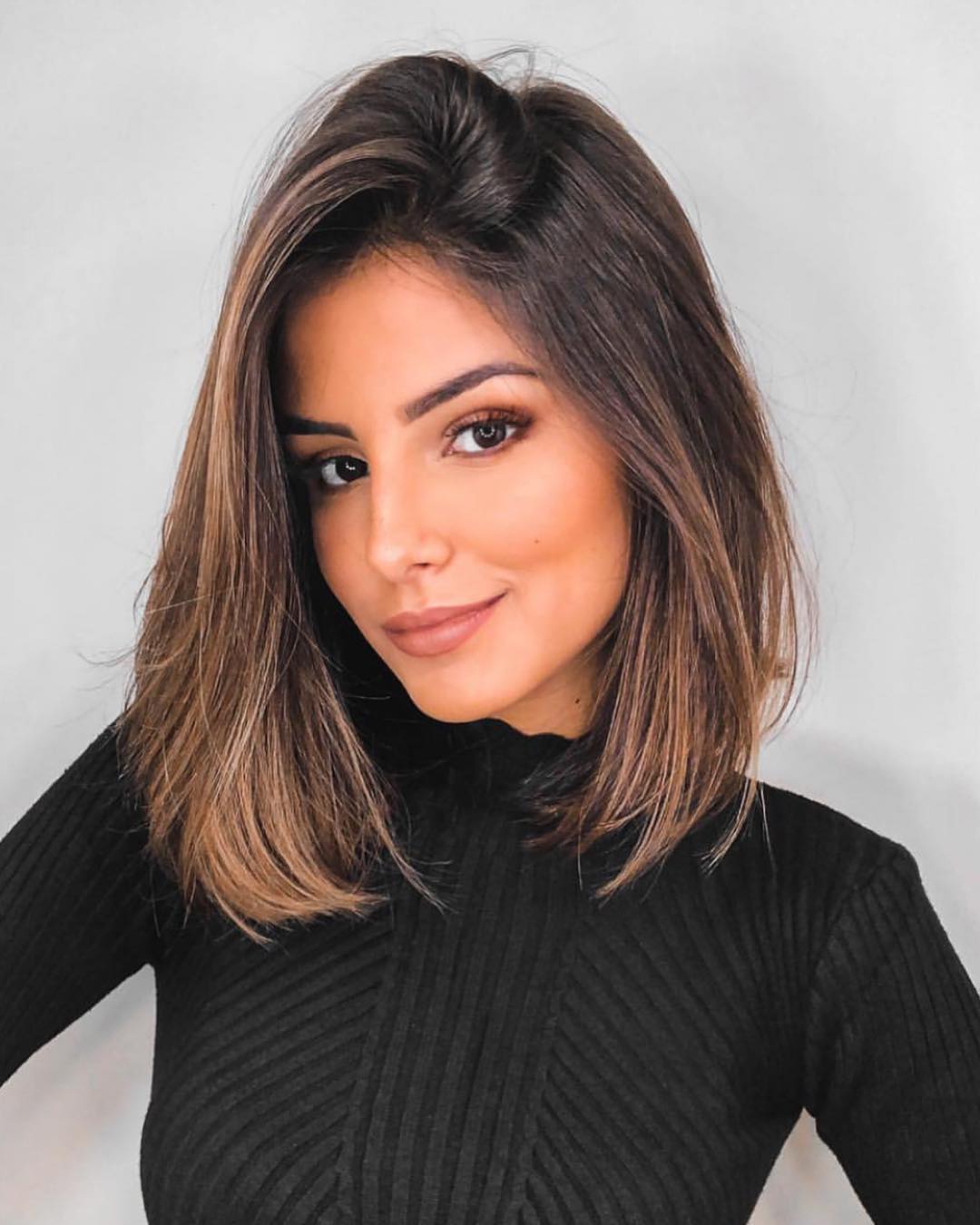 What a relaxed feel this nice straight lob has! Note how highlights work here to frame and illuminate the face.
Balayage for Long Hair: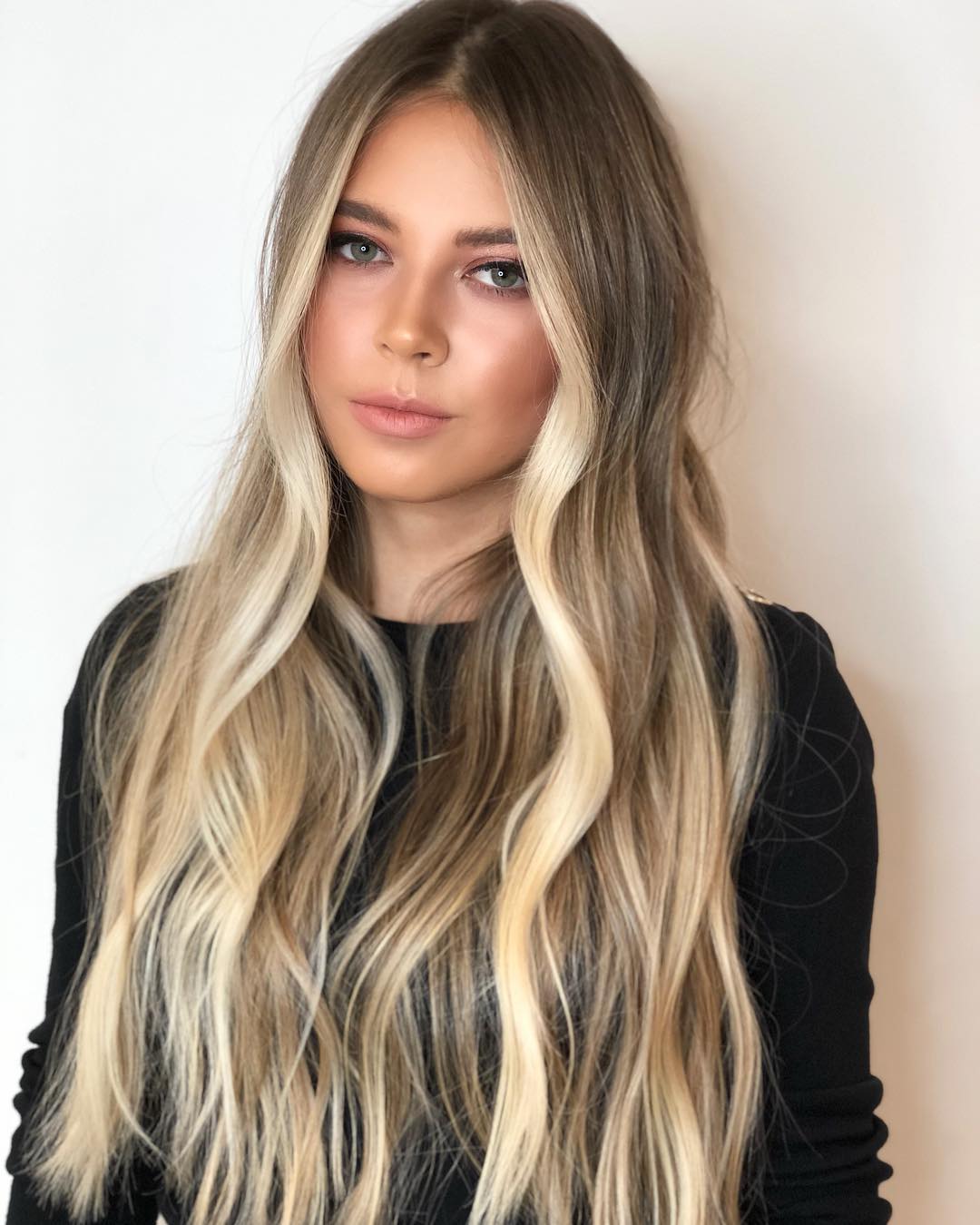 Want a mermaid effect for your long locks? Ask for slicing on the bottom and don't forget about platinum blonde streaks around the face.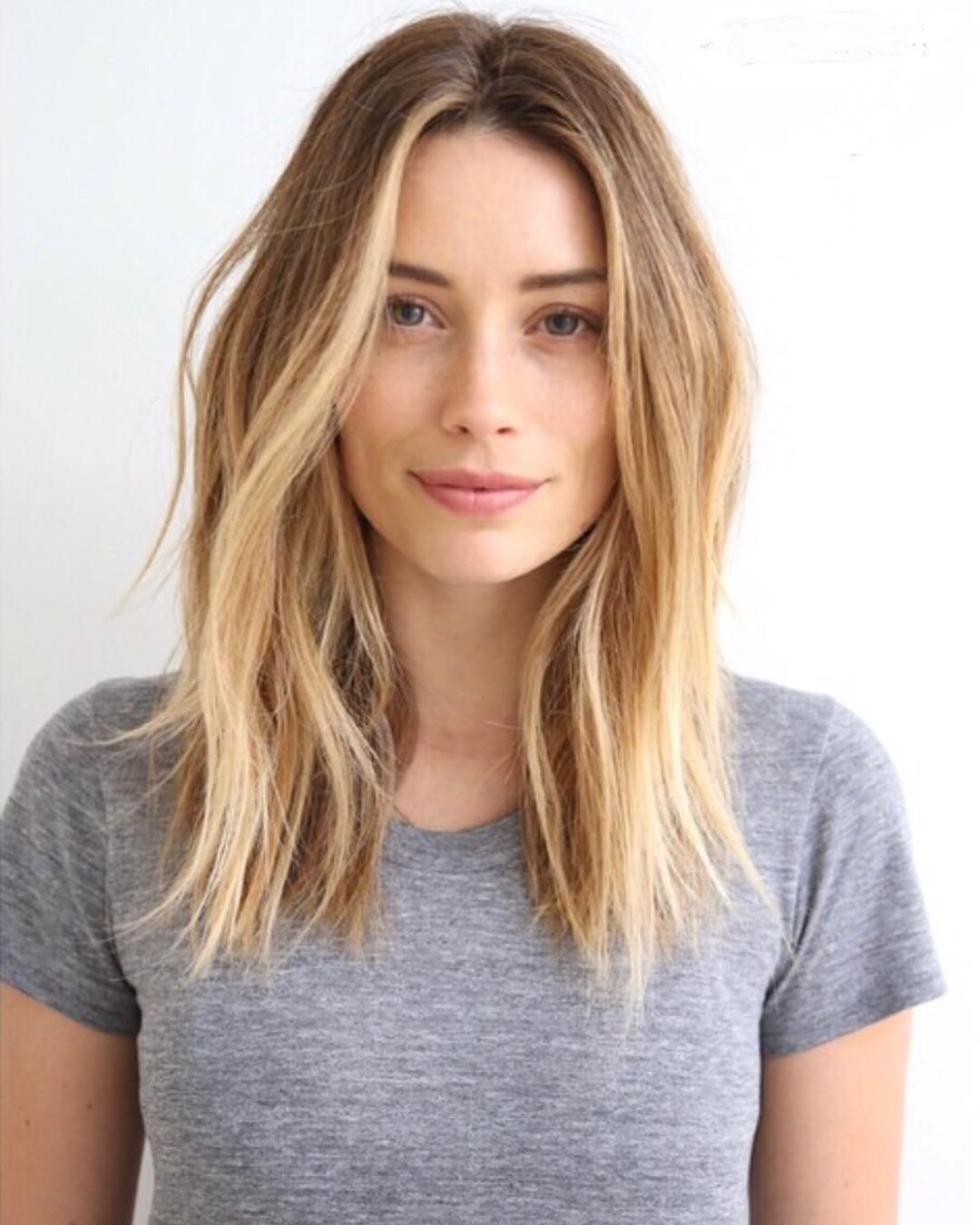 While a piece-y texture gives a modern bed-head touch to the long bob, a seamless mix of bronde hues keeps it fresh and vibrant.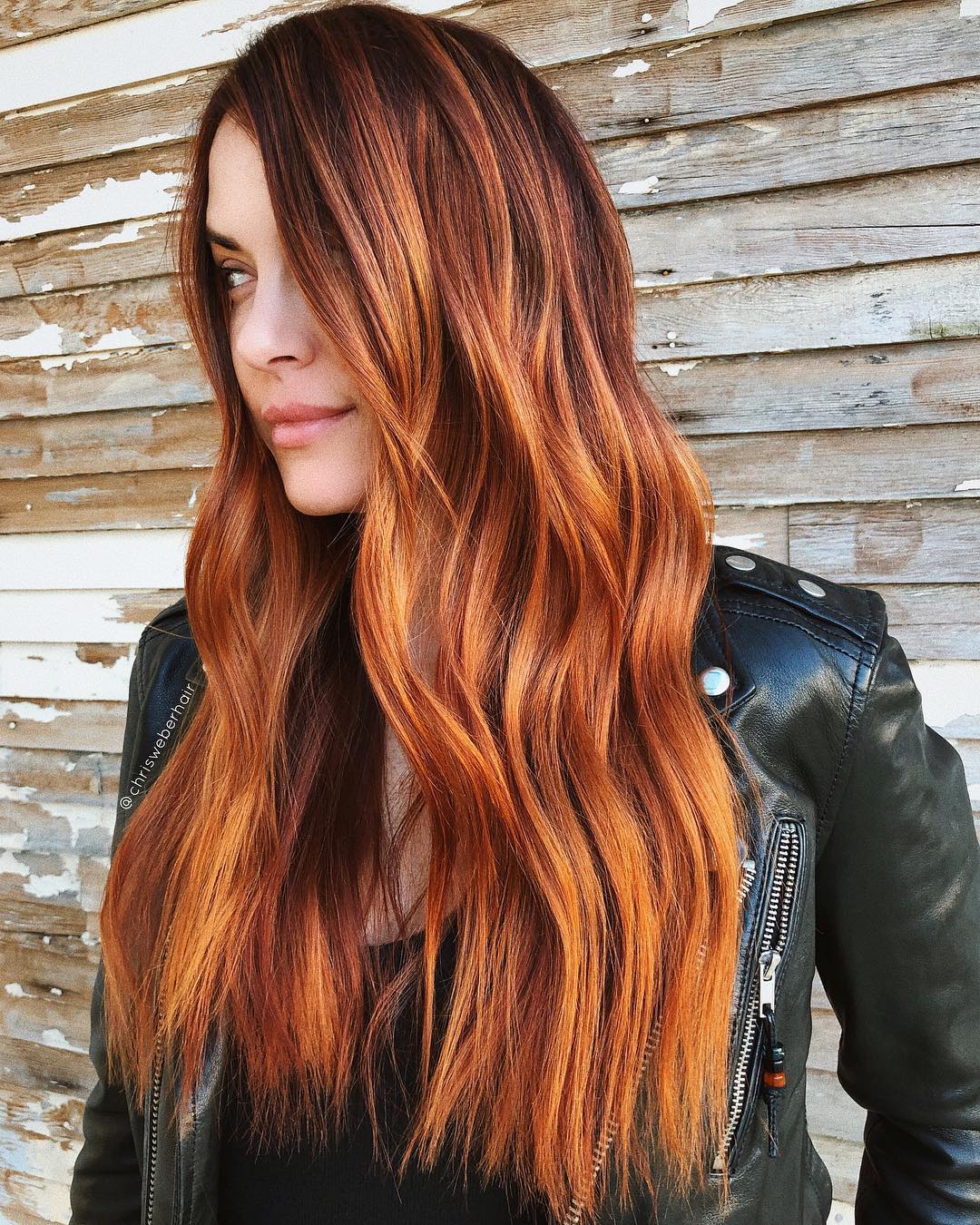 We just cannot take our eyes off this ginger palette showing how sophisticated, deep, and beautiful long red hair can be.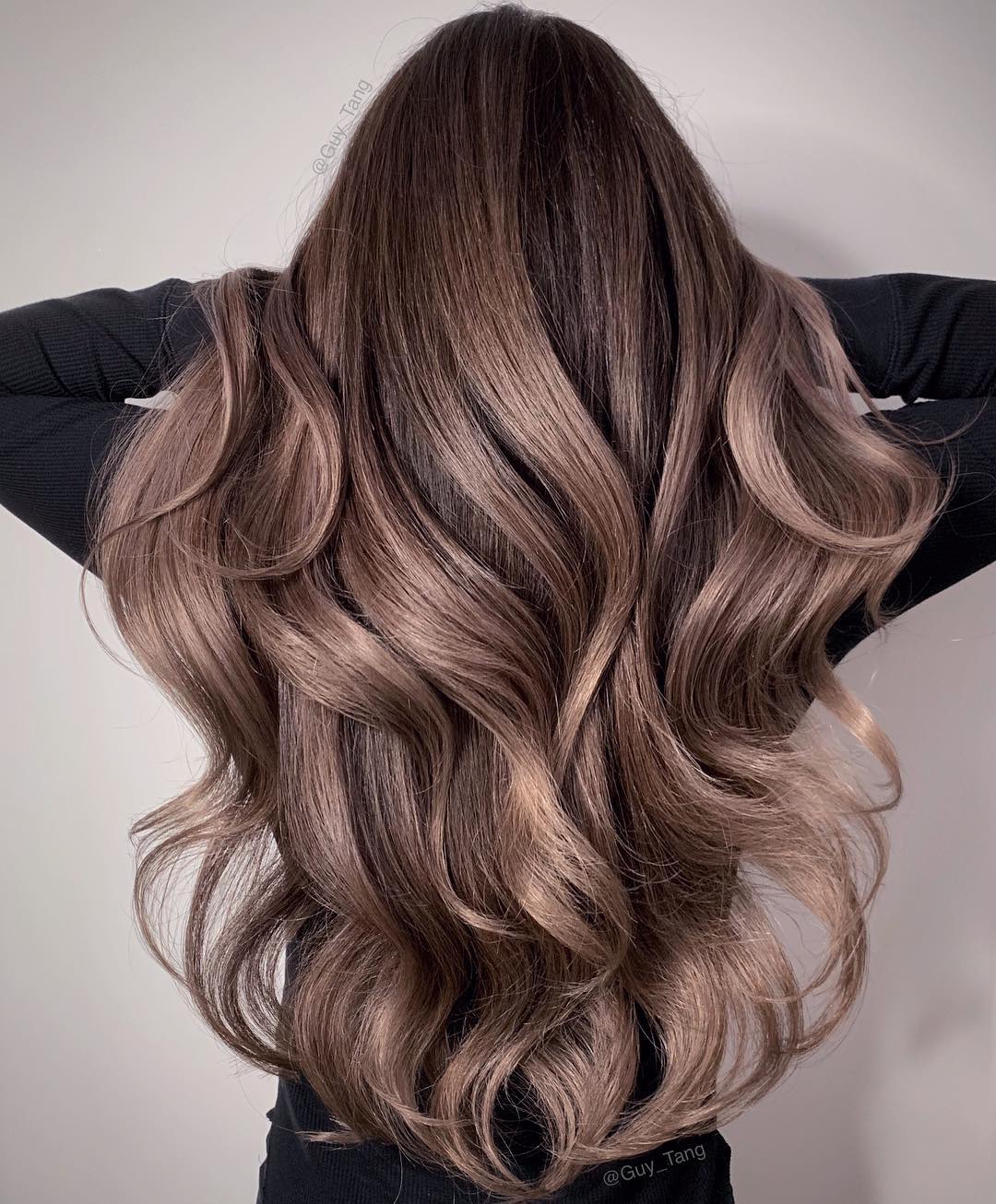 Mushroom brown has been trending over past seasons, and we can understand why – it opens floodgates to the world of amazing cool-toned shades for dark-haired girls.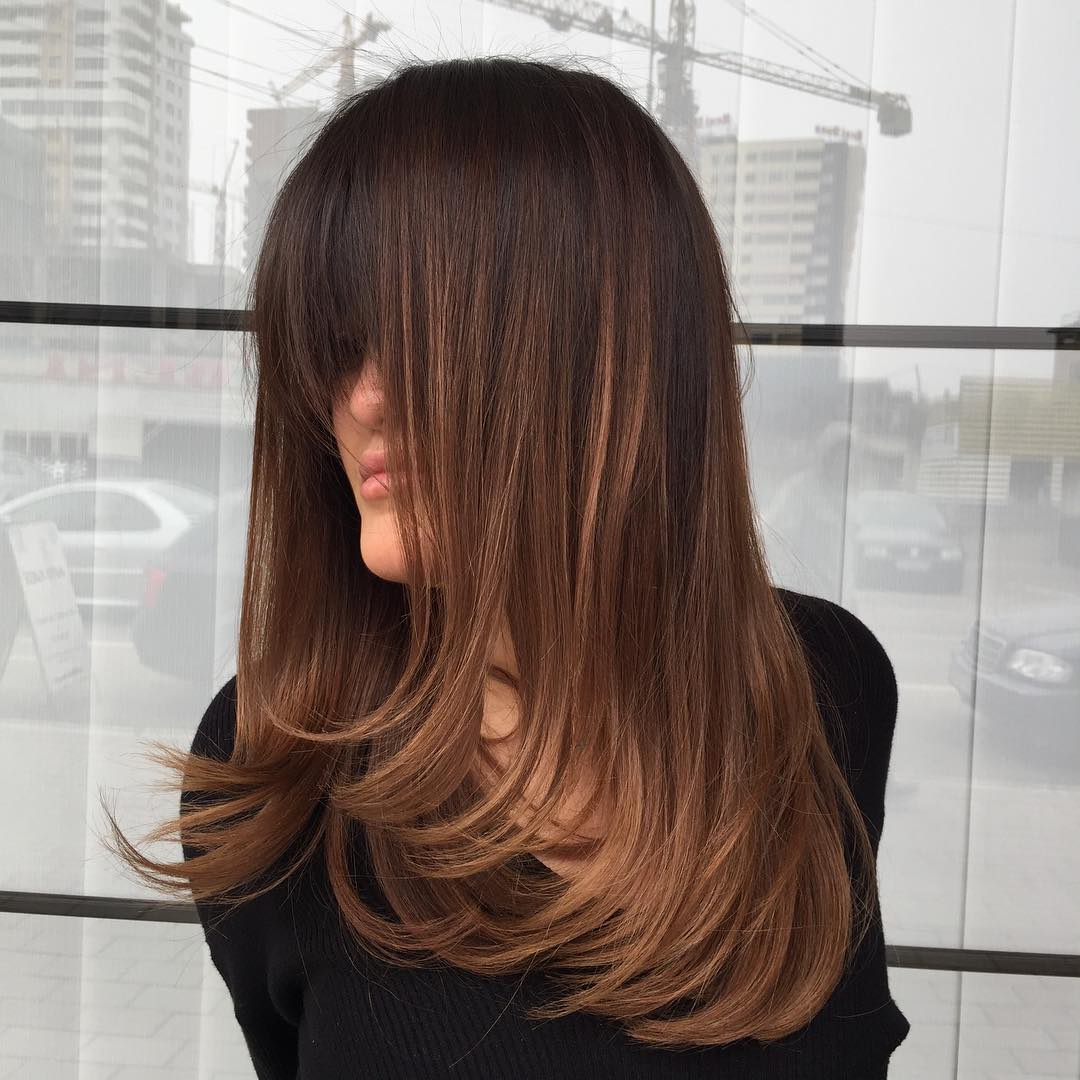 Layering is great for straight strands to make them pop, but there is a chance to enhance the effect by blending in some creamy hues.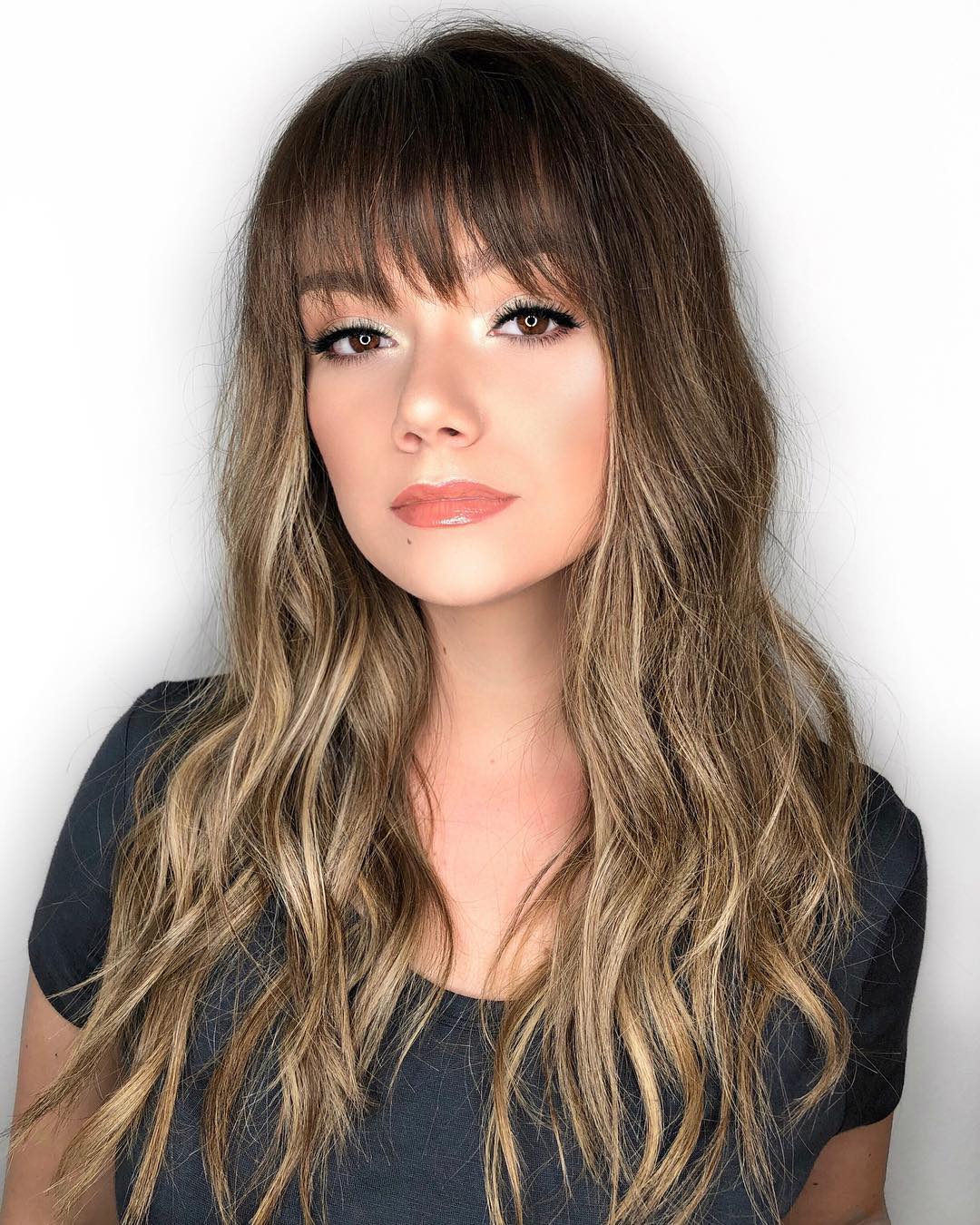 Thin tresses cannot do without added depth, and both highlights and lowlights can be suitable depending on your current color scheme and preferences.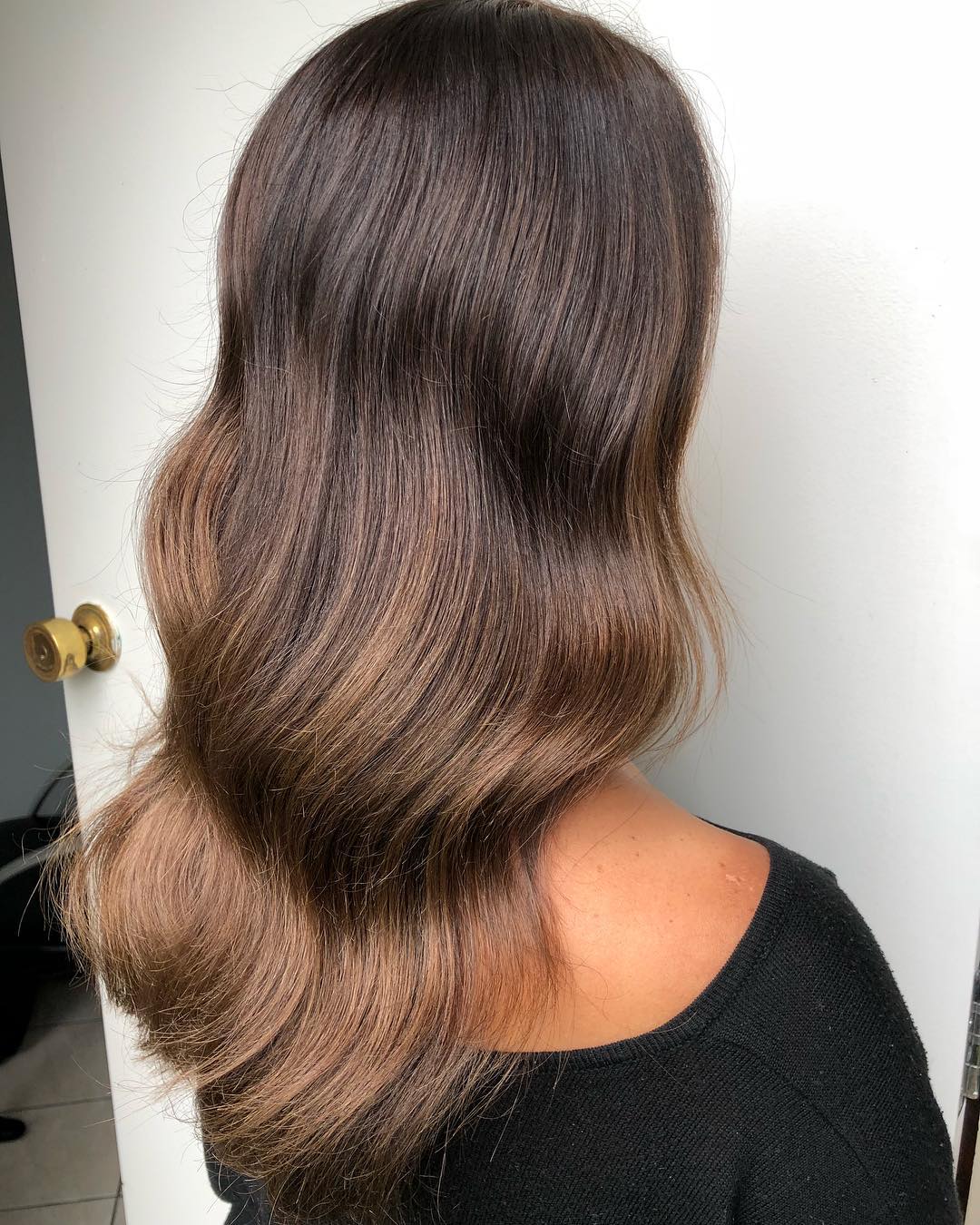 These wavy locks are painted just as little as it is required to get a subtle sun-kissed effect to the tips while retaining its authentic warm tones.
Balayage for Brown Hair: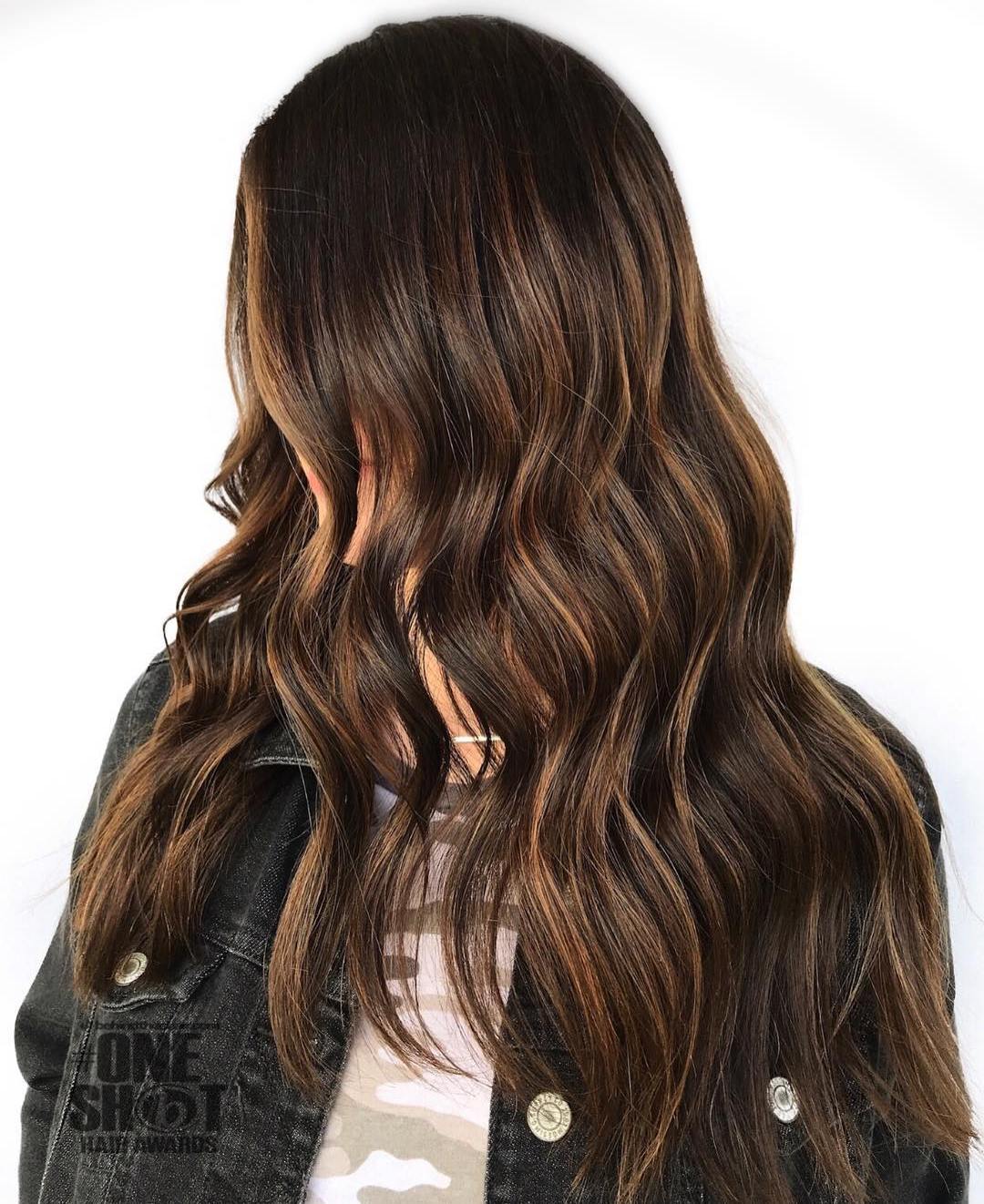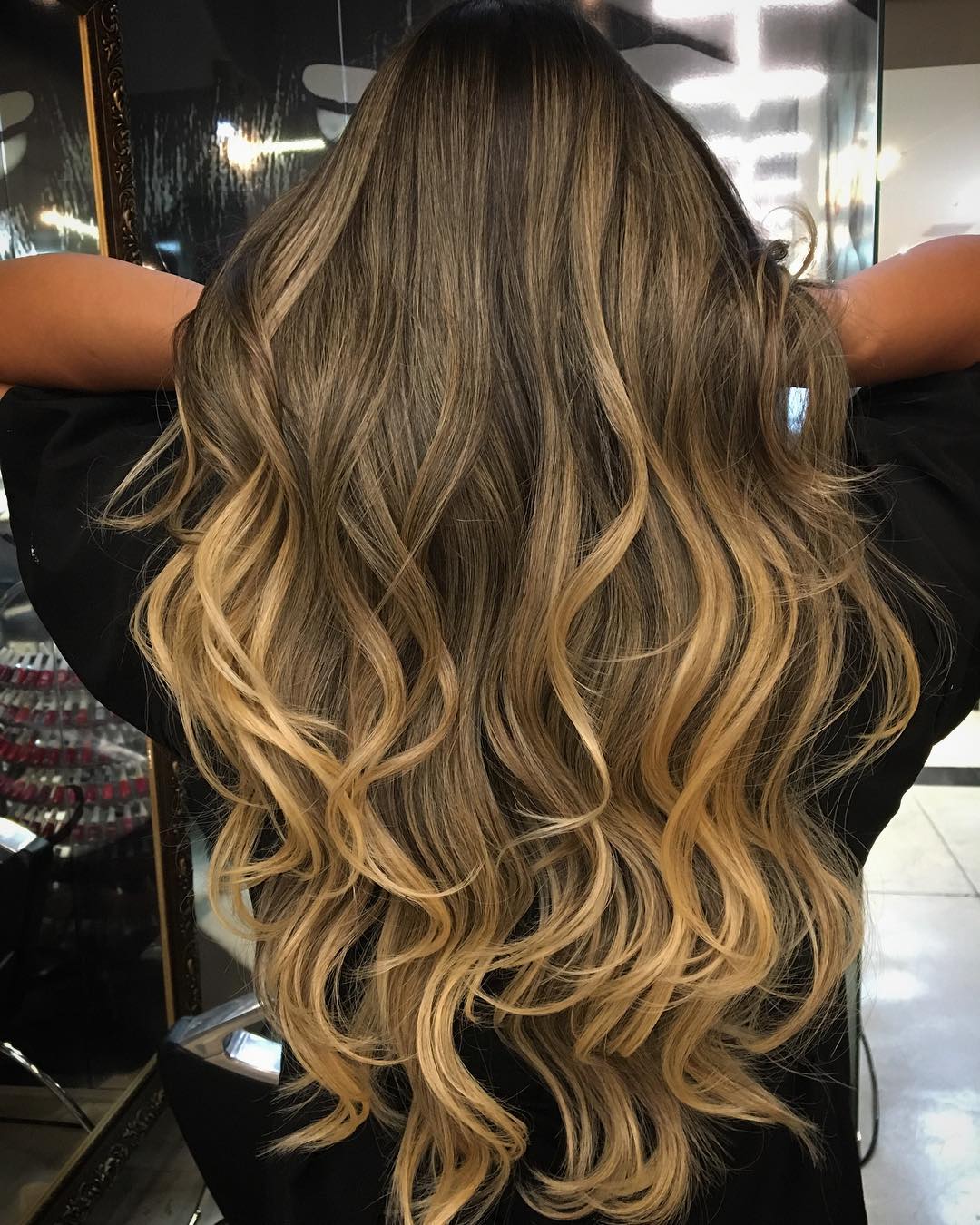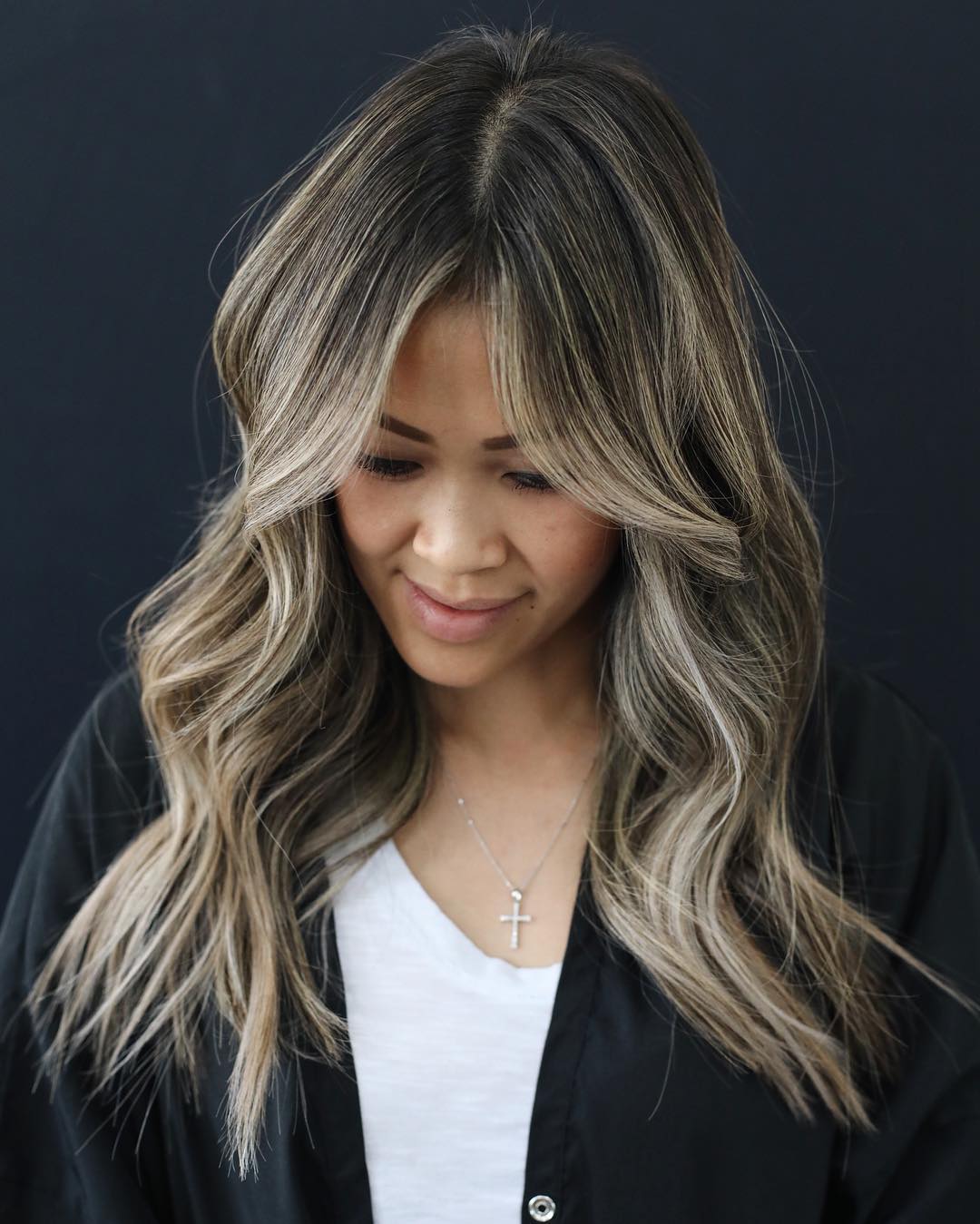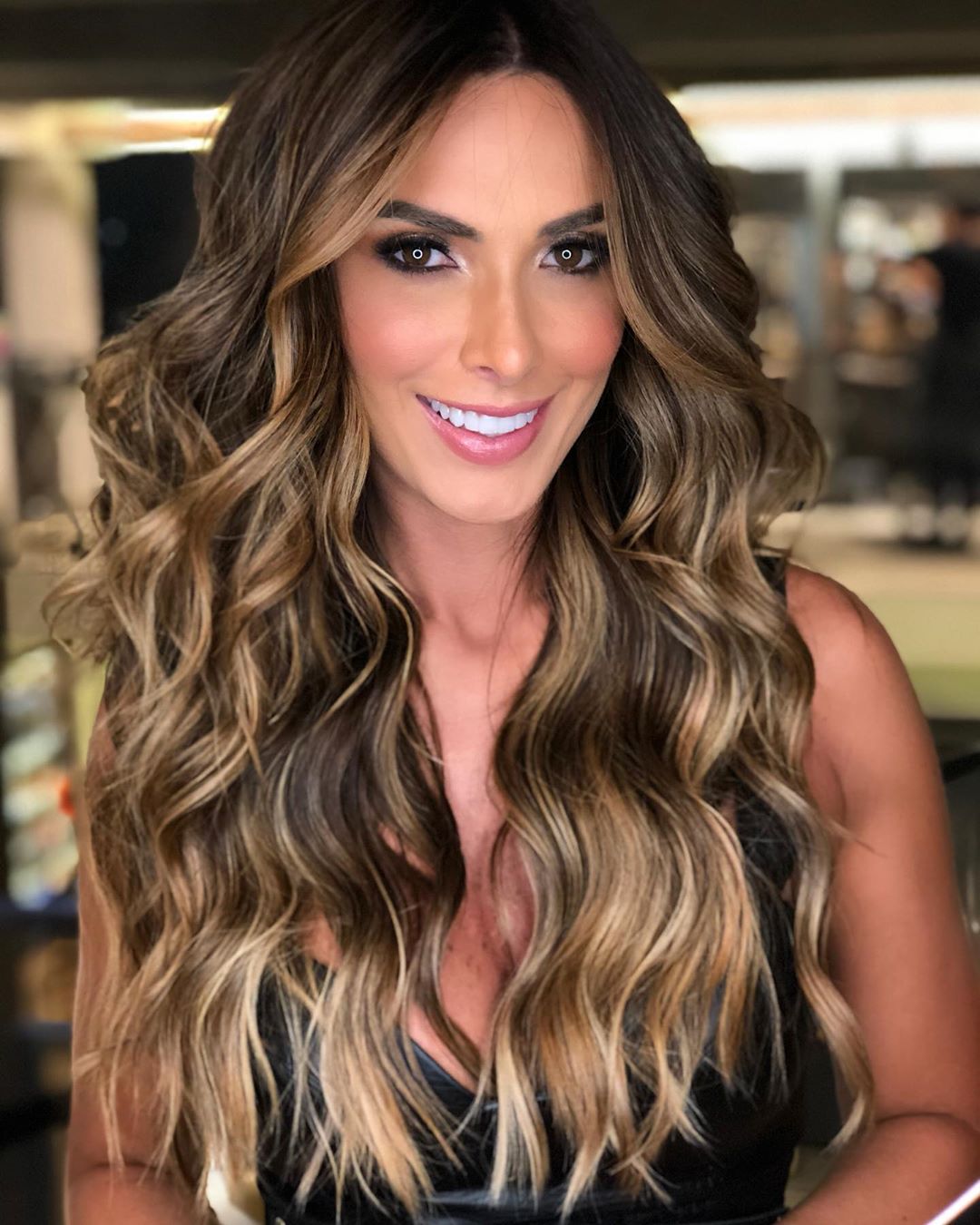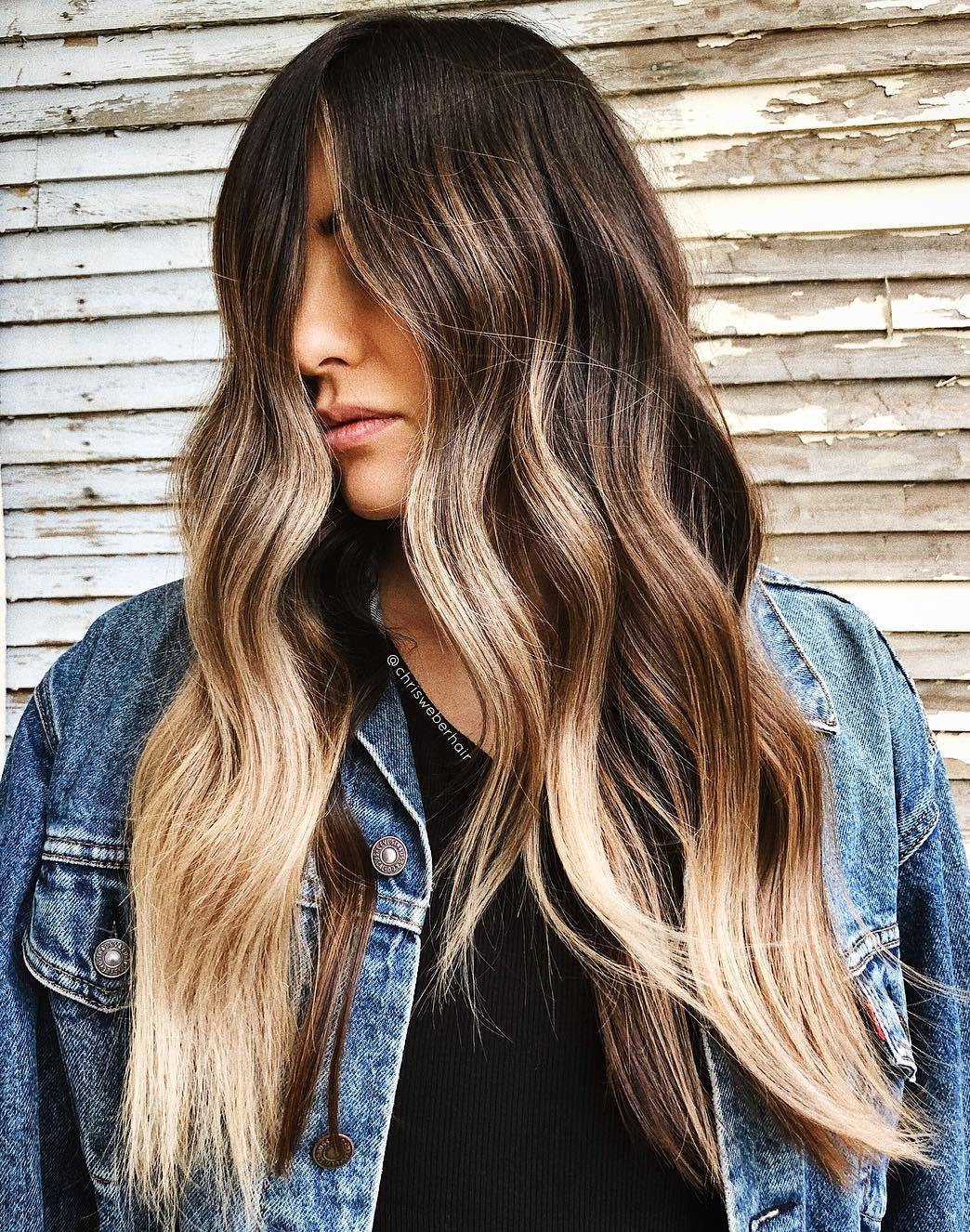 Balayage for Dark Hair: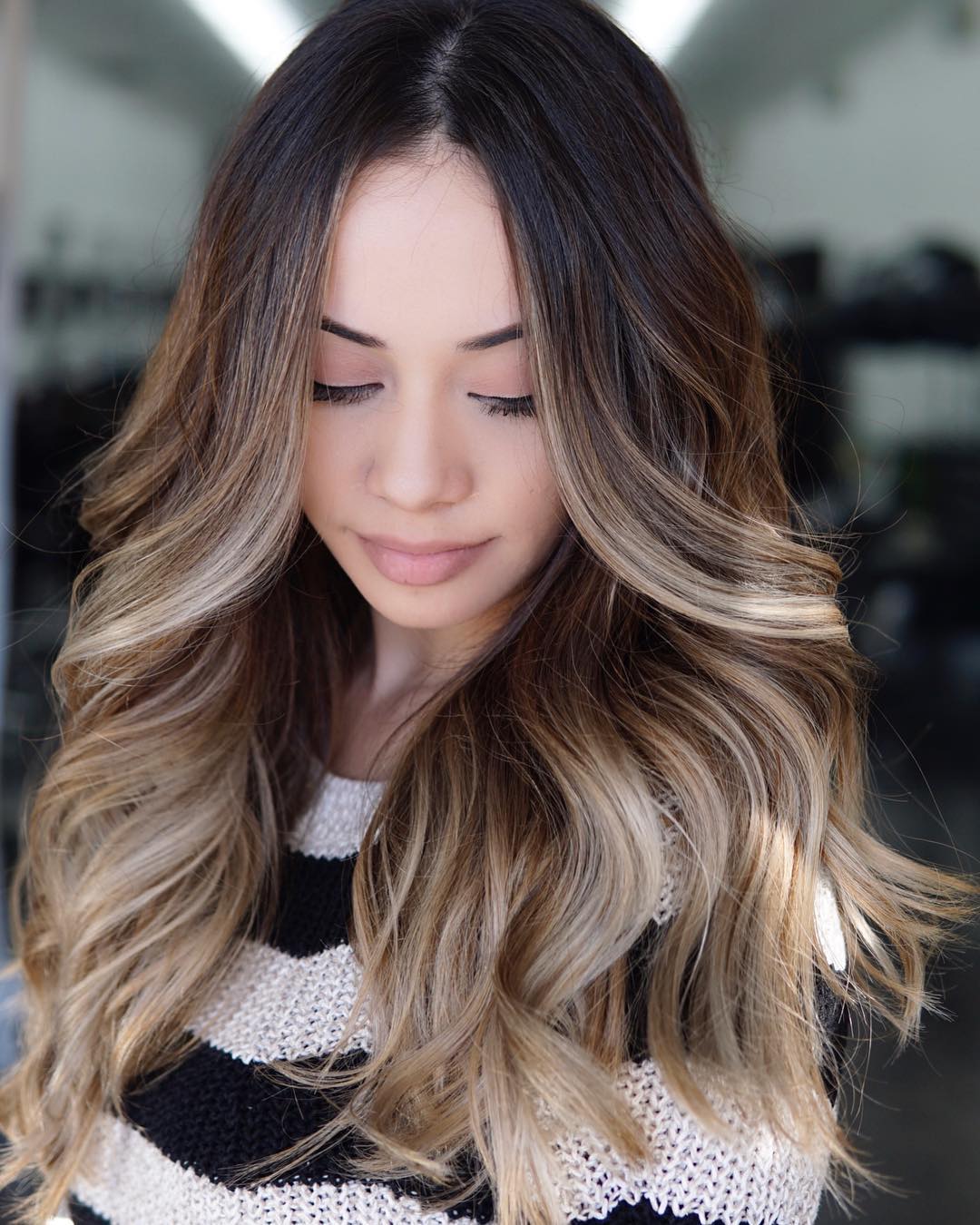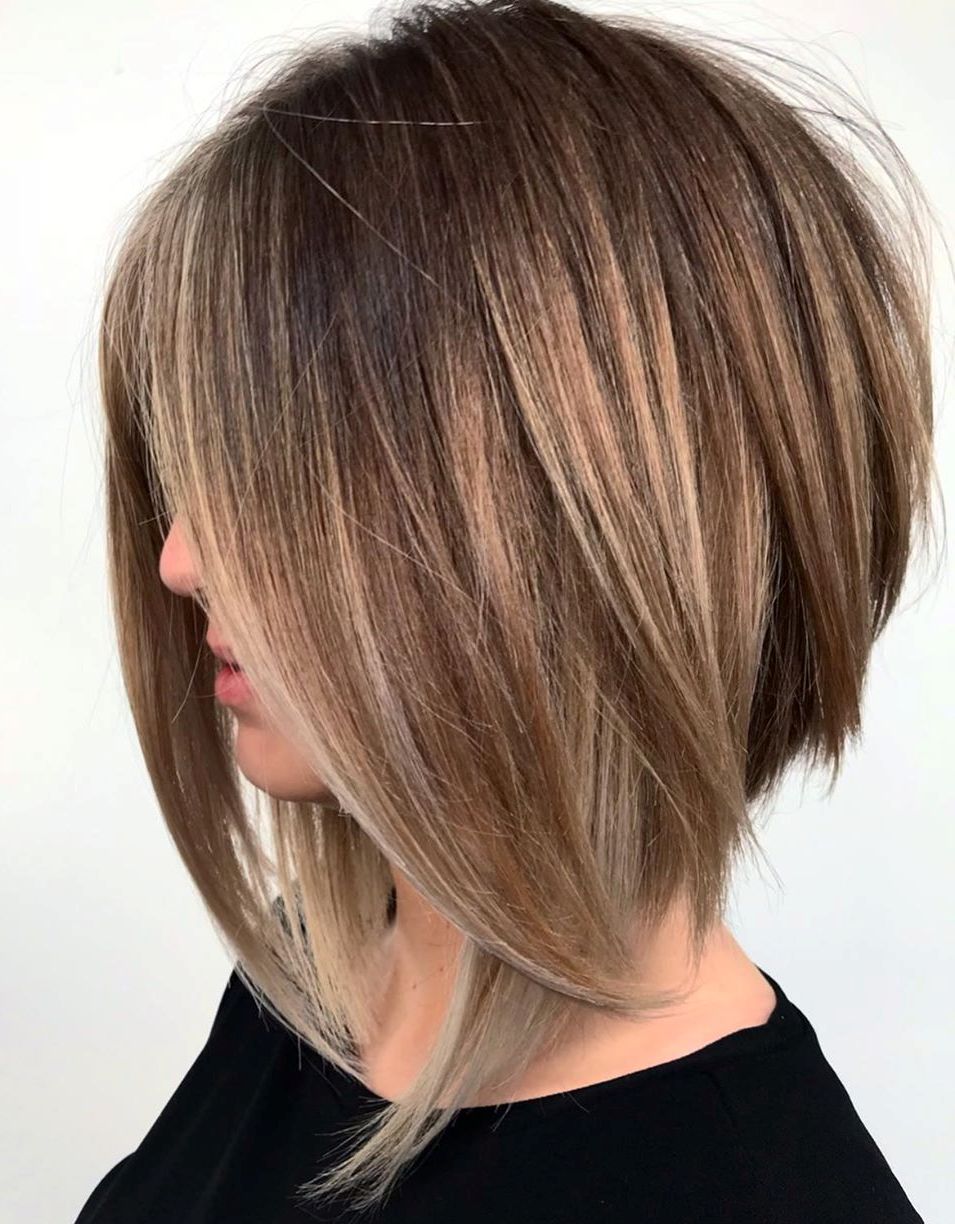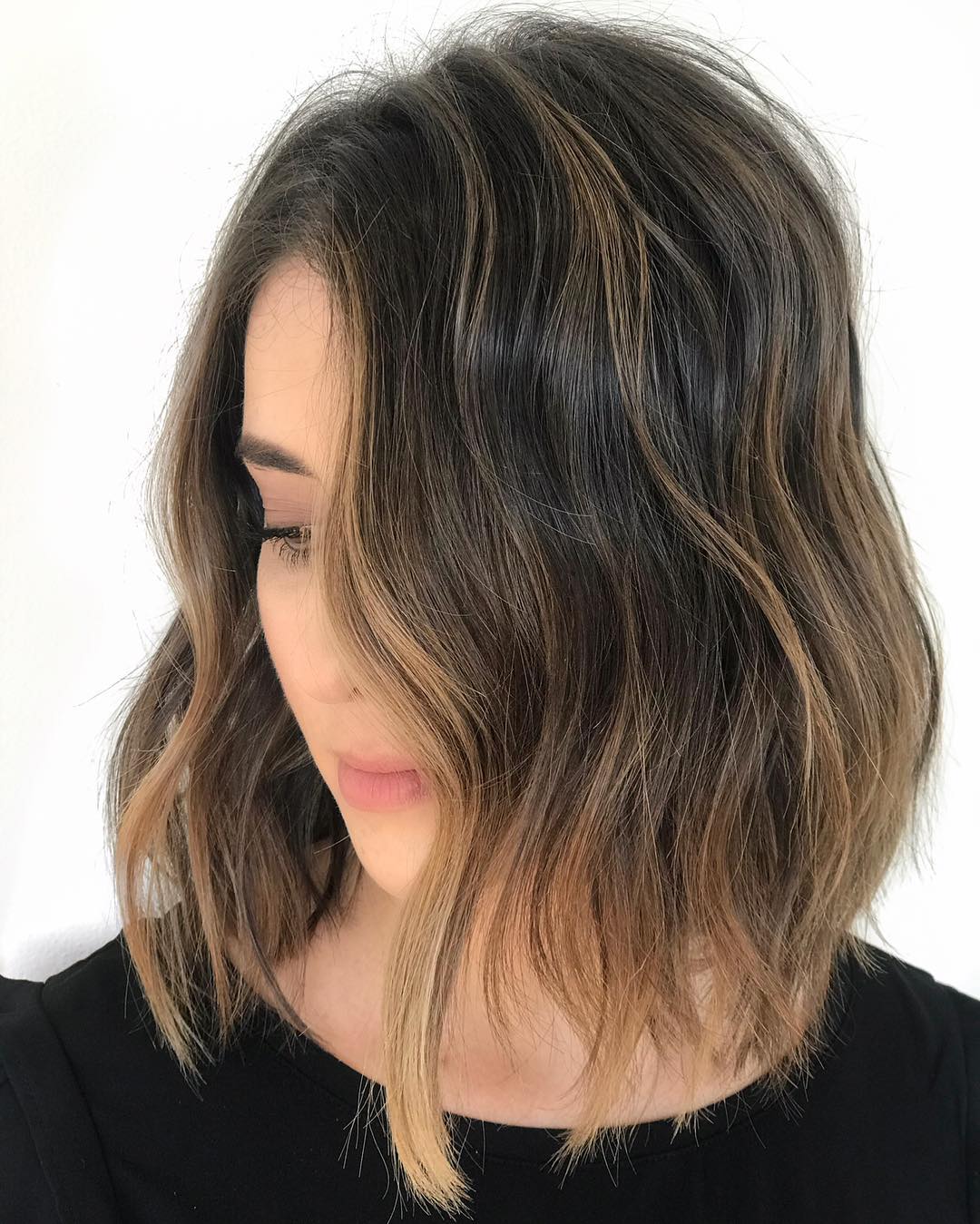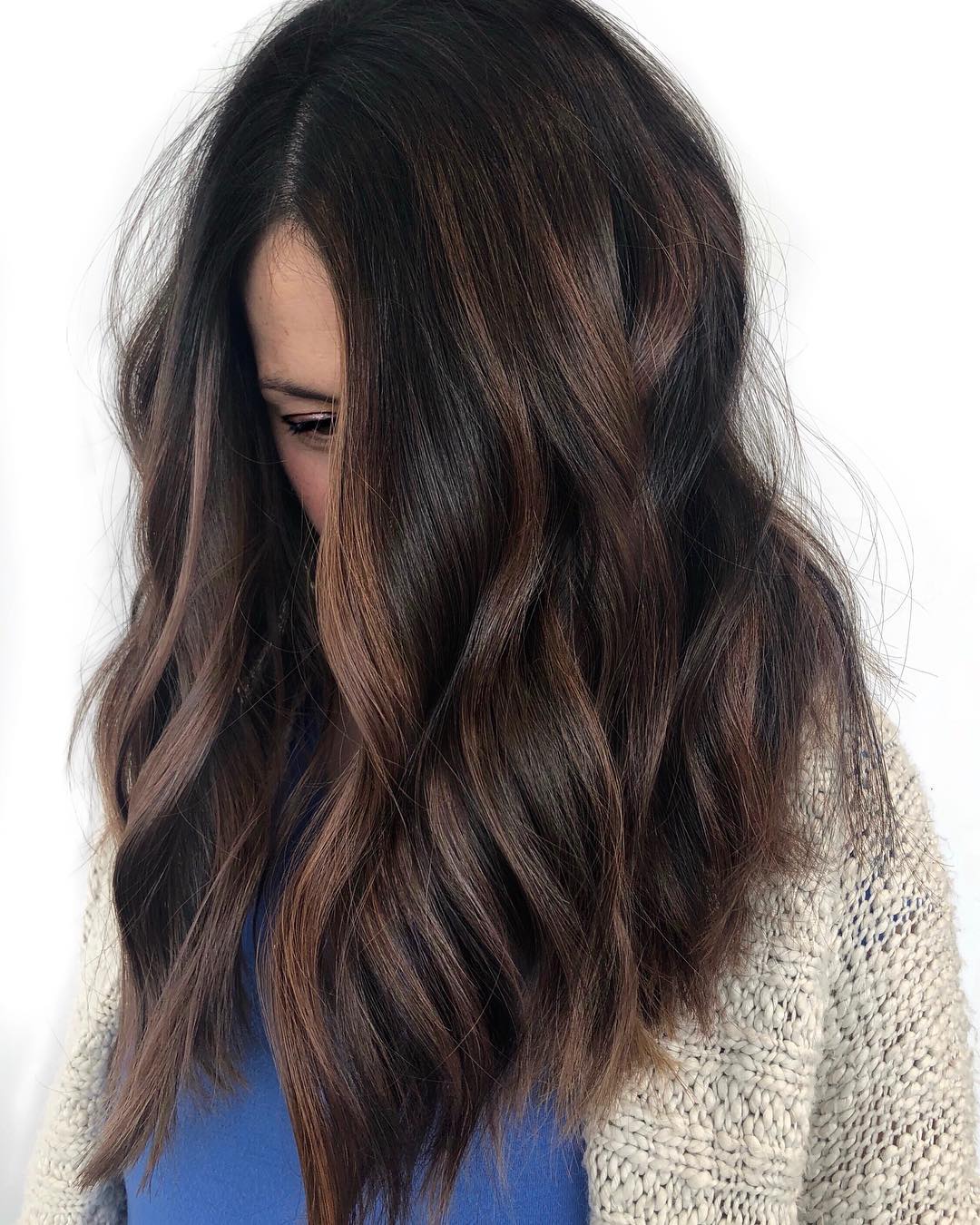 Blonde Balayage: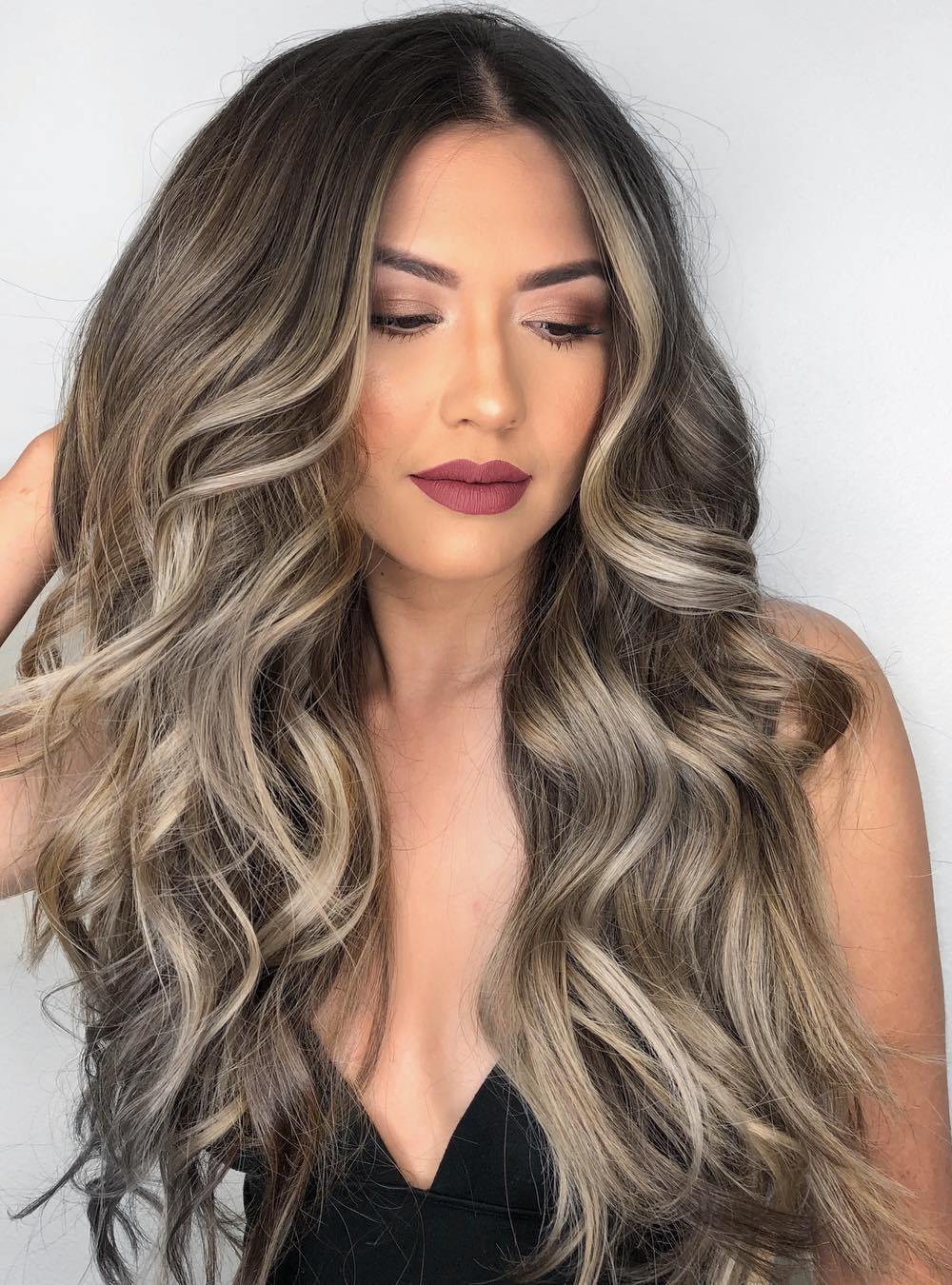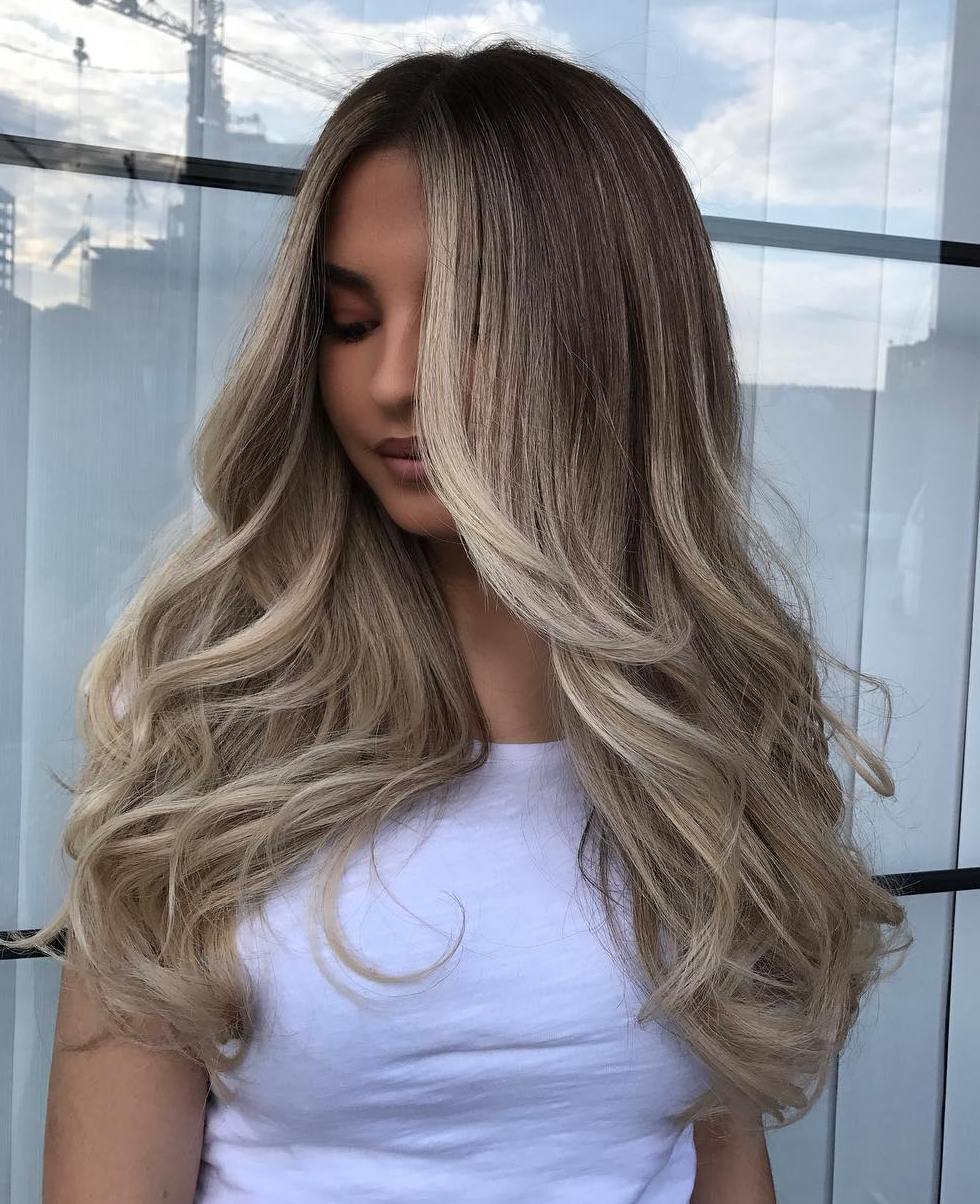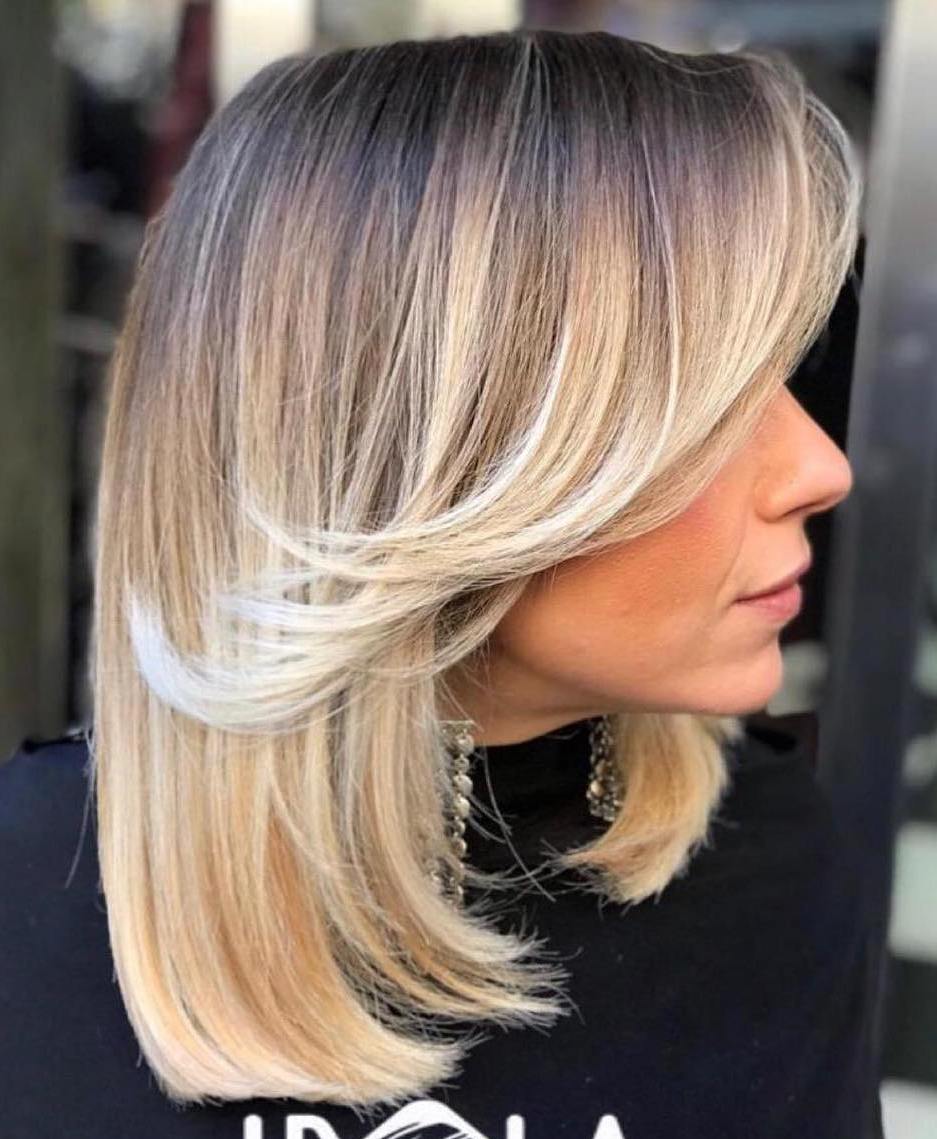 We are sure you feel inspired by these beautiful pictures of women who chose to take the plunge and go for balayage. Do it, and we'll be glad to share your awesome transformation with our readers.