As a rule, medium length hairstyles cover the cuts from below-the-chin level and up to the shoulders. These are praised by many ladies for their versatility and easy maintenance since the length is appropriate for both wearing the hair loose and creating various updos. But today we are going to draw your attention toward medium layered hair – because layering is hot, flattering for every hair type and suitable for switching up your style without losing precious inches. Have a look at our ultimate compilation of medium length layered haircuts to flatter any hair texture.
Shoulder Length Feathered Layers to Reduce Thickness: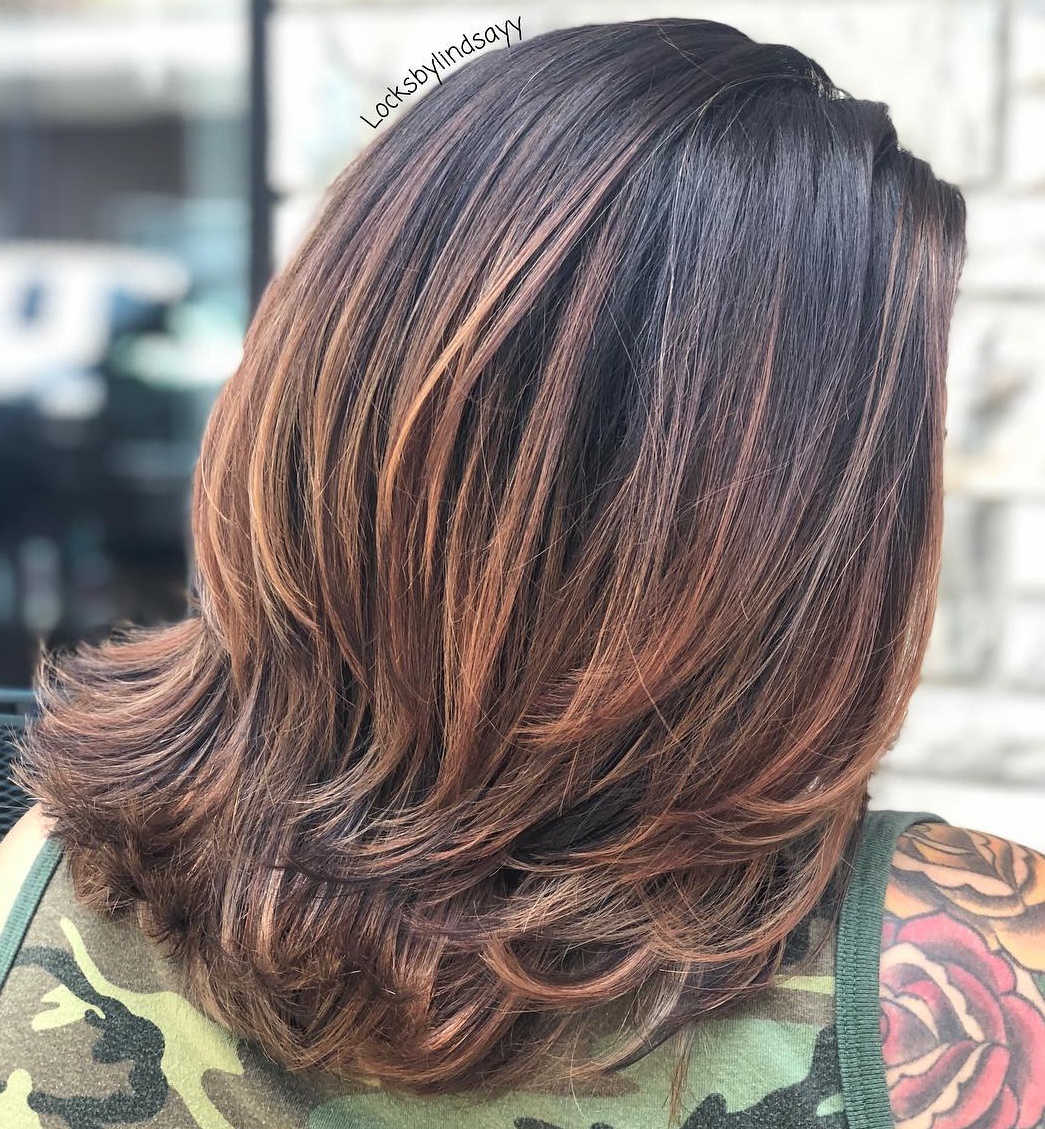 Here is a good case in point, showing how thick mid length hair gains movement and an airy feel with feathered layers and flipped out styling. Highlights are sure to add to the beauty of this medium layered haircut.
Medium Length Hair with Messy Waves: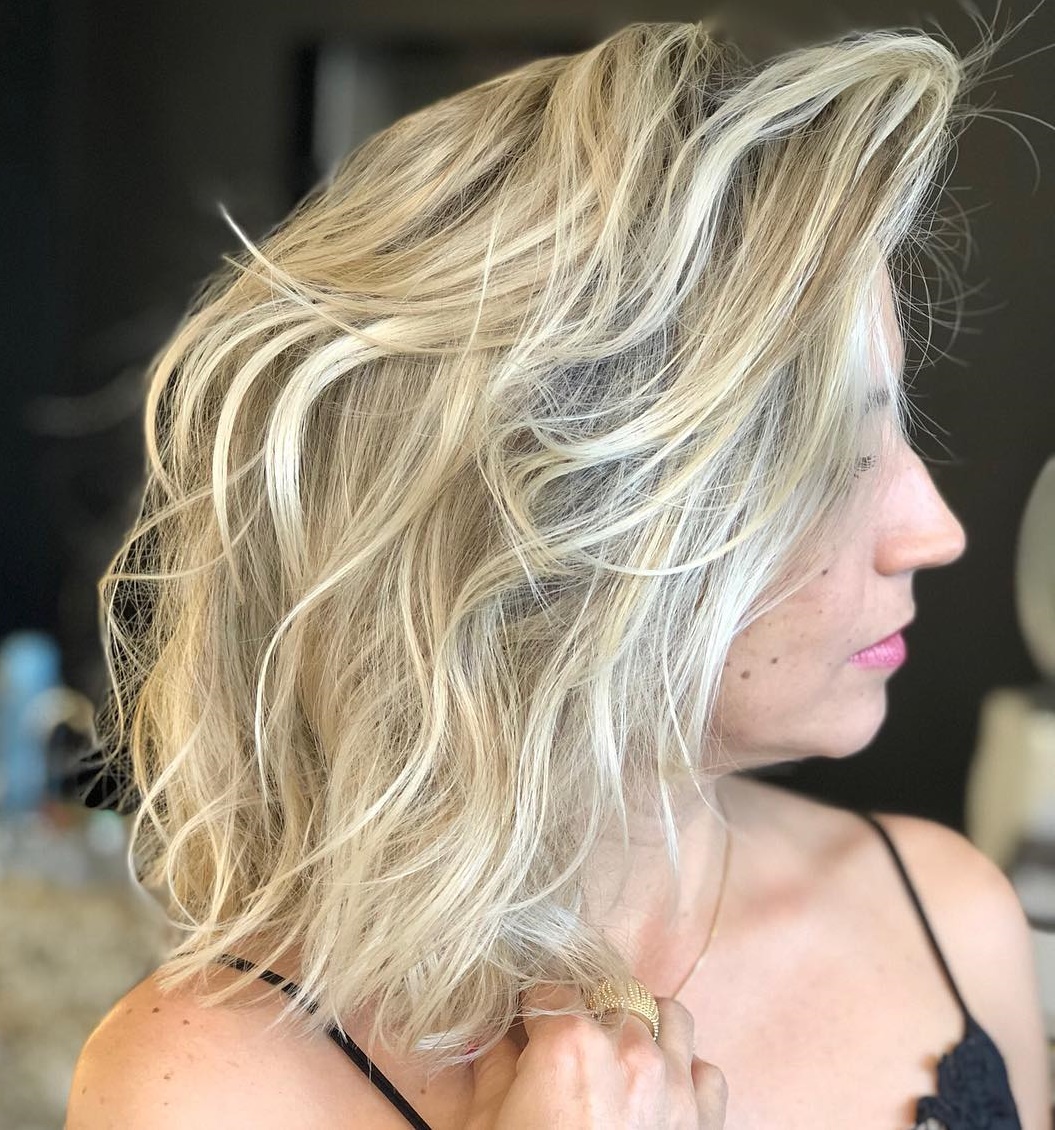 Tousled wavy hairdos work great to create volume, especially when supplemented with some extra lift at the roots.
Voluminous & Dynamic Layers: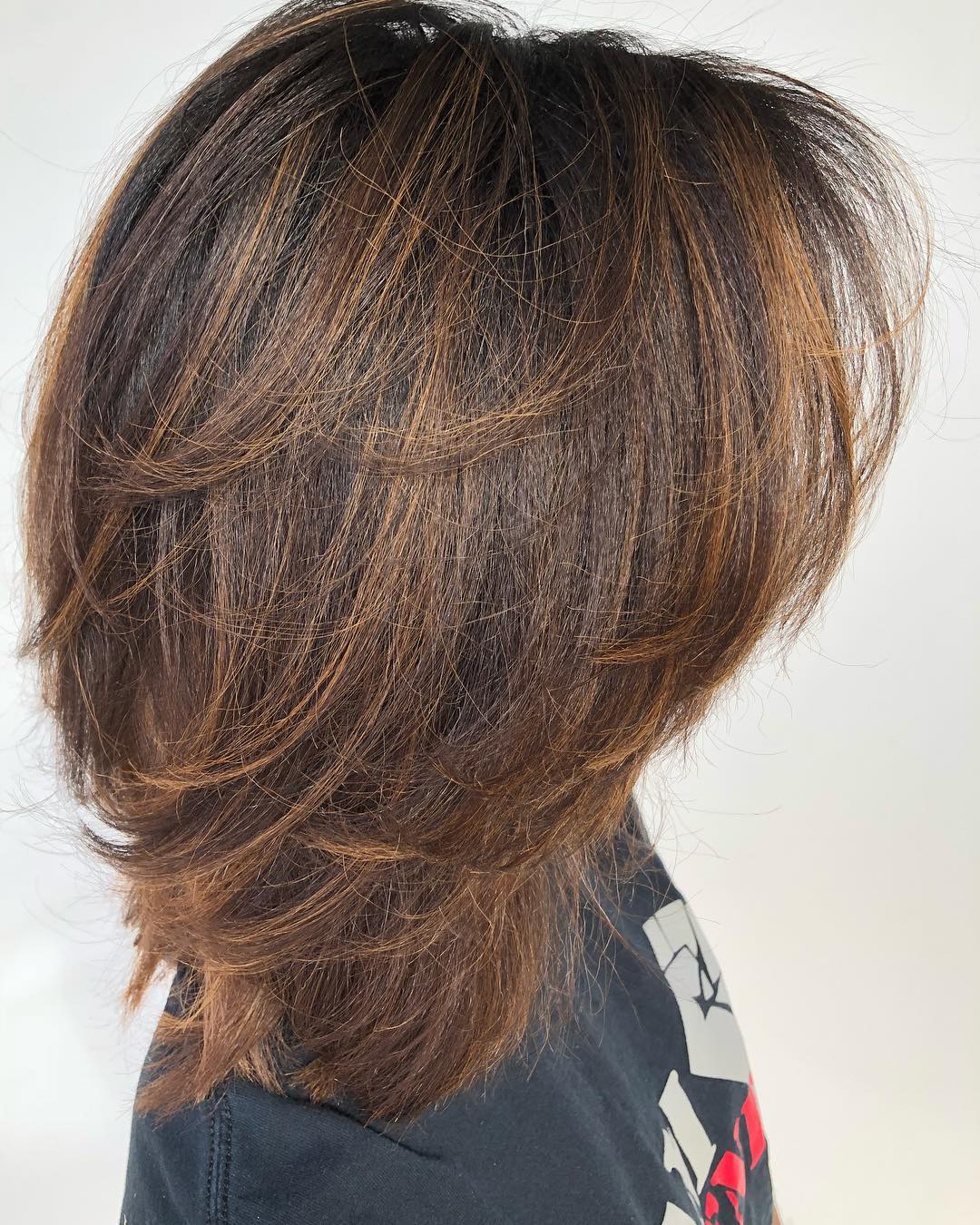 You can give medium length layered haircuts more volume and movement with the help of coloring. Straight hair can be brightened up with subtle slicing and babylights. This combo is a sure-fire way to give movement to shoulder length hair.
Shoulder Length Hairstyle with Layered Bottom: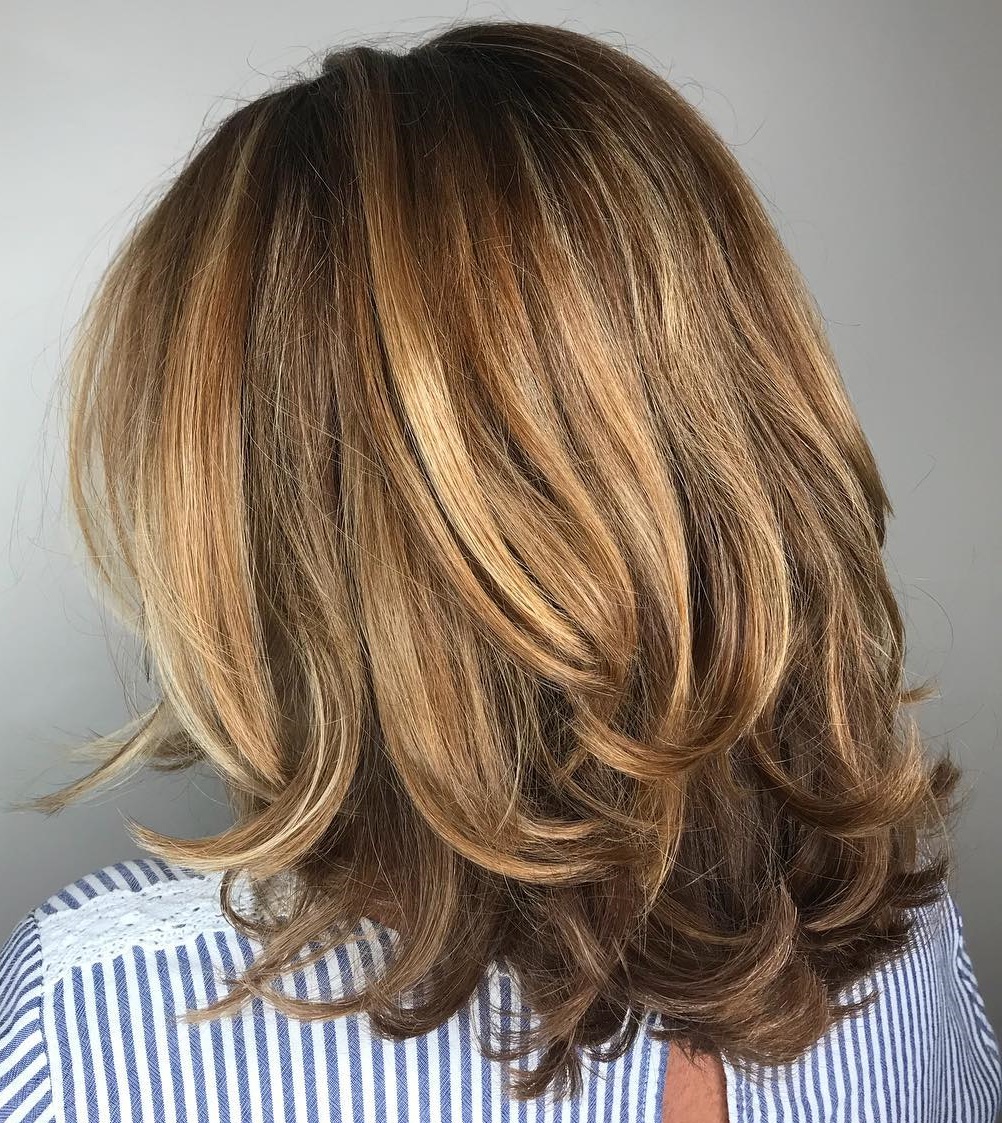 This sun-kissed hair looks brilliant thanks to the bouncy feel acquired by heavy layering at the bottom. The back view also showcases cool haphazard styling with flipped out ends.
Straight, Sleek & Layered: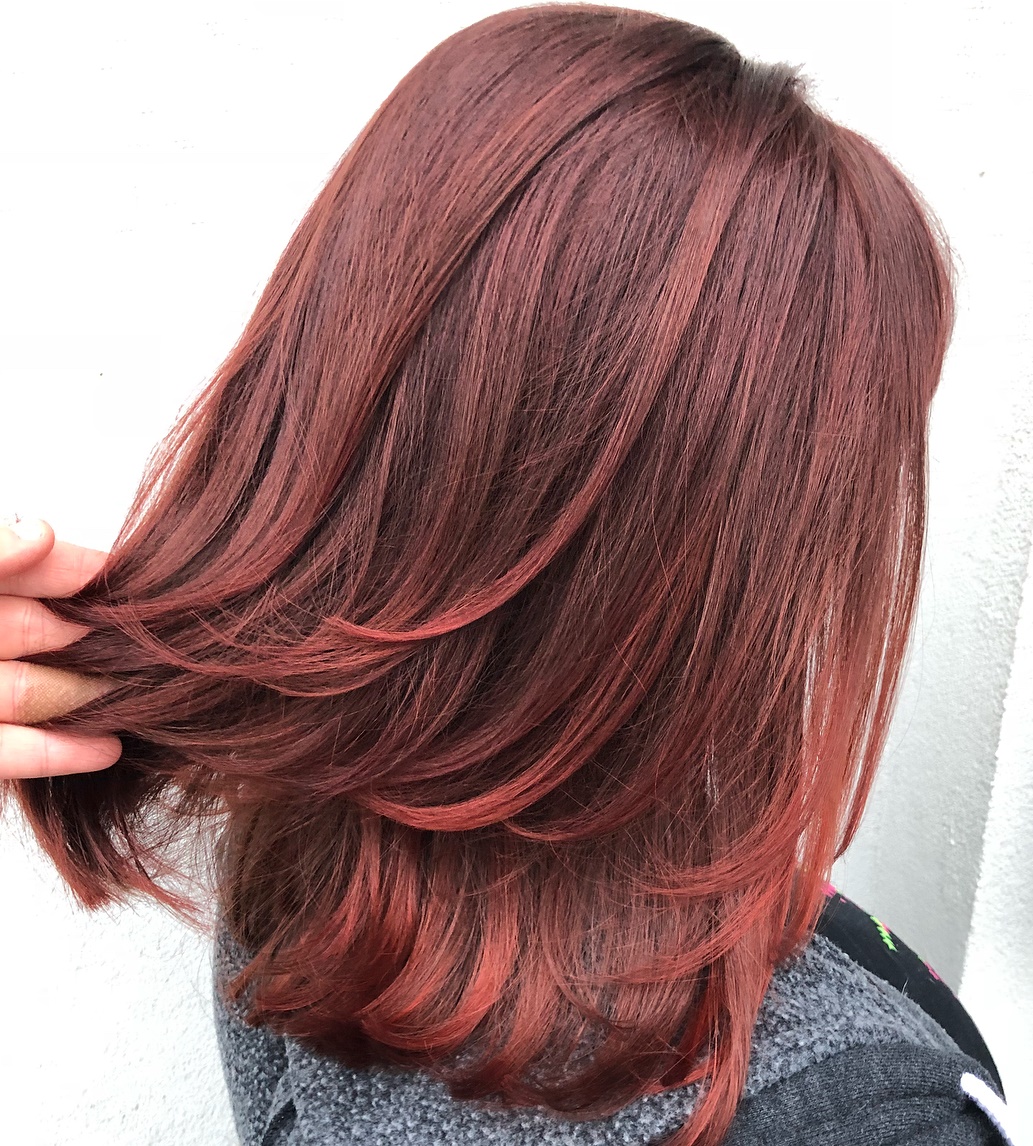 Straight hair can come with no highlights, still radiating vibrancy through masterfully done layering that doesn't look tousled or chunky.
Medium Layered Balayage Hairstyle: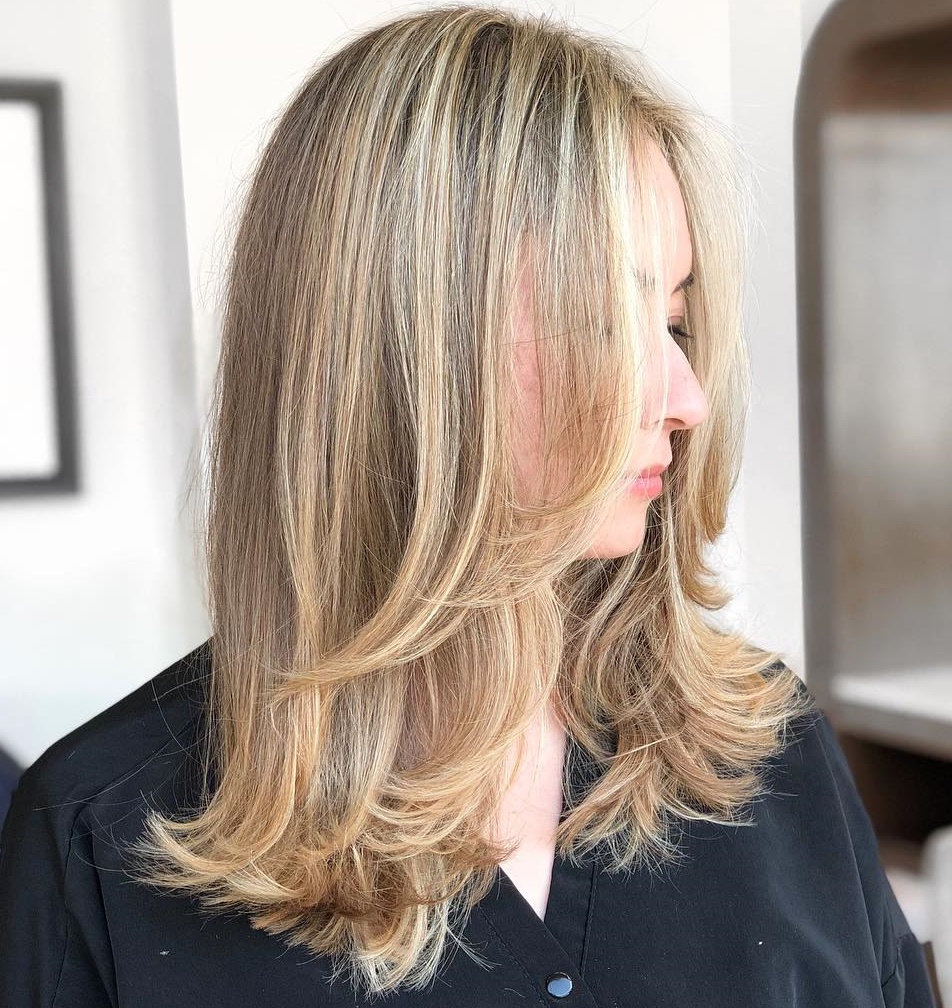 The same rule is applicable to fine tresses, which can take on some dimension and vibe through layering, for example around the face and at the bottom.
Piece-y Bangs & Long Layers: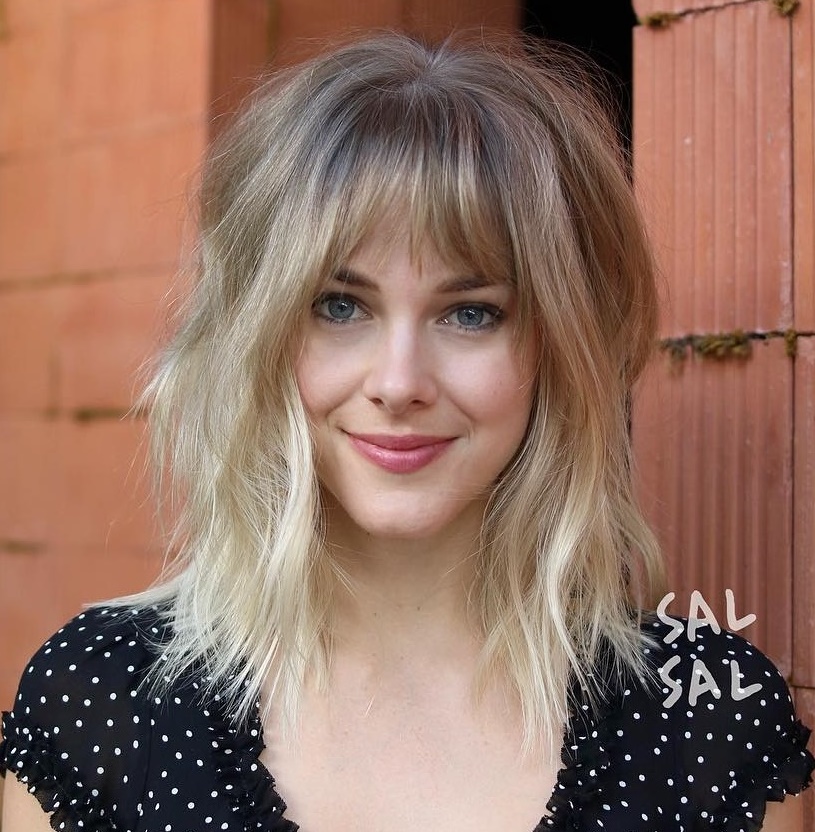 This tousled casual hairstyle with bangs boasts a soft color transition, some added volume and a trendy laid back look.
Medium Length Hair with Tapered Bangs: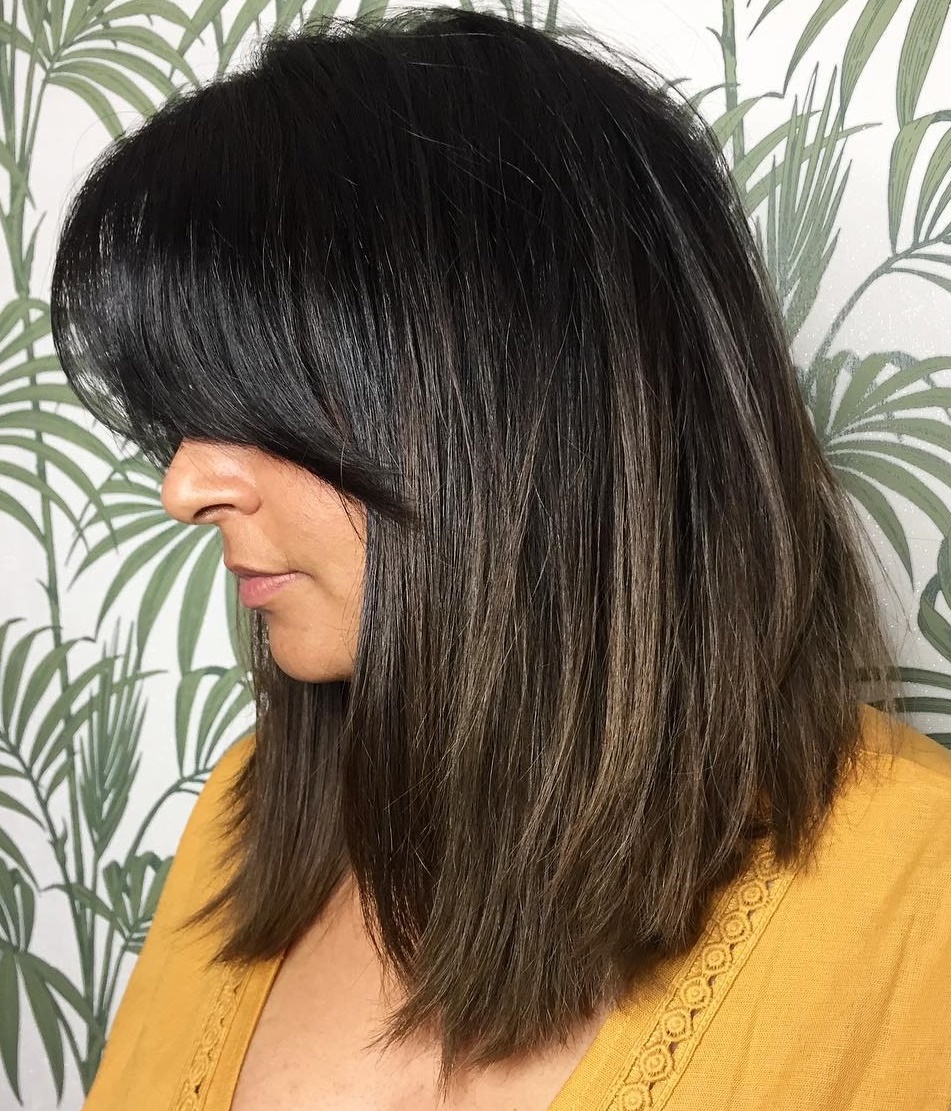 However, bangs line up with sleeker medium length layered haircuts too, like this long graduated fringe with a cute tapered finish does.
Feathered Layers: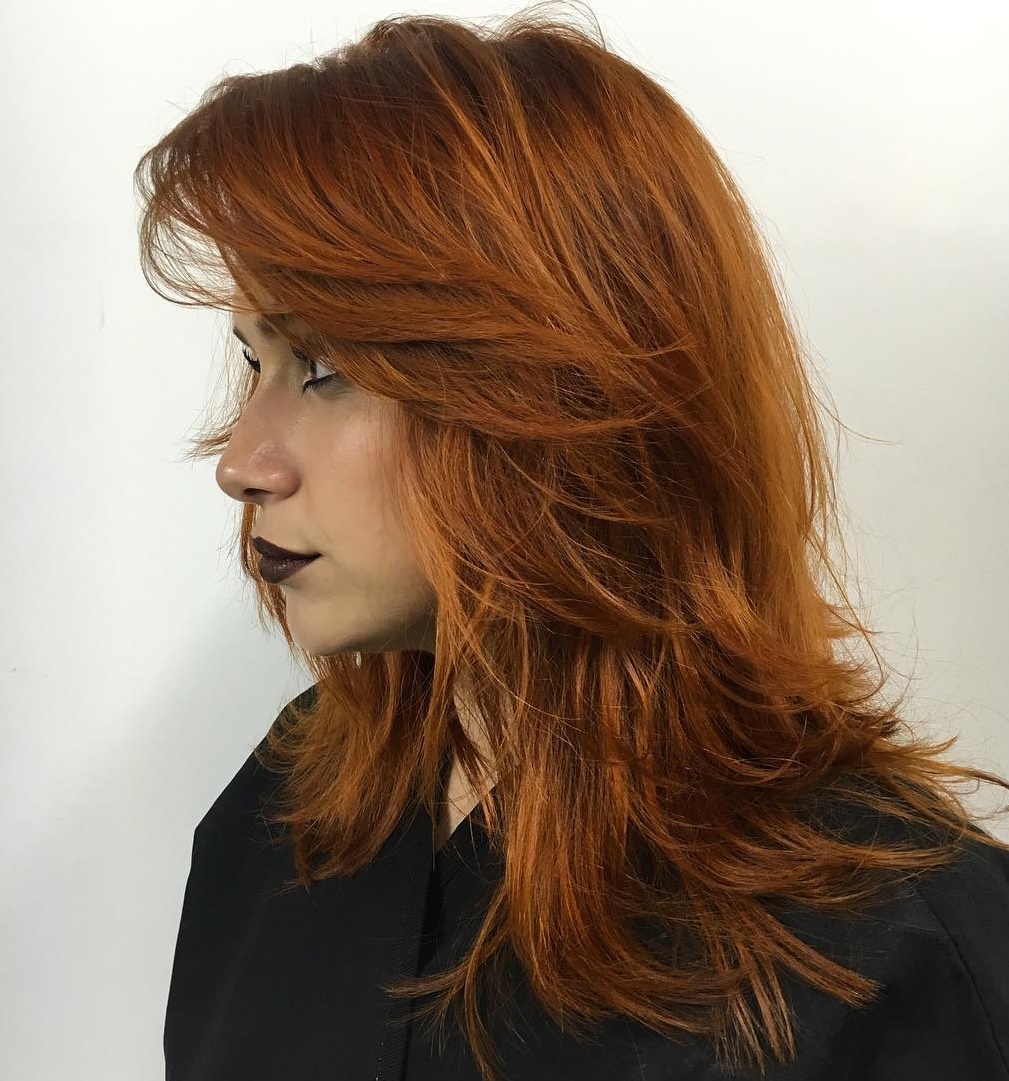 Feathered styling brings an entirely different feel, making your hair look airy and dynamic. And yes, layered hairstyles acquire a totally new meaning with vibrant colors.
Long Bangs Rock: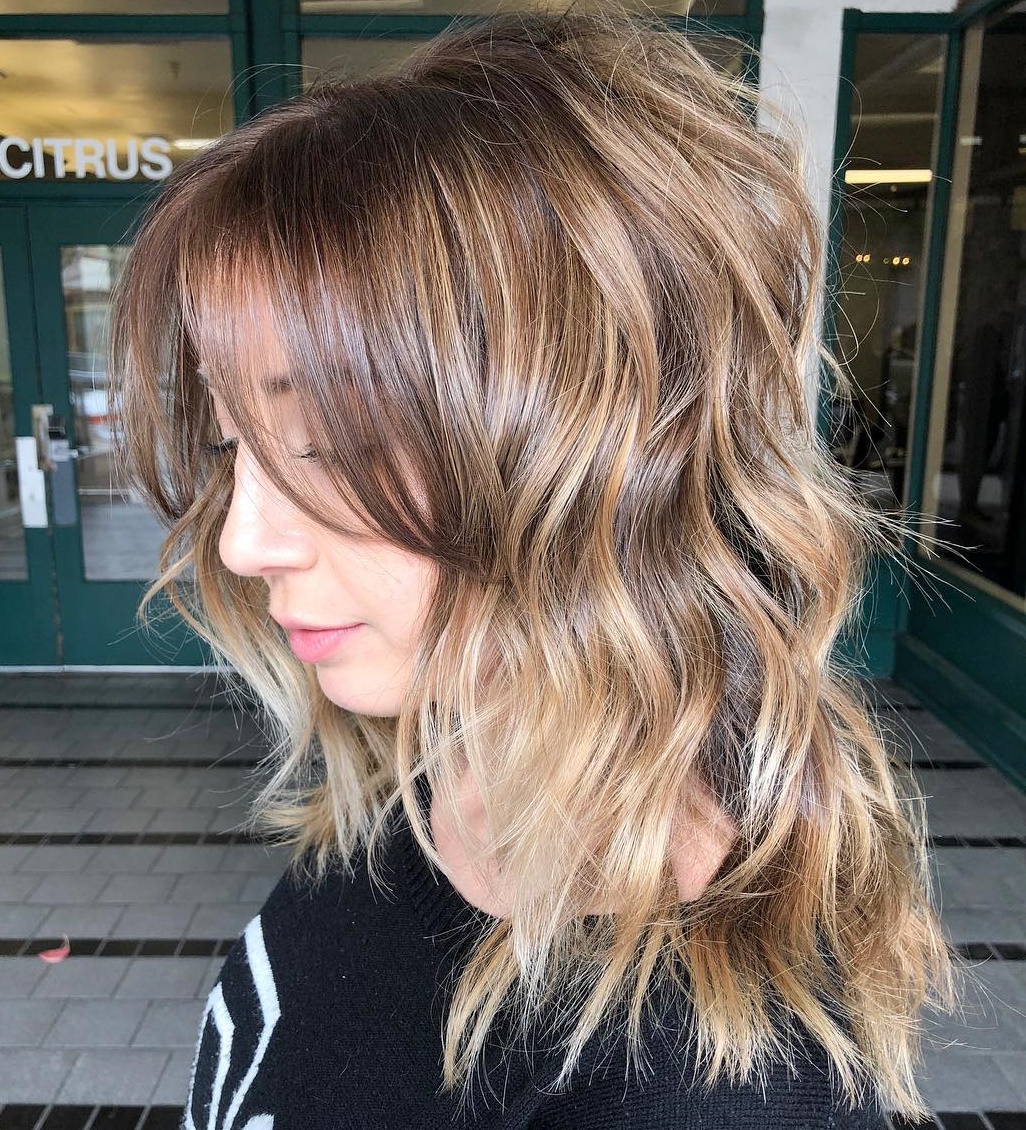 Long wispy bangs are still hot, and you can always tuck them behind the ear to open the face and to get a new style for your medium layered hair.
Long Layers with Highlights: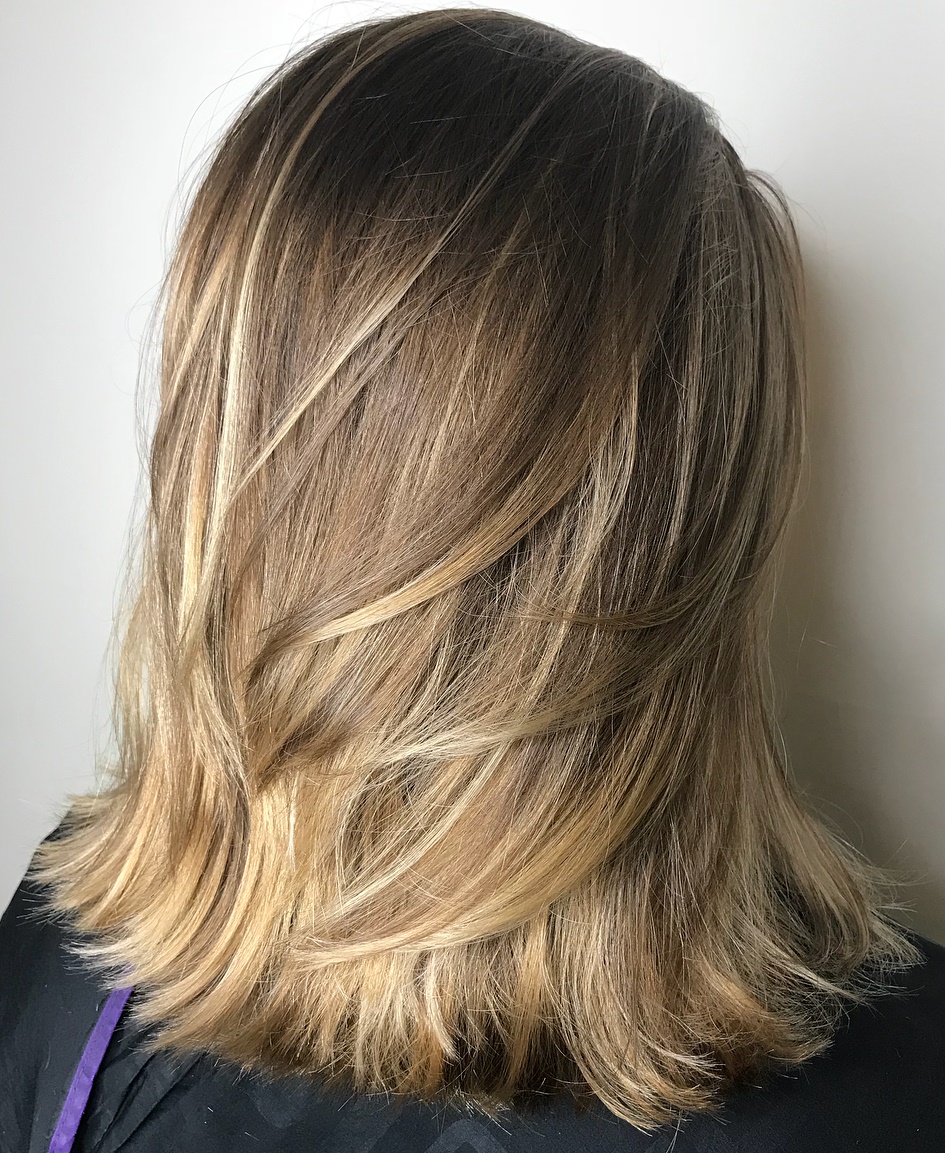 Add some gray hues and lightened tips to your medium layered blonde hair to shine with a sun-kissed hairdo destined for summer.
Add a Braid: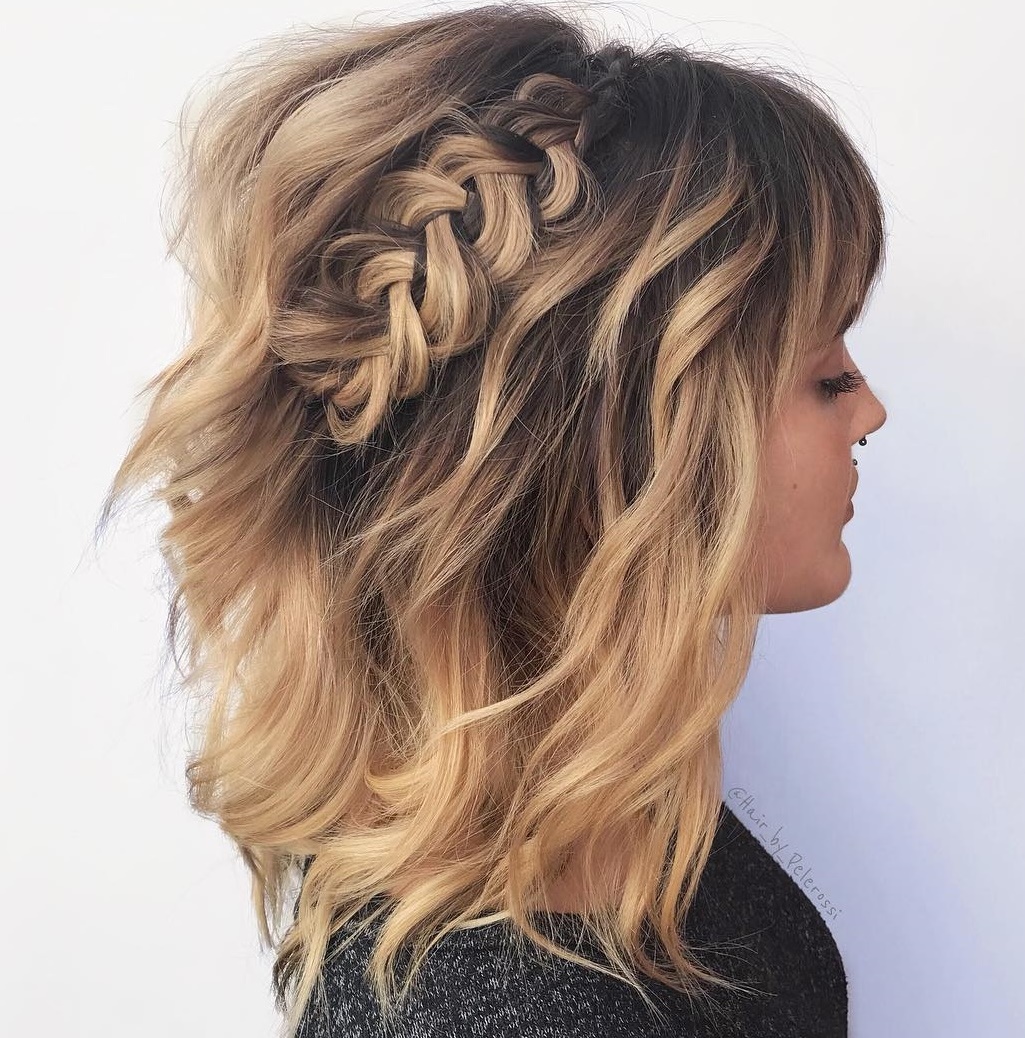 Ring the changes with your shoulder-length hair through interlacing loose waves with a floppy braid. Our fave among mid length layered hairstyles, definitely.
Medium Length Hair with Balayage: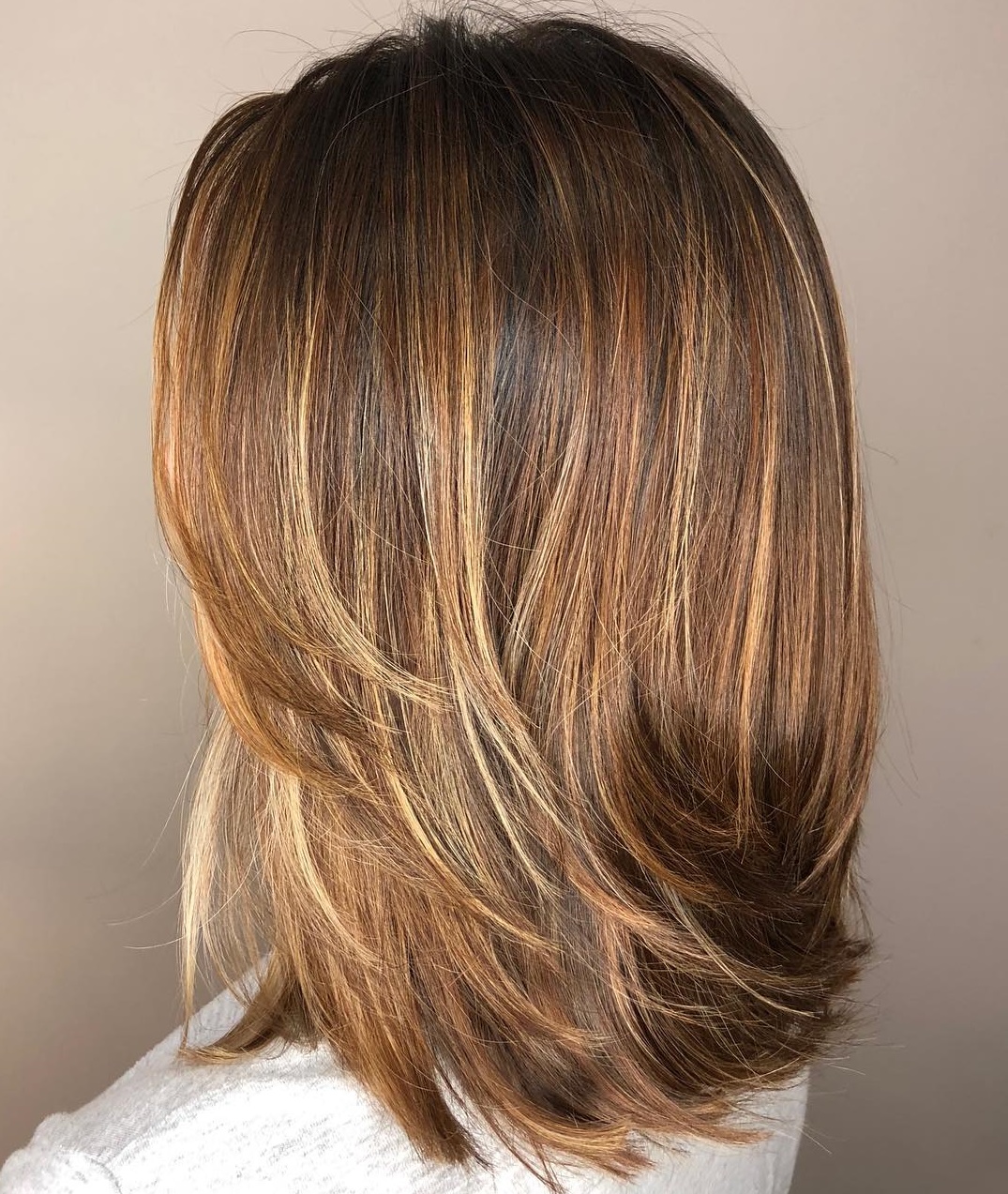 Go for long layers coupled with a customized balayage to make your straight hair look really vibrant.
Framing Layers: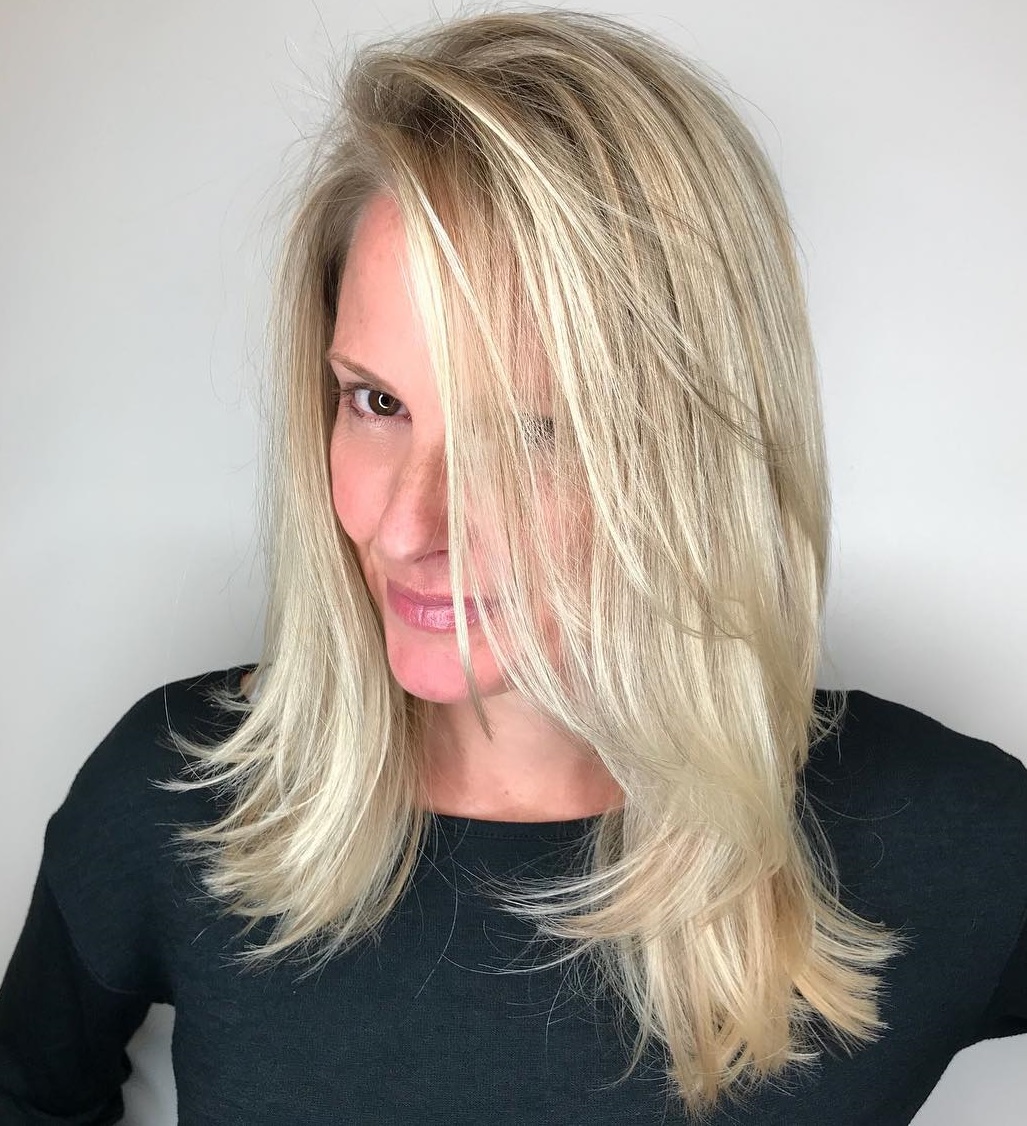 Opt for face framing layers, when you need to balance your facial features or bring in zest into your hairstyle without sacrificing the length.
Textured Layers: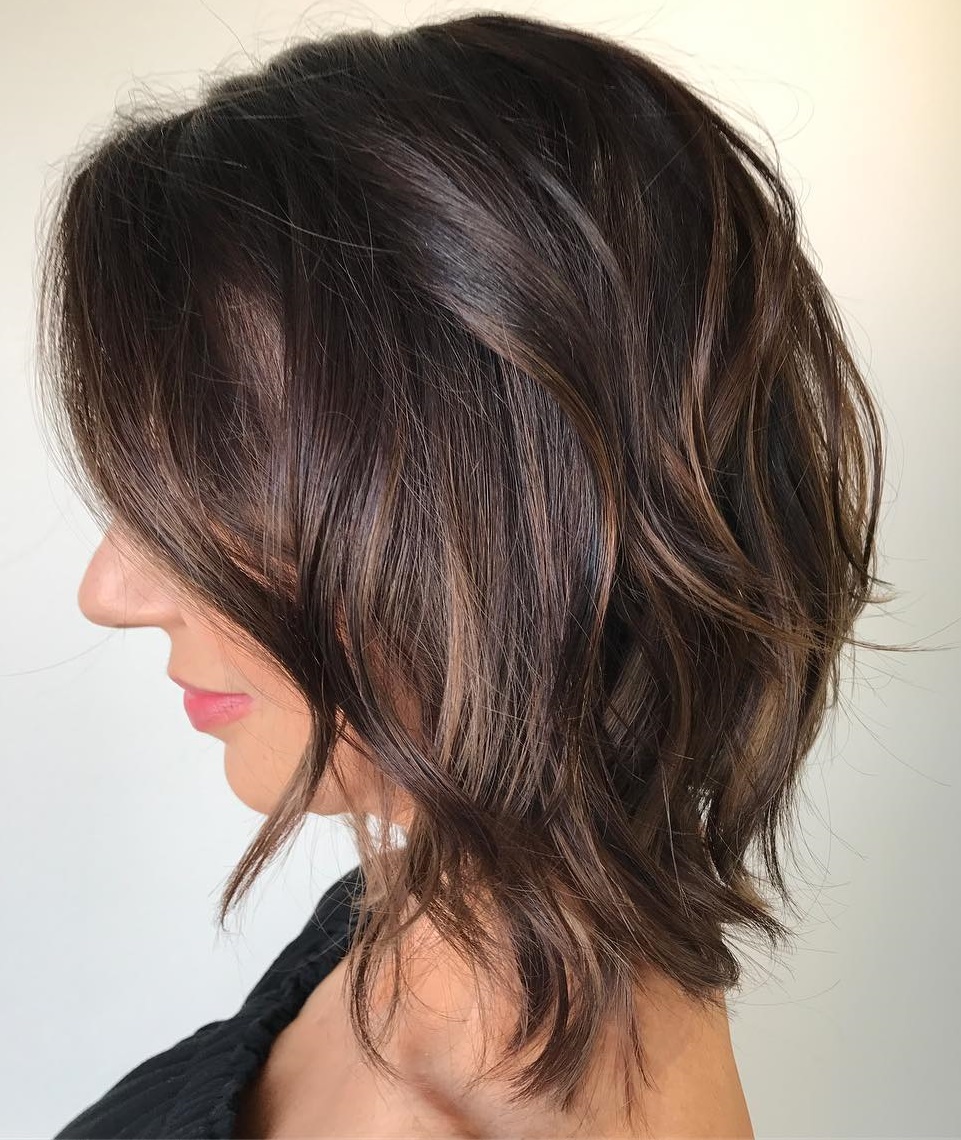 Look up to this dark hair shaped into an A-line lob, textured with soft waves and juiced up with splashes of light brown.
Definitely, layered hairstyles are not going to leave streets and red carpets, boasting powerful potential to flatter each hair texture and face type. With both messy and polished finishes, medium layered hair can radiate volume, texture and movement, while retaining diversity in styling and the feminine touch longer hair is loved for. Just try medium layered hairstyles and enjoy your new hip look!