Bobbed hairstyles are officially here to stay, and if you think of a big chop, now it's the right time to take the plunge. With so many celebrities rocking all kinds of bobs, there's no shortage of looks to be inspired by. Yet, if you are one of those fine- or thin-haired girls who suffer from the lack of volume and texture, you should focus specifically on bob haircuts for fine hair – and we have much to show you.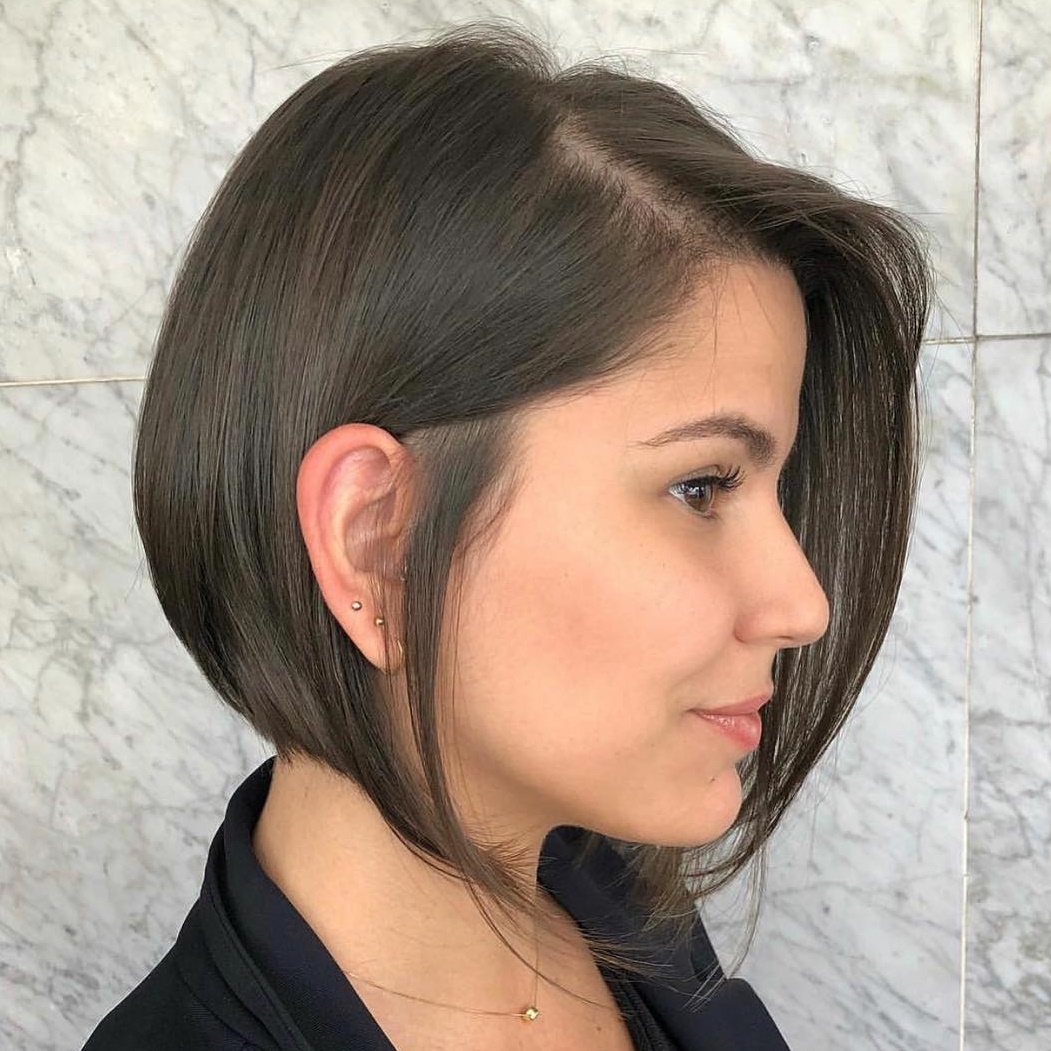 When searching for sleek short hairstyles, consider a below-the-chin cut with angled front pieces and wear them tucked behind the ear for a flirty look.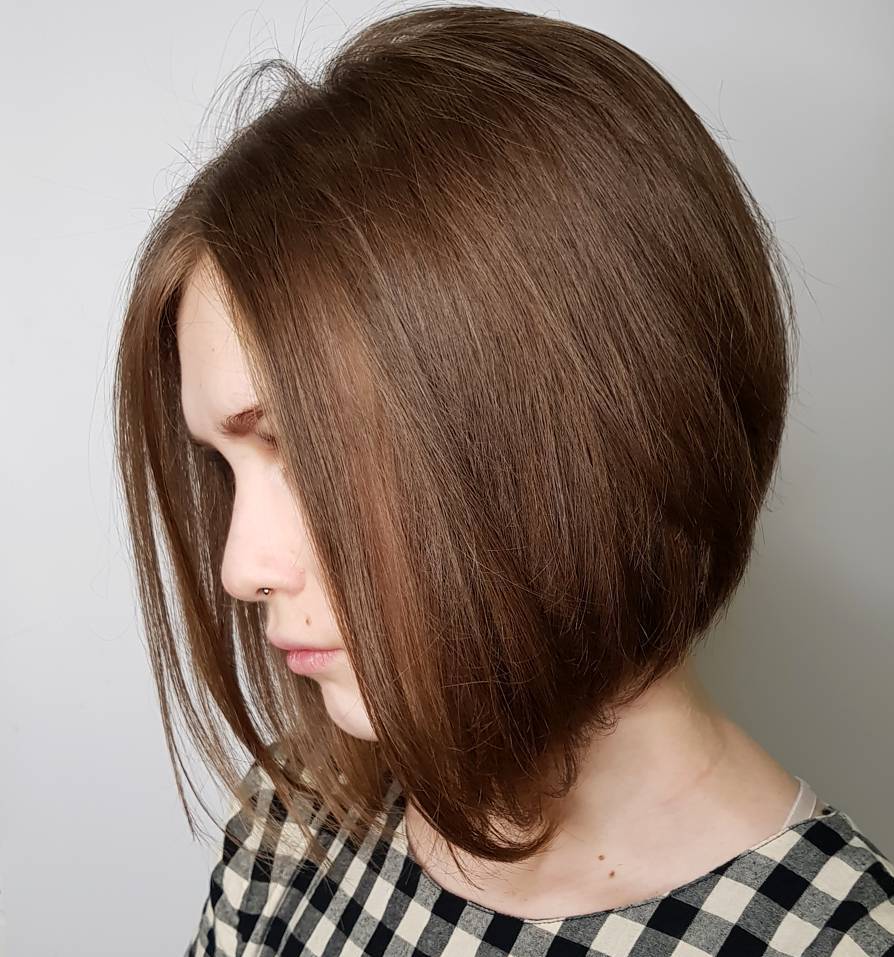 This medium length bob is angled frontwards to gain more body around the face, which creates a nice effect for fine tresses.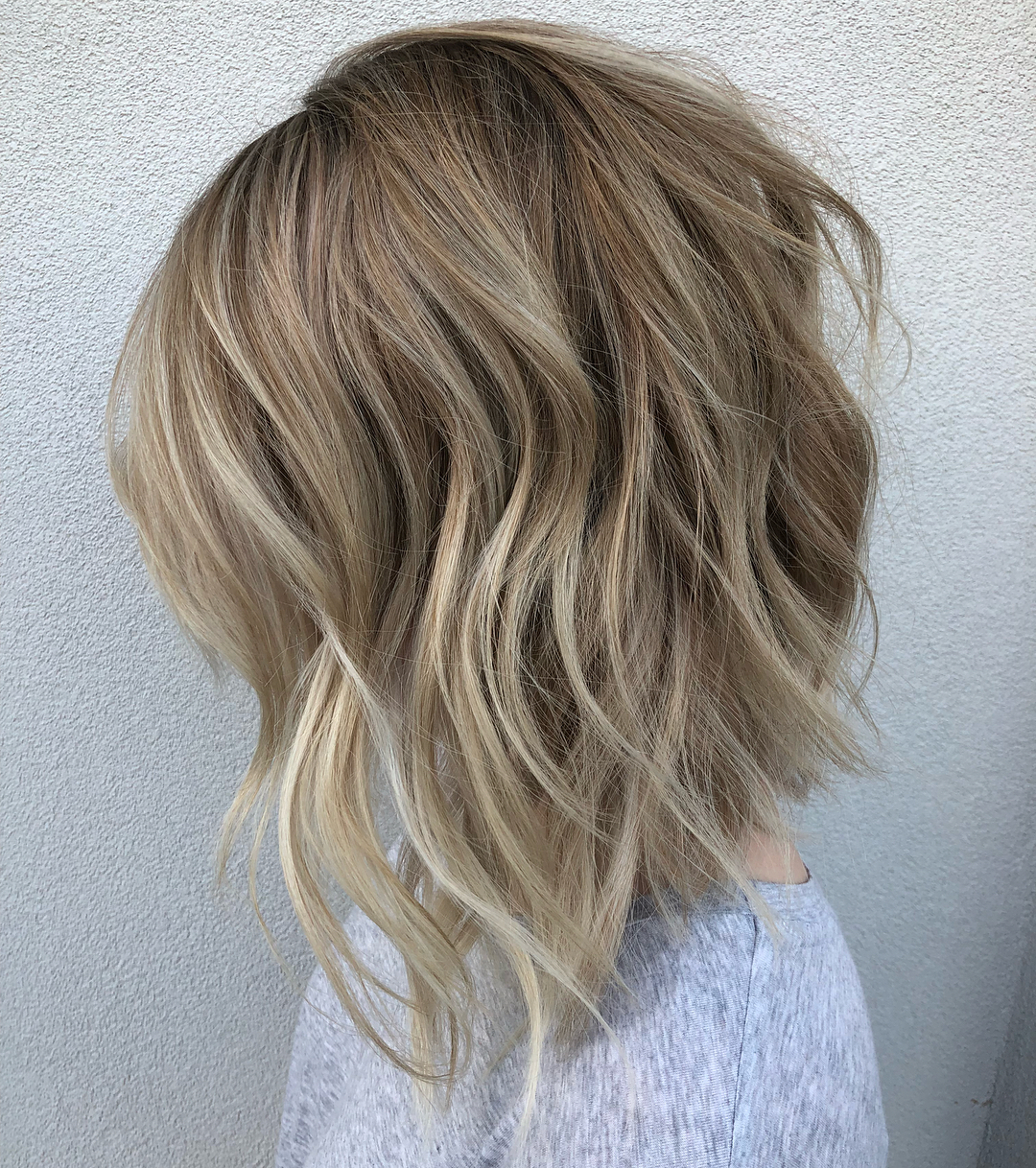 Handsomely inverted, this long bob has shorter pieces in the back for a better lift on the crown and a plethora of textured waves for movement and vibe.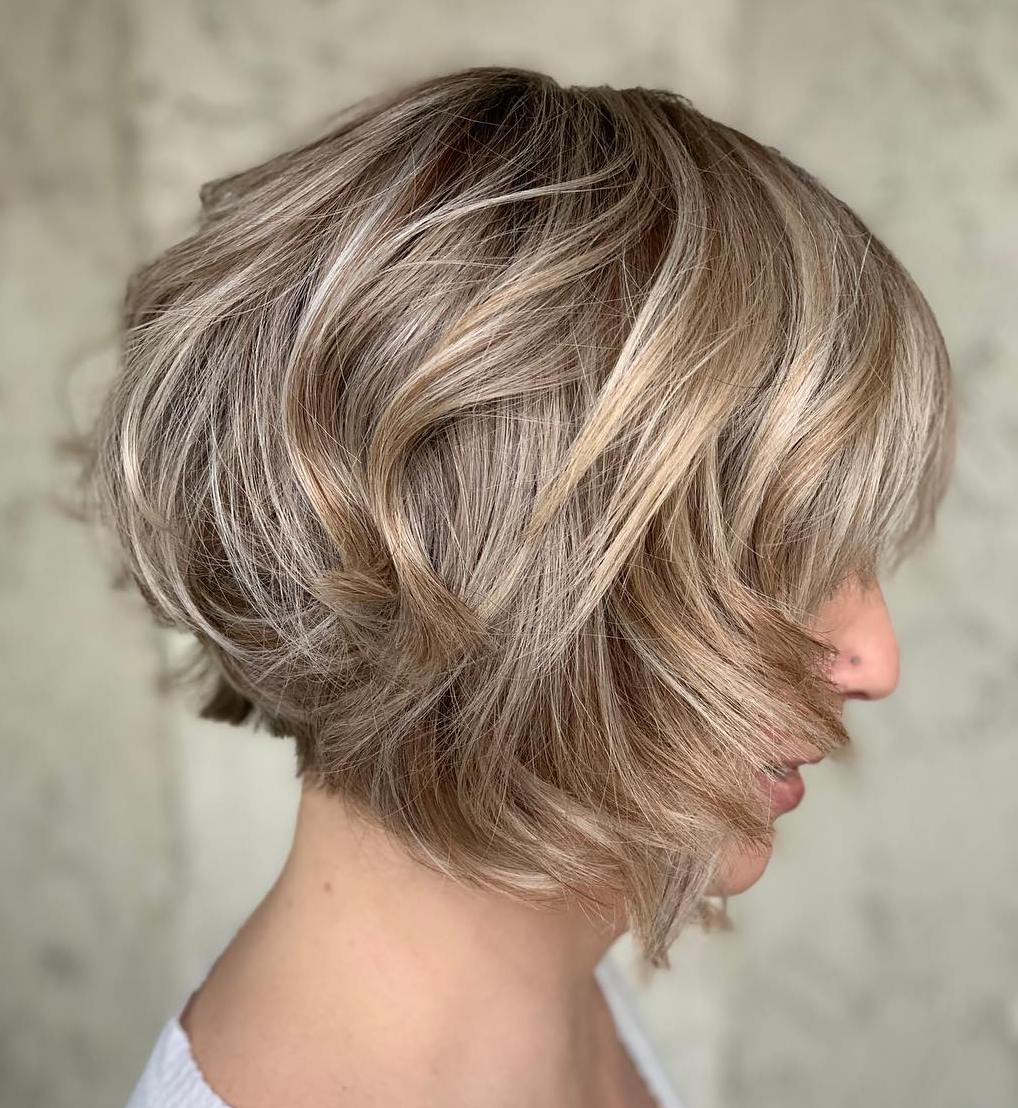 This chin length bob shows a stunning dimensional balayage and a full fringe for added thickness in the front. Nice to wear both straight and wavy!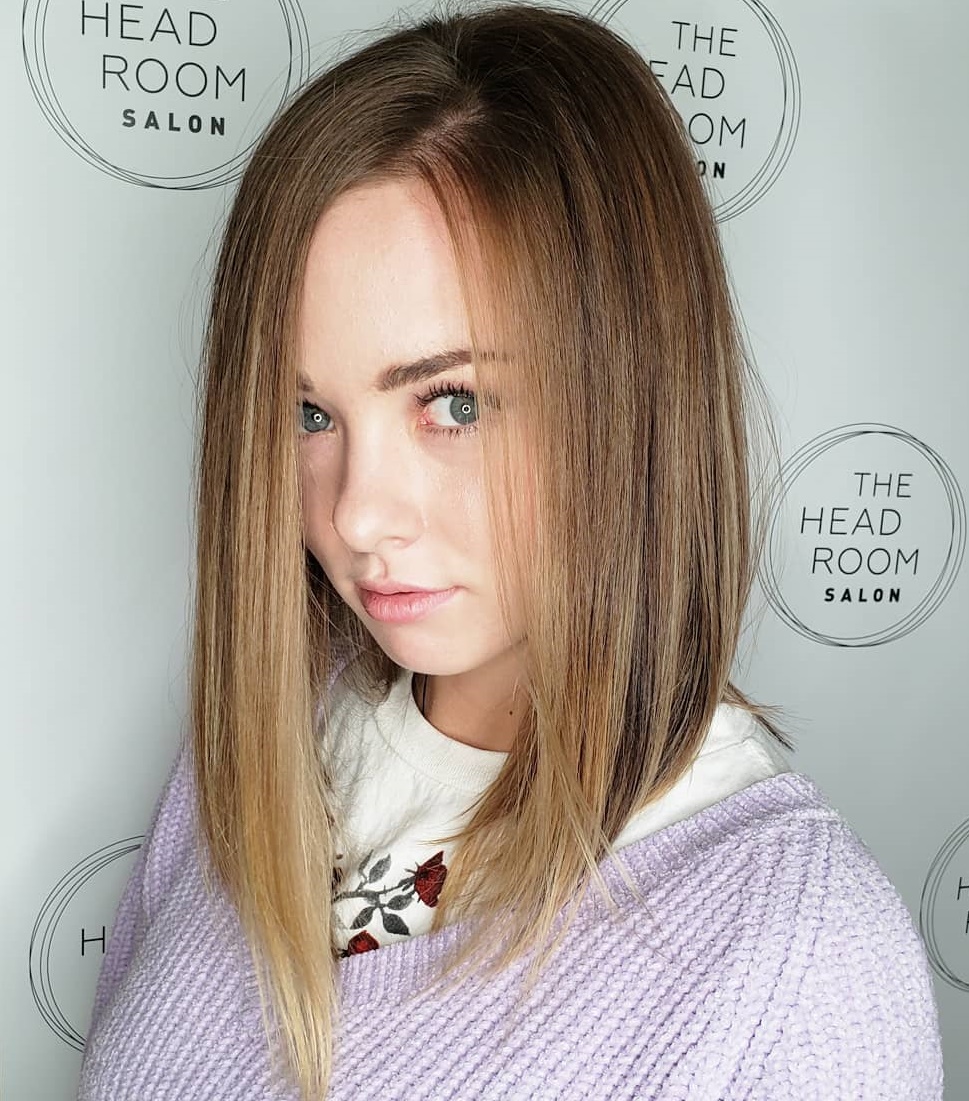 This sharp and polished lob hitting the collar bone frames the oval face perfectly. The blunt tips with minimum layers in the front work great for fine locks.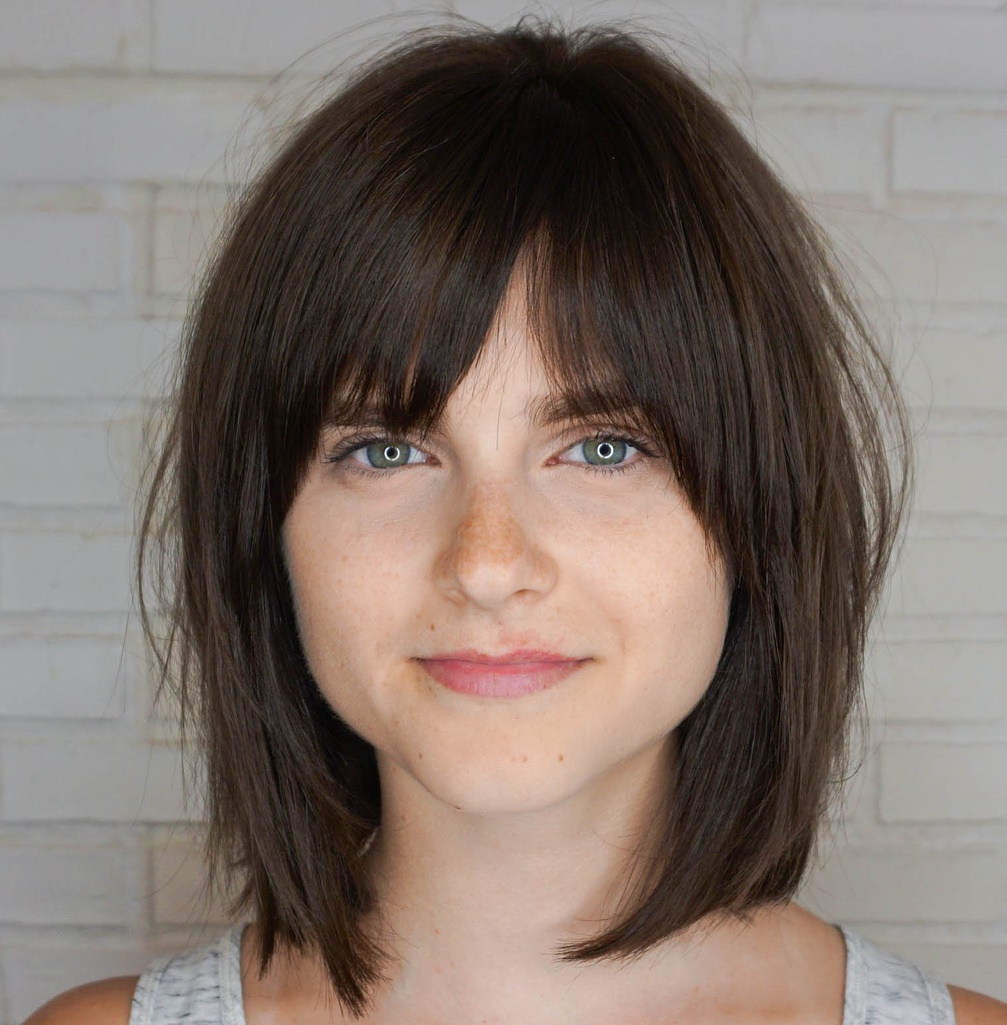 Bangs that get longer to the temples create a rounded frame to soften square faces – this shoulder-grazing 'do is a case in point.
Best Bob Hairstyles for Fine Hair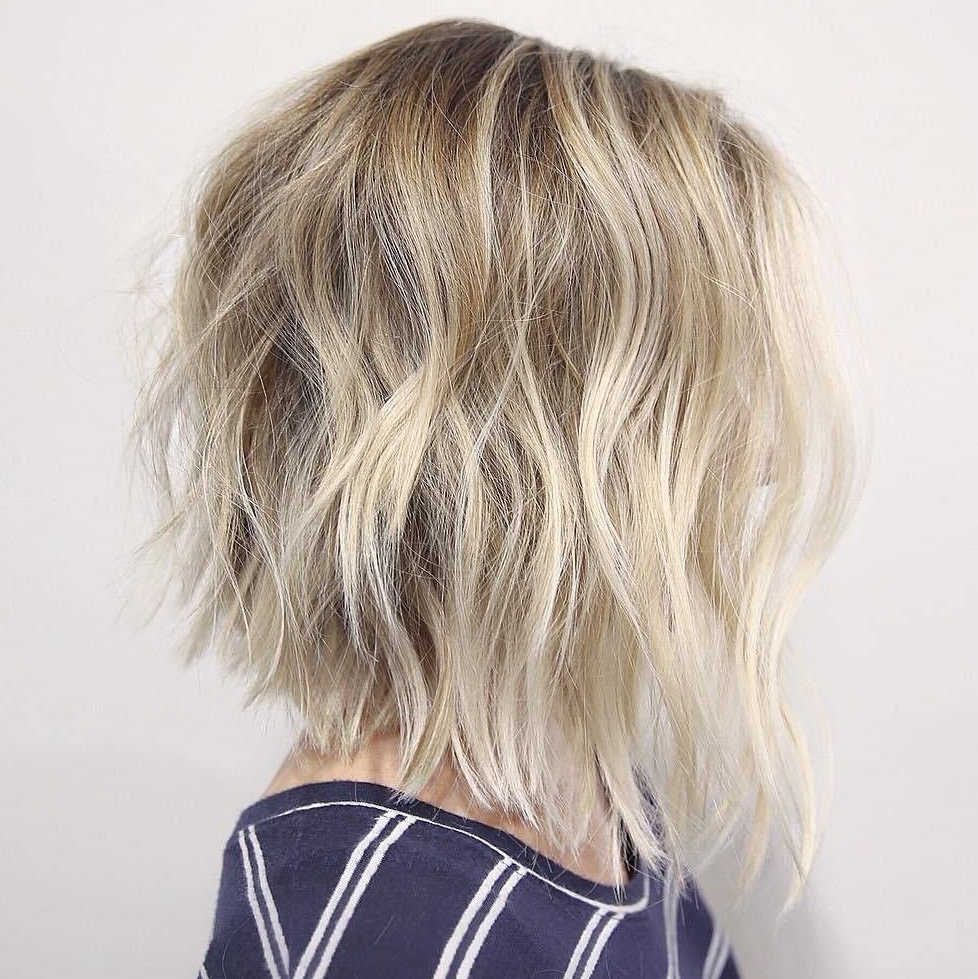 We don't know what exactly makes this bob prefect – its dimensional color, volumizing messy waves or crisp sliced ends?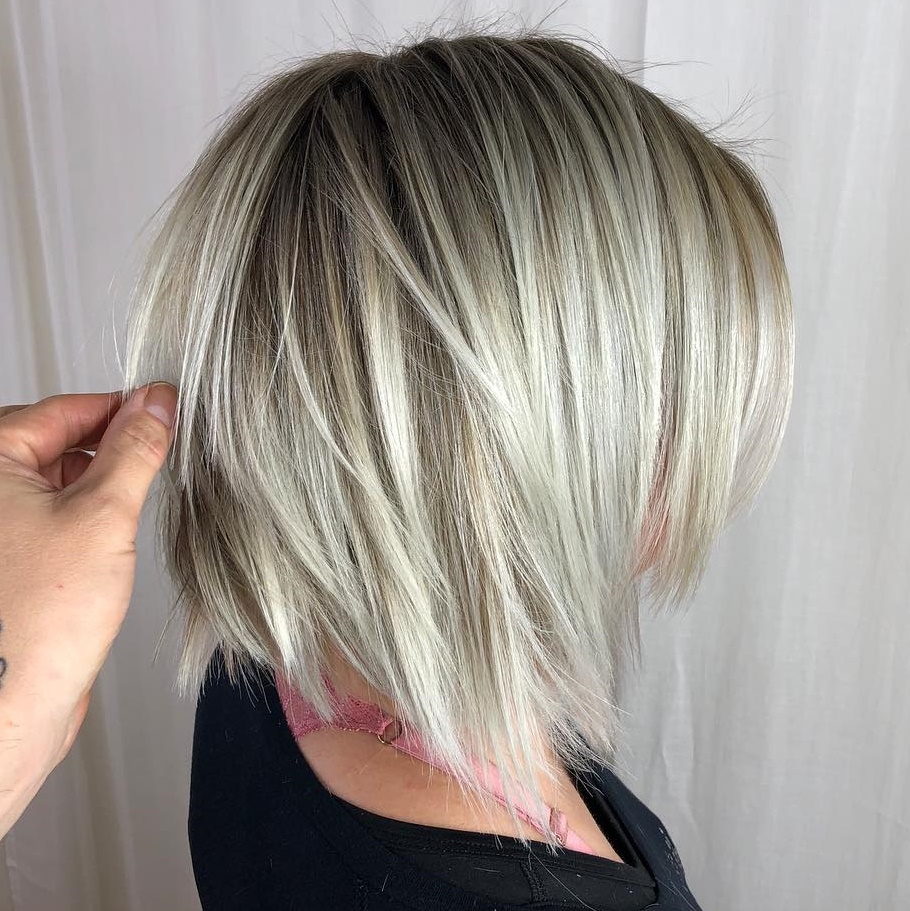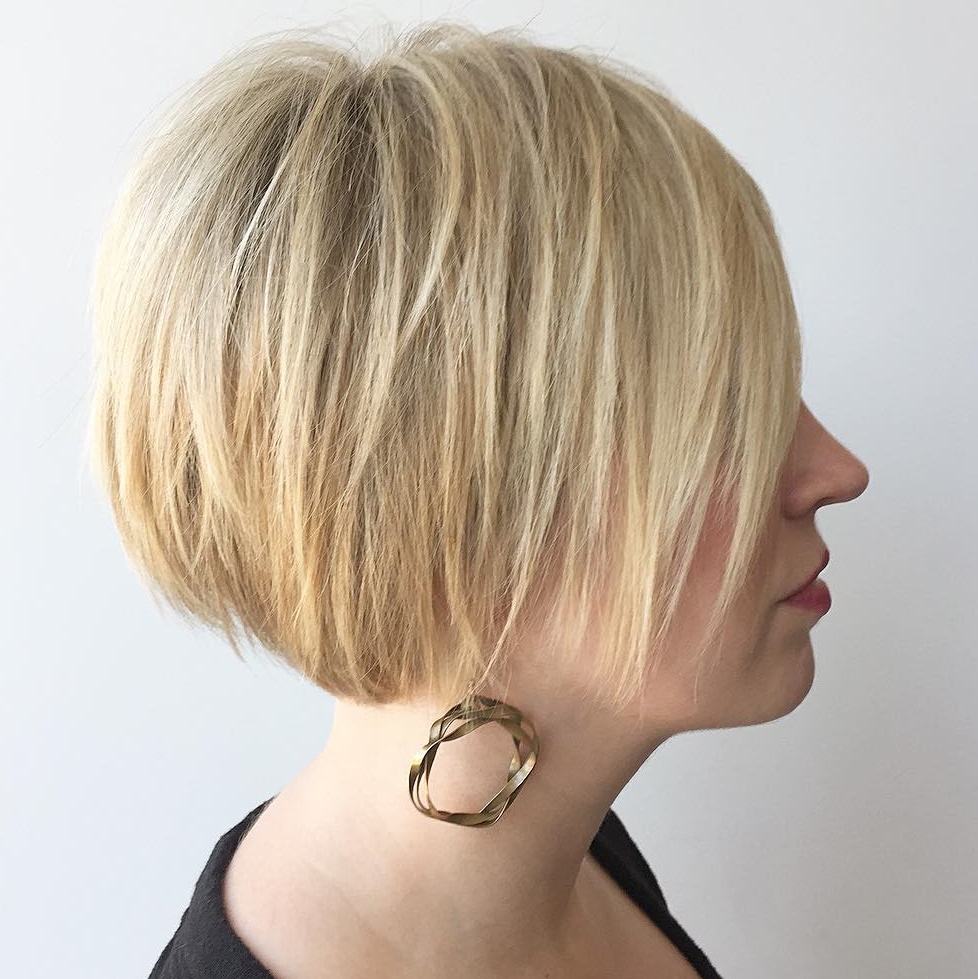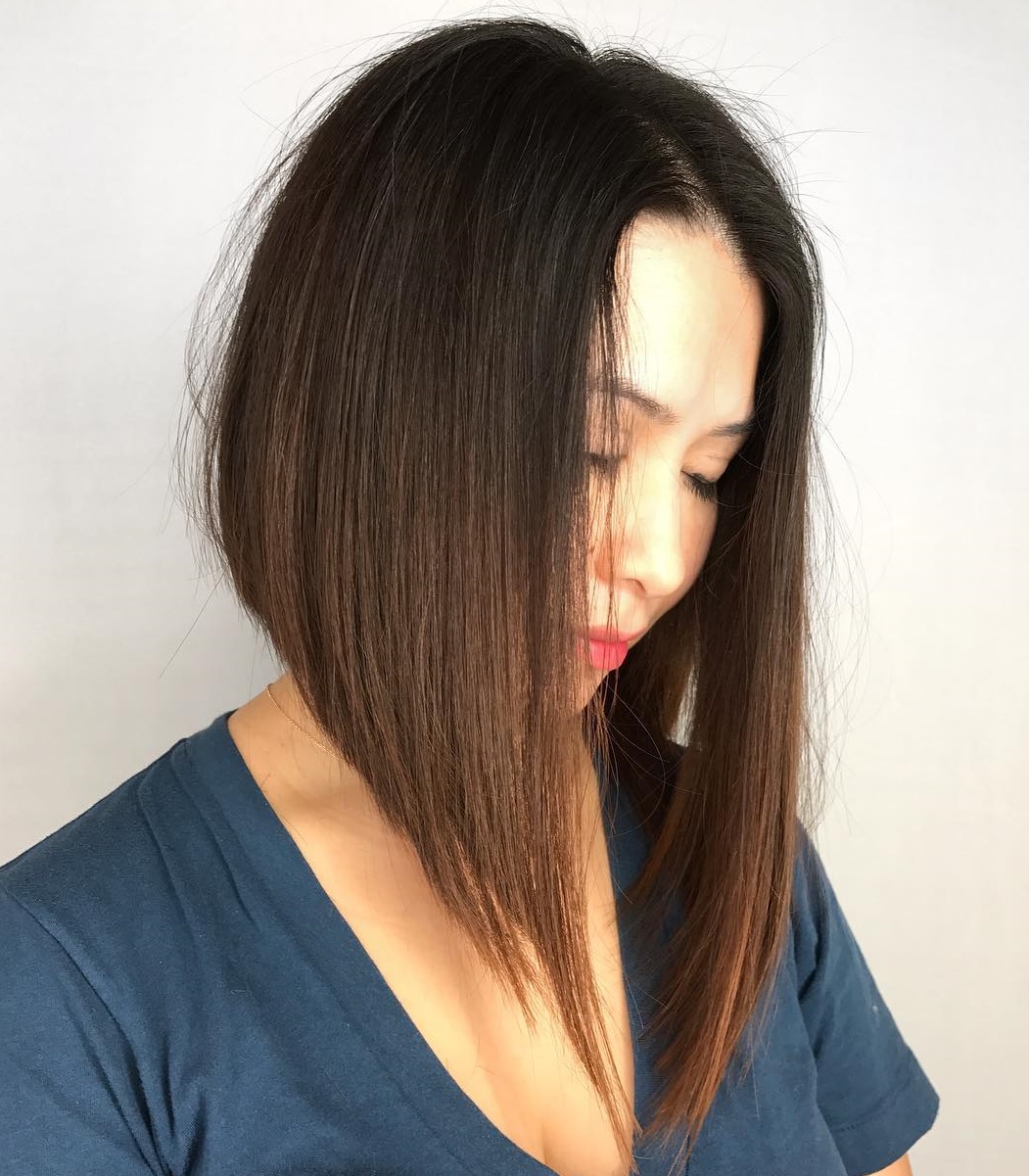 Younger girls will adore this inverted bob, which is stunningly long and angled. Its visual density that comes with more weight in the front is an added benefit.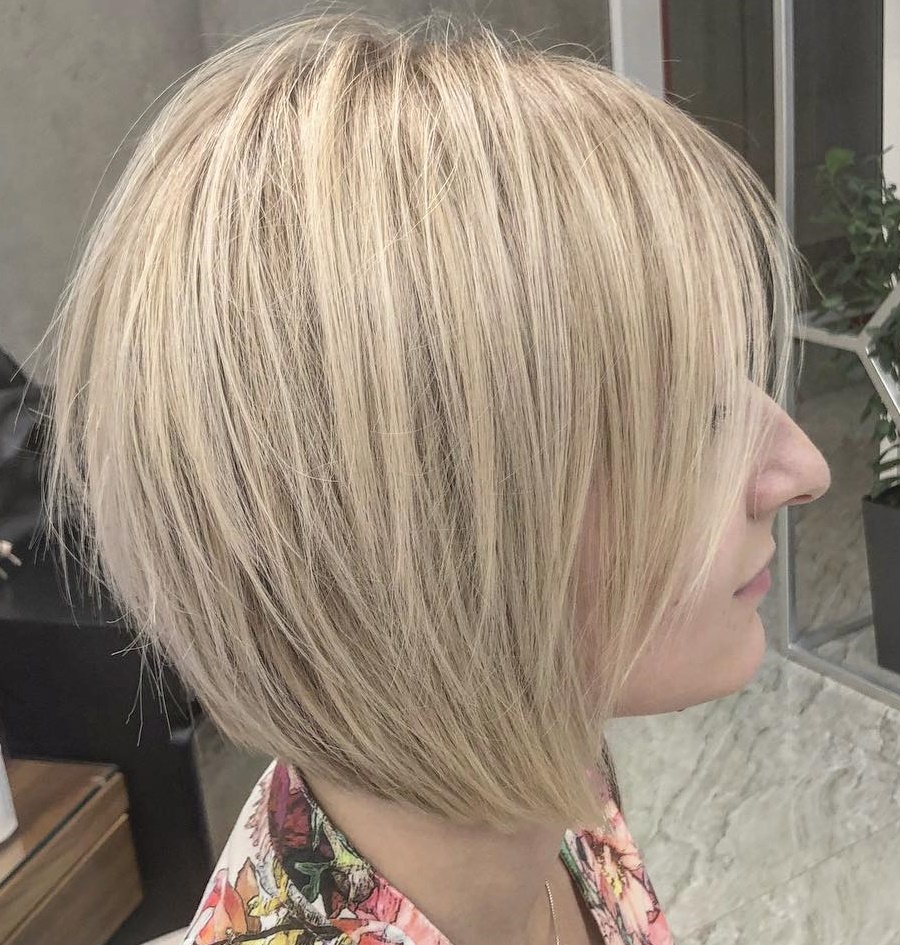 On the contrary, this graduated bob is rounded and it feels airy thanks to both a cream blonde hue and piece-y texture.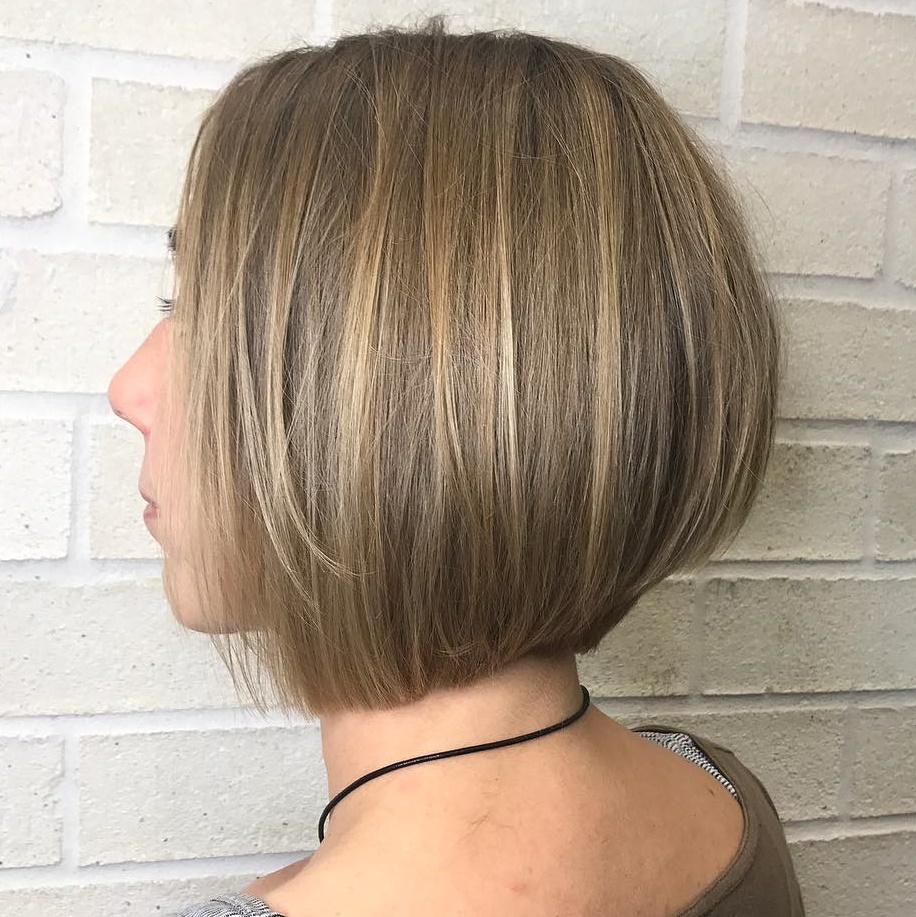 Shaped very softly, this concave hairstyle delivers a fuller feel in the back, while the density in the front is created with blunt ends.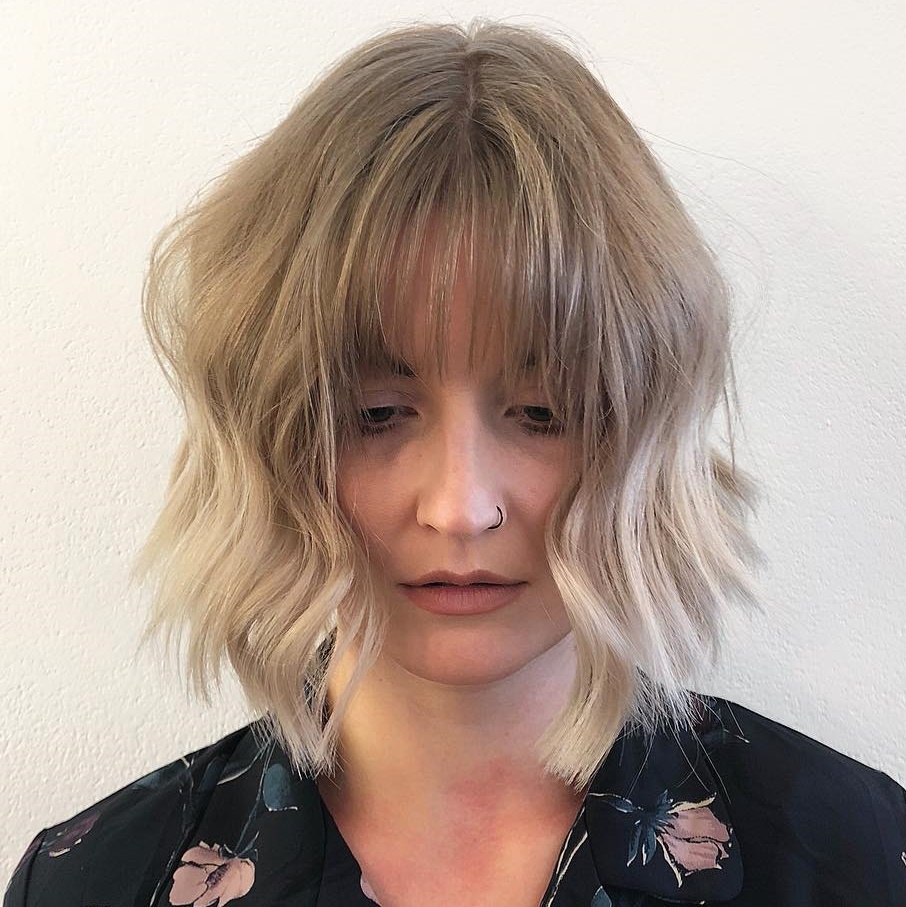 Don't hesitate to complete your new bob with bangs, like this wispy fringe that doesn't look scarсe and adds some volume in the front.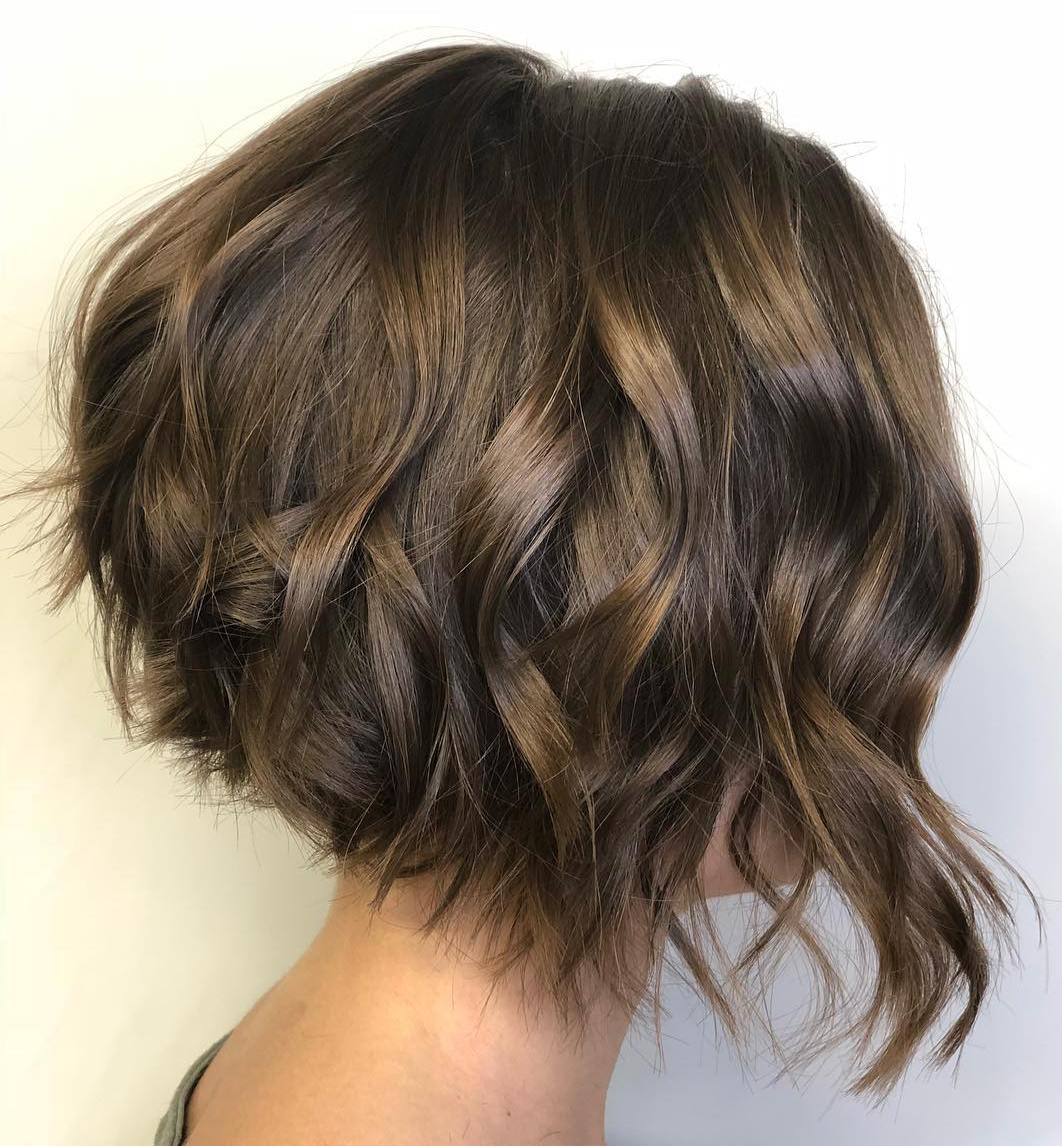 Don't you like this deep and glossy shade of brown? We do, along with the edgy A-line shape and beachy waves.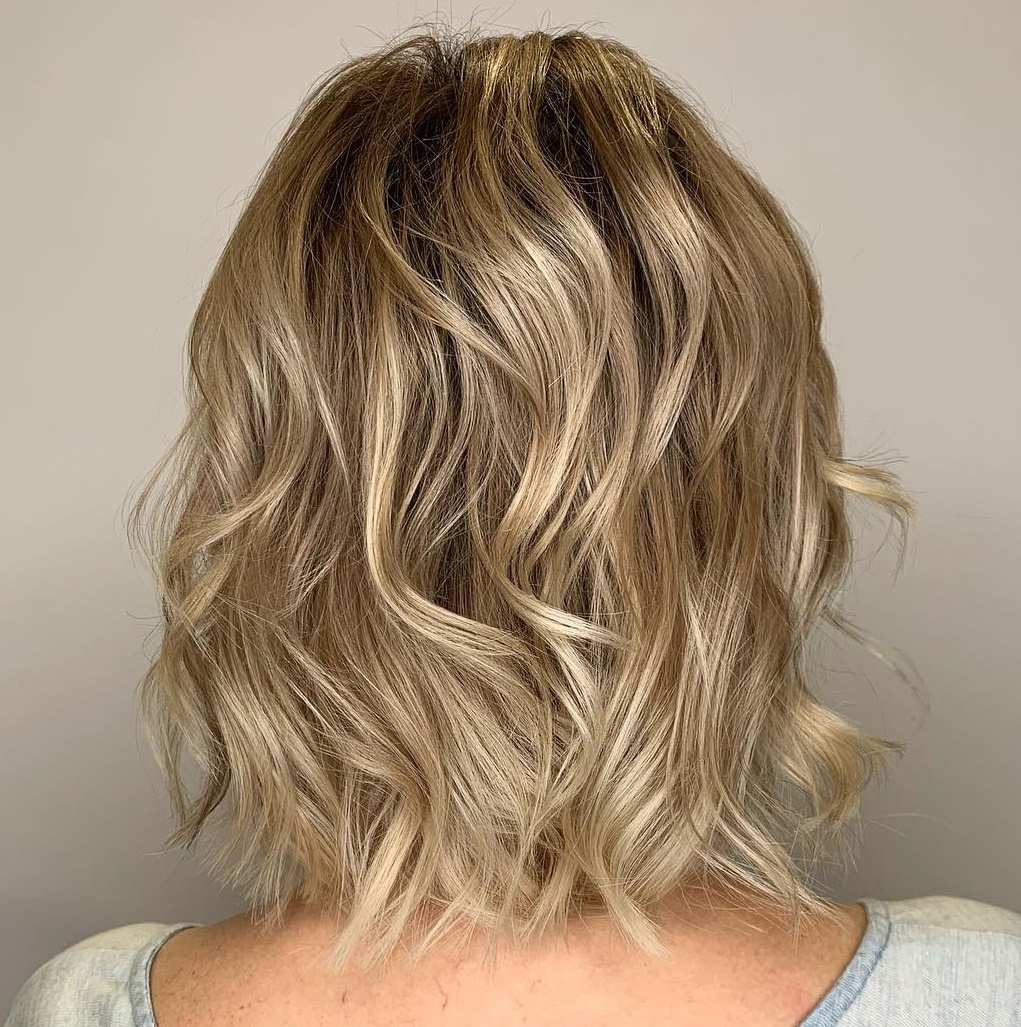 This textured bob shines literally, bringing dimension out of the color and looking springy with its revitalized locks.
From wavy hair to stick-straight tresses, bob styles can be customized to any hair texture and face shape. However, you'd better steer clear of shaggy and razor-cut 'dos, since they can remove too much hair, leaving you with an even sparser look. If you follow these tips, you are sure to get your signature bob.